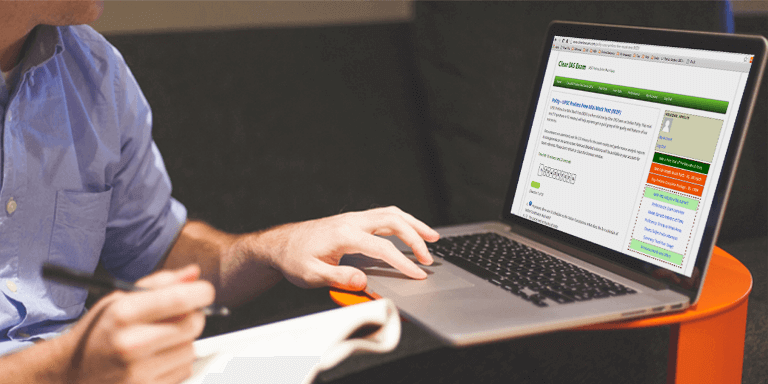 Dear IAS aspirant,  It's time for the final All-India Mock Test (32nd Exam) by ClearIAS, as part of ClearIAS Prelims Test Series 2017!
Take ClearIAS All-India Prelims Online Mock Test for FREE!
This new full-topic 2-hour test will cover all aspects of the latest UPSC syllabus. This online exam (115P) will be available for FREE on ClearIAS Mock Test Engine from today, ie. 16-06-2017 10.00 AM until 17-06-2017 11.59 PM.
Learning is not complete without practice.
All candidates, across India, can take this online exam for free – today and tomorrow. Results, answer keys, solutions, and performance reports will be immediately available for every user.
We are sure that the final test will give the necessary confidence, practice and learning – to help you avoid mistakes in the exam hall and thus boost your prelims score.
Analyse your performance, marks, ranks and detailed solutions
Most Probable Prelims Questions – Selected Questions from ClearIAS Email Program: Set 5 and Set 6 are released
The compilation of Most Probable Questions for IAS Preliminary Exam 2017 which we shared as part of ClearIAS email Program (FREE) and 'Current Issues – What's Hot Today' (Rs.49/-) are now available for download as PDF on ClearIAS online store.
The first 4 sets are downloaded more than 30,000 times.
You can download all the PDFs from ClearIAS Store.
Thank you for being part of ClearIAS community. All the very best for UPSC CSE Prelims 2017!