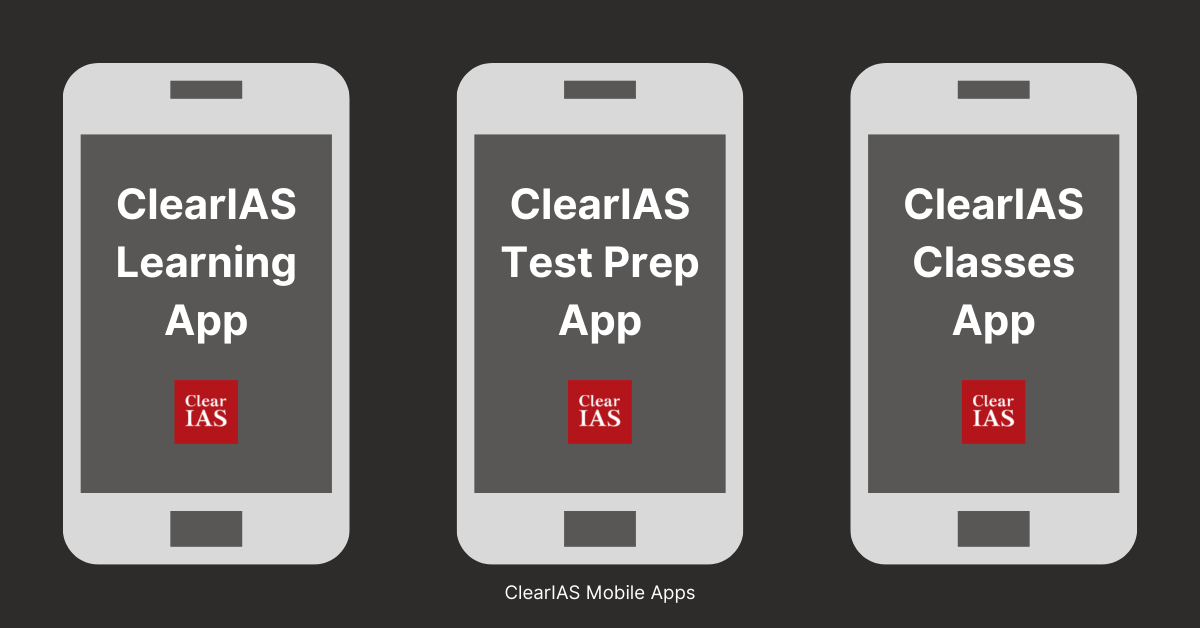 ClearIAS app is one of the most downloaded mobile applications in India, dedicated to the field of UPSC Civil Services Exam preparation.
ClearIAS is now following a multi-app strategy. We mainly have two apps – ClearIAS Test-Prep App as well as ClearIAS Learning App – for business continuity and better user experience.
The ClearIAS Test-Prep app which mainly focuses on UPSC exam preparation has crossed more than 5,00,000 downloads. This is an ideal app for anyone to get a comprehensive knowledge of IAS/IPS preparation – right from the beginning.
The ClearIAS Learning app is intended to make online learning simple, easy, and fast. This app helps users to browse through thousands of our online notes and study materials quite comfortably. The learning app is ideal not only for IAS aspirants but for anyone who loves learning.
Many users who don't have access to classroom coaching use the app as a comprehensive self-study package for the UPSC Civil Services exam. You can download the ClearIAS app for free.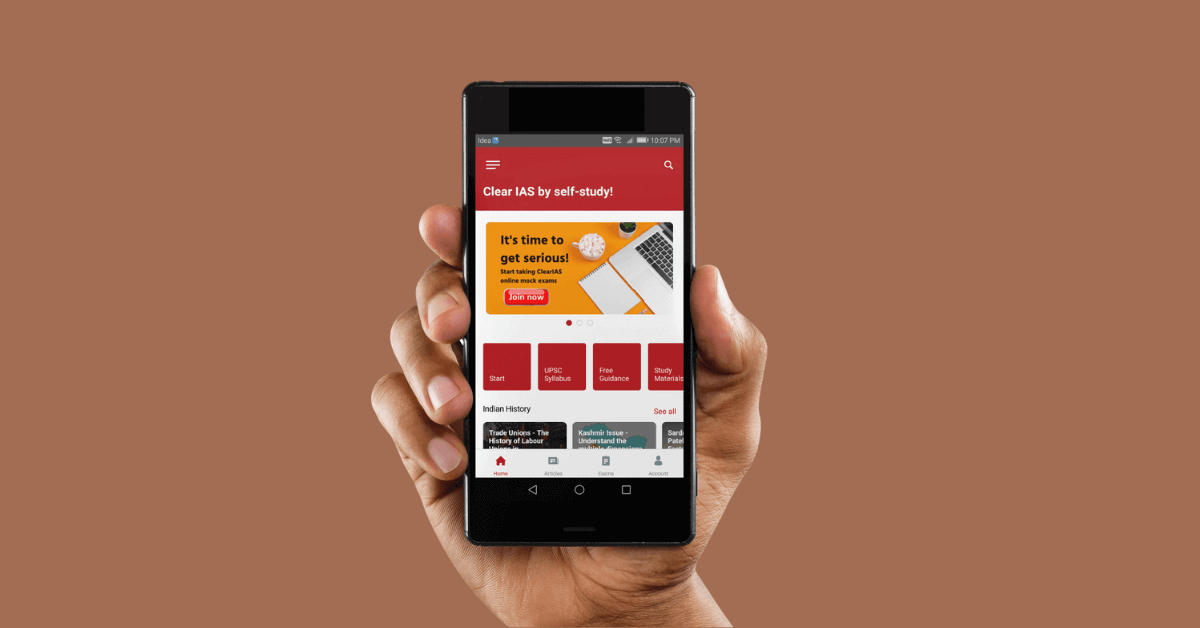 How to download ClearIAS Learning App?
How to download ClearIAS Test-Prep App?
Features of ClearIAS app
Clear IAS app has online and offline features. Integrated with clearias.com website, Clear IAS app has added a lot many features ever since its release. Here is what you'll love about the official Clear IAS Android App:
✓ Access our online UPSC study materials from the comfort of your mobile or tablet, for free.
✓ Tips, strategies, and study plan to clear all stages of IAS exam.
✓ Latest UPSC syllabus for Prelims, Mains and Interview now at your fingertips.
✓ Get all latest posts and updates from www.clearias.com.
✓ Mobile-friendly layout and fonts to avoid eye strain.
✓ News updates from almost all leading newspapers.
✓ UPSC Toppers Interview and preparation strategies.
✓ IAS mock tests for Prelims and Mains.
✓ Updated links to buy useful IAS books online.
✓ Study-materials, free subscription options, ratings and more.
ClearIAS app and Media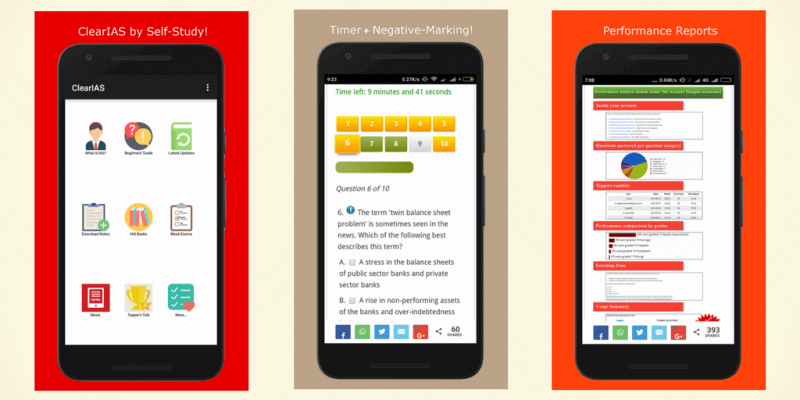 ClearIAS app was ranked in the top 5 new apps under the education category in the Google Play store. AppMakr, a US-based company which provides a platform for more than 21 lakh mobile apps, selected ClearIAS as app of the week – a distinction which only 52 apps get per year.
We were featured in almost all newspapers and major media like The Hindu, Times of India, Indian Express, Sakaaltimes, Nagpur Today, Malayala Manorama, Mathrubhumi, YourStory, Better India etc.
Download links for ClearIAS Mobile App
Android users who have access to the Google Play store: As mentioned above, Android users who have access to the Google Play store can directly download the app from the ClearIAS android app download link. Alternatively, they can also search using the keyword "clearias" in the search box at Google Play for apps.
Android users who don't have access to Google Play store: Those android users who do not access have to Google Play store can install it as a native app from other markets, where our app is available. Please note that you may need to enable third-party app installation in the 'settings' of your device.
iOS users: Yes, we have our iPhone app ready. Click to download ClearIAS iPhone app on App Store on Apple iTunes.
Smartphone users like Blackberry or Windows: Till the corresponding version is available, you may use ClearIAS app HTML5 version.
Don't forget to submit your positive ratings and reviews!
If you are one of those happy users who value our guidance/free education initiative, don't forget to shower your positive ratings and reviews in Google Play Store OR Apple App Store. Thanks in advance. All the best! Clear IAS!