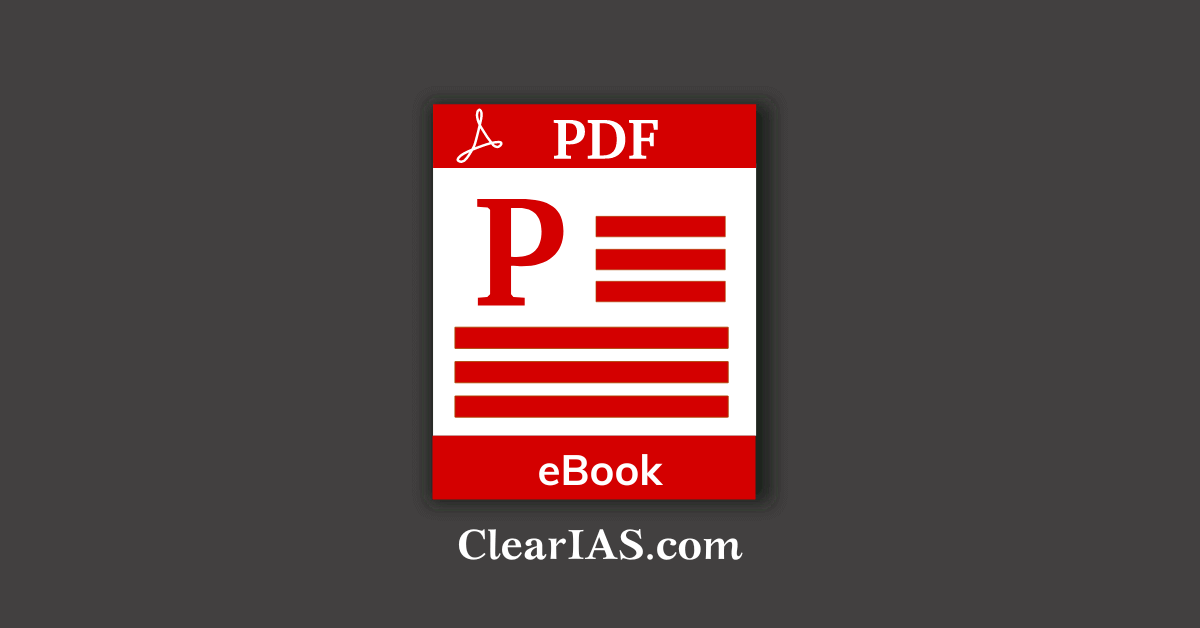 Are you searching for UPSC PDFs? Download useful ebooks for UPSC Civil Services Examination Preparation in PDF format here.
Do you wish to download useful PDFs published by ClearIAS?
Do you wish to download The Hindu newspaper as a PDF (Epaper)?
Do you wish to download the UPSC syllabus PDF?
Do you wish to download the UPSC examination notification PDF?
Scroll down to find the links.
Download ClearIAS ebooks (PDF)
You can download ClearIAS ebooks to make your learning simple, faster, and focused.
There are both free and premium ebooks.
UPSC PDFs: ClearIAS Current Affairs Capsules (CCCs) Ebook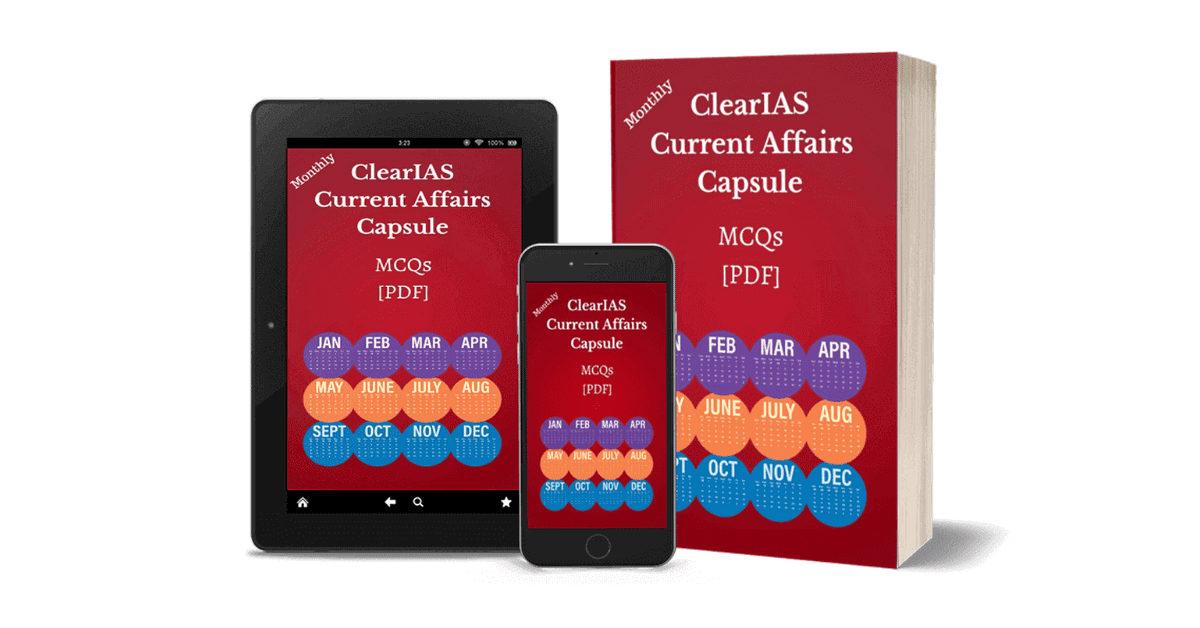 CCCs are PDFs of MCQs released by ClearIAS on a monthly basis. This compilation consists of current-affairs-based questions sourced mainly from government resources like PIB, NewsOnAir, The Hindu newspaper etc.
Important Current Events covered via MCQs – ClearIAS Current Affairs Capsules (CCC) cover almost all important questions (MCQs) based on the Current Affairs for each month. This helps aspirants save a lot of time browsing multiple resources.
Only 50 MCQs Each Month – We hand-pick only about 50 questions for each month, making it very easy for aspirants to learn and revise. Over, a span of 1 year (ie. 12 months), you would get around 600 MCQs. We have about 5 years of CCC available in the ClearIAS store for reference of important back issues.
Quick Learning – As we provide Current Affairs in an MCQ format (with reference links), it makes learning interesting and faster.
High chance of similar questions in UPSC Prelims – You may get many questions in actual UPSC Prelims from the CCCs, CMPPQs, ClearIAS Prelims Marks Booster Program and ClearIAS Prelims Test Series – directly or indirectly.
Useful for Prelims (mains and interview) – Though CCCs are designed for Prelims, the Learning Zone in the PDFs is equally useful for UPSC Mains and interviews as well.
Downloaded by Toppers – Many UPSC top rankers are regular users of CCCs
UPSC PDFs: ClearIAS Most Probable Prelims Questions Ebook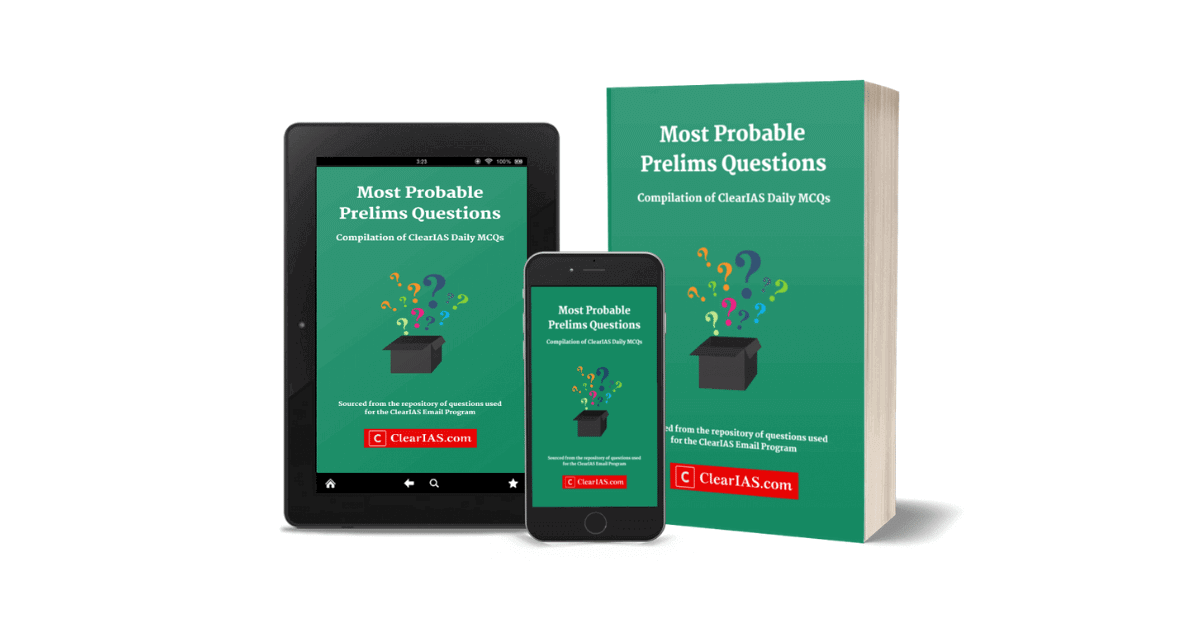 All paid subscribers of the ClearIAS Prelims Online Mock Test Series will get all PDF sets of ClearIAS Most Probable Prelims Questions (CMPPQ) – worth more than Rs.2000 for FREE.
Many PDF sets of Most Probable Prelims Questions are now available on the Store of ClearIAS. Each set consists of 100 questions. The previous releases are also available. If time permits, we recommend aspirants refer to previous-year CMPPQ  as well.
These questions will be highly useful for aspirants preparing as it covers both static and current topics.
Click here to download the PDF compilation (Set-1) for FREE.
New branding for ebooks: Helps in easy identification of our products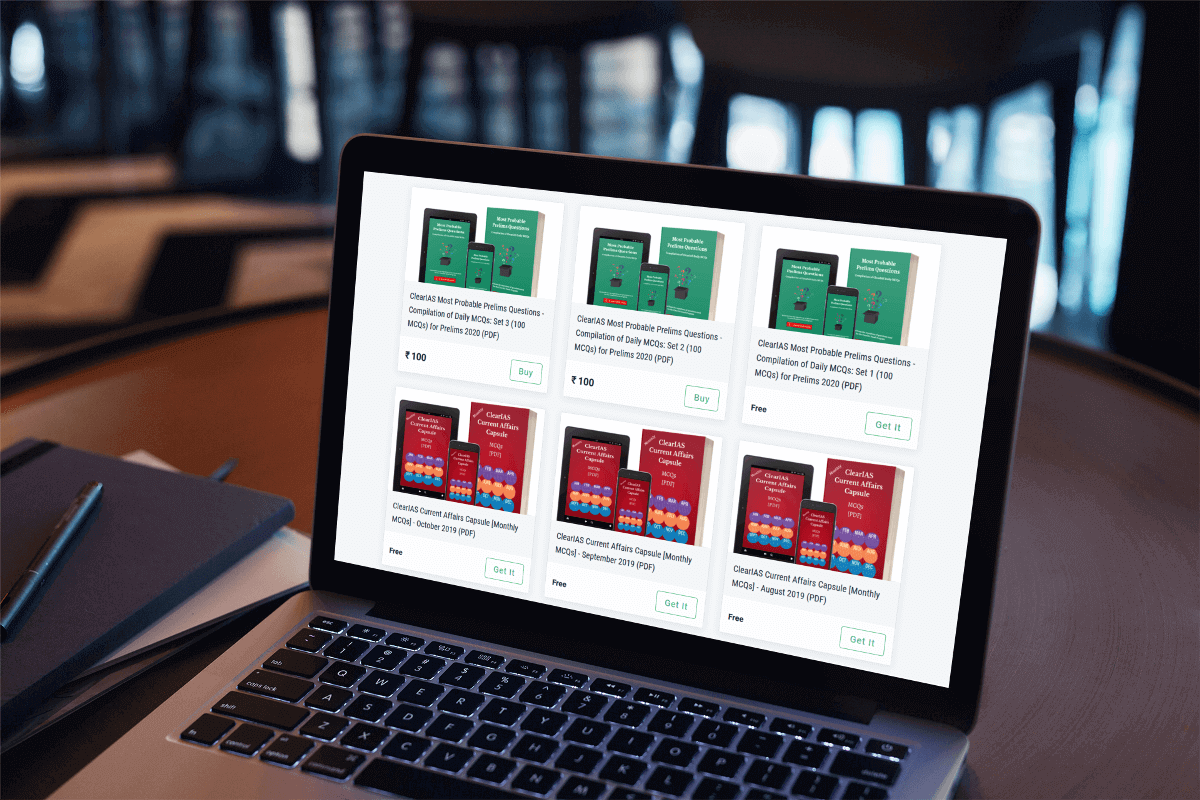 ClearIAS use separate colours for each type of e-book we release.