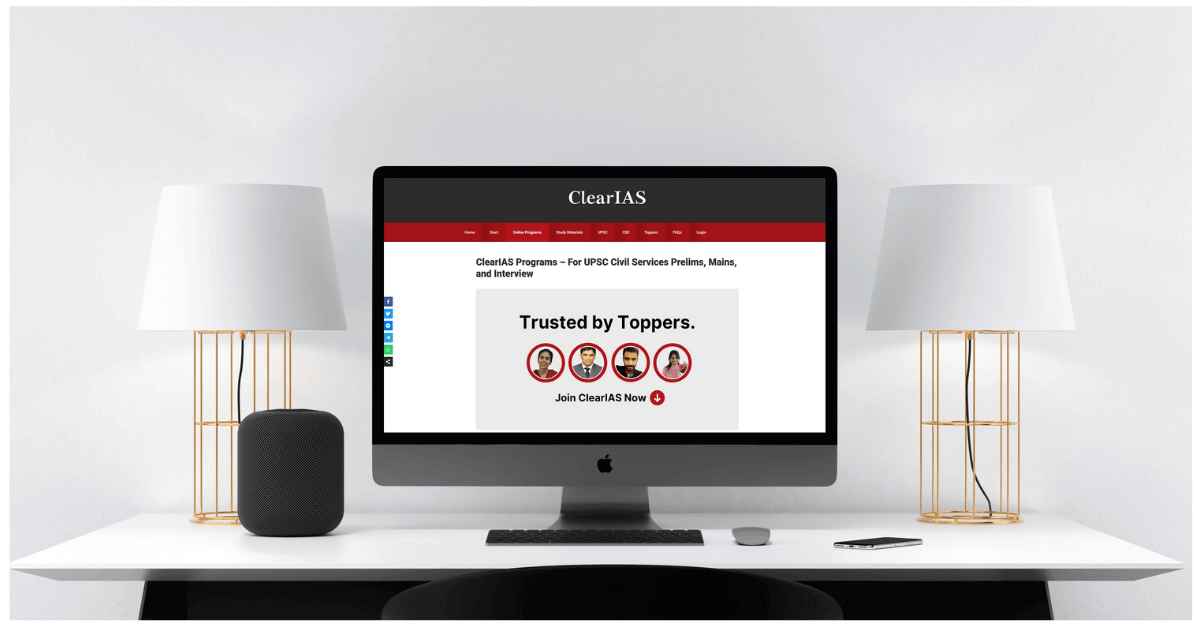 ClearIAS™ is one of the top education-technology startups in the field of online learning and test preparation.
ClearIAS is one of the most popular EdTech firms in India – visited by more than 1 million users every month.
Our primary users are aspirants in the UPSC Test Prep Sector. We are equally loved by school students, college students, working professionals, teachers, scholars, academicians, and general readers.
Speciality of ClearIAS
ClearIAS is designed to help IAS/IPS/IFS aspirants succeed in the UPSC Civil Services Exam (CSE) by smart study.
We are proud and happy to see many of our users emerge as IAS, IPS, and IFS officers through online preparation.
You can read testimonials of ClearIAS online students who emerged as UPSC toppers here.
As a learning platform, ClearIAS is used not just by UPSC aspirants but by millions across the world who are interested to learn.
Our mission is to create leaders of tomorrow – having multi-dimensional knowledge, skills, and insights.
ClearIAS: Vision
Make the world a better place.
ClearIAS: Mission
Create Leaders of Tomorrow.
ClearIAS: Values
Happiness, Lifelong Learning, Quality, Simplicity, Affordability, Accessibility, Availability, Freedom, Integrity, TeamWork etc.
ClearIAS Founder: Mr Alex Andrews George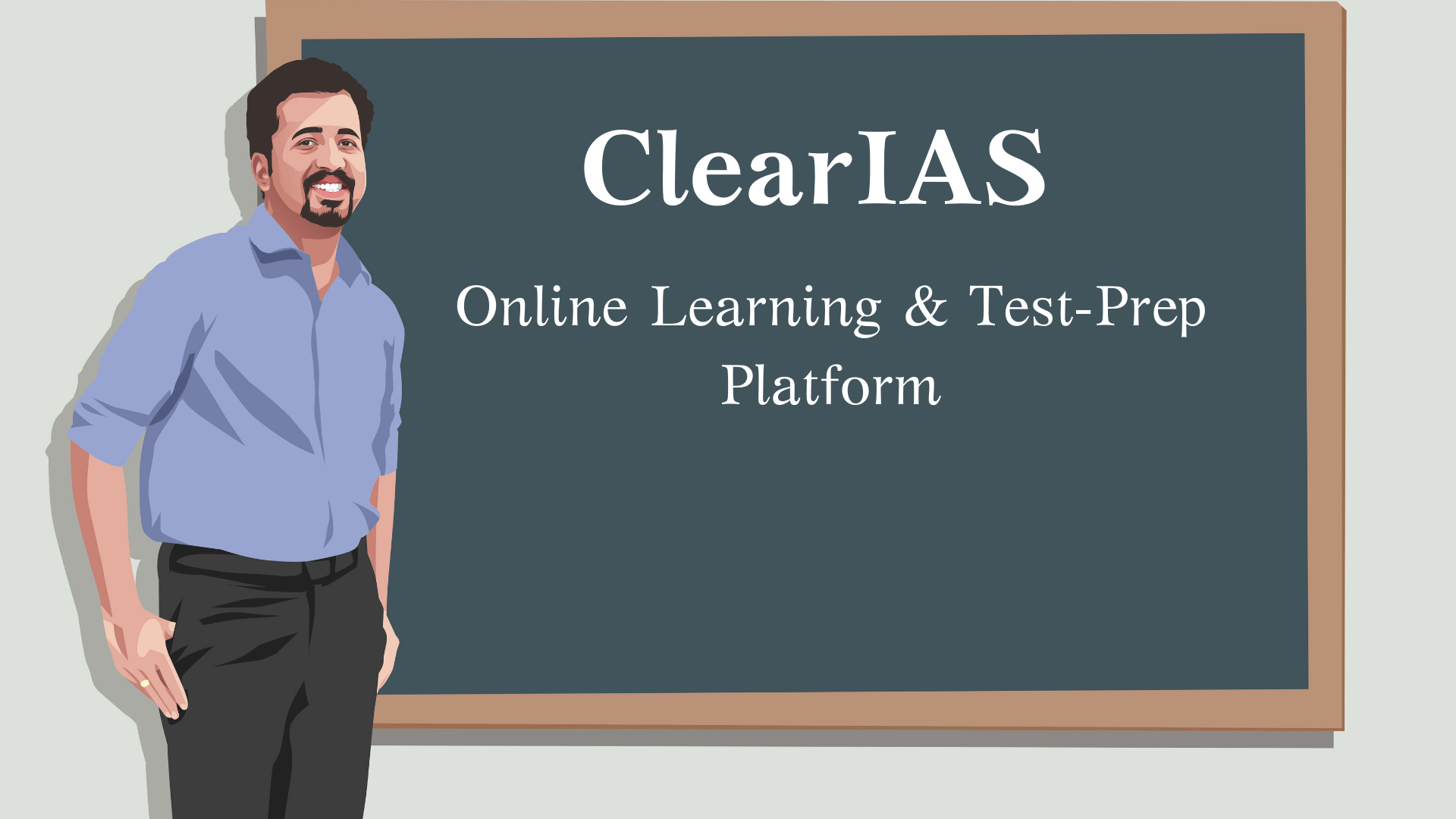 Alex Andrews George is a content creator, author, teacher, and social entrepreneur. He is a problem-solver with diverse experience and interests.
He is one of the expert Civil Service Exam trainers in India. A trusted mentor and pioneer in online training, Alex's classes, guidance, strategies, study materials, and mock exams have helped many aspirants become IAS, IPS, and IFS officers.
Read more about Alex Andrews George…
ClearIAS: Unique Learning Experience
Making the simple complicated is commonplace; making the complicated simple, awesomely simple, that's creativity. – Charles Mingus
With the help of technology, ClearIAS has developed unique ways of making learning an enjoyable experience. That's the reason why we are equally loved by school students just like the IAS exam toppers.
Book a FREE UPSC Mentorship Session with a ClearIAS Expert
Is your ambition to become an IAS, IPS, or IFS officer?
Do you want to surprise all by cracking UPSC CSE in the shortest possible time?
Register now for a free UPSC Mentorship session with an expert mentor of ClearIAS!
You will get a call or video from ClearIAS explaining the smartest strategy to crack UPSC CSE.
ClearIAS: Products
Our popular products include:
Rated among the top quality online learning platforms for IAS preparation by serious aspirants, we provide free online study materials, guidance, toppers interview, online mock exams and a lot more.
ClearIAS – Comprehensive Smart-Study Package for the IAS/IPS Exam
ClearIAS is the comprehensive self-study package for UPSC CSE. This venture helps all aspirants who look for guidance outside classroom coaching. ClearIAS was started with a vision of quality, but affordable online education, giving stress to self-study.
The growing popularity – a sign of quality!
ClearIAS website is used by more than 1 million aspirants every month generating more than 30 lakh page views/month.
ClearIAS app with more than 5,00,000 downloads is one of the most popular mobile apps in the field of IAS exam preparation.
ClearIAS's Facebook page is one of the most popular social media pages of an online education initiative with more than 4,00,000 followers.
ClearIAS prelims mock test platform has been used by more than 3,00,000 aspirants.
What motivates us is not the news and statistics, but the enthusiasm and affection of aspirants across the globe who acknowledge our service in the field of quality online education.
Chase your dreams!
A career in Civil Services (Central/State) is an ambition of thousands, but unfortunately, many deserving candidates don't achieve their dream. The primary reason is the lack of proper guidance or even worse, misguidance from many low-quality coaching centres which charge hefty fees too. Classroom IAS coaching was very expensive and available mostly in metros like Delhi.
It was at this juncture that ClearIAS conceptualized, a vision to bridge the gap in facilities and guidance between urban and rural.
ClearIAS.com truly wish the door to the dream of IAS/IPS/IFS should not be closed to any genuine candidate due to misguidance or lack of proper awareness about the top competitive exam in the country.
Learn online at your convenience
ClearIAS – the comprehensive smart-study package for UPSC CSE – is a venture to help all aspirants who look for guidance outside the traditional classroom coaching or who can't afford it due to time/financial constraints.
Our vision is to guide maximum candidates on the right path, particularly from the rural side, who otherwise would have very little chance to walk through the power corridors.
We believe that services like IAS, IPS, IFS etc need the best brains in the country and we strive to ensure that no deserving candidate is left out of UPSC exam competition due to the inaccessibility of expensive IAS classroom coaching.
ClearIAS – The Road Traversed So Far
From a one-man blog to a major online learning platform with lakhs of followers, the growth was rather quick, thanks to the support and encouragement from thousands of aspirants.
ClearIAS and Media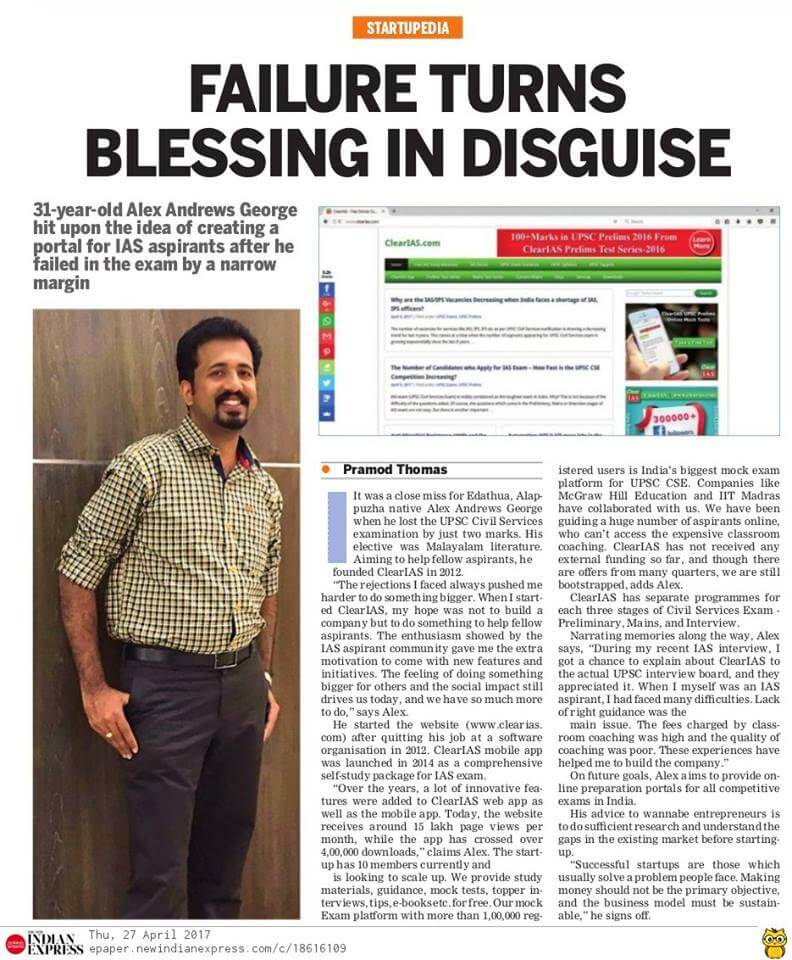 UPSC Toppers Testimonials
Meera K IAS – ClearIAS Online Student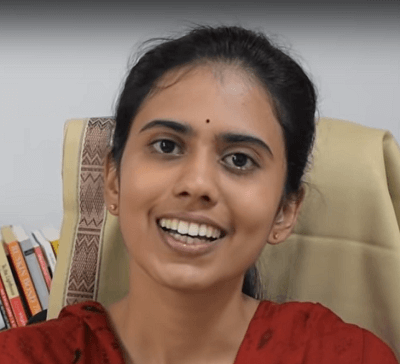 "I am a paid subscriber of ClearIAS Prelims Online Mock Test Series. The ClearIAS platform is highly user-friendly. It's is quite easy to revise mock exams on the ClearIAS mobile app. The explanations are short, crisp and clear. I practised and revised ClearIAS online mock exams from my mobile whenever I got time and it really helped me in my prelims preparation.  The all-India ranking helped me to analyse my performance at a pan-India level even before the actual UPSC exam. Thank you ClearIAS" – Meera K, All India Rank 6, UPSC CSE 2020
Saranya Ramachandran IAS – ClearIAS Online Student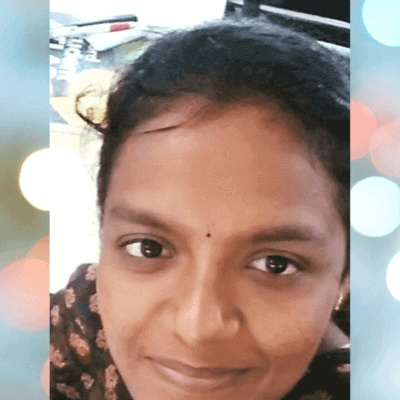 "The online initiatives of ClearIAS were extremely useful for my Prelims Preparation. I constantly worked out ClearIAS Current-affairs Capsules which, matched the quality of questions asked in UPSC CSE Prelims. The free online Prelims mocks and the All India Ranking also aided in the preparation. Thanks to ClearIAS team." – Saranya Ramachandran IAS, All India Rank 36, UPSC CSE 2019
Renjina Mary Varghese IFS – ClearIAS Online Student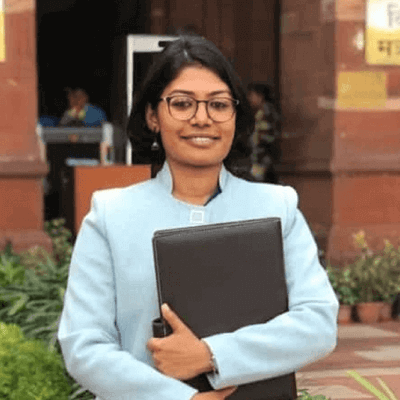 "I would like to thank ClearIAS for its role in my preparation for civil services exam. Alex Sir of ClearIAS had provided me valuable guidance at a crucial time when I had to decide about my resignation from the job for preparation. I have extensively used the notes provided on the website as well as the ClearIAS Test Series. They are of good quality and highly reliable. I am also grateful for the interview guidance of the ClearIAS team. I wish many more aspirants find ClearIAS an essential partner in their success in Civil Services Examination. Best Wishes!" – Renjina Mary Varghese IFS, All India Rank 49, UPSC CSE 2018
Saurabh Bhuwania IAS – ClearIAS Online Student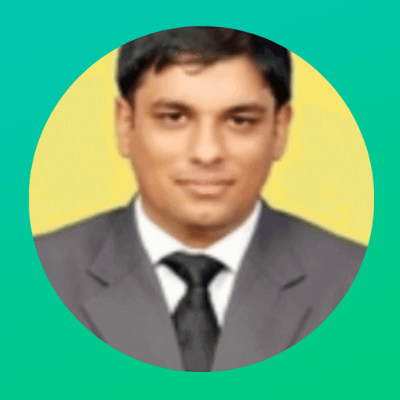 "Dear Sir, Being a working professional and a married man for 8 years with a toddler, it wasn't ever easy for me to even think of clearing this examination but for support of so many people including ClearIAS. I am extremely grateful to ClearIAS for helping me with Prelims Test Series and also last minutes notes for mains along with free study material. It has a tremendous role in my success which I feel I won't be able to justify in words." – Saurabh Bhuwania IAS, All India Rank 113, UPSC CSE 2018
Dr T Shubhamangala IAS – ClearIAS Online Student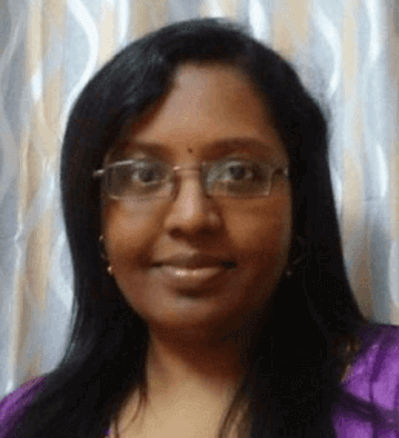 I had used ClearIAS Prelims Test Series and it was extremely useful. I have a 3.5-year-old child. I know how I used to feed him with one hand and read and give your test in another. – Dr T Shubhamangala IAS, All India Rank 147, UPSC CSE 2017
You can read more testimonials here.
Copyright Notice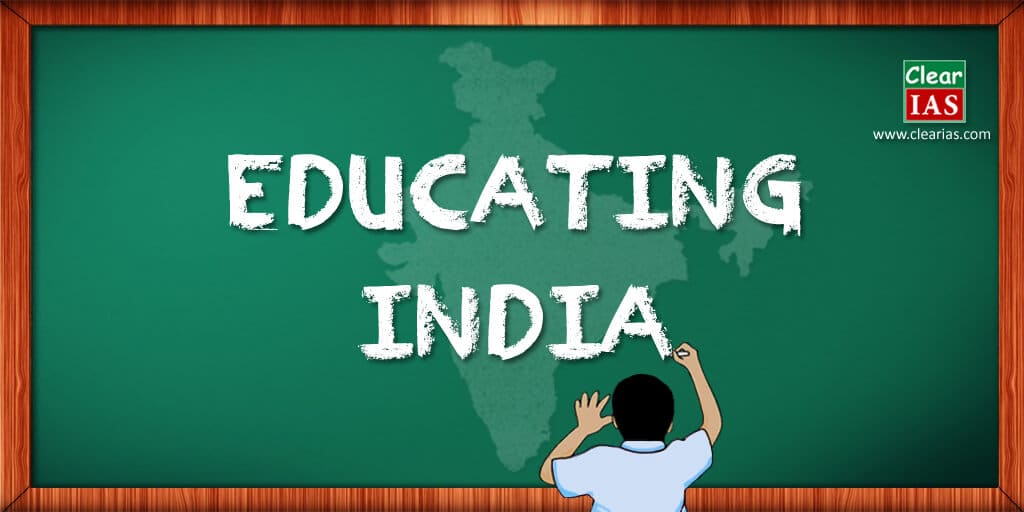 It is with great pain and effort the contents of this website are created and so we don't encourage plagiarism with business or other motives. Copyright of all information in this website, except unless specifically mentioned is legally held by ClearIAS.com. No other persons or firms have any right to copy or reproduce any content from this website, without written permission from the website owners.
Note: Printing or sharing the content for personal use/learning/research is allowed, but not for commercial use. Hope you understand the spirit behind this initiative. Thanks!