ClearIAS™ is one of the top education-technology startups in the field of online learning and test preparation.
As the tagline says, ClearIAS is designed to help IAS aspirants clear the UPSC Civil Services Exam (CSE) by self-study.  We are proud and happy to see thousands of our users emerge as IAS, IPS, and IFS officers by online preparation. You can read testimonials of ClearIAS online students who emerged as UPSC toppers here.
However, as a learning platform, ClearIAS is used not just by UPSC aspirants but by millions across the world who look for high-quality online education. Our mission is to create leaders of tomorrow – having multi-dimensional knowledge, skills, and insights.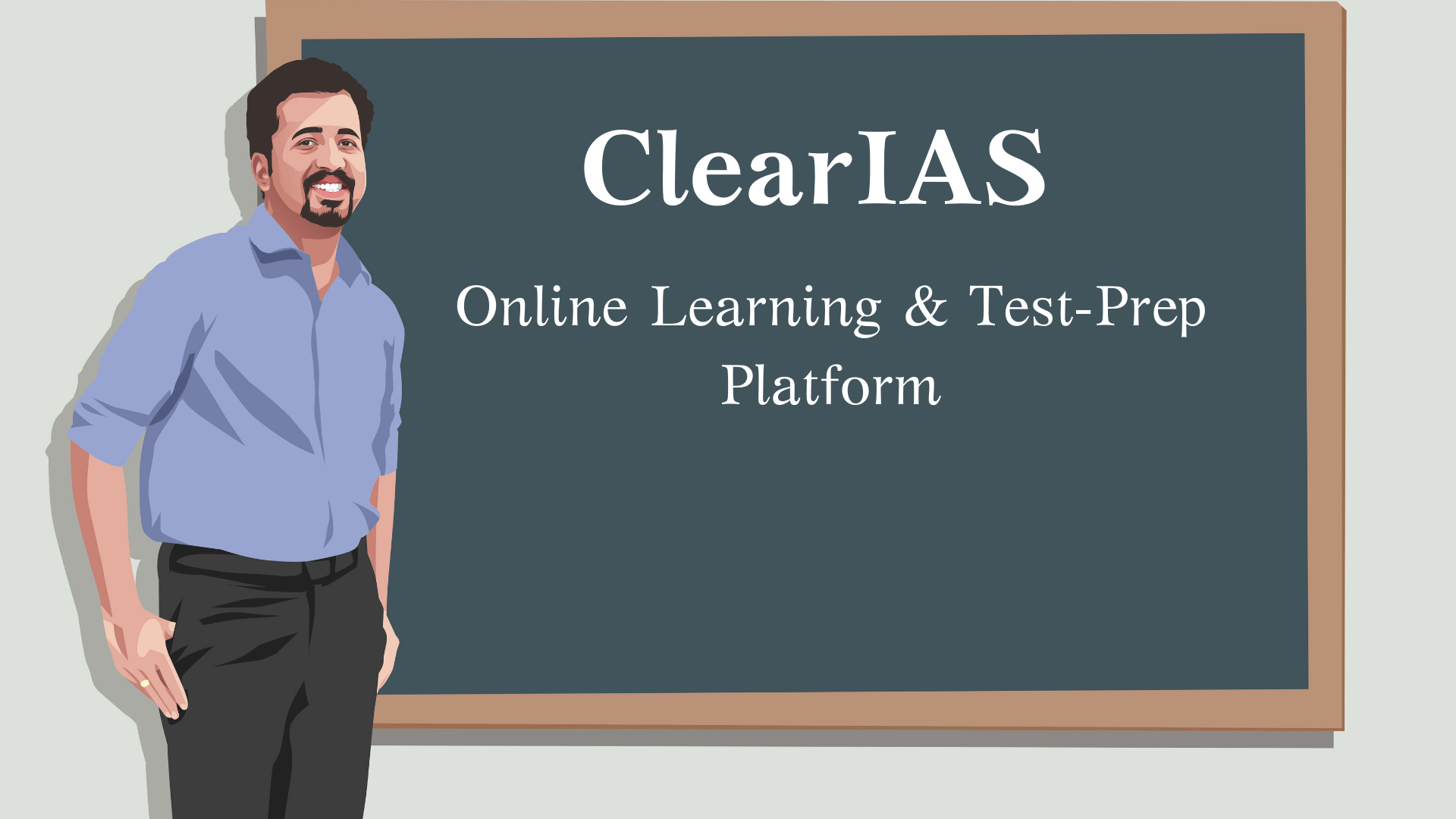 ClearIAS: Unique Learning Experience
Making the simple complicated is commonplace; making the complicated simple, awesomely simple, that's creativity. – Charles Mingus
With the help of technology, ClearIAS has developed unique ways of making learning an enjoyable experience. That's the reason why we are equally loved by school students just like IAS exam toppers.
ClearIAS: Products
Our popular products include:
Rated among the top quality online learning platforms for IAS preparation by serious aspirants, we provide free online study materials, guidance, toppers interview, online mock exams and a lot more.
ClearIAS – Comprehensive Self-Study Package for IAS Exam
ClearIAS is the comprehensive self-study package for UPSC CSE. This venture helps all aspirants who look for guidance outside the classroom coaching. ClearIAS was started with a vision of quality, but affordable online education, giving stress to self-study.
The growing popularity – a sign of quality!
ClearIAS website is used by more than 1 million aspirants every month generating more than 30 lakh page views/month.
ClearIAS app with more than 5,00,000 downloads is one of the most popular mobile apps in the field of IAS exam preparation.
ClearIAS Facebook page is one of the most popular social media pages of an online education initiative with more than 4,00,000 followers.
ClearIAS prelims mock test platform has been used by more than 3,00,000 aspirants.
What motivates us is not the news and statistics, but the enthusiasm and affection of aspirants across the globe who acknowledge our service in the field of quality online education.
Why is this mission "ClearIAS"?
A career in Civil Services (Central/State) is an ambition of thousands, but unfortunately, many deserving candidates don't achieve their dream. The primary reason being the lack of proper guidance or even worse, misguidance from many low-quality coaching centres which charge hefty fees too. Classroom IAS coaching is often very expensive and is available only in metros like Delhi.
It was at this juncture ClearIAS conceptualized, a vision to bridge the gap of facilities and guidance between urban and rural.
ClearIAS.com truly wish the door to the dream of IAS/IPS/IFS should not be closed to any genuine candidate due to misguidance or lack of proper awareness about the top competitive exam in the country.
The vision of ClearIAS
ClearIAS – the comprehensive self-study package for UPSC CSE – is a venture to help all aspirants who look for guidance outside the classroom coaching or who can't afford it due to time/financial constraints.
Our vision is to guide maximum candidates on the right path, particularly from the rural side, who otherwise would have very little chance to walk through the power corridors.
We believe that services like IAS, IPS, IFS etc need the best brains in the country and we strive to ensure that no deserving candidate be left out of UPSC exam competition due to the inaccessibility of expensive IAS classroom coaching.
ClearIAS – The Road Traversed So Far
From a one-man blog to a major online learning platform with lakhs of followers, the growth was rather quick, thanks to the support and encouragement from thousands of aspirants.
ClearIAS and Media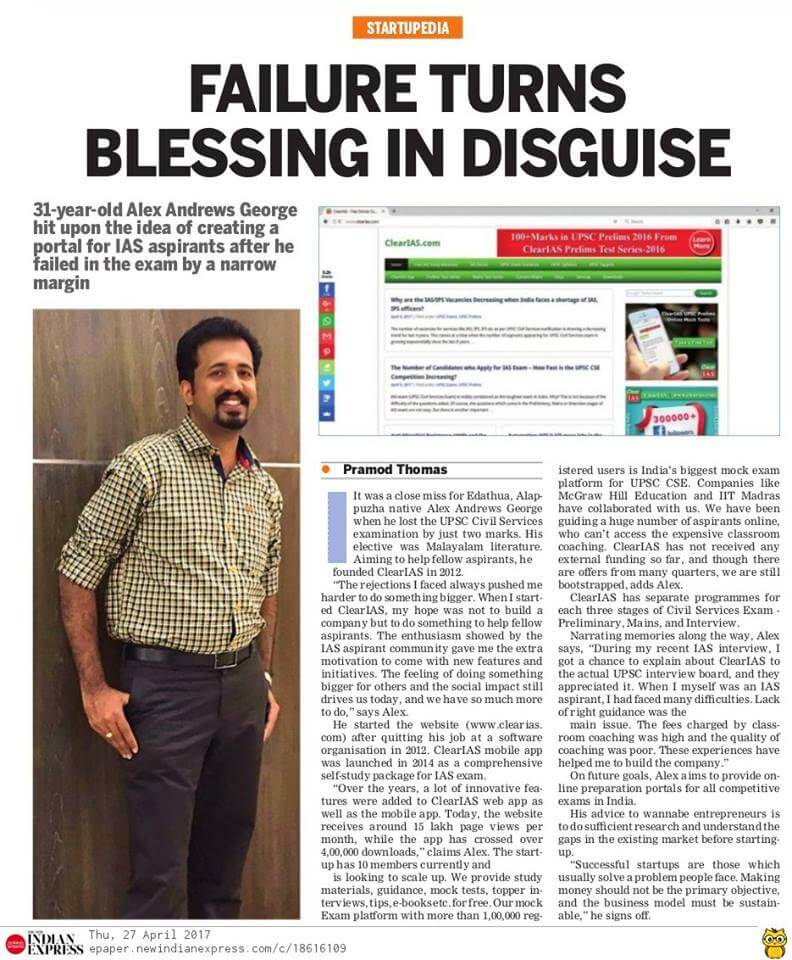 UPSC Toppers Testimonials
The ClearIAS platform is highly user-friendly. I am a paid user of the ClearIAS Prelims Test Series. It's is quite easy to revise mock exams on the ClearIAS mobile app. The explanations are short, crisp and clear. I practised and revised ClearIAS online mock exams from my mobile whenever I got time and it really helped me in my prelims preparation.  The all-India ranking helped me to analyse my performance at a pan-India level even before the actual UPSC exam. Thank you ClearIAS" – Meera K, All India Rank 6, UPSC CSE 2020
"ClearIAS has very good reading material and nicely crafted prelims test series. For Prelims, I practised mock tests of ClearIAS." – Rushikesh Reddy IPS, All India Rank 95, UPSC CSE 2019
"The online initiatives of ClearIAS were extremely useful for my Prelims Preparation. I constantly worked out ClearIAS Current-affairs Capsules which, matched the quality of questions asked in UPSC CSE Prelims. The free online Prelims mocks and the All India Ranking also aided in the preparation. Thanks to ClearIAS team." – Saranya Ramachandran IAS, All India Rank 36, UPSC CSE 2019
"I am immensely happy to say that ClearIAS played a big role in my preparation journey which started in 2014. I have been using ClearIAS Test Series since 2015 and it was instrumental in helping me clear the Preliminary examinations. I vouch for the expertise of the founder of CLEARIAS, Mr. Alex Andrews George, in the Civil Services Examination and would happily recommend ClearIAS to all UPSC aspirants." – Shiyaz KM IPS, All India Rank 422, UPSC CSE 2019
"I would like to thank ClearIAS for its role in my preparation for civil services exam. Alex Sir of ClearIAS had provided me valuable guidance at a crucial time when I had to decide about my resignation from the job for preparation. I have extensively used the notes provided on the website as well as the ClearIAS Test Series. They are of good quality and highly reliable. I am also grateful for the interview guidance of the clearIAS team. I wish many more aspirants find ClearIAS an essential partner in their success in Civil Services Examination. Best Wishes!" – Renjina Mary Varghese IFS, All India Rank 49, UPSC CSE 2018
"I am extremely happy to put on record the role played by clearias.com in helping me secure a good rank in UPSC civil services exam. Alex bro has been a pillar of support. Initially, my association with clearias.com happened by using the prelims test series. Since then, I became part of the team as a content writer, prelims question maker, UPSC prelims key preparation and for mock interviews. You may find the articles I wrote for the site even now. More than that, I am happy the way he, along with others, kept on motivating me, after every failed interview. This time around, as a full time working candidate, due to paucity of time, I relied heavily on the monthly MCQs of clearias.com for prelims, the quality of which I can personally vouch for." – Jishnu J Raju IAAS, All India Rank 132, UPSC CSE 2018
"Dear Sir, I have used your platform to refer to GS topics. I used to go through the daily MCQ that you sent via mail. I had also taken free mock exam papers by ClearIAS. I am thankful to you and the entire ClearIAS team." – Akshat Jain IAS, All India Rank 2, UPSC CSE 2018
"Sir, I'm Ganesh U R. I secured AIR 39 in UPSC Indian Forest Service Examination (IFS). I am deeply indebted to Clear IAS for helping me achieve this feat. It was your well planned, and thoroughly researched Test series which helped me cross IFS cut off in all the UPSC prelims I had attempted. I am especially thankful for the culture, environment and ecology, ancient and medieval history and the current affairs test series and study materials. These helped me score 142, 130, and 116 in my past 3 prelims attempts. Alex Sir at ClearIAS has been a brother, mentor and guide. The brainstorming sessions before mains and Interview not only helped me gain perspective but also helped me maintain my motivation levels. Thank you Alex sir and team ClearIAS." – Ganesh U R IFS, All India Rank 39 UPSC IFoS 2018
"Clear IAS, a great initiative by Mr Alex Andrews George, has been of immense help in my Civil Services journey. I found the prelims test series of Clear IAS to be of great help. I also used the Clear IAS platform for my mains preparation, especially for Current Affairs." – Deepak Dev Viswan IRS, All India Rank 508 UPSC CSE 2018
Sir, I'm Angel Raj who secured Rank 623 in the Civil Services Exam 2018. My success is as much as ClearIAS as it is mine. I was enrolled in ClearIAS prelims test series from 2015 to 2018. I had cleared prelims in all these years quite comfortably. Alex sir and the team behind ClearIAS are surely pioneers in reducing the clutter one encounters while preparing for prelims. Indian Polity was a tough subject for me and it was Alex sir and the notes of ClearIAS that helped get on track. The important questions posted before the mains exam helped me cover areas that I had left out. Even for the interview probable questions list from ClearIAS helped me prepare for the interview. – Angel Raj IPoS, All India Rank 623 UPSC CSE 2018
"Prelims tests and the daily MCQs shared online by ClearIAS has helped me in my preparation journey. I used to refer ClearIAS notes on polity, economy and current affairs. The simplicity and lucid way of explanation helps understand concepts easily." – Anoop Bijily IFS, All India Rank 435, UPSC CSE 2018
"Dear Sir, Being a working professional and a married man for 8 years with a toddler, it wasn't ever easy for me to even think of clearing this examination but for support of so many people including ClearIAS. I am extremely grateful to ClearIAS for helping me with Prelims Test Series and also last minutes notes for mains along with free study material. It has a tremendous role in my success which I feel I won't be able to justify in words." – Saurabh Bhuwania IAS, All India Rank 113, UPSC CSE 2018
"The ClearIAS UPSC Prelims Online test series is really helpful. Questions are of UPSC standard. Unlike many other test series in the market, which deliberately put tough questions to scare students, ClearIAS questions focus on very basic topics that require greater introspection from the UPSC point of view. Performance analysis, relative ranking, and comparison are very helpful. Time-based tests are available for the past UPSC prelims paper help during revision. Also, ClearIAS test series is relatively affordable and value for money." – Rehna R IRS, All India Rank 651, UPSC CSE 2017
"I had used ClearIAS Prelims Test Series and it was extremely useful. I have a 3.5-year-old child. I know how I used to feed him with one hand and read and give your test in another." – Dr T Shubhamangala IAS, All India Rank 147, UPSC CSE 2017
"ClearIAS was the first UPSC preparation app I downloaded on my phone and I needed no other online help after that. Thank you so much ClearIAS!" – Avneet Punia IAS, All India Rank 356, UPSC CSE 2016
"The prelims online mock tests by ClearIAS were of great help to me. I was able to evaluate my performance after every test. It allowed me to understand my weak areas, work more on them, and improve upon them." – Sunil George ICFS, All India Rank 587, UPSC CSE 2015
"I had enrolled in the ClearIAS prelims mock test series and have been successful in clearing the civil services exam with a rank of 379. First of all a big thanks to you all at ClearIAS. ClearIAS is a great platform." – Dilmil Singh Soach IRS, All India Rank 379, UPSC CSE 2015
"Working 24*7 in the police for the last 5 years and been out of touch with the preparation, I took the guidance from your website, especially the ClearIAS prelims test series. I bought it and found it to be the best available online." – Poonam Dalal IRS, All India Rank 308, UPSC CSE 2015
You can read more testimonials here.
Copyright Notice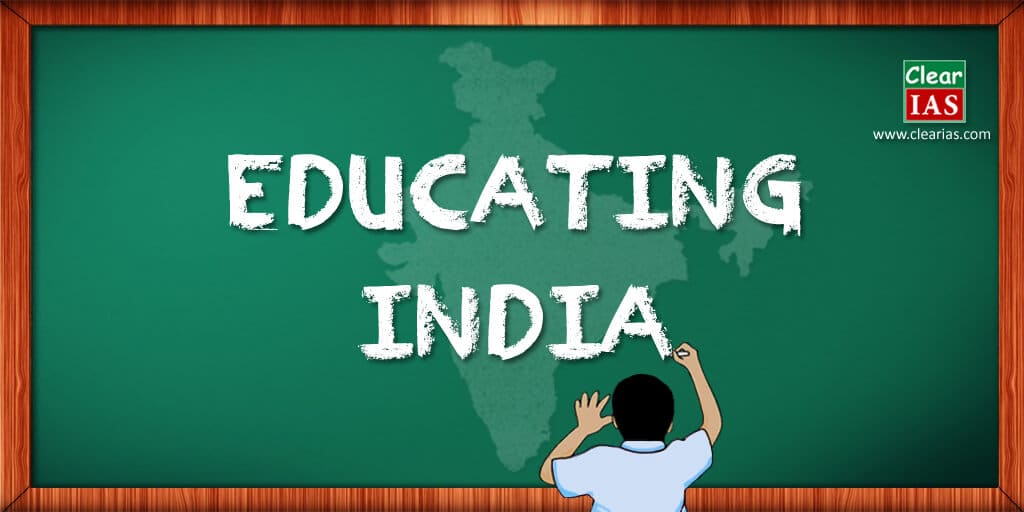 It is with great pain and effort the contents of this website are created and so we don't encourage plagiarism with business or other motives. Copyright of all information in this website, except unless specifically mentioned is legally held by ClearIAS.com. No other persons or firms have any right to copy or reproduce any content from this website, without written permission from the website owners.
Note: Printing or sharing the content for personal use/learning/research is allowed, but not for commercial use. Hope you understand the spirit behind this initiative. Thanks!
Write to us; we love to hear from you!
Feel free to write to us for any queries or information. We are always open to hearing from you. Please e-mail us – contactus[at]clearias[dot]com.