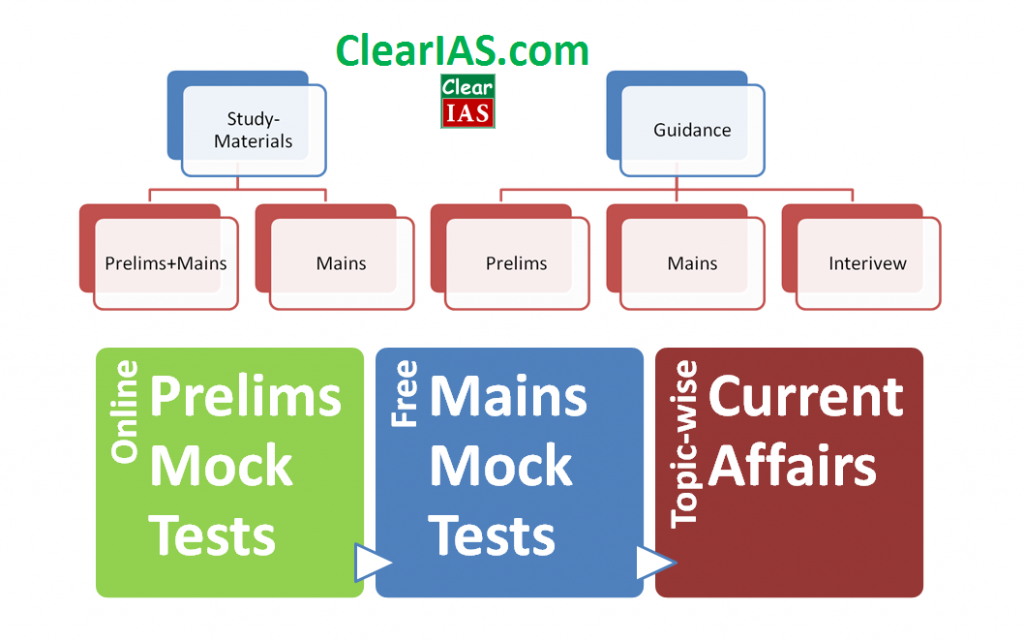 ClearIAS (www.clearias.com) believes in the importance of being user-friendly. This sitemap of ClearIAS helps users of this website to navigate between different sections of this website to find the article of interest with ease. We have included links to access the complete list of articles published in this website so far. 'Bookmark and browse at your ease' – that would be our advice!
Layout of ClearIAS website
Extra tip – Use the 'Search Bar' at the menu OR right side bar bottom, if you are looking for specific articles.
Articles for Beginners
ClearIAS Free Study-Materials for UPSC Prelims cum Mains
ClearIAS Free Study-Materials for UPSC Mains
ClearIAS Free Study-Materials – UPSC Mains Paper-wise
Update:
Now, compilations of ClearIAS study materials and mock questions are available for download from the 
ClearIAS online store
. Learning made easy and faster!
Category Archives in ClearIAS.com
Articles You Should NOT miss in ClearIAS.com
Monthly Archives of ClearIAS.com
PS: For XML version of the site map refer : clearias.com xml sitemap or clearias.com xml sitemap index.

Posted on April 10th, 2013 and last updated on December 6th, 2017.