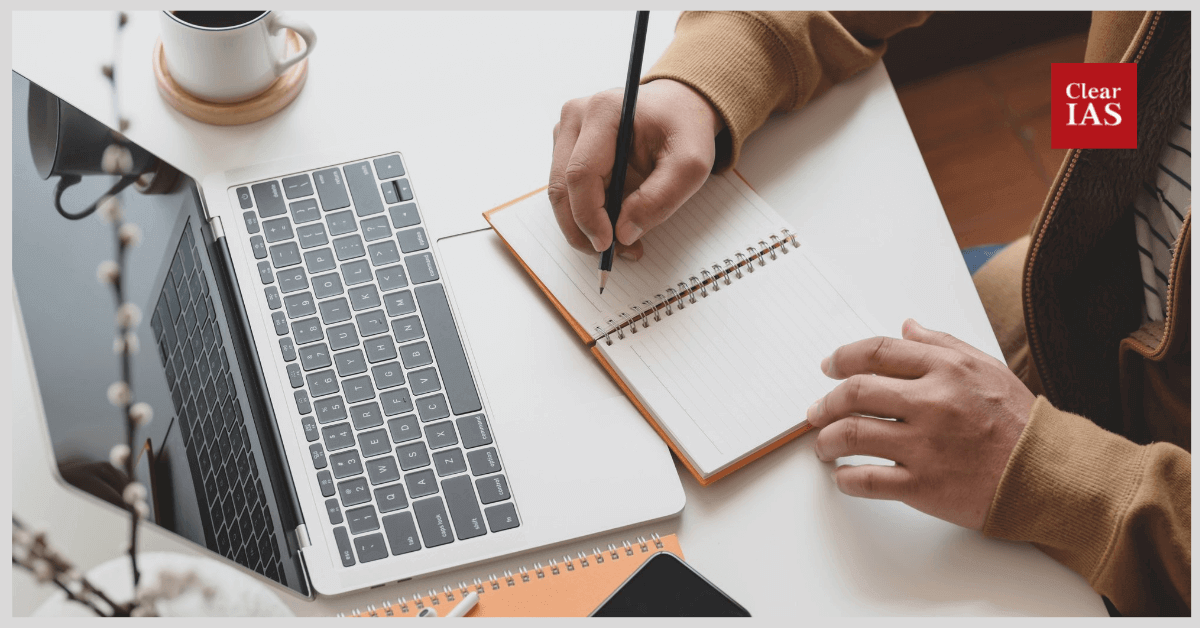 ClearIAS offers UPSC Mains Test Series, UPSC Mains Answer Writing Practice (AWP), and UPSC Mains Personal Mentorship (MPM) Program. You can join ClearIAS Mains programs online and practice from the comfort of your home.
ClearIAS Mains Programs
ClearIAS program for UPSC CSE Mains has three components.
ClearIAS UPSC Mains Answer Writing Practice (AWP) – Practise 1 question daily with personalised feedback)
ClearIAS UPSC Mains Test Series (Exams simulating actual UPSC Mains for Essay, GS1, GS2, GS3 and GS4)
ClearIAS UPSC Mains Personal Mentorship (Personal Mentorship and feedback on how to boost UPSC CSE Mains marks)
Note: As seats are limited, we have closed the admissions for ClearIAS Mains programs.
If you wish to get admission to any of the ClearIAS Mains programs, indicate your strong reasons in this form. Our team may get back to you.
UPSC CSE Mains require personalised feedback. As ClearIAS Team is always super-cautious about the quality of our programs, we limit our expertise to a closed group of students.
With respect to the above 3 mains programs, currently, we give priority in admissions to students who are already part of the ClearIAS Online Classroom Program (PCM).
If you are not a PCM student of ClearIAS but wish to join our Mains programs, you may fill out this form to ask for any vacant slots for ClearIAS Mains Programs.
The importance of Mains Test Series and Mains Answer Writing Practice (AWP)
The only thing which distinguishes you from your fellow candidates appearing in the Mains exam is your answer sheet. To get the extra edge, special attention should be given to ensure that your answer sheet standouts from the rest of the candidates.
In the Main exam, the most crucial aspect is to structure your answer well – as per the expectations of the UPSC evaluation standards. You should learn how to write a great answer!
Regarding this, it is highly crucial to get personal feedback from experts who know how to write a great answer. For most candidates, it requires consistent practice under expert guidance to improve their answer quality to match the UPSC standards.
Join ClearIAS Mains Test Series
What matters is not your knowledge, but how well you perform in the exam hall!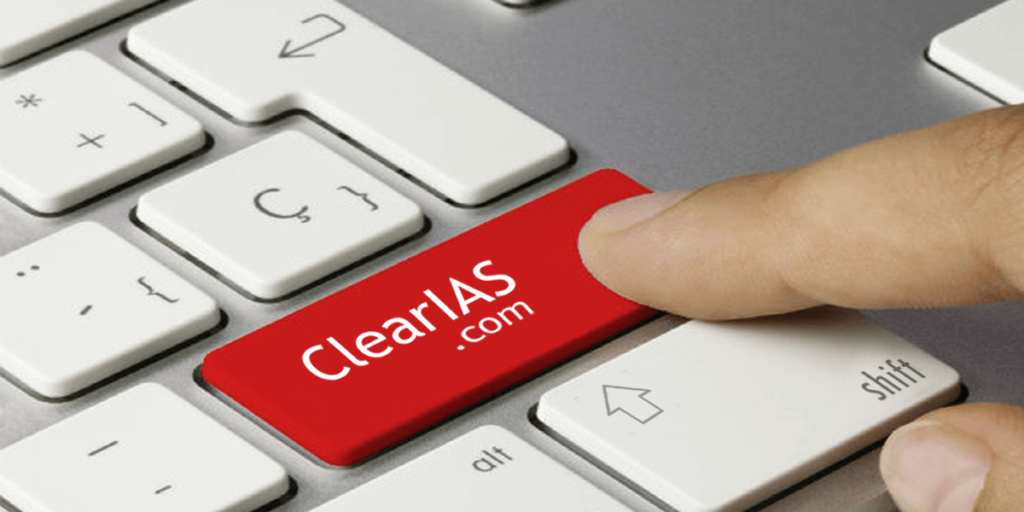 UPSC Civil Services Mains examination is entirely different when compared to the Prelims. Mains is a subjective written exam while Prelims is an OMR-based objective exam.
The marks of the Main Exam (1750 marks) are counted along with your Interview score (275 marks) to decide your final rank. So, unlike Prelims which are only qualifying, it is extremely important to maximize your marks in the Main Exam. Every mark counts!
Irrespective of your degrees, knowledge, or skills what speaks about you in a UPSC mains exam is your answer sheet. The examiner does not know you; he has access to only your answer booklet and nothing else, and he evaluates each candidate based on what is presented in the answer sheet.
So it is extremely important to frame your answers in the most impressive way, within the prescribed time limit. Knowledge about framing high-quality answers in the main exam is necessary to make your answer sheets stand out.
Proper answer writing practice, a good understanding of the latest UPSC syllabus, and familiarity with current topics are important prerequisites for clearing IAS mains in flying colours. It is with this aim of equipping aspirants with the latest requirements of the UPSC mains exam we conduct the ClearIAS UPSC Mains Test Series as well as ClearIAS UPSC Mains Answer Writing Practice (AWP).
All the best!
Join ClearIAS Mains Test Series
Book a FREE UPSC Mentorship Session with a ClearIAS Expert
Is your ambition to become an IAS, IPS, or IFS officer?
Do you want to surprise all by cracking UPSC CSE in the shortest possible time?
Register now for a free UPSC Mentorship session with an expert mentor of ClearIAS!
Call/Email Us: We are happy to help
We are happy to guide you.
You can call or ping (Whatsapp) at any of the below phone numbers to talk to our mentors:
9656621000
9656731000
9656061000
If you wish to connect through email, you can email us at [email protected]
We will get back as soon as possible.