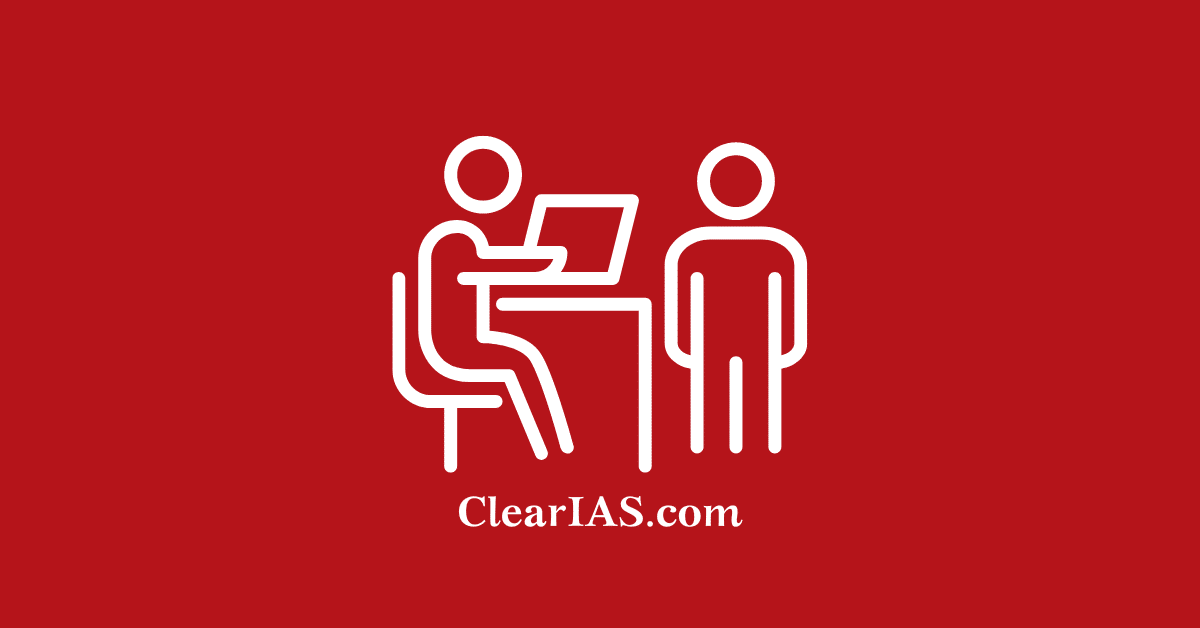 Do you dream to become an IAS, IPS, or IFS officer? Are you confused about how to prepare for the UPSC Civil Services Examination?
Whether you are a beginner or a veteran, ClearIAS Team can guide you to crack UPSC CSE in the shortest possible time!
Just take a quick look at ClearIAS Online Courses. You will be surprised to find how easy is to learn online and succeed with ClearIAS!
Which is your preferred ClearIAS Course: Let us know
#1 ⇒ ClearIAS Prelims cum Mains (PCM): The easiest way to cover the entire UPSC Prelims and Mains GS syllabus in the shortest time.
#2 ⇒ ClearIAS Prelims Test Series (PTS): The best Mock Exams you ever get for practice for UPSC Prelims.
#3 ⇒ ClearIAS Prelims Marks Booster (PMB): The unique training to help you cross the prelims cut-off through logic and techniques.
#4 ⇒ ClearIAS Prelims Personal Mentorship (PPM): PMB + Prelims Test Series + Personal Mentorship
Do you want to straight away talk to our experts? Call us (8 AM – 8 PM)
Call us: 9656621000
Call us: 9656731000
Call us: 9656061000
Note: ClearIAS is a pan-India online learning platform. Our classes will be in English medium.
Register for a FREE UPSC Mentorship Session
Are our lines busy? Not able to connect with the mentor? Don't worry. Book a callback using the form given below.