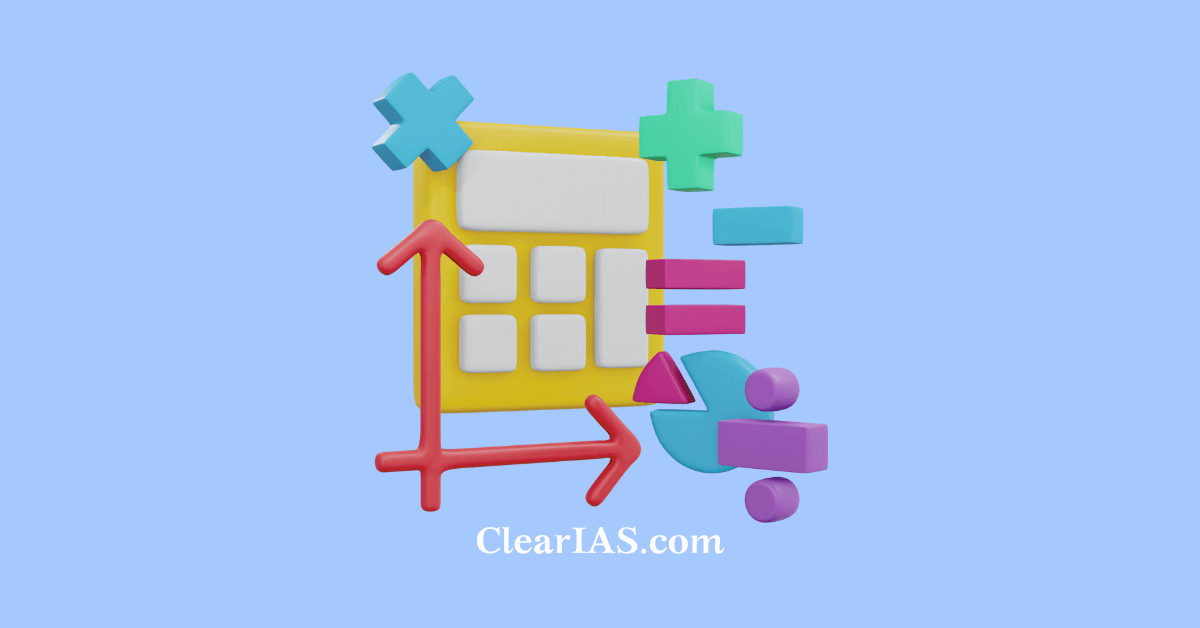 ClearIAS CSAT Course is an exceptional online program designed to help UPSC Civil Services aspirants master General Studies Paper 2.
Limited Period Offer: Join now and get a 60% discount!
Enroll now in the ClearIAS CSAT Program, and get instant access to already uploaded classes and automatic access to upcoming classes at just Rs.125,00 Rs.4999 (inclusive of all taxes).
Enroll in ClearIAS CSAT Program

– @ Rs.12500 

Rs.4999
CSAT Course: Why this course?
As you may know, the Civil Services Examination (CSE) conducted by the Union Public Service Commission (UPSC) is one of India's most prestigious and competitive examinations.
General Studies Paper 2, also known as the Civil Services Aptitude Test (CSAT), is a crucial component of the CSE.
CSAT is getting tougher and tougher every year. Without proper training and practice it's now really difficult to qualify this paper.
ClearIAS CSAT Course aims to provide candidates with the necessary skills and strategies to excel in this paper.
ClearIAS CSAT Course: What will you get?
(1) Video Classes which help you master GS Paper 2 (CSAT)
(2) FREE Access to Prelims Test Series for GS Paper 2 – worth Rs.999
(3) FREE Access to UPSC PYQ Re-Take Exams (CSAT) – worth Rs.999
(4) Maths + Reasoning + Comprehension
(5) Learn IETs (MCQ Hacks) for CSAT
(6) Develop effective time management skills to handle the CSAT efficiently.
(7) Boost Your Prelims Marks
Special features of the course:
Video Classes will be available as recorded lectures (which can be watched unlimited times)
Online mock exams will be provided
UPSC CSE CSAT PYQ Re-Take exams will be provided
The course covers mathematics, reasoning, and comprehension
We keep on updating new lectures to the course
Why is General Studies Paper 2 Important?
General Studies Paper 2 tests a candidate's aptitude, reasoning, comprehension, and decision-making abilities.
Despite being qualifying in nature, it holds immense significance as many candidates who don't take the paper seriously fail to clear the cut-off (candidates must score a minimum of 33% to move to the next stage).
ClearIAS CSAT Course
ClearIAS is a trusted name in the UPSC exam preparation sphere renowned for its structured approach and effective methodology.
The ClearIAS CSAT Course is an online program accessible to candidates across the country, ensuring that aspirants from even remote areas can avail themselves of top-notch guidance.
Key Features of the ClearIAS CSAT Course
Expert Faculty: The course is designed and delivered by experienced mentors who have a deep understanding of the UPSC exam pattern and have themselves cleared the exam. Their insights and expertise prove invaluable in helping candidates grasp complex concepts with ease.
Comprehensive Syllabus Coverage: The course covers all aspects of General Studies Paper 2, including comprehension, logical reasoning, analytical ability, decision-making, data interpretation, and problem-solving.
Interactive Learning: The ClearIAS platform offers a user-friendly interface, allowing candidates to engage in interactive learning sessions, participate in quizzes, and assess their progress regularly.
Extensive Practice: The course provides an abundance of practice questions and previous years' papers to enhance candidates' problem-solving skills and familiarize them with the exam pattern.
CSAT-specific Strategies: ClearIAS equips candidates with time management techniques and exam-specific strategies to tackle the CSAT effectively.
Regular Mock Tests: The course includes regular mock tests and performance analysis to identify strengths and weaknesses, enabling candidates to fine-tune their preparation.
Flexibility: The ClearIAS CSAT Course is designed to accommodate candidates with various schedules. Aspirants can access the study material and classes at their convenience, allowing them to balance preparation with other commitments.
Do you wish to attend the ClearIAS demo class given below for FREE?
Click on the play button to watch the video. Can you feel the difference in the approach of ClearIAS?
If you liked the above demo video, you can join the ClearIAS CSAT Program. You will get instant access to 100+ hours of high-quality ClearIAS videos.
You will also get access to Study Materials (PDF), CSAT Mock Exams and a lot more benefits to secure a top rank in UPSC CSE. Make everyone proud of you.
Benefits: A lot of questions in actual UPSC CSE Prelims (CSAT) could be easily answered by attending the ClearIAS CSAT Program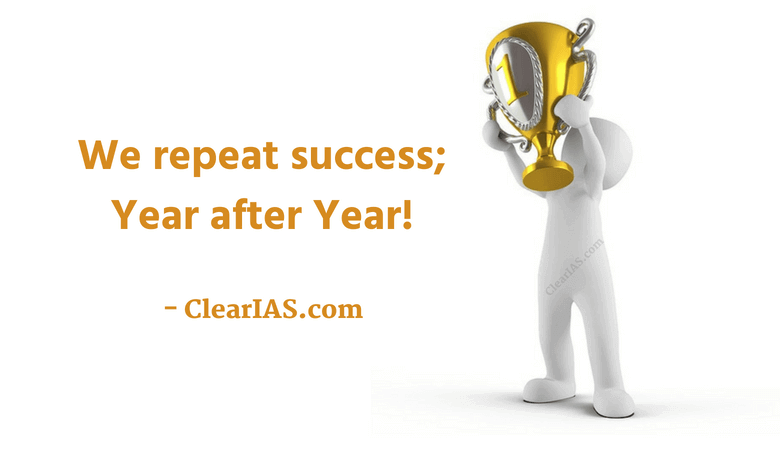 ClearIAS Prelims cum Mains (PCM) program offers a very high Return on Investment (RoI). Many questions in the actual UPSC Civil Services Examination can be directly or indirectly answered from ClearIAS Classes, Study Materials, and Exams.
The ClearIAS CSAT Course: A Game-changer!
The ClearIAS CSAT Course is a game-changer for UPSC Civil Services aspirants looking to excel in General Studies Paper 2.
With its comprehensive coverage, experienced faculty, and interactive learning platform, the course has proven to be instrumental in helping candidates crack the CSAT and move closer to their dream of becoming civil servants.
As the competition in the UPSC CSE continues to intensify, investing in a reliable and result-oriented course like ClearIAS CSAT can make all the difference in shaping a successful career in civil services.
Enroll in the ClearIAS CSAT Course today!
Are you ready to take the first step towards success?
Enroll in the ClearIAS CSAT Course today and unlock your true potential!
Remember, success in the UPSC CSE is not just about hard work but also about smart work, and ClearIAS is here to guide you every step of the way.
Best of luck on your UPSC journey!
How to join the ClearIAS CSAT Program?
Admissions are open. You can pay the fees online using the 'Buy Now' or 'Get this Course' button once you click on the 'join now' button.
You can use a debit card, credit card, net banking, or UPI apps like GooglePay, PhonePe, PayTM etc to make online payment.
EMI option is available to select while making the payment for all courses. You will get instant access once you complete the payment.
Be one of the top 1% of candidates who succeed in the UPSC CSE. Join the ClearIAS CSAT Program now!
Enroll in ClearIAS CSAT Course 2024

 – Rs.12500 

Rs.4999

You will get instant access to the course if you use the red-coloured payment button given above.

Alternate Payment Methods:

You can also complete the payment by using any of the three alternate payment methods provided below.
(1) UPI payment by scanning the QR code given below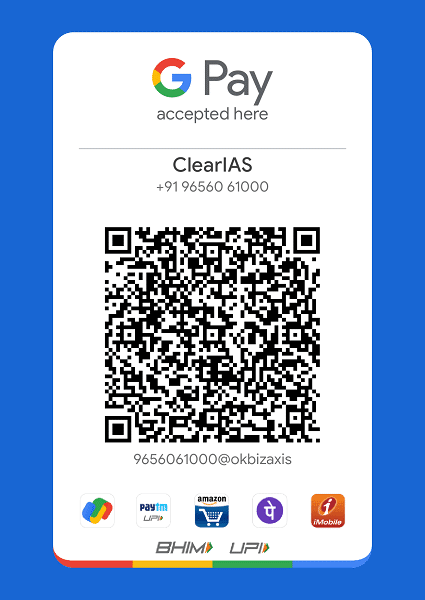 Scan the QR code given above using any UPI apps like Google Pay, PhonePe, PayTM etc.
Once you transfer the fees, inform ClearIAS by sending an email to [email protected] mentioning your name, phone number, and course details.
(2) Bank Transfer
You can also transfer the fees directly to the ClearIAS Bank Account number mentioned below:
Our Bank Account Number: 126602000001256
Bank Name: Indian Overseas Bank
Branch Name: Edathua
Bank IFSC Code:  IOBA0001266
Bank Full Address: EDATHUA; KUTTANAD; KERALA; 689573
Once you transfer the fees, inform ClearIAS by sending an email to [email protected] mentioning your name, phone number, and course details.
(3) Using Credit Card, Debit Card, Netbanking, or UPI using Instamojo
Use this link to make the payment to the ClearIAS course using the Instamojo payment gateway.
Call/Email Us: We are happy to help
We are happy to guide you.
You can call or ping (Whatsapp) at any of the below phone numbers to talk to our mentors:
9605741000
9072851000
9656731000
If you wish to connect through email, you can email us at [email protected].
We will get back as soon as possible.