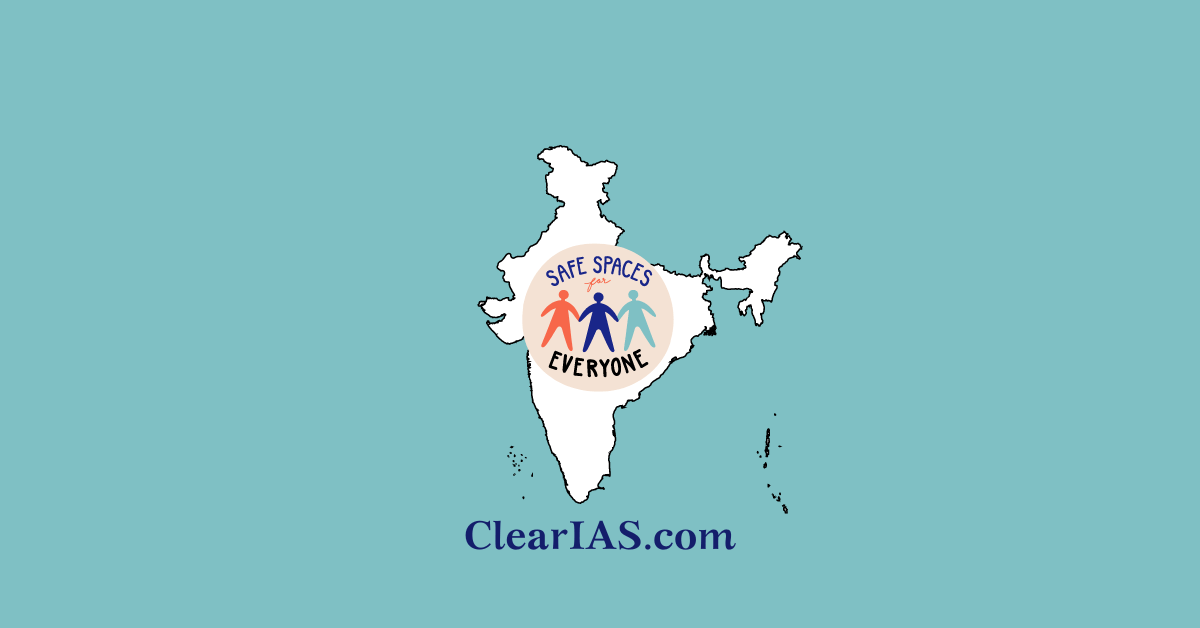 It is often difficult to find reliable sources to study Internal Security. So, in this article, we have provided a list of the Best Books to Study for Internal Security for the UPSC CSE Mains Exam for the convenience of aspirants.
Preparing for the Union Public Service Commission (UPSC) Civil Services Examination requires a detailed understanding of various subjects, including internal security.
When it comes to the UPSC CSE, internal security falls under General Studies Paper III, which focuses on topics related to extremism, naxalism, external state & non-state actors, communication networks, cyber security, management in border areas, money laundering, etc.
It is important for aspirants to understand the concepts of internal security to perform well in the UPSC CSE.
Best Books to Study for Internal Security for UPSC Mains Exam
To prepare effectively for this part of the syllabus, it is important to have a reliable and effective resource.
In this article, we will provide the best books that can help you study internal security for the UPSC CSE. These books provide valuable insights, explanations, and case studies as well.
"Internal Security and Disaster Management" by Ashok Kumar
This book is considered the go-to resource for studying internal security for the UPSC CSE. It covers a wide range of topics, including terrorism, insurgency, cyber threats, border management, and disaster management.
The content is presented in an easy manner, making it accessible even for beginners. Additionally, it includes case studies and real-life examples, enhancing the understanding of the subject matter.
"Challenges to Internal Security of India" by Ashok Kumar
Another popular book by Ashok Kumar, this text delves deeper into the challenges faced by India's internal security apparatus.
It provides information about issues such as Naxalism, communalism, left-wing extremism, and the role of various security agencies in combating these threats.
The author provides an in-depth analysis, supported by relevant data and statistics, making it a valuable resource for UPSC CSE aspirants.
"Indian Polity" by M. Laxmikanth
While not solely focused on internal security, M. Laxmikanth's "Indian Polity" book offers an understanding of the Indian political system, which includes key aspects of internal security.
It covers topics such as emergency provisions, the National Security Council, intelligence agencies, and the functioning of central armed police forces.
The book is known for its simplicity and structured approach, making it highly recommended for UPSC CSE aspirants.
"Security Analysis and Portfolio Management" by Punithavathy Pandian
Though primarily focusing on the field of finance, this book holds significant importance for understanding the economic aspects of internal security.
It explains concepts such as money laundering, black money, and financial crimes that have an impact on national security. This resource will help you gain insights into the relationship between the economy and internal security.
"Indian Security: Perception, Challenges, and Strategies" by Lt. Gen. Prakash Katoch
Written by an experienced army officer, this book offers valuable insights into the Indian security scenario.
It covers a wide range of topics, including military threats, external and internal security challenges, and India's defense strategy.
"Internal Security" by Rajkumar SP
This book provides a detailed coverage of internal security challenges faced by India.
It covers a wide range of topics, including terrorism, insurgency, cyber threats, border management, and the role of various security agencies in safeguarding the country.
ClearIAS Study Material (Free)
To enrich your preparation it is advisable to follow a reliable source of material.
Here, on the clearIAS platform, we provided detailed and well-researched relevant topics related to the UPSC CSE. Aspirants can improve their preparation by reading the latest events notes mentioned here on ClearIAS, related to Internal Security.
Important Topics to Study for Internal Security
When studying internal security for the UPSC mains exam, it is crucial to focus on important topics that are frequently asked. Here are some key topics from various books that you should prioritize:
Terrorism and Counterterrorism Strategies
Insurgency and Naxalism
Cyber Security and Cyber Threats
Border Management and Security Challenges
Intelligence Agencies and Their Roles
Internal Security Challenges in Northeast India
Communalism and Religious Extremism
Left-Wing Extremism and Maoist Insurgency
Urban Terrorism and Radicalization
Role of Security Forces in Combating Internal Security Threats
Impact of External Factors on Internal Security
Emergency Provisions and their Implications on Internal Security
National Security Council and Its Functions
Central Armed Police Forces and their Role in Maintaining Internal Security
Police Reforms and Challenges in Law Enforcement
Terrorism Financing and Money Laundering
Cybersecurity Laws and Challenges
Role of Media in National Security
Role of Civil Society in Strengthening Internal Security
Tips to Study Internal Security Effectively for UPSC CSE
Here are some effective study tips for internal security in point format:
Understand the Syllabus: Thoroughly review the UPSC syllabus for internal security to identify the important chapters and topics that need to be covered.
Focus on Important Chapters: Rather than reading line by line, prioritize the important chapters and sections based on the weightage given in previous years' question papers and the relevance to the current exam pattern.
Analyze Current Affairs: Stay updated with current affairs related to internal security. Read newspapers, magazines, and online sources to understand the latest developments, government policies, and security challenges.
Make Notes: While studying, make concise and organized notes summarizing key points, important facts, and case studies.
Utilize Mind Maps and Diagrams: Create mind maps or diagrams to visually represent the interconnected concepts and relationships in internal security.
Refer to Authentic Government Sources: Visit official government websites, such as the Ministry of Home Affairs and the National Security Council Secretariat, to access policy documents, reports, and other relevant resources on internal security.
Practice Answer Writing: Practice answering previous year question papers and mock questions specifically focused on internal security. Develop a structured approach, including introduction, body, and conclusion, while addressing key points and providing relevant examples.
Regular Revision: Set aside dedicated time for regular revision of the topics covered in internal security. This will help reinforce your understanding and improve retention.
Conclusion
Preparing for the UPSC CSE requires a focused approach, especially when it comes to internal security. By utilizing the right resources, such as the books mentioned above, you can enhance your understanding of the subject and increase your chances of success.
Remember to supplement your reading with current affairs updates, newspapers, and other relevant study materials to stay up-to-date with the dynamic nature of internal security.
Article Written By: Priti Raj