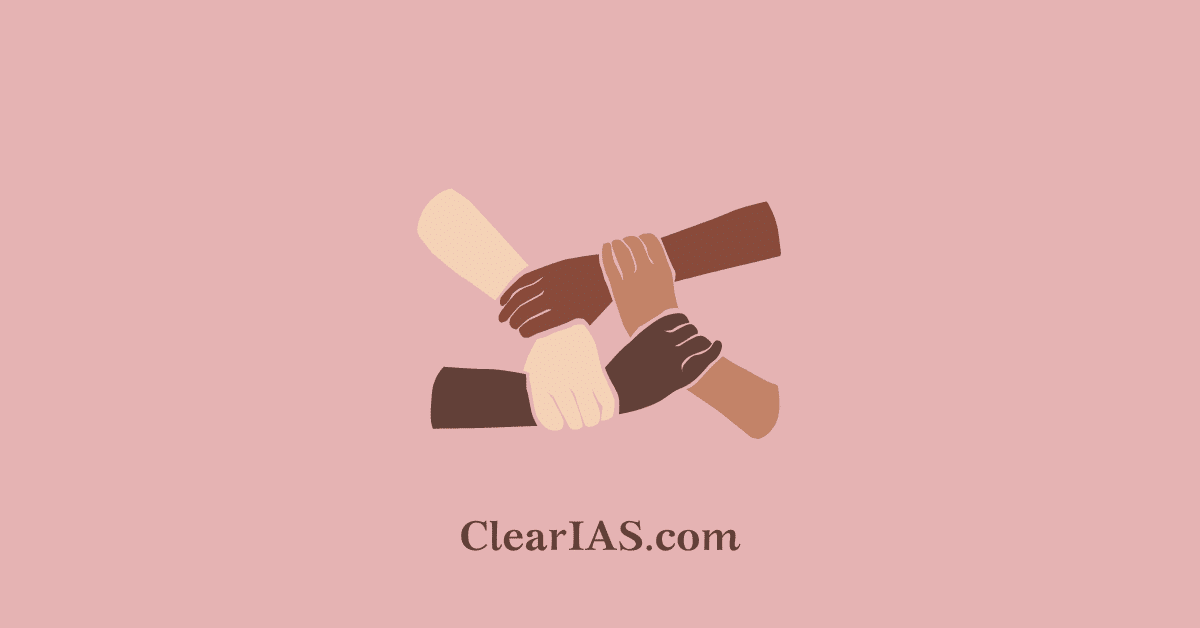 What do you mean by dedication to public service? How important it is for effective service delivery? Read further to know more.
The quality of having a dedication to public service is of high relevance for civil servants.
The job profile of civil servants is such that there are numerous impediments to performing their duty, being true to their conscience, and sticking to public service values.
The candidates preparing for the UPSC Examination must have clarity around the concepts like dedication, motivation, commitment, and perseverance. Along with concepts, the candidates must have a few examples of each of these aspects in order to maximize their efficiency.
What is Dedication?
Dedication is the quality of being committed to a task or purpose, thought, or action. Dedication can also be said to be committed with passion. The dedication highlights the aspects of emotional intelligence along with commitment.
The dedication is relevant to civil services follow can be seen through the following examples:
MG Rajamanikyam carried rice sacks on his shoulder without hesitation during the Kerala flood.
Ashok Khemka — 45 transfers in 23 years.
Smita Sabharwal – "fund your city" project for infrastructure development.
Difference Between Dedication And Motivation
Though motivation is a strong driving force, psychological studies have shown the effect of motivating actions being temporary, it is often found to be fleeting. It is the will and courage to initiate a work but in the long run, the impact of, motivation fades away.
The lack of dedication puts down the motivation level.
There is a saying " Dedication will get you up the mountain, while motivation will get you to base camp."
The example of Glenn Cunningham is a perfect example to show the importance of dedication, despite being a victim of a tragic incident in early childhood, he had burnt half of his low body. His mother motivated him to dream big and walk again.
But through his dedication, he went on to win the fastest mile in the USA.
Perseverance and Commitment
The quality of perseverance is the ability to stay calm and focused when all things around you are not as per the plan. It is the ability to have faith in oneself and vision to see the good despite all the hardships.
Example: How does a sportsman react to failures in practice, real matches, and events? Great athletes like Usain Bolt, Michel Phelps, etc have all believed in the process and stayed true to their practice and process in order to achieve great heights.
At the same time commitment is an agreement to carry out a specific activity at a specific time in the future under specific conditions. The act of committing to a course of action is known as commitment. It has an element of discipline.
Why Dedication is Important For Civil Servants?
As per the Nolan committee for Public Services one of the 7 values for public life is 'probity'. Probity is the display of integrity, honesty, and other values. It is evidence of ethical behavior in life.
Such high standards demand dedication to the public on conduct and ethical perspective. The nature of the job for civil servants demands an exceptional level of dedication:
A civil servant may encounter several obstructions like social opposition against any program, lack of support from the political executive, and complex situations that need utmost care and precautions
Public service frequently involves unexpected or sudden situations that need readiness and prompt assessment.
A true civil servant ensures that no policy or action is taken at the cost of the welfare of the public at large.
New innovative ideas and solutions to problems are required.
In India, where a large population is poverty-ridden, many are victims of social disadvantage and vulnerability, and treating civil services as just another job may not give the civil servant the required encouragement and urge to eliminate this from society.
Examples of Dedication In Public Services
IAS officer MG Rajamanikyam carried rice sacks on his shoulder without hesitation during the Kerala flood.
IAS officer Ashok Khemka was transferred 45 times in 23 years.
Sonam Wangchuk started operation New Hope- revolutionizing education in Ladakh.
Compassionate Kozhikode,a program to alleviate hunger was started by then district collector, Kozhikode N.Prashant Nair
Armstrong Pame a young bureaucrat, built the People's road in Manipur only using voluntary contributions
Aruna Sundara Rajan- Headed Kudumbashree project
Factors that Determine Dedication
Several factors can make it easy to understand the factors that determine dedication.
Institutionalization
This is particularly true in the case of police and military forces. Through training and drills, the new recruit is so thoroughly institutionalized in the execution of their responsibilities that they are prepared for the "Call of Duty."
Additionally, when they initially join, recruits are just like any other individual, seeking employment and financial security; yet, after receiving training and institutionalization, they start to put the interests of the country first.
Altruism and Self-Actualization
Examples of this include statesmen, noble physicians, and trusted civil servants. In this case, a lot of people identify as altruistic and believe that helping the country fulfills their potential and caliber.
They invest their time, energy, and even work-life balance into enhancing public space outcomes by utilizing their management capabilities, joint efforts, and experience. They prioritize their duties and feel accomplished when they carry them out to the best of their abilities.
Early Socialization and Value Development in an Individual
People who are raised with values like patriotism, service, and sacrifice reflect these values later in life by giving back to society. These ideals were ingrained in them by their parents, their school, and their community.
Benevolence
The ethical spirit of public administration is benevolence toward all. Unlike business administration, which is concerned with the private good, it is about the public good.
"Government work is merely governmental work without benevolence." Our field takes on a new meaning and purpose with benevolence, going beyond just doing a good job; the work we do becomes noble—a kind of civic virtue."
Article Written By: Priti Raj