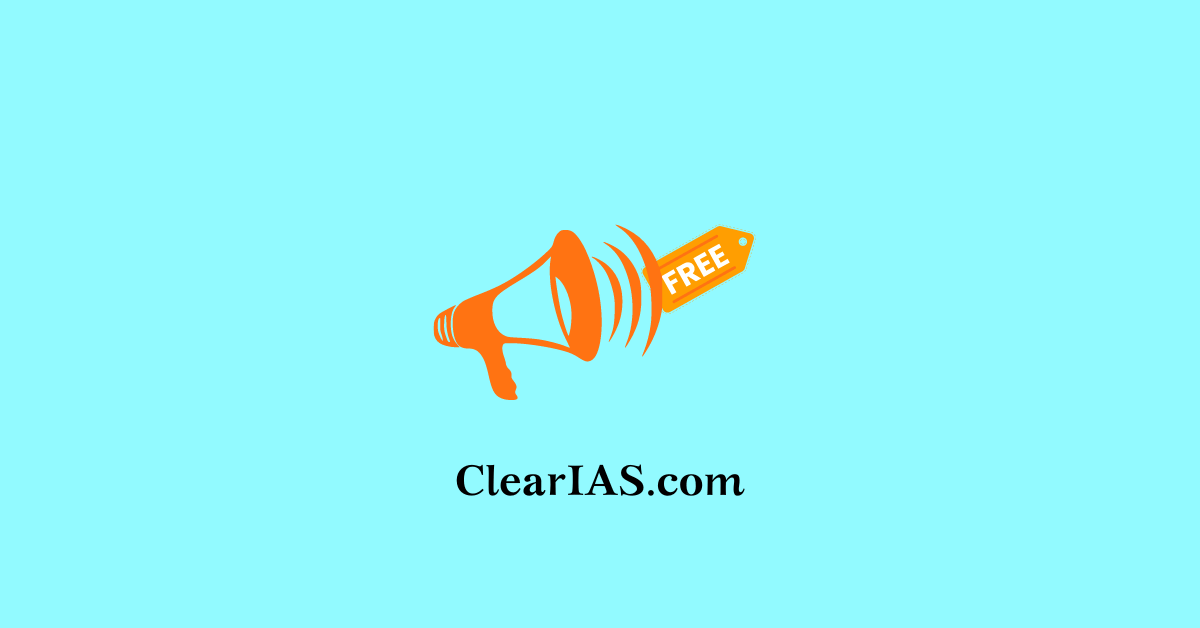 Freebies culture potentially undermines the credit culture, distorts the state's balance, etc. Want to know more about freebies culture? Read the article.
The Supreme Court in its recent statement said that freebies are extended using taxpayer money and may push the State towards "imminent bankruptcy."
News
A plea in the Supreme Court claimed that the arbitrary promises of irrational freebies by the political parties are for wrongful gain by the parties and to lure the voters and is creating an undue influence on voters.
The Supreme Court stated that it is necessary to distinguish between what might be referred to as freebies and what should be considered welfare measures.
On the statement that freebies are unproductive expenditure, Supreme Court remarked "Whether the state should frame a scheme which directly gives benefit to raise the living standards or indirectly by increasing the means of livelihood, is for the state to decide".
Freebies- Explanation
Provision of a series of promises done by political parties by providing free electricity, free public transport, free water, and waiver of pending bills and loans are often regarded as freebies.
As per the report, expenditure on freebies ranges between 0.1 to 2.7 percent of Gross State Domestic Product (GSDP) for different states that are potentially indebted states to a greater extent.
"Except for subsidies given to promote food production, direct benefits for employability, educational attainments, free medical care for the poor, sports, cultural activities, free food for those who are destitute and affirmative action for weaker sections including women, everything else is a freebie and should be so recognized".

-OP RAWAT, Former Chief Election Commissioner
Merit Goods vs Non-Merit Goods
Economists make a distinction between merit goods and non-merit goods. Merit goods are those that have positive externalities instead of private benefit motives.
Merit goods such as education, health care, and subsidies to curb poverty have a positive impact on society as well as on the economy.
But what is merit and non-merit goods are not always readily discriminable.
Why Freebies are Needed?
The necessity of one group of society can be a luxury for others. Distribution of Cycles, Sewing Machines, Laptop, etc can serve as a purposeful growth if targeted and delivered to the right section of the society.
For growth purposes: government runs schemes like Public Distribution System (PDS), Mid-day meals, employment guarantee schemes, health, and education-related subsidies, subsidies to farmers to an extent, etc facilitate growth.
Freebies are not all about pre-election promises, they include a variety of services that the government offers to fulfill its constitutional obligations (Directive Principles of State Policy) towards citizens, such as the Public Distribution System (PDS), National Food Security Mission, Free Covid Vaccine, and the Mahatma Gandhi National Rural Employment Guarantee Act, etc.
As a large share of the population is suffering from poverty, such freebies are essential for their upliftment.
Drawback of Freebies
Create economic instabilities: It has the potential to hamper robust financial health. It forces states to divert resources from welfare schemes to politically motivated agendas.
The irrational freebies are against the free and fair election and in the long run, will hamper democracy by ending disturbing the level playing field.
The culture of freebies will automatically lead to irresponsibility toward natural resources and overuse of resources and it will cause greater damage to the environment. Such as Free Power, Free water, etc.
Subsidies and freebies increase the fiscal deficit and put pressure on government revenue, that furthermore increases the deficit.
Freebies badly influence the decision-making power of the voters.
Giving away loan waivers as freebies could have unintended repercussions, such as ruining the entire credit culture and obscuring the fundamental question of why a substantial portion of the farming community is continuously falling into debt traps.
Economic turmoil in Sri Lanka is an example of the repercussions of freebie politics.
Way Forward
The lawmakers have a better understanding of how their investment will flourish in the future. Instead of a politically motivated will, a welfare approach is needed at this hour.
The economic impact must be kept in mind how it impacts the economic health of the state and must consider how it is going to enhance the life of the beneficiary.
It is important to distinguish between welfare and freebies by the states, as said by the Supreme Court. Also, to make sure that there is no leakage in delivery and that it directly benefits the target audience.
Voters in a democracy have the power to stop or permit the march of freebies. It's important to have a consensus on how to control the irrational freebies while also ensuring that the fallacious promises don't influence voters.
The Model Code of Conduct for Guidance of Political Parties and Candidates would be rigorously enforced by the Election Commission of India to control election manifestos and prohibit the manipulation of informed voter behavior.
Which states spend the most on subsidies/Freebies?
According to the Reserve Bank of India, over the last three years, Jharkhand, Kerala, Odisha, Telangana, and Uttar Pradesh are the top five states that show the largest rise in subsidies.
The provision of free electricity, water, public transportation, waivers of past-due utility bills, and farm loan waivers, according to the RBI, can be considered freebies even though the term is not clearly defined.
It is considered so because they "potentially undermine credit culture, distort prices through cross-subsidization eroding incentives for private investment, and disincentivize work at the current wage rate leading to a drop in labor force participation.
Conclusion
The matter is all about productive versus non-productive expenditure. It is important to invest in job creation instead of blowing up the scarce fund on freebies.
How to spend on freebies relative to productive expenditure is also a question of growth versus equity. It is the question that can be answered ultimately by the electorate. They will do so by voting for the power parties that they think have got the balance right. It is important to rely on democratic accountability to address the issue of freebies.
Article Written By: Priti Raj