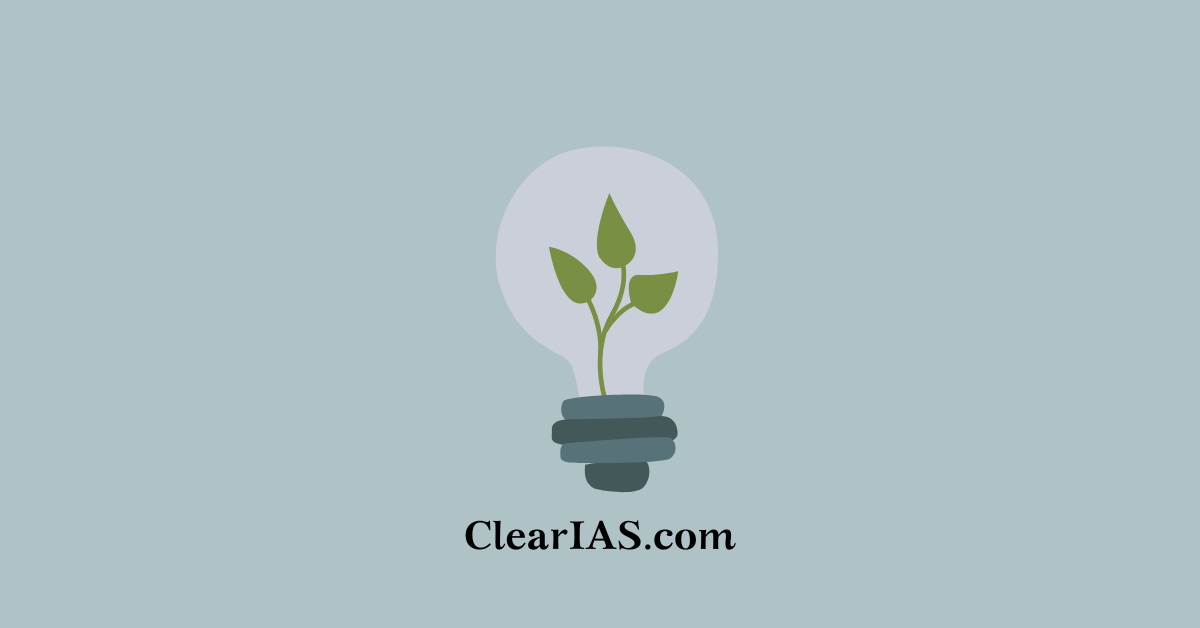 What are the key recommendations of the task force on the Future Ready Transmission Technology? What is the need and what are the challenges associated with them? Read further to know more.
In September 2021, under the chairmanship of POWERGRID, a task force was established by the Ministry of Power with the objective of proposing methods for the modernization of the Transmission Sector and preparing it for a smarter and more advanced future.
The Ministry of Power's recent acceptance of the recommendations made by the task force on Future-Ready Transmission Technology highlights the need for India to modernize its transmission sector.
Future-ready transmission technology is essential to meet the growing energy demands, integrate renewable energy sources, improve grid stability, enhance energy efficiency, and meet sustainability goals.
Key Recommendations of the Task Force
The task force recommended a range of technological and digital solutions for modernizing the transmission system in India. These recommendations can be broadly classified into four categories:
Modernization of the existing transmission system
Use of advanced technology in construction and supervision, operations, and management
A smart and future-ready transmission technology
Upskilling of the workforce
The task force recommended the use of Centralized Remote Monitoring, Operation of Substations including SCADA (supervisory control and data acquisition), Flexible AC Transmission devices (FACTs), Cyber Security, Drones and Robots in the construction/inspection of transmission assets, and other digital solutions.
The task force also recommended benchmarks for transmission network availability and voltage control based on the performance of global transmission utilities.
Need for a Future-Ready Transmission Technology
As India's population grows and its economy expands, there is a greater demand for energy. To meet this demand, a transmission system that is future-ready is required. Such a system would enable the transmission of power from new power generation sources to the distribution network.
India has set an ambitious target of achieving 500 GW of Renewable Energy capacity by 2030. A future-ready transmission system can help achieve this goal by ensuring the efficient integration of large-scale renewable energy into the grid. This would require efficient transmission and distribution of power.
Enhancing grid resilience is another key feature of a future-ready transmission system. This can be achieved by providing backup power during emergencies, ensuring the availability of power during natural disasters, and preventing blackouts.
Improving grid stability is another significant benefit of a future-ready transmission system. Integration of advanced technologies such as smart grids, energy storage systems, and demand response systems can help improve grid stability.
Increasing efficiency is yet another advantage of a modern transmission system. Currently, transmission losses account for around 22% of the total power generated in India. By reducing transmission losses, the country can save a significant amount of energy and reduce greenhouse gas emissions.
A modern transmission grid is essential to achieving the government's vision of providing 24×7 reliable and affordable power to the people while also meeting sustainability goals. By enabling the integration of renewable energy, reducing greenhouse gas emissions, and improving energy efficiency, modern transmission systems can play a significant role in achieving these goals.
Challenges to the Transmission System in India
There are various challenges faced by the transmission system/ technologies in India that hinder the growth of the country's power sector.
The primary source of energy in India is derived from fossil fuels, which account for about 80% of the country's total generation. Unfortunately, the majority of the plants using these fuels are old and inefficient, making them less reliable and more prone to breakdowns. This situation not only hinders the development of the power sector but also has negative implications for the environment.
Another challenge that the transmission system in India faces is the higher cost of fuel. The extraction of coal from state-run Coal India has stagnated due to environmental clearances and land acquisition troubles.
Moreover, little investment in advanced technologies has resulted in the majority of the power companies having to rely on overseas coal mines and more expensive imports, despite having abundant coal reserves in the country.
In addition to the above challenges, power distribution companies (discoms) in India are facing losses. The tariffs for electricity have remained stagnant for years, and subsidies in the agriculture sector have increased the burden on discoms. High aggregate technical and commercial (AT&C) losses, which refer to the losses due to theft and inefficiency, have forced discoms into losses as high as 40% in some states, while the country-wide average is 27%.
The potential of the Transmission Sector in India
India has a huge potential in the transmission technology sector, given that it is the third-largest producer and consumer of electricity in the world with an installed power capacity of 408.71 GW as of 31st October 2022. Of this, 165.94 GW is from renewable sources (including hydro), representing 40.6% of the overall installed power capacity.
To support its target of generating 40 GW of power through solar rooftop projects by 2022, the Government of India is preparing a 'rent a roof' policy. It plans to set up 21 new nuclear power reactors with a total installed capacity of 15,700 MW by 2031.
The Central Electricity Authority (CEA) estimates that India's power requirement will grow to reach 817 GW by 2030. CEA also expects the share of renewable energy generation to increase from 18% to 44% by 2029-30, while the share of thermal energy is expected to reduce from 78% to 52%.
Therefore, investing in modern transmission systems can help India achieve its sustainable energy goals and meet the growing energy demands of the country.
Way Forward
As the demand for electricity in India is expected to grow significantly in the coming years, it is imperative to invest in modern transmission technologies that can support the sustainable energy goals of the country. By doing so, India can meet its growing energy needs while transitioning towards cleaner and more environmentally friendly energy sources.
The current decade (2020-2029) is likely to bring about a transformation in the Indian electricity sector, not just in terms of demand growth but also in the energy mix and market operations. India's goal is to ensure reliable access to electricity for all while reducing its reliance on fossil fuels and promoting the use of renewable energy.
Conclusion
In summary, the challenges facing the transmission system in India include the reliance on fossil fuels, higher fuel costs, and losses faced by electricity distributors. However, a modern transmission system can help meet the growing demand for energy, integrate renewable energy, improve grid stability and efficiency, enhance resilience, and meet sustainable goals.
The task force set up by the Ministry of Power is focused on modernizing the transmission sector and making it future-ready. With strong demand fundamentals, policy support, and government focus on infrastructure, future investments in the transmission sector in India are expected to be beneficial.
Article Written By: Priti Raj