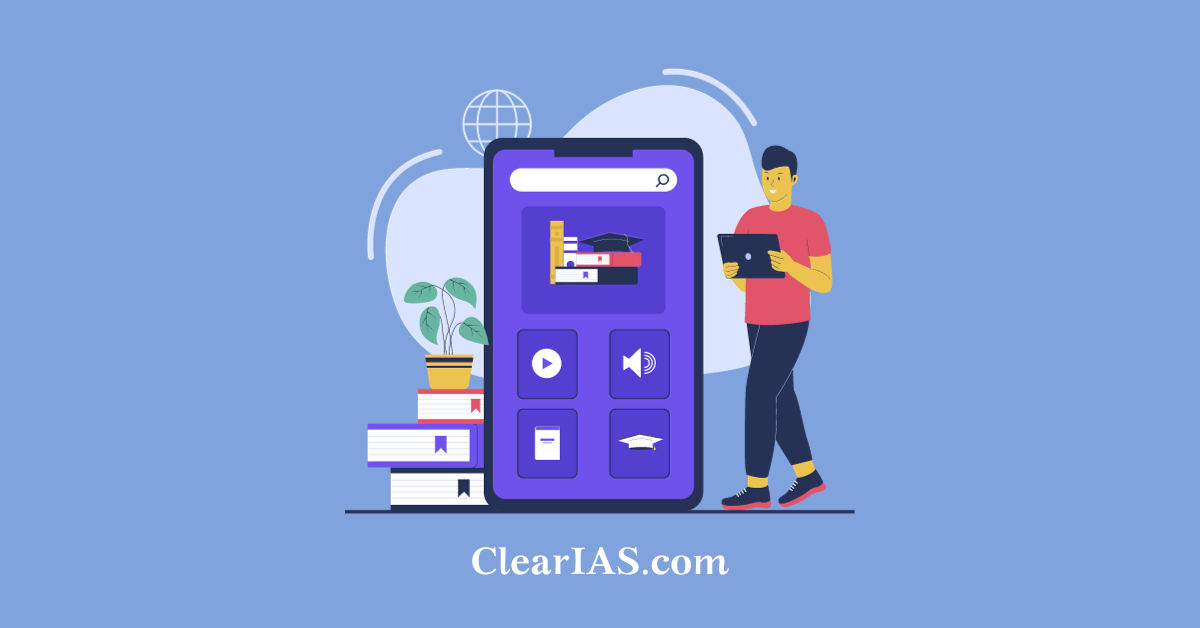 Have you ever come across a new mobile app called GovernEye?
GovernEye can be called a Democracy App. This app connects ordinary citizens with politicians, journalists, and social activists – to have meaningful discussions.
It facilitates the sharing of ideas, issues, and updates related to politics, governance, and social issues. You can download the GovernEye app from the below links.
MPs, MLAs, and Group A Civil Servants Share Their Views on Development on GovernEye App!
[click_to_tweet tweet=" GovernEye can add a whole new dimension to your study plan – the development views shared by MPs, MLAs, and Civil Servants can add a lot of value." quote=" GovernEye can add a whole new dimension to your study plan – the development views shared by MPs, MLAs, and Civil Servants can add a lot of value."]
The GovernEye platform (app) counts over 50 sitting Members of Parliament, several other MLAs and politicians, various Group A civil servants and tens of thousands of citizens across the country as its users. They all share their views on recent developments.
Elected representatives also give updates on what they have been working on in their constituency.
GovernEye helps citizens, bureaucrats and politicians to connect with each other and to stay updated on the latest developments of importance.
5 Reasons Why We Consider GovernEye as an Amazing App for Civil Services Aspirants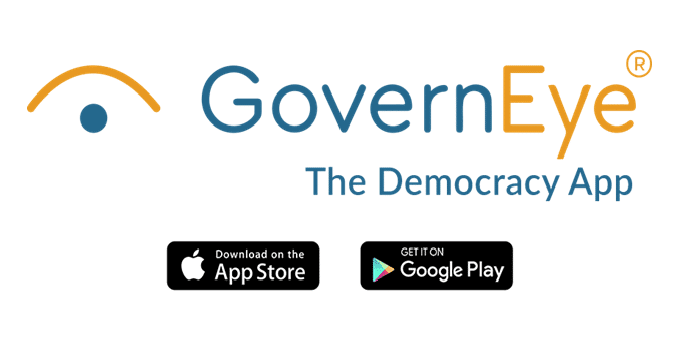 GovernEye – as a mobile app is great for citizens but it is amazing for IAS/IPS aspirants.
1. You can stay updated with the latest Current Affairs – in an interesting way!
Current Affairs makes up a major portion of civil services examinations (both Prelims and Mains, and even interviews) but many students struggle to retain the multitude of news and developments that take place every single day.
Some of you even face problems in ascertaining what might be a development of importance and what might be the larger context to a certain piece of news.
[click_to_tweet tweet="GovernEye is a social networking platform (similar to Facebook or Twitter), but it concentrates more on the governance and social issues (and not celebrities, gossips, sports, films etc)." quote="GovernEye is a social networking platform (just like Facebook or Twitter), but it concentrates more on the governance and social issues (and not celebrities, gossips, sports, films etc). "]
GovernEye will take you closer to actual policy-makers and influencers.
2. Will help you build confidence and balanced outlook!
Not only you get to learn different perspectives about so many issues, but you also get to participate in those discussions with distinguished citizens. The comments you receive give you the confidence to analyze issues more independently and build a balanced outlook towards every issue – two highly desirable traits for all future civil servants
3. Better memory and retention!
People who actively participate in discussions on the app have found that they are able to retain those news developments better. They are able to analyze the issue independently and connect it to other related issues and developments.
The meaningful discussions enable them to construct a mental map of various issues in their minds which increases the recall value of any news development while answering questions in the examination hall.
4. The Audio/Video Feature can help you in your UPSC Interview!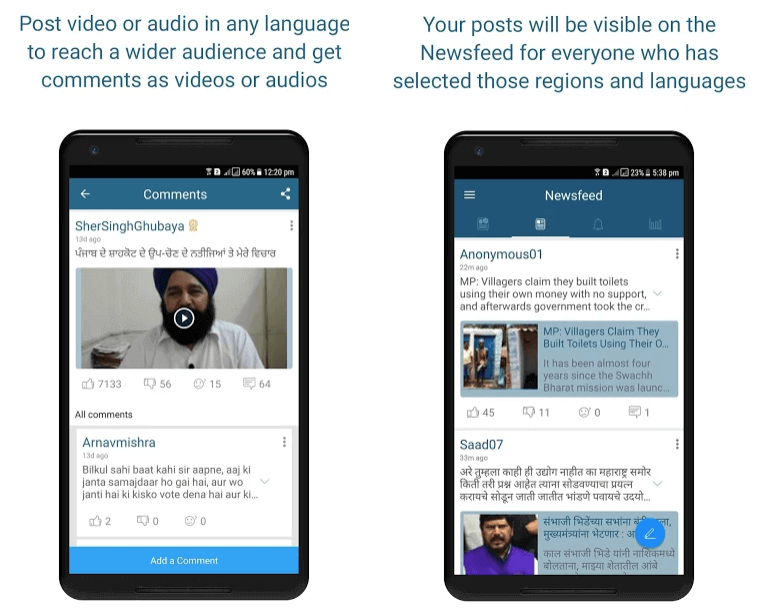 A lot of people from across India are not comfortable in articulating their thoughts in written English or Hindi or in a structured manner. The app is designed to allow such people to leave audio/video posts/comments in any of the languages recognized by Schedule VIII.
This feature allowing literally everyone to have a voice in the socio-political discourse of our country.
It has been found that when students receive encouraging comments on their audio/video posts, their confidence level increases. That will, in turn, help aspirants to face UPSC interview more effectively. This practice will help aspirants to arrange their thoughts in a logical structure while speaking.
There can be a significant improvement in speech quality, articulation, structuring etc – if you turn out to be a regular user.
5. There won't be distractions as you see on Facebook or Twitter!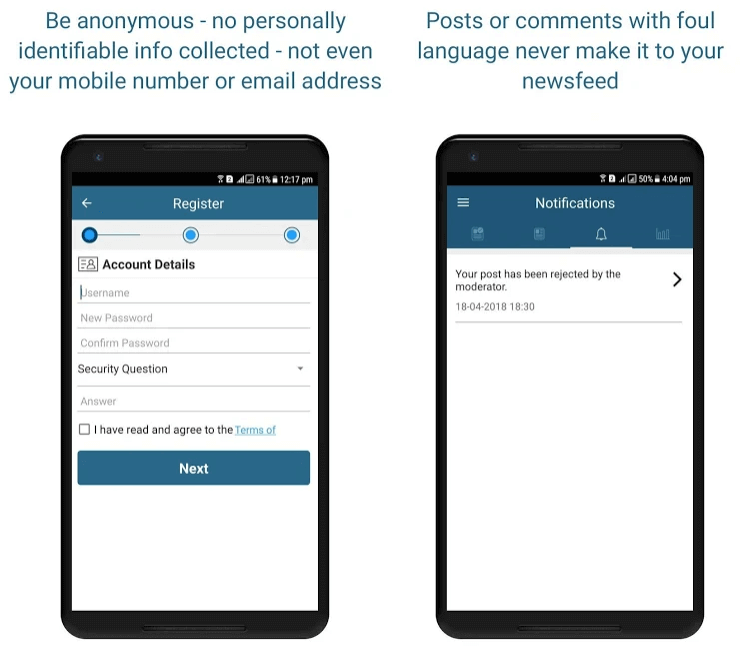 When we checked GovernEye for the first time, we felt it very similar to Facebook – but with less chaos.
However, sharing your ideas on platforms like Facebook or Twitter sometimes invites a ton of hatred and ridicule by those who want to question your views or disagree with them. Facebook and Twitter do not have strict control on foul language and bullying. On GovernEye there are no personal attacks in that sense.
The emphasis here is – to have a meaningful discussion on issues around you and develop a composed and balanced opinion!
The app is free, it doesn't need your email or mobile number for signup!
You can download the app for free. Registration is also provided for free.
You can register without giving any personally identifiable info like name, email, or mobile number – and it will ensure complete anonymity by default.
How should you make the most out of GovernEye App – Our recommendations:
Observe the discussions for a few days before you start posting since they have very strict guidelines about the content. Advisable to read the guidelines before posting anything.
Download audio and video content for offline viewing – ensures slow network connections do not hamper information sharing.
Bookmark any post to save certain discussions you found informative for future reference
GovernEye App Review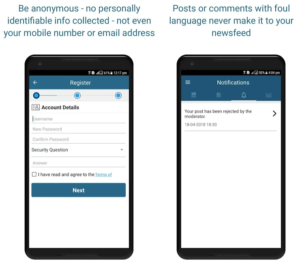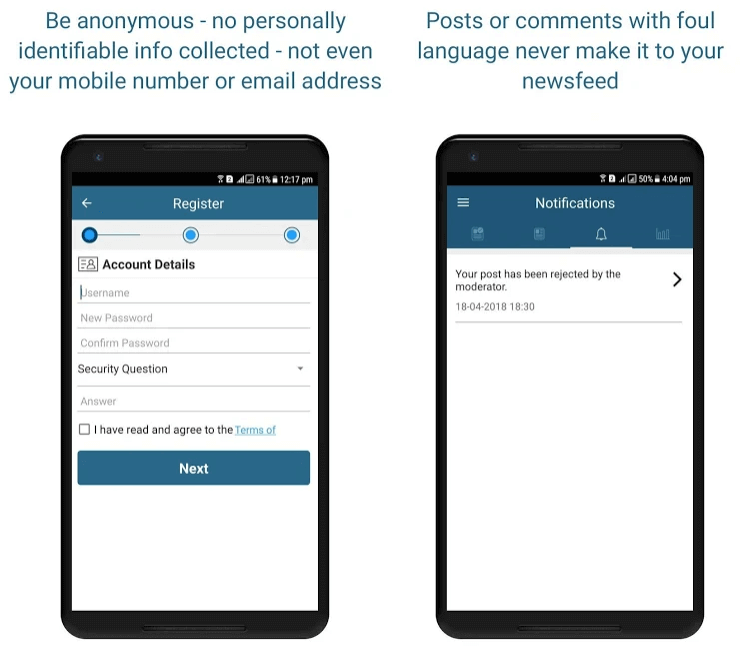 Product Name: GovernEye
Product Description: GovernEye is a digital product (Mobile App).
User Interface

User Experience

Content

Features

Privacy Protection

Civility in Discussions
Summary
There are many apps and websites which aid civil service aspirants. ClearIAS always look for new and innovative tools to help students go beyond the ordinary. An app like GovernEye has the potential not only to help IAS aspirants in their preparation but also aid them in emerging as good officers. Everyone who is interested in participating in the sacred dialogue of nation-building should download and try the app.