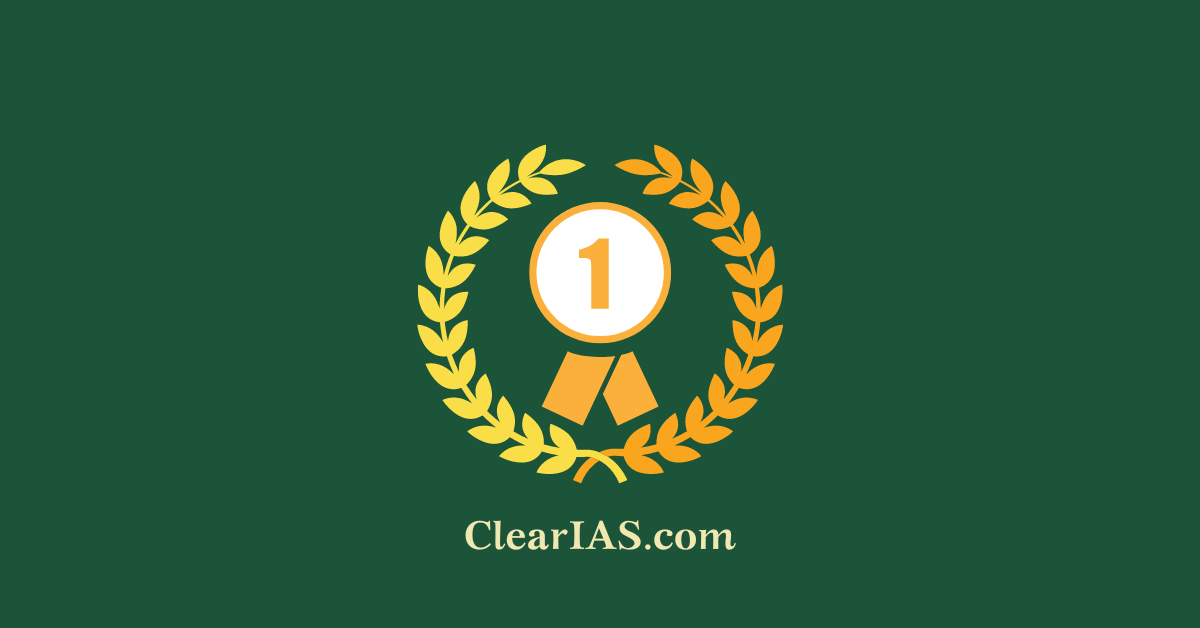 Are you also thinking about how to clear the UPSC CSE in the first attempt? UPSC Civil Services Exam requires some basic discipline that is fundamental in nature. 
Clearing the UPSC IAS exam in the first attempt may seem like a difficult task, indeed achievable.
The Union Public Service Commission (UPSC) conducts the Civil Services Examination, which is widely considered one of the toughest competitive exams in India.
But with proper planning, dedication, and hard work, one can achieve success even on the first attempt.
Always Remember:
"It always seems impossible until it's done." – Nelson Mandela 
How to Clear UPSC CSE in the first attempt?
Every year, we learn about a number of aspirants who have achieved success in their first attempt. It clearly means that it is achievable with the right approach, discipline, right guidance, and persistence. In order to clear the UPSC CSE in their first attempt it is important to keep a few fundamental points in mind.
Importance of Discipline
Discipline is the key to success in any competition, and clearing the UPSC CSE is no exception. Develop a disciplined study routine and stick to it rigorously.
Set specific study hours and create a conducive study environment free from distractions. Stay committed to your preparation plan, complete your daily tasks, and avoid procrastination.
Discipline will help you stay focused and consistent throughout the exam journey.
Adopting the Right Approach
Having a well-defined approach to the UPSC CSE is important as well as gathering a better understanding of the exam pattern and syllabus of the exam.
Create a strategic study plan accordingly and make sure the approach is working for them. It is very common for candidates to try to imitate a topper's schedule or approach but what worked for them will necessarily work for every person.
Always develop an approach by keeping their own positive and negative in mind.
Focus on conceptual understanding rather than memorizing it. Analyze previous years' question papers thoroughly as it will provide you with a better insight into UPSC question types.
It is not the strongest of the species that survives, nor the most intelligent, but the one most responsive to change. – Charles Darwin
Try to Inculcate Basic Qualities for Success
Certain qualities are important for success in any exam. Develop these qualities to increase your chances of clearing the exam in your first attempt:
Perseverance: The UPSC CSE demands long-term dedication. Stay committed and persevere through challenges and setbacks.
Self-Motivation: Stay motivated throughout your preparation. Set realistic goals, celebrate milestones, and remind yourself of the rewards that await you upon success.
Curiosity and Learning Attitude: Develop a curious mindset and a hunger for knowledge. Be open to learning new things and exploring diverse perspectives.
Critical Thinking: Develop the ability to analyze information critically, make reasoned judgments, and express your opinions effectively.
Time Management: Efficiently manage your time by prioritizing tasks, setting deadlines, and avoiding time-wasting activities.
Study Material and Resources
Selecting the right study material is very important for effective preparation.
Refer to standard textbooks, reference books, and UPSC-specific study materials.
Make use of online resources, such as e-books, websites, etc, for additional reference and practice.
Regularly follow standard newspapers, magazines, and online portals for current affairs.
Enhance General Knowledge and Current Affairs
General knowledge plays a significant role in the UPSC exam. Stay updated with current affairs by reading newspapers, watching news channels, and referring to reliable online sources.
Maintain a separate notebook for current affairs topics, and revise them regularly. Practice solving previous years' question papers to improve your knowledge and understanding of various subjects.
Develop Answer Writing Skills
There is no such preparation strategy called prelims preparation and mains preparation. Candidates preparing for the exam should keep in mind that both preparations go simultaneously.
One other important part of the UPSC CSE preparation is answer writing. It is a critical aspect of the UPSC Mains examination.
Practice writing clear, concise, and well-structured answers. Focus on presenting your thoughts logically and cover all the aspects like political, social, economic, etc of any event.
Candidates can also get help from answer writing programs or enroll in online coaching programs to improve their writing skills.
To help aspirants in becoming the master in answer writing, ClearIAS has started the mains answer writing program.
Mock Tests and Revision
Regularly attempt UPSC mock tests and solve previous years' question papers to assess your preparation level. Analyze your performance, identify areas of improvement, and work on them.
Time management is important during the exam, so practice solving questions within the stipulated time frame. Additionally, revise the entire syllabus thoroughly, emphasizing weak areas and important topics.
Create a revision schedule that allows you to revisit previously studied material regularly. This will reinforce your understanding and help you retain information effectively.
Stay Focused and Positive
The journey of preparing for the UPSC Civil Services Examination can be mentally and emotionally challenging. Stay focused, motivated, and maintain a positive mindset throughout the process.
Surround yourself with supportive friends, family, or fellow aspirants who understand the demands of the exam. Take breaks, indulge in recreational activities, and practice self-care to avoid burnout.
Remember that setbacks and failures are a part of the journey, but with determination and a positive attitude, you can overcome them and continue on your path to success.
Remember that:
Our greatest weakness lies in giving up. The most certain way to succeed is always to try just one more time. – Thomas A. Edison
Seek Guidance and Mentorship
The books and information are like an ocean, but clearing the UPSC exam needs a straightforward strategy that is provided in the syllabus. Seeking guidance and mentorship can provide valuable insights and help you stay on track.
Join reputable coaching institutes or online platforms that offer guidance specifically for the UPSC CSE exam. Join study groups or platforms where you can discuss and clarify doubts. Having a mentor or a study support system can provide you with the necessary guidance and motivation to succeed in your preparation.
The Importance of Physical and Mental Well-being
Taking care of your physical and mental health is crucial during the UPSC IAS exam preparation. Get an adequate amount of sleep to ensure proper rest and rejuvenation.
Maintain a healthy diet and engage in regular exercise or physical activities to keep your body fit and energized. Practice stress-management techniques like meditation, yoga, or deep breathing exercises to keep your mind calm and focused.
Remember, a healthy body and mind contribute to better concentration and overall performance.
Article Written By: Priti Raj