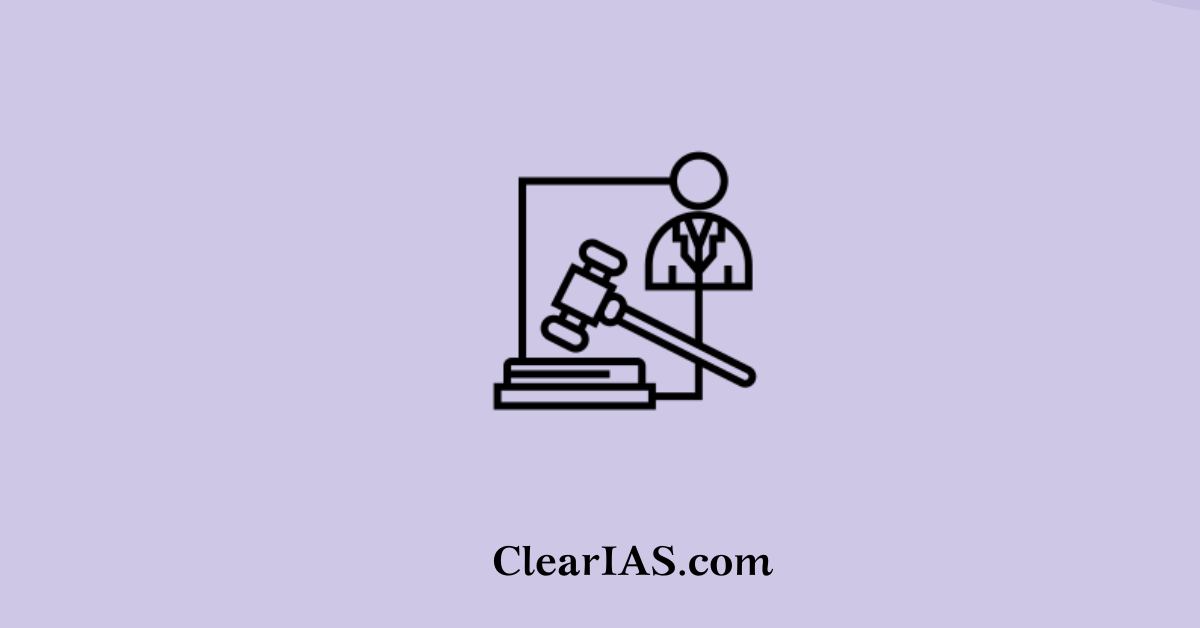 In an effort to codify the numerous labour laws in the nation, the Parliament recently passed three labour codes on industrial relations, social security, occupational safety, health, and working conditions, along with the wage code passed in 2019. The four Codes are part of the government's labour law reforms agenda. Read more about the 4 labour codes.
The new labour codes are aimed at facilitating ease of doing business in the country and seek to replace 29 cumbersome laws.
The objective is to encompass over 500 million organized and unorganized sector workers—90% of the workforce which has been outside labour laws.
The idea is to ensure that they receive wage security, social security and health security, gender equality in terms of remuneration, a minimum floor wage, and make the lives of inter-state migrant workers easier.
Details of Acts which are being subsumed by the four labour codes
Labour Code

Acts subsumed 

Code on Wages, 2019

Payment of Wages Act, 1936;

Minimum Wages Act, 1948; 

Payment of Bonus Act, 1965; and 

Equal Remuneration Act, 1976

Occupational Safety, Health and Working Conditions Code, 2020

Factories Act, 1948; 

Mines Act, 1952; 

Dock Workers (Safety, Health and Welfare) Act, 1986; 

Building and Other Construction Workers (Regulation of Employment and Conditions of Service) Act, 1996; 

Plantations Labour Act, 1951; 

Contract Labour (Regulation and Abolition) Act, 1970; 

Inter-State Migrant Workmen (Regulation of Employment and Conditions of Service) Act, 1979; 

Working Journalist and other Newspaper Employees (Conditions of Service and Miscellaneous Provision) Act, 1955; 

Working Journalist (Fixation of Rates of Wages) Act, 1958; 

Motor Transport Workers Act, 1961; 

Sales Promotion Employees (Condition of Service) Act, 1976; 

Beedi and Cigar Workers (Conditions of Employment) Act, 1966; and 

Cine-Workers and Cinema Theatre Workers (Regulation of Employment) Act, 1981

Industrial Relations Code, 2020

Trade Unions Act, 1926; 

Industrial Employment (Standing Orders) Act, 1946, and 

Industrial Disputes Act, 1947

Code on Social Security, 2020

Employees' Provident Funds and Miscellaneous Provisions Act, 1952; 

Employees' State Insurance Act, 1948; 

Employees' Compensation Act, 1923; 

Employment Exchanges (Compulsory Notification of Vacancies) Act, 1959; 

Maternity Benefit Act, 1961; 

Payment of Gratuity Act, 1972; 

Cine-workers Welfare Fund Act, 1981; 

Building and Other Construction Worker's Welfare Cess Act, 1996; and 

Unorganised Workers Social Security Act, 2008
 1. Code on Wages, 2019:
The Code on Wages applies to all establishments and to all employees in both organised and unorganised sectors.

This labour code envisages uniform applicability of the provisions of timely payment of wages and minimum wages to all employees and bonus payments in all employments where any industry, business, trade or manufacture is carried out.

It introduces the concept of a floor wage, which is to be determined by the Centre after taking into account the minimum living standards of workers which may be different for different geographical areas.

The state government can, under no circumstance, fix a minimum wage rate lower than the floor rate determined by the Centre.

The minimum wages decided by the central or state governments should be above the floor wages. In case the existing minimum wages are higher than the floor wages, the central or state governments cannot reduce the minimum wages.

While fixing the minimum wages, the government should take into account the difficulty level of the work, and the workers' skill levels also.

The Code prohibits gender discrimination in wages and recruitment of people for the same work or work of similar nature. Work of a similar nature is defined as work for which the skill, effort, experience, and responsibility required are the same. 

Wages include salary, allowance or any other monetary component. It does not include bonuses and travelling allowances.

The number of working hours will be fixed by the central or state governments. In the case of overtime work, the worker is entitled to overtime compensation which should be at least twice the standard wages.

The employer can fix the wage period as either daily, weekly, fortnightly, or monthly.

Advisory boards will be constituted which will advise the governments on minimum wage fixing and increasing the employment opportunities for women.

The Code specifies penalties for offences committed by an employer for Contravention of any provision of the Code, Paying less than the minimum wage and the maximum punishment is three-month imprisonment along with a fine of Rs. 1 lakh.
2. Code on Industrial Relations, 2020:
This labour code amalgamates three existing laws and expands the definition of worker to include persons employed in a skilled or unskilled, manual, technical, operational and clerical capacity.

Besides, persons employed in a supervisory capacity and earning less than Rs. 18,000 per month have been brought under the definition.

The code introduces a new provision for fixed-term employment, giving employers the flexibility to engage a worker on the basis of a written contract. Fixed-term employees will get the same benefits as permanent employees.

The minimum number of workers employed for an establishment to have standing orders has been raised to 300. With the increased threshold, it becomes more flexible and easier to hire and fire thus leading to increased employment according to the government.

The new industrial relation code would also improve the ease of doing business by allowing firms with up to 300 workers to go ahead with lay-offs, retrenchment and closure without government permission.

The new Code also proposes the setting up of a re-skilling fund for training retrenched workers with a contribution from the employer, of an amount equal to 15 days last drawn by the worker.

Efforts made by the Government to quickly resolve disputes of the workers include a Compulsory facility for the Helpline for the redressal of problems of migrant workers. Making a national database of migrant workers. Provision for the accumulation of one day of leave for every 20 days worked when work has been done for 180 days instead of 240 days.

Equality for women in every sphere: Women have to be permitted to work in every sector at night, but it has to be ensured that provision for their security is made by the employer and consent of women is taken before they work at night.

In the event of the death of a worker or injury to a worker due to an accident at his workplace, at least 50 % share of the penalty would be given. This amount would be in addition to the Employee's Compensation.

The provision of a "Social Security Fund" for 40 Crore unorganized workers along with GIG and platform workers will help Universal Social Security coverage.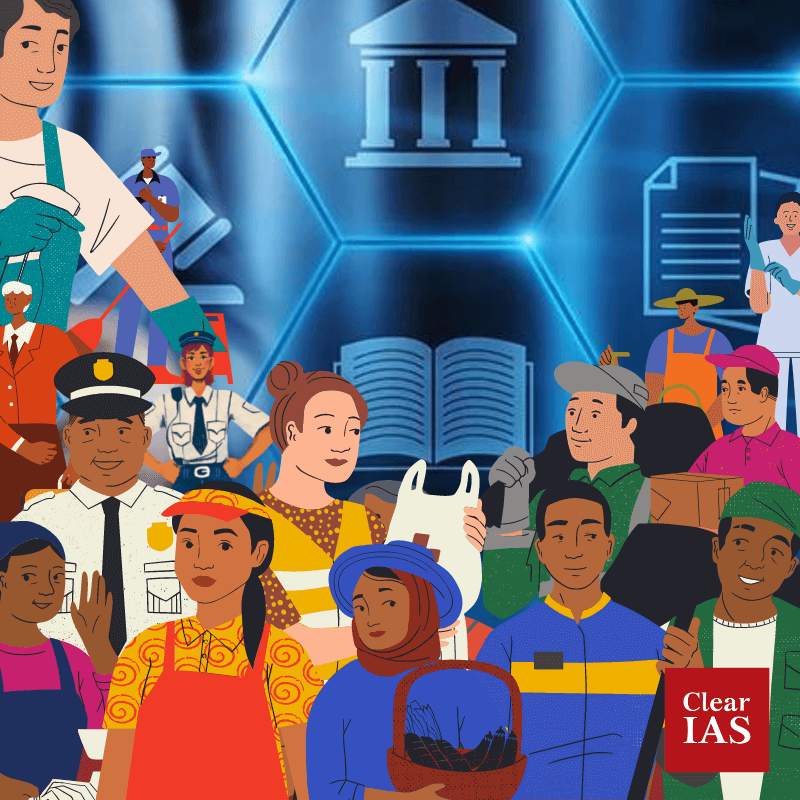 3. Code on Social Security, 2020:
The definition of employees has been widened to include inter-state migrant workers, construction workers, film industry workers and platform workers/ gig workers.

It subsumes nine laws and empowers the Centre to notify various social security schemes like the EPF, EPS and ESI for the benefit of workers in all sectors.

The facility of ESIC would now be provided in all 740 districts. At present, this facility is being given in 566 districts only.

It also empowers the Centre to frame any other schemes for the self-employed, unorganised workers, gig workers and platform workers and the members of their families.

EPFO's coverage would be applicable to all establishments having 20 workers. At present, it was applicable only to establishments included in the Schedule.

Firms employing more than 20 workers have to mandatorily report vacancies online under this code.

The Code has a provision for the creation of a social security fund for workers in the unorganized sector.

The Code proposes the establishment of a National Social Security Board for recommending to the central government the formulation of schemes for the various sections of unorganised, gig and platform workers.

Provision for Gratuity has been made for Fixed Term employees and there would not be any condition for a minimum service period for this.

The gratuity period for working journalists has been reduced from 5 years to 3 years.

With the aim of making a national database for unorganised sector workers, registration of all these workers would be done on an online portal and this registration would be done on the basis of Self Certification through a simple procedure.
4. Code on Occupational Safety, Health and Working Conditions, 2020:
It amalgamates 13 existing labour laws into the labour code and applies to factories (as the code expands the definition) having at least 20 workers if the manufacturing process is being carried on with the aid of power and 40 if the manufacturing process is being done without power.

Under this code, employers are required to ensure that the workplace is free from hazards which cause injury or occupational disease to the employees and provide free annual health examinations or tests, free of cost to certain classes of employees.

The Code defines an inter-state migrant worker as someone who has come on his/her own from one state and received employment in another state and earns up to Rs.18000 per month.

Portability benefits for inter-state migrant workers: They can avail of benefits in the destination state as regards ration and benefits of building and other construction worker cess.

The Code also proposes a Journey Allowance – this is a lump sum fare amount to be paid by the employer for the journey of the worker from his/her native state to the place of employment.

To encourage formalisation in employment, A legal right for getting an Appointment Letter given to workers for the first time is covered.

Cine Workers have been designated as Audio Visual workers so that more and more workers get covered under the OSH code. Earlier, this security was being given to artists working in films only.

The Code removes the manpower limit on hazardous working conditions and makes the application of the Code obligatory for contractors recruiting 50 or more workers (earlier it was 20).

The Code fixes the daily work hour limit to a maximum of eight hours.

The Code empowers women to be employed in all kinds of establishments and at night (between 7 PM and 6 AM) subject to their consent and safety.
Conclusion:
While industries are entitled to make a reasonable profit on investment, workers are equally entitled to reasonable wages and good and safe working conditions. 

It is an uphill task to enact and codify rules that satisfy both parties and the mid path, taking care of the interest of both should be the goal of any labour legislation. To that end, the four labour codes have been rightly grouped together.

While the labour codes could be called "historic" because they come after nearly a century, the exuberance of the Union govt terming them as "landmark" and "game-changer" is an exaggeration. 

The laws have adapted to the prevailing industrial and economic activity, but there is a long way to go to achieve a fine balance in the interest of workers and the industry.

The government needs to work more to recognise that focusing on economic growth without redistribution of wealth leads to jobless growth and socially unaccountable prosperity.

Every law has to aim to maintain the best possible balance between competing interests and should try to give as much comfort to the weaker of the two sides, as much possible in the larger interest of our nation.

Ultimately these laws will be as good as their implementation, mere letters of law have no meaning.

The government has to ensure that they are implemented with honesty and integrity, then only the country will be able to achieve the desired goal of speeding up economic growth and unleashing the untapped potential of thousands and thousands of our industries, businesses and entrepreneurs to take the nation to new heights
Article written by Aseem Muhammed