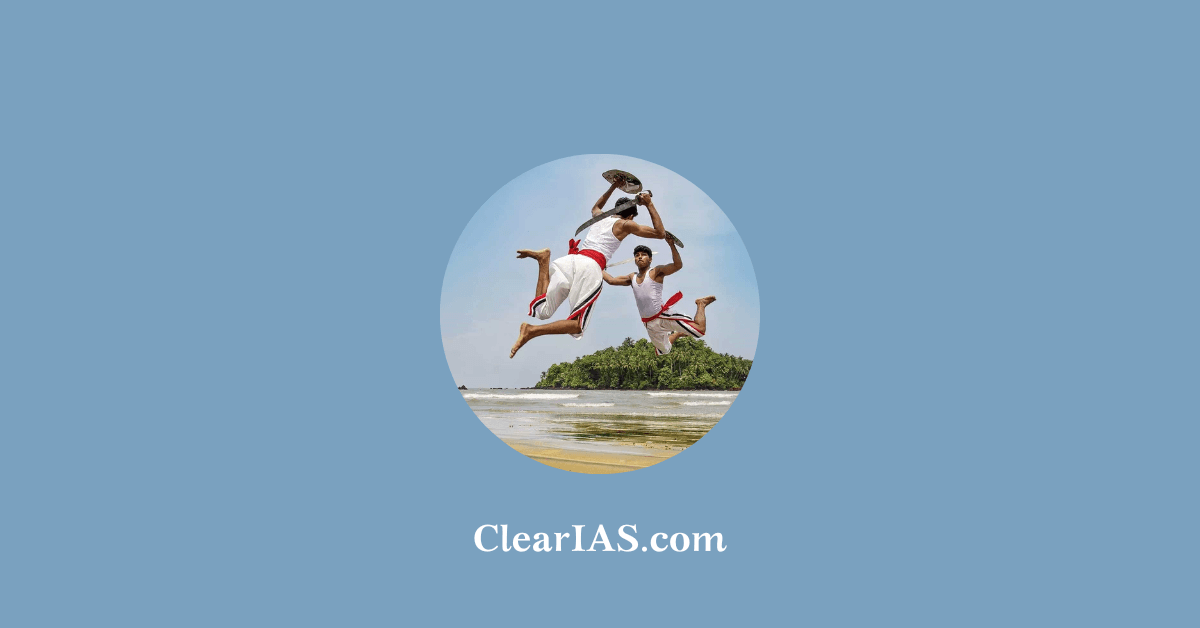 India is a country rich in culture and ethnic variety and is known for its many martial arts, which stretch back to ancient times. Do martial arts have a history? What are the various forms of Martial arts in India? Read here to know more about Indian martial arts.
In the twenty-first century, children and youths have become used to modern gadgets and equipment such as video games and play stations. The current generation is unaware of the rich heritage and culture that Indians have on martial arts and how it can improve their psychological and physical well-being.
Let's travel back to the history of martial arts in India
History of Martial Arts
Martial arts are mentioned in the Dhanurveda, a portion of the Vedas that dates from 1700 BCE to 1100 BCE. Dhanurveda, the "science of archery" in Puranic literature, is derived from the words for bow (dhanushya) and knowledge (Veda), later used to refer to martial arts in general.
In combat that appears to be focused on a woman, two men are depicted spearing one another on an Indus valley civilization seal. Additionally, a statue of a spear thrower was discovered at an Indus Valley location.
The Mahabharata recounts protracted combat between Arjuna and Karna employing bows, swords, trees, boulders, and fists. It also describes soldiers using only daggers and defeating animals. Malla-yuddha, also known as battle-wrestling, is the earliest known structured unarmed combat sport in the Indian subcontinent.
It was codified into four forms in the Vedic period.  The Charanavyuha authored by Shaunaka mentions four upaveda (applied Vedas). Included among them are archery (Dhanurveda) and military sciences (shastrashastra).
The Sangam literature, which was written from the second century BC to the second century AD, contains written evidence of martial arts in Southern India. The use of spears, swords, shields, bows, and Silambam throughout the Sangam era is described in the Akananuru and Purananuru.
Like other genres of Sanskrit literature, writings on martial arts saw a deliberate expansion in the first century AD. Although the warrior class used martial arts more frequently than other castes, everyone else did as well. According to the 8th-century text Kuvalaymala by Udyotanasuri, fighting techniques were taught at educational institutions where non-Kshatriya students from all across the subcontinent studied.
The Gurjara-Pratiharas regularly fought against Arab assaults throughout the Caliphate wars in India. Arab historian Sulaiman praised the Gurjara monarch's cavalry while describing him as the biggest threat to the spread of Islam. World-class wrestlers from the Gurjara community still compete at the national and international levels, and they still practise gatka and kushti.
Indian independence came after centuries of occupation by Muslim armies. In the empire, both the nobles and the common people respected physical culture, with wrestling being especially well-liked by both sexes.
Gymnasiums have been found inside Vijayanagara's royal quarters, and records mention that commanders and their troops often engaged in physical training during times of calm. The distinctive locations where aristocracy and commoners could see cockfights, ram fights, and wrestling matches included royal palaces and market squares.
The Mughals were ardent advocates of India's indigenous arts, employing Rajput fighters versed in akhara and engaging in their performance. According to the Ain-i-Akbari, the Mughal court had a variety of fighting men from across the empire who would display their skills each day in exchange for rewards. They were said to include Mughal and indigenous wrestlers, Hindustani athletes, boxers, stone-throwers, and others.
Martial Arts In India
India is a country rich in culture and ethnic variety. Martial arts, which were previously used in battle, are now frequently practised for display, as part of rituals, to become in shape, or as a form of self-defence. Translated, "arts-related with the conduct of battle" is what the phrase "martial art" refers to. In this country, martial arts are closely related to dance, yoga, and the performing arts.
Various forms of Martial arts in India
Various forms of Martial arts in India are discussed below.
Kalaripayattu
One of India's oldest martial arts, Kalaripayattu, originated in the third century BC in the state of Kerala and is currently practised all over Southern India. In Malayalam, the term "Kalari" designates a certain type of school, gym, or training facility where martial arts are practised or instructed. It includes sham combat (armed and unarmed combat).
It consists of kicks, punches, and some weapon-based training. The most crucial element in this art form is the footwork patterns. It is believed that  Parashuram initiated this. Neither tunes nor drumming is present. Women also engage in this.
Silambam
Silambam is a Tamil Nadu-based martial art that uses weapons. In silambam, a vast range of weapons are employed, some of which are unique. The major weapon was the "Silambam staff."
The footwork patterns of the snake, tiger, and eagle as well as other animal movements were incorporated into silambam art. The momentum and accuracy are at various body levels. Kuttu varisai is a component of Silambam that focuses on unarmed combat.
Associated according to legend, the martial technique was created by Lord Muruga (also known as Kartikeya, the son of Lord Shiva) and the scholar Agasthya. Travelled to South East Asia from Tamil Nadu. This was advocated by the Pandyas, Chola, and Chera. It is referred to in Silappadikaram.
Gatka
Gatka is an Indian martial technique with a focus on weapons that was primarily developed by Punjabi Sikhs. Gatka translates to "One whose freedom belongs to race."It makes use of weaponry deftly. Different hand and foot positions, as well as the type of weaponry, in this situation, dictate attack and defence. Gatka residents employ a variety of weapons, including sticks, talwars, and kirpans. It is frequently presented in Punjab during festivals and fairs.
Musti Yuddha
It is a form of unarmed combat that originated in the oldest city in India, Varanasi, and is comparable to boxing. Although it is not often seen, this art was quite popular in the mediaeval.
Punches, kicks, knees, and elbow strikes are among the techniques used in this martial art. This fashion is a full-body, mind-body, and spiritual art.
Fists and elbow strikes are employed effectively; kicks and knee strikes are utilised less frequently in Musti Yuddha since punches predominate in the battle. Most frequently, Musti Yuddha competitions were conducted in Benares, but the sport was finally outlawed as a result of rising unrest and brawls among Musti Yuddha boxers' followers.
Malla -Yuddha (South India)
The traditional combat-wrestling style from India is called Malla-yuddha. Unarmed body-to-body combat that combines grabs, throws, and levers to pin the opponent to the ground is a very old style of combat. Grappling, joint-breaking, punching, biting, choking, and pressure point techniques are all included in malla-yuddha.
The 13th-century Malla Purana describes it as being closely linked to Southeast Asian wrestling forms like naban and the ancestor of Indian wrestling.
In Malla-yuddha, there are four divisions. Each yuddhan bears the names of Hindu deities and renowned warriors: The technical superiority of Hanumanti, Jambuvanti is a style that emphasises locking and holding until the opponent gives up. Jarasandhi is the breaking of limbs and joints. Bhimaseni is the emphasis on raw power.
Thang Ta
The ancient Manipuri martial technique known as HUYEN LELONG/Sarit Sarak is also referred to as "Thang-Ta" in popular culture. Both "Thang" and "Ta" refer to weapons. A shield and an axe are also employed as weapons.
It is a form of armed combat. Created by the Manipuri Meitei people. There are 3 distinct ways to practise it: First, tantric practises are ritualistic in character. The second is the spellbinding display of sword and sword dancing, and the third is the actual combat method.
Lathi Khela
India's ancient art of armed combat. It also alludes to one of the oldest weapons in martial arts history. Lathi or stick fighting is practised in India's Punjab and Bengal regions. Lathi is still a well-liked pastime in Indian villages. Stick fighting is also practised in Bangladesh. A professional is referred to as a lethal.
Cheigi Gadd-ga
One of the most traditional combat sports in the state of Manipur. The initial weapons were the sword and shield. A  leather shield and a staff with soft leather covering are the current modifications. The name "cheibi" refers to a stick that is 2 to 5 feet long, although a shield has a diameter of 1 metre.
Mardani Khel
The Maratha people of Maharashtra invented the Mardani Khel, an armed combat art. It was popular during the Maratha empire as well as the early and late middle ages. The use of the distinctly Indian "pata" (sword) and "vita" is legendary (corded lance). Employs a sword frequently and calls for quick movements.
Pari Khanda
Sword and shield are used for the Pari-khanda martial art of  Bihar." Khanda" is Hindi for the sword, and "Pari" is for the shield (according to Chhau rulers). This art was developed by the Rajputs. The Chau dance also uses Pari-khanda movements and techniques.
Inbuan Wrestling
A form of combat sport called Inbuan wrestling initially originated in the Indian state of Mizoram. It is believed that the Inbuan wrestling style first appeared in the village of Dungtlang around 1750. It became recognised as a sport after the "Mizo" tribe moved from Burma to the Lushai Hills.
In this fighting method, the wrestler's "arms" are used as the main weapon in addition to grappling techniques. Has strict rules that prohibit knee bending, kicking, and stepping outside the circle. To lift the opponent off the ground while properly adhering to the rules is the goal. Obtaining control of the wrestlers' belts must be tightly fastened during the competition.
Kuttu Varisai
A Dravidian martial art of Tamilnadu without weapons, it focuses on breathing exercises, yoga, and gymnastics to increase agility and footwork. Kuttu Varisai means "empty hand fight." This art was initially mentioned in Sangam literature and is regarded as the unarmed part of the silambam.
It also uses sets that feature creatures like snakes, eagles, tigers, elephants, and monkeys. The methods used in this form of fighting use grappling, striking, and locking techniques. Largely recognised in Malaysia and the northeastern region of Sri Lanka, where it is primarily practised.
Thoda
The origin of the name Thoda is a spherical wooden piece that is attached to an arrow's head to lessen its lethal power. Wooden bows and arrows are used. It is practised in Himachal Pradesh. It combines martial arts, sports, and cultural elements.
It takes place during Baisakhi each year. This martial style originates from the time when bows and arrows were used in the Kullu and Manali regions during the Mahabharata.
The two ethnic tribes, known as Pashis and Saathi, are supposed to be the ancestors of the Mahabharata's Pandavas and Kauravas. The game has two groups, each with 500 players. Each of them brought dancers to lift the emotions of their teams in addition to being archers.
Paikha Akhadha
Paika akhara, also known as pakeha akhada, is the Odia term meaning "warrior school."They functioned as training grounds for the peasant militia in Odisha, eastern India. Utilised to do traditional sports and exercises.
It is a type of performance art characterised by beat-synchronized movements and weapon strikes. The use of sticks, swords, acrobatic manoeuvres, and other weapons such as the khanda (straight sword) and patta(gauntlet-sword).
Malla Khamb
Mallakhamb is the name of the pole used in the sport. Originated in the 12th century in Maharashtra. The name Mallakhambha derives from the terms malla, which means wrestler, and khamb, which means a pole.
The use of the pole and rope requires tremendous concentration. Three popular variations of Mallakhamba can be practised with a Sheesham pole, cane, or rope. On April 9, 2013, the Indian state of Madhya Pradesh declared Mallakhambha its national sport.
Vajra – Mushti
A distinctive kind of Indian martial arts called Vajra Mushti combines several methods of hand-to-hand combat, including grappling, wrestling, and striking techniques. Vajra Mushti or Indra musti (literally translates to "Indra's fist."),which is also known as Thunderbolt Fist, is characterised by the use of a small metal weapon called a knuckleduster.
It is worn on the fighter's knuckles and is typically constructed of animal horns like ivory or buffalo horn. This Indian martial art form's primary goal is to disarm the adversary and neutralise his weapon.
Bandesh
One of the traditional Indian martial arts styles is called bandesh. It consists primarily of a variety of martial arts techniques meant to disarm and subdue an armed foe without killing him. Different lock grips are used with various weapons, such as daggers, swords, long staffs, etc. The victor in this ancient martial art's combat is the one who seizes the opponent's weapon.
Sqay
The Sqay is the Kashmiri martial art of   Sword fighting. Armed sqay uses a single-edged blade with a curved edge and a shield or a sword in each hand. Techniques used in unarmed include kicks, punches, locks, and chops. Sqay offers instruction in a variety of single-sword, double-sword, free-hand, and sword methods. Kashmir produces the world's top sqay fighters.
Sqay has two events :
Combat(Loba) – One to one
In an artistic event, in artistic, there are two events one without music and the other with.
Saldu
One of the most well-known sports of the Nicobarese people. It is a type of wrestling. A court is not necessary, but undeveloped land is a must for this. There are no border lines, and the field is divided by a line in the middle.
Although there are as many participants as wanted, each team must have an equal number of players. Usually, each squad is only allowed to have a maximum of 20 players.
Related Article: Classical Dances of India: Everything you need to know about
Kirip
The Nicobarese tribe enjoys the traditional form of wrestling known as kirip. Wrestlers in this sport grab each other from behind with their hands before the match starts, and they are not allowed to loosen their grip until the very conclusion of the match.
The wrestler attempts to knock the opponent to the ground by using numerous body parts, especially the leg. A competitor is deemed to have lost if his back contacts the ground.
Insu Knawr
An indigenous sport of the state of Mizoram. It is a type of rod pushing. Drawing a 16-foot diameter circle with a straight line running through its centre. Suk, a hardwood or bamboo rod, must be between 2.5 and 3 inches in diameter and about 8 feet long.
Kathi Samu
One of Andhra Pradesh's traditional combat techniques, Kathi Samu, was used by the royal troops. This esteemed combat art uses a variety of swords. The location of Kathi Samu performances is referred to as "garidi."
In Kathi Samu, a stick battle known as "vairi" plays a significant part as the introduction to the main swordfight. Long, curved swords are used in the battle, which is between two people. Other crucial components of sword skills include "Gareja," in which participants carry four swords—two in each hand.
Sarit-Sarak
It is a Manipurese unarmed martial technique. Its mysterious and attacking behaviour is flawless.
Mukna
It is Manipur's unarmed wrestling style. Two men grapple with each other while clutching fabric bands around their waists, attempting to throw the other down, and the winner should always be on top of the one falling.
Conclusion
A well-trained and disciplined militia was present in most ancient civilizations. Understanding martial arts was crucial for ensuring the survival and security of regional customs. Many of the martial arts practised in India have stood the test of time. Indian culture is thriving in the martial arts. Consistent training helps the body fight disease, keep flexible, strong, and energetic as people age, as well as prepare the mind and body to defend themselves in a violent situation. Martial arts can assist you in releasing tension and stored energy.
Article Written By: Atheena Fathima Riyas