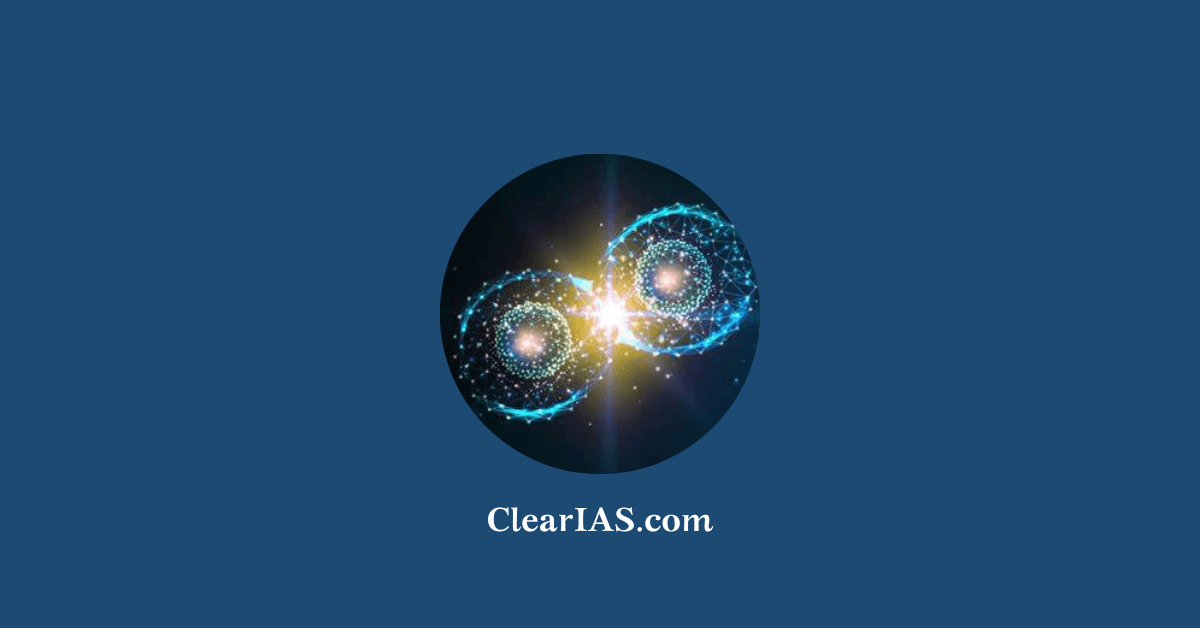 The term Quantum Entanglement is seen in the news recently in relation to the Nobel prize awards 2022. What is Quantum Entanglement? How is it used in quantum computing? How are they produced? What are their applications? Read the article to know more about this scientific concept.
Alain Aspect of France, John Clauser of the US, and Anton Zeilinger of Austria have won Nobel Prize in Physics 2022 for their experiments that established the 'entanglement' phenomenon observed in quantum particles was real, not a result of any 'hidden' or unknown forces.
Also, Various industries are trying to solve time and processing power-consuming problems using quantum computers to unlock valuable applications of quantum computing.
There comes the scope of quantum entanglement.
Quantum entanglement comes useful to cut down on the time and computing power to process information transfer between qubits. Entanglement enables tasks such as quantum cryptography, superdense coding, and teleportation.
Let us discuss more details on Quantum entanglement and its applications.
What is Quantum Entanglement?
When two systems are in a quantum entangled state, no matter how far apart they are, learning something about one system immediately reveals something about the other.
Einstein was perplexed by this phenomenon since it contradicts the principle that no information can be conveyed faster than the speed of light and referred to it as "a spooky action at a distance."
However, more investigation into the use of photons and electrons validated entanglement.
The primary distinction between quantum and classical mechanics is centred on the topic of quantum entanglement. The phenomenon is totally lacking in classical physics.
How does Quantum computing make use of entanglement?
In quantum computers, if the state of an entangled qubit is changed, the associated qubit's state will also be changed instantly. Entanglement increases the processing efficiency of quantum computers.
As processing one qubit reveals information about numerous qubits, doubling the number of qubits won't always double the number of processes (i.e. the entangled qubits).
According to studies, a quantum algorithm cannot deliver an exponential speedup over classical computations without quantum entanglement.
Quantum Entanglement Production
Particles can be entangled in several ways.
The major ways  are :
Dependence on a dynamic process, such as nuclear decay and particle creation, is one approach.
Numerous investigations show that splitting a single photon can form entangled photon pairs (produces entangled pairs of photons).
Photon pairs can also be mixed together in an optical fibre line to create entanglement.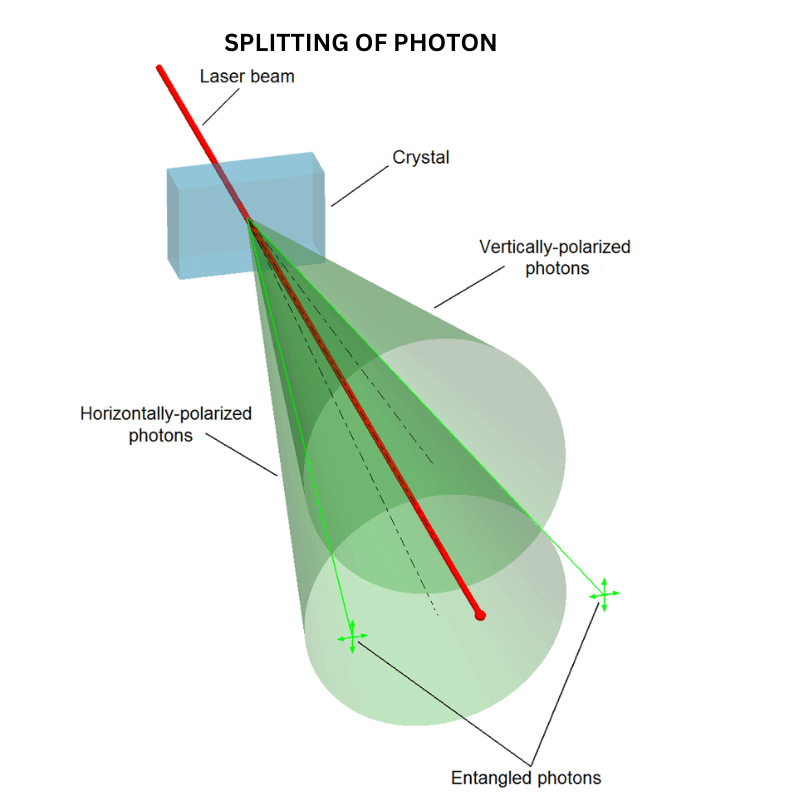 Who developed the idea of Quantum Entanglement?
Albert Einstein, Nathan Rosen, and Boris Podolsky examined the potential interactions between highly coupled quantum states in 1935.
They came to the conclusion that numerous particles will lose their discrete quantum states and share a single, common state when they are strongly linked.
Physicist Erwin Schrödinger, one of the pioneers of quantum mechanics initially used the term "entanglement". According to him, it is an essential aspect of quantum mechanics.
Importance of Quantum Entanglement
Entangled states are essential resources for many quantum information processing jobs and quantum cryptography protocols, which is why they are so important.
It is safe to employ the entangled electron pair resources to speed up quantum information processing activities.
Challenges
Entanglement is readily lost when photons travel through the environment due to their fragility. Therefore, in order to exploit a pair of photons as resources, it is crucial to know whether they are entangled.
Safety is an issue. Measurement devices are needed to verify entanglement, but they can be hacked and cannot be entirely trusted.
Applications in Quantum computing
The most well-known uses include quantum teleportation and superdense coding. Along with those it also has many other applications which are discussed below.
The majority of scientists think that entanglement is essential for the development of quantum computing.
Superdense coding: Superdense coding is the transmission of two conventional bits of data using a single entangled qubit. Delivering half of the information over the high-latency channel to support the information coming over the low-latency channel makes it possible to transform high-latency bandwidth into low-latency bandwidth.
Quantum cryptography: Cryptography is the exchange of information between two parties utilising an encrypted code and a decryption key. Quantum entanglement makes it possible to establish a secure channel between two parties without the involvement of a third party. When two systems are purely entangled, they are correlated with one another, which means that when one changes, the other does too.
Quantum teleportation: The method of exchanging quantum information, such as photons, atoms, electrons, and superconducting circuits, between two parties is known as quantum teleportation.
Interferometry requires entanglement to overcome the conventional quantum limit and reach the Heisenberg limit.
Article Written By: Atheena Fathima Riyas