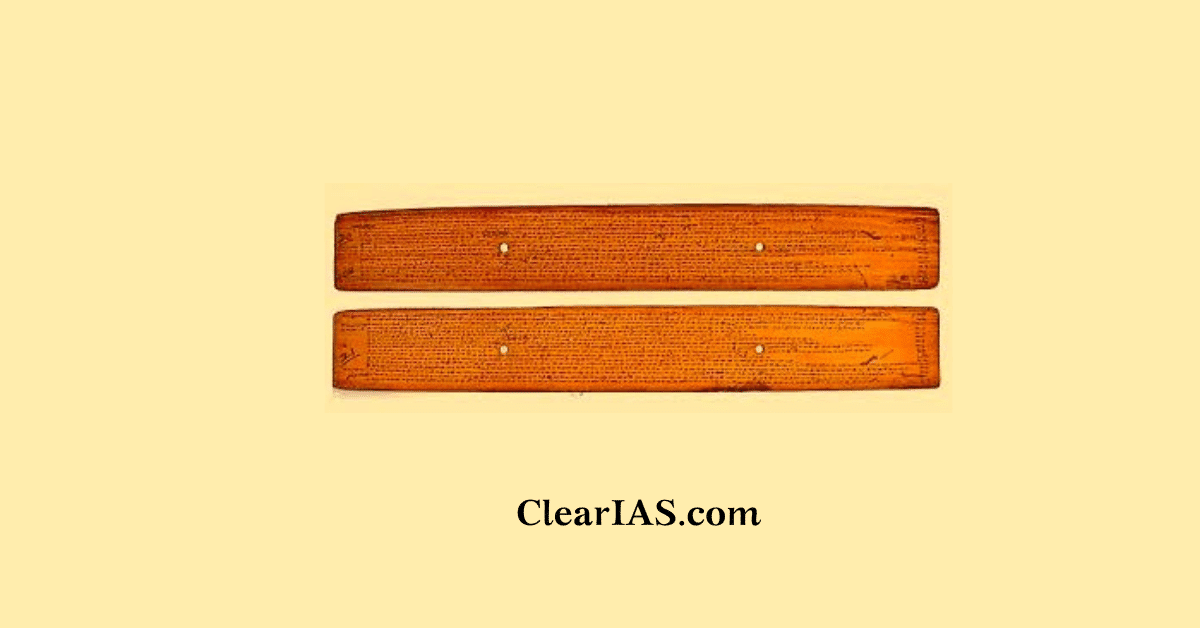 Sangam age refers to the period between the 3rd century BC to the 3rd century AD in South India especially the area between the river Krishna and Tungabhadra.
It bears the name 'Sangam' because the kingdom of Pandya organized assemblies where poets, bards, and writers joined from various parts of South India and these assemblies were called 'Sangamas'.
Eminent academics gathered at the sangams to serve as the board of censors, and the best writing was produced in the form of anthologies. The earliest examples of Dravidian literature can be found in these writings.
Sangam Literature
Have you heard about "Silapathikaram", the epic love story of Kannaki and Kovalan?
Silapathikaram is one of the masterpieces of Sangam literature.
Yes, Sangam literature is an introduction to Dravidian literature. And it reveals all the ancient roots of south Indian tradition.
This literature is a collection of works that contain approximately 2381 poems that have been attributed to 473 poets and there is a corpus of literature written by 102 poets that remains anonymous.
The poets included men and women from different classes of society.
2 Major Schools
There are two major schools of Sangam literature:
Aham/Agam:-The 'inner field' concentrates on the abstract discussion of human aspects like love, sexual relations, etc.
Puram:-The 'outer field' which discusses human experiences like social life, ethics, valour, customs, etc
3 Sangams
According to the Tamil legends, there were three Sangams held in ancient South India popularly called Muchchangam.
There were three Sangams organized over a period of 600-700 years. However, a conclusive historical account of the first two Sangams is not available. The first and second Sangams are considered legends and myths by many scholars
| | | | | |
| --- | --- | --- | --- | --- |
| Sangam | Kingdom | Place | Chairman | Literary works |
| First or Head | Pandya | Madurai | Agasthya or Shiva | No books have survived. Used Agattiyam as grammar |
| Second or middle sangam | Pandya | Kapadapuram | Initially, it was Agasthya and then his disciple Tholkapiyar took over. | Around 2000 poems were collected and compiled into Tolkappiyum. |
| Third | Pandya | Maduraii | Nakkirar | Most of the existing corpus of sangam literature was written. |
Corpus of Sangam literature: Major Works
Famous works included in Sangam literature are Tholkappiyum, Ettutogai, Pattupattu, Pathinenkil kanakku, Thirukkural, and two epics called Silapathigaram and Manimeghalai.
Tolkkappiyum:-Tolkkapiyum was written by Tholkkappiyar and is considered the earliest Tamil literary work. It is a work on Tamil grammar and it also provides information about the socio-economic condition of that time.
Ettutogai:Eight Anthologies consist of eight works, includes Aingurunooru, Narrinai, Aganaooru, Purananooru, Kuruntogai, Kalittogai, Paripadal and Padirruppatu.
The Pattuppattu:-Ten Idylls consists of ten works – Thirumurugarruppadai, Porunararruppadai, Sirupanarruppadai, Perumpanarruppadai, Mullaippattu, Nedunalvadai, Maduraikkanji, Kurinjippatttu,Pattinappalai and Malaipadukadam.
Pathinenkilkanakku: contains eighteen works dealing with ethics and morals.
Thirukkural:Written by Thiruvalluvar.It is one of the greatest works of morality. This book is famous for its universality and secular nature.
There are two epics called  Silappathikaram and Manimeghalai written by Elango Adigal and Sittalai Sattanar. They also provide important information about the Sangam society and polity.
Other major  Sources that give information about the Sangam Period are :
The Greek authors Megasthenes, Strabo, Pliny, and Ptolemy highlight the commercial trade links between West and South India as additional sources for information regarding the Sangam Period.
The Ashokan inscriptions mention Chera, Chola, and Pandya monarchs in South India.
Tamil kingdoms are also mentioned in Kharavela of Kalinga's Hathigumpha inscription mentioned about Tamil kingdoms.
How Sangam Literature Reflects The Society And Economy of The Sangam Age?
The Sangam literature reflect the polity, society, and economy of the period.
Political History of the Sangam Age
The political history of these dynasties can be traced from the literary references

Patiruppattu provides the information of Chera Kings-Perumsorru Udhiyan Cheralathan,Imayavaramban Nedum Cheralathan and Cheran Senguttavan
Elango Adigal, author of silapatikaram was brother of Cheran Senguttavan
Pattinappalai portrays the life and military conquests of Chola king Karikala
Battle of venni -Kariakala defeated Cheras, Pandyas, and minor chieftains, this event mentioned in many sangam poems
Maduraikanji  describes the socio-economic condition of the  Pandya country including  the flourishing seaport of korkai
The hereditary monarchy was the form of govt during the sangam age
King took the advice of his ministers, court poet

Land revenue served as the state's primary source of income, and a customs levy was also imposed on international trade.
To deter robberies and smuggling, the roads and highways were protected by guards.

Pattinappalai refers to the revenue system:

Land revenue was the chief source of the state s income
custom duty was also imposed on foreign trade
custom officials employed in the seaport of Puhar
Booty captured in war, and also major income of royal treasury
Cheras:
Ruled over the central and northern portions of Kerala as well as the Kongu region of Tamil Nadu. Vanji as their capital and Musiri and Tondi as their ports on the west coast
Royal emblem: Bow and arrow
Pugalur inscription from the first century AD mentions about three generations of Cheras.
Trade with the Romans was crucial to the Cheras' development. There was also an Augustus temple constructed.
Senguttuvan, often known as the Red Chera or the Good Chera, was the greatest king of the Cheras who reigned during the second century A D.
Cholas:
Royal emblem: Tiger
Chola also had an efficient navy
King Karikala was one of the well-known rulers of Chola dynasty
Pattinappalai depicts his personal history and military victories.
Central and northern parts of Tamilnadu were controlled by the Chola empire
The Kaveri delta, later called Cholamandalam serves as the core area of their kingdom
Uraiyur was their capital city, Puhar or Kaveripattanam was the primary port city and their alternative royal palace.
Karikala's military prowess at the time made him the region's supreme ruler in the Tamil language.
Trade and business grew significantly under his rule.
He built a 160-kilometer embankment along the Kaveri River and developed the port city of Puhar, which is identical to Kaveripattinam
Pandyas:
The Pandyas were in power at Madurai.
Their principal port, Korkai, It was well-known for its diving and pearl fishing.
The "Fish" served as their symbol.
They patronized the Tamil Sangams and made it easier to compile the Sangam poems.
Rulers maintained a standing army.
Trade was thriving, and their pearls were well-known.
Sati, caste, and idolatry were widespread. Widows received poor treatment.
They embraced the sacrifice-based religion of the Vedas and supported Brahmin priests.
Invasion by the Kalabhra tribe led to a decrease in their dominance.
This dynasty declined after the Sangam Age for more than a century.
Social Structure of Sangam Age
Tholkapiyam refers to the 5 fold division of lands
| | | |
| --- | --- | --- |
| Land forms | Chief Deity | Chief Occupation |
| Kurinji (hill track) | Murugan | Hunting and honey collection |
| Mullai (Pastoral) | Mayon (Vishnu) | cattle rearing, dealing with dairy products |
| Marudam (Agricultural) | Indira | agriculture |
| Neydal (coastal ) | Varuna | fishing, salt manufacturing |
| Palai (desert) | Korravai | robbery |
Tholkapiyum also refers to four castes

Arasar-ruling class
Anthanar-significant role in sangam polity and religion
Vanigar-trade and commerce
Vellar-agriculturalist

Ancient primitive tribes like Thodas, Irulas, Nagas, and Vedars also lived in this period
Position Of  Women in Sangam Age
There is plenty of information in sangam literature to trace the position of women during the sangam age
Women poets like Avvaiyar, Nachchellaiyar, and Kakkaipadiniyar flourished in this period and contributed to Tamil literature
The courage of women also appreciated in many poems
Karpu or chaste life was considered the highest virtue of women
Love marriage was common practice
Women were allowed to choose their life partners
However, the life of a widow was miserable
Practices of sati were prevalent in higher strata of society
Class of dancers was patronized by kings and nobles
The Economy of Sangam Age
Rice cultivation was the primary occupation, and the most popular handicrafts were weaving, metalworking, shipbuilding, and adornment-making using beads, stones, and ivory.
When trade between India and the rest of the world peaked during the Sangam period, these were in high demand.
The spinning and weaving of cotton and silk clothing were highly skilled. Particularly for the cotton clothing woven at Uraiyur, these were in high demand in the western world.
Numerous gold and silver coins from the reigns of Roman emperors such as Augustus, Tiberius, and Nero have been discovered around Tamil Nadu, showing a thriving economy.
Cotton garments, spices including pepper, ginger, cardamom, cinnamon, and turmeric, as well as items made of ivory, pearls, and precious stones, were among the main exports of the Sangam era.
Horses, gold, and sweet wine were the main imports for the traders.
End of Sangam Age
The Sangam period slowly witnessed its decline towards the end of the 3rdcentury A.D.
The Kalabhras occupied the Tamil country post-Sangam period between 300 AD to 600 AD, whose period was called an interregnum or 'dark age' by earlier historians.
Article Written by: Aryadevi E S