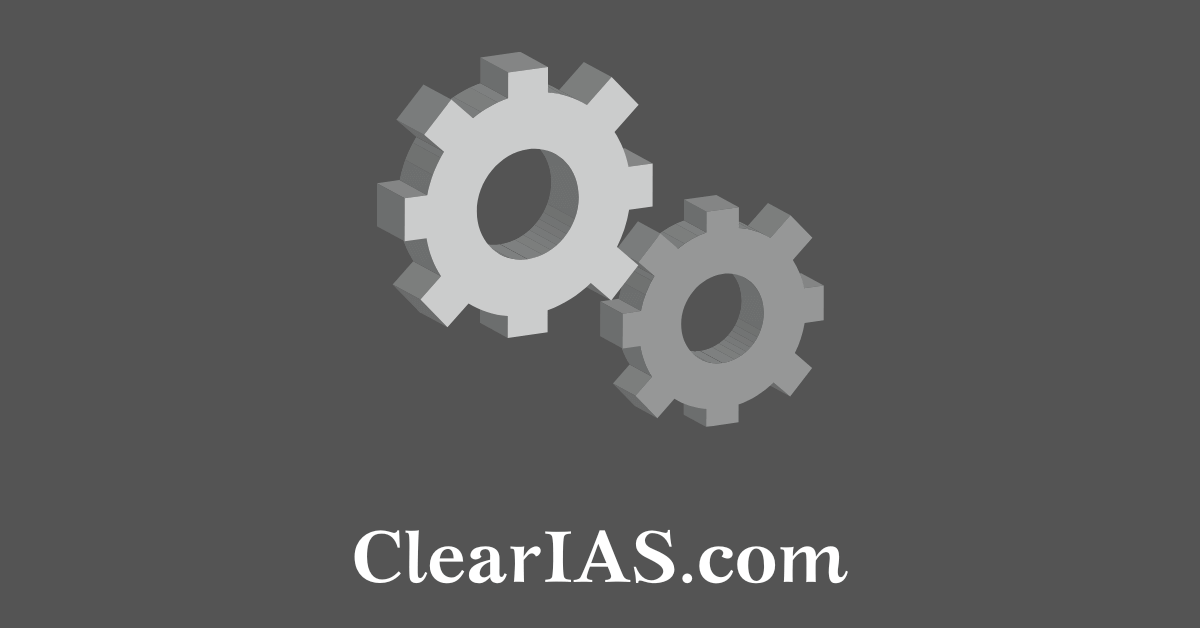 Special economic zones (SEZ) are delineated explicitly as duty-free enclaves. They are deemed to be foreign territory for the purpose of trade operations and duties and tariffs. Read further to know more about Special Economic Zones.
The government has recently released a draft Development Enterprise and Service Hub (DESH) bill 2022,for a consultation to replace the Special Economic Zone (SEZ) Act 2005.
About Special Economic Zone
A special economic zone (SEZ) is an area in a country that is subject to different economic regulations than other regions within the same country.
Special economic zone policy was announced in India during the early 2000s
Once an SEZ has been approved by the Board of Approval and the Central Government has notified the area of the SEZ, units are allowed to be set up in the SEZ.
Special Economic Zones are notified under the SEZ act 2005.
About 376 SEZs are notified but currently, only 270 SEZs are operational in India.
Main Objectives of the SEZ Act,2005
Generation of additional economic activity
Promotion of exports of goods and services
promotion of investment from foreign sources
Generation of employment and utilization of the demographic window of opportunity
infrastructural development
Performance of SEZs
Economic indicators: Exports from SEZs have increased to 7.59 trillion in FY21 from just 22,840 crores in 2006.
2.35 million jobs have been created and the total investment has boomed towards 6.5 trillion vy FY21.
In the April-December 2021 period, exports from SEZs increased by 25% to 93 billion dollars
Challenges faced by SEZs
UNCTAD report suggests that SEZ exports did not rise at a faster rate than overall exports even before the pandemic.
It appears that SEZs have ceased to be attractive after the tax holiday for units and developers was wound down between 2017 and 2020.
Imposition of the Minimum Alternate Tax in 2012 and the implementation of the sunset clause resulted in the withdrawal of tax concessions
The proliferation of Free Trade Agreements between 2005-15 robbed SEZs of their advantages, as importers outside SEZs benefited from zero-rated imports without being subject to Domestic Tariff Area (DTA) related restrictions.
underutilization of land parcels due to sector-specific restriction
WTO's dispute settlement panel has ruled that India's export-related schemes, including the SEZ Scheme, were inconsistent with WTO rules since they directly linked tax benefits to exports
Government Measures To Revamp SEZs
The government has constituted Baba kalyani committee to study the existing SEZs of India and prepare a policy framework to adopt strategic policy measures.
Recommendations of Baba Kalyani committee 2018
Rename SEZs in India as 3Es- Employment and Economic Enclave
Framework shift from export growth to broad-based employment and economic growth
Separate rules and procedures for manufacturing and service SEZs
Ease of Doing Business (EoDB) in 3Es such as one integrated online portal for new investments
Extension of Sunset Clause and retaining tax or duty benefits
Unified regulator for IFSC
Dispute resolution through arbitration and commercial courts
Development of Enterprise and Service Hubs (DESH) Bill 2022
It is an outcome of the recommendations of the expert committee constituted in 2018.
Objectives
It will replace the SEZ Act of 2005 and aims to develop more inclusive economic hubs
SEZs will be renamed as Development hubs. They will facilitate both export-oriented and domestic investment. It combines the role of the domestic tariff area  and SEZ
DESH legislation provides for an online single-window portal for the grant of time-bound approvals for establishing and operating the hubs.
A larger role for states-State boards would be set up to oversee the functioning of the hubs
Conclusion
The draft bill aims the creation of a favorable business atmosphere. however, there are several unclear provisions like the extension of the sunset clause. For the initiative to be successful, a coordinated effort by the union and the state government along with industry and market experts is the need of the hour.
Practice questions
1. Which committee was constituted by the Ministry of Commerce to study the existing SEZ policy?
(a)Baba Kalyani committee
(b)Panchi committee
(b)Ranganathan Committee
(c)Bibek Debroy Committee
Ans. a
2. Which was the first EPZ of Asia?
(a)Kolkata
(b)Kandla
(c)Chittoor
(d)Kochi
Ans. b
Article written by : Vivek Rajasekharan