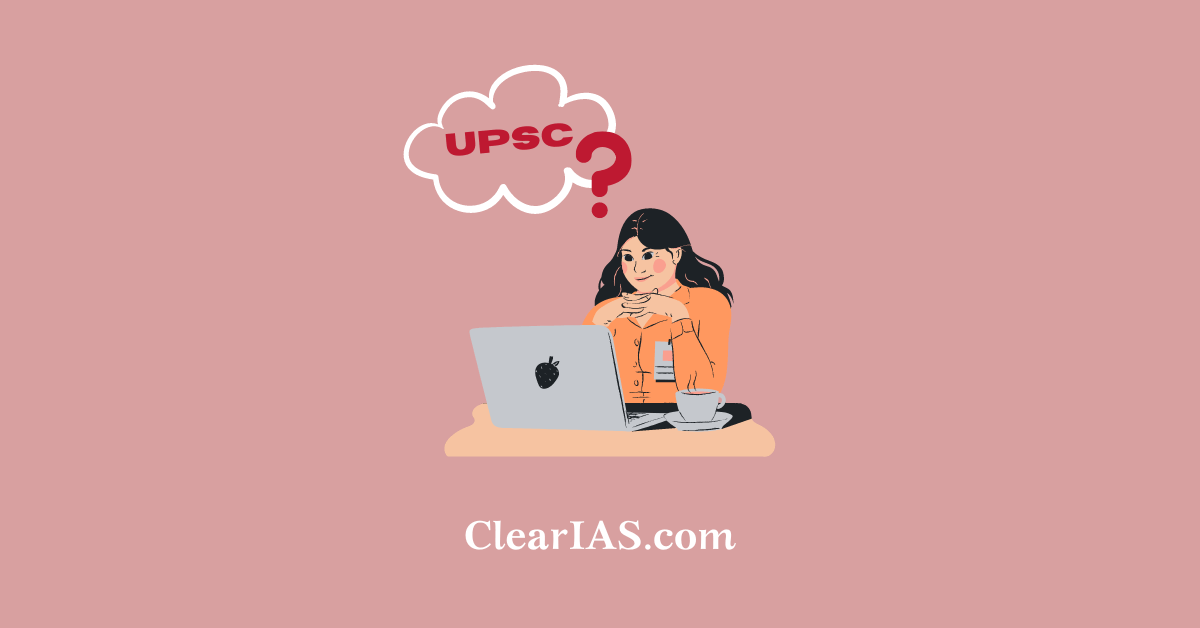 Are you a working professional and want to prepare for the UPSC CSE? Not sure how to manage both, job and Preparation? Here we have provided an effective Strategy to Manage UPSC CSE Preparation With a Job. 
Managing UPSC Civil Services Examination preparation alongside a job is undoubtedly challenging, but it is possible with the right strategy and approach.
Remember, there is no one-size-fits-all strategy. Adapt these strategies to your situations, learning style, and available resources.
But it will definitely require discipline, perseverance, and consistency. With the right mindset, effective time management, and efficient study techniques, you can successfully manage UPSC preparation alongside your job.
Strategy to Manage UPSC CSE Preparation With a Job
Here are some key strategies to effectively balance both commitments:
Commitment and Determination
The first step is to have a strong commitment and determination toward your UPSC goal.
Understand that it will require extra effort as energy is already consumed during professional work.
But with hard work, and with the right mindset, you can overcome the challenges.
Time Management
Effective time management is very important during UPSC CSE preparation.
Create your own daily schedule and identify time slots that you can dedicate to UPSC preparation.
Make a study timetable that suits your job hours, personal commitments, and available time.
Prioritize your tasks and allocate specific time for studying, revision, and practicing mock tests.
Early Mornings and Late Evenings
Utilize the early morning hours and late evenings for focused study.
In the past, there were several working aspirants who cleared the exam effectively with impressive ranks.
Waking up a little earlier can give you uninterrupted study time before the distractions of the day begin.
Similarly, utilize your evenings after work to review important topics and reinforce your learning.
Optimize Work Breaks
Make use of your work breaks to study or revise.
Whether it's during lunch breaks or short breaks between tasks, utilize this time to go through notes, solve practice questions, or watch educational videos.
Even short study sessions during work breaks can make a significant difference in your preparation.
Adopt Efficient Study Techniques
Adopting efficient study techniques will maximize your productivity. Here are some strategies to consider:
Focus on the syllabus: Understand the UPSC syllabus thoroughly and prioritize topics based on their weightage in the examination. Devote more time to subjects that carry more marks or that you find challenging.
Make use of technology: Use digital resources such as online exam-relevant resources, video lectures, and government websites that can potentially help you in UPSC preparation. These resources can provide valuable insights, save time, and offer flexibility in your study routine.
Practice mock tests: It is important to regularly attempt mock tests and previous years' question papers to assess your knowledge and improve your time management skills. Mock tests will familiarize you with the examination pattern, and help identify weak areas where you can work on.
Seek Guidance
Seeking effective guidance plays an important role in successfully managing UPSC CSE preparation alongside your job. Here are some steps to find the right guidance:
Mentorship Programs: Look for mentorship programs specifically designed for UPSC CSE aspirants. These programs often provide guidance from experienced mentors who can offer valuable insights, study plans, and personalized strategies to balance your job and preparation effectively.
Coaching Institutes: If it is necessary, consider enrolling in a reputable coaching institute that offers flexible timings or offline batches to accommodate working professionals. Coaching institutes provide structured guidance, study materials, mock tests, and expert faculty who can help you streamline your preparation.
Seek Guidance from Successful Candidates: Try to look out for the strategy of successful candidates who have managed their job and preparation simultaneously and analyze if their strategy works for you too. Do not necessarily try to copy the exact schedule. Make your schedule and try to enrich it with their experience.
Personalized Study Plan: Consider creating a personalized study plan based on your strengths, weaknesses, and available time. Seek guidance from experienced mentors or educators to develop a dedicated study plan that takes into account your job hours, daily schedule, and the time required for comprehensive preparation.
Self-Evaluation and Feedback: Regularly evaluate your progress by taking mock tests, analyzing your performance, and identifying areas for improvement. Seek feedback from mentors, coaching institutes, or online communities to understand your strengths and weaknesses. This feedback will help you modify your study plan and focus on the areas that require more attention.
Stay Motivated
UPSC CSE preparation is a long, draining, and challenging journey, and it's important to stay motivated throughout the journey.
Set short-term goals and celebrate small achievements along the way.
Surround yourself with positive and like-minded people who share your aspirations.
Additionally, remind yourself of your ultimate goal and the impact you can make through a career in civil services.
Article Written By: Priti Raj