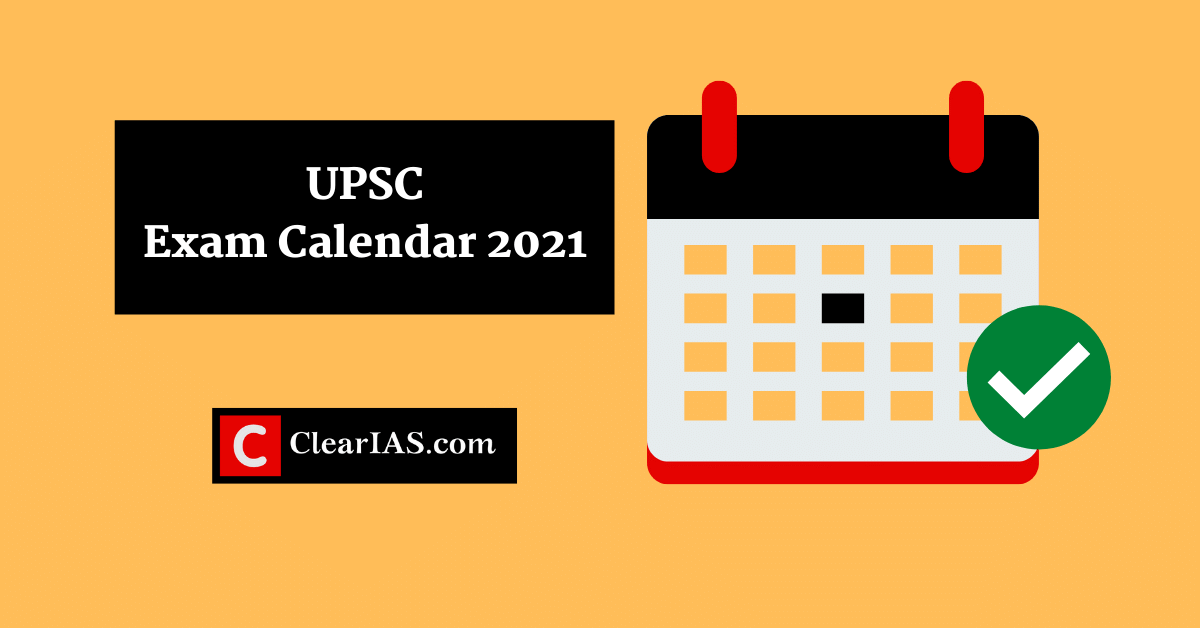 UPSC Exam Calendar 2021 lists the dates of various exams conducted by the Union Public Service Commission like the Civil Service Examination (CSE).
If you are an aspirant preparing for IAS Exam in 2021, you need a general idea about the probable dates of examination.
What will be the date of UPSC Preliminary Exam 2021? When will UPSC start inviting applications? Read this post to know more.
UPSC Exam Calendar 2021 (Annual)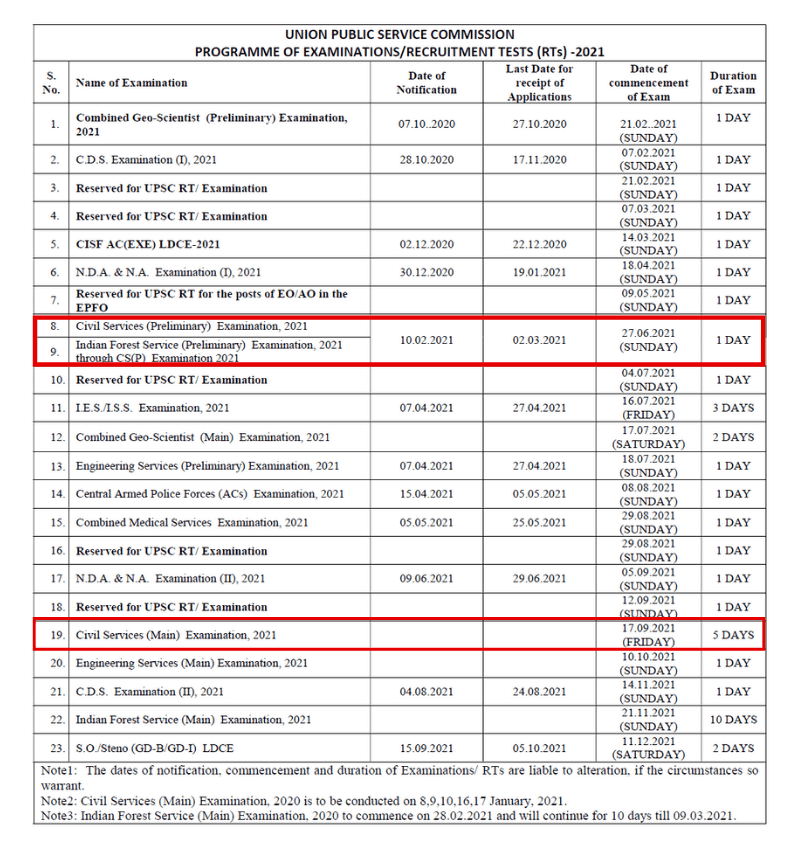 Every year, UPSC publishes an annual calendar well in advance so that aspirants preparing for different exams will get an overall idea about the dates.
It contains dates of not just the UPSC Civil Services Exam, but all exams conducted by UPSC.
When will UPSC start inviting applications for IAS Exam 2021?
From March 04, 2021
Notification for UPSC Civil Services Examination 2021 was expected to be out by February 10, 2021. However, this date got changed to March 04, 2021. Once the notification is out, aspirants can apply for IAS/IPS exam 2021. The last date to apply for UPSC CSE 2021 is March 24, 2021.
Date of UPSC Civil Service Preliminary Exam 2021
June 27 2021 (Sunday).
Date of UPSC Civil Service Main Exam 2021
September 17 2021 (starting date).
The Main Exam (written) is planned to be conducted from September 17. There are 9 papers in the Main exam and it will take 5 days to complete the Main exam.
The expected dates of Mains 2021 are September 17, 18, 19, 25 and 26 (2021).
Timetable and Study Plan for UPSC CSE 2021
To succeed in the IAS/IPS Exam 2021, a proper study plan is essential.
To help aspirants preparing by self-study, ClearIAS has released UPSC Prelims Test Series 2021 Timetable and Study Plan.
You can click here to download the timetable as PDF.
Preparing for UPSC CSE 2021? Join ClearIAS Prelims Test Series 2021
Registration for ClearIAS Prelims Test Series 2021 (online mocks) is now open. There will be 40 online mock exams in the new series. The duration of the program will be for 1-year until the date of UPSC Prelims 2021.
The fees for the October 2020 – June 2021 batch would be Rs.9000 Rs.4999 for 40 online exams.
Enroll now in ClearIAS Prelims Online Mock Test Series 2021 and get the early-bird advantage!
Join ClearIAS Prelims Test Series 2021