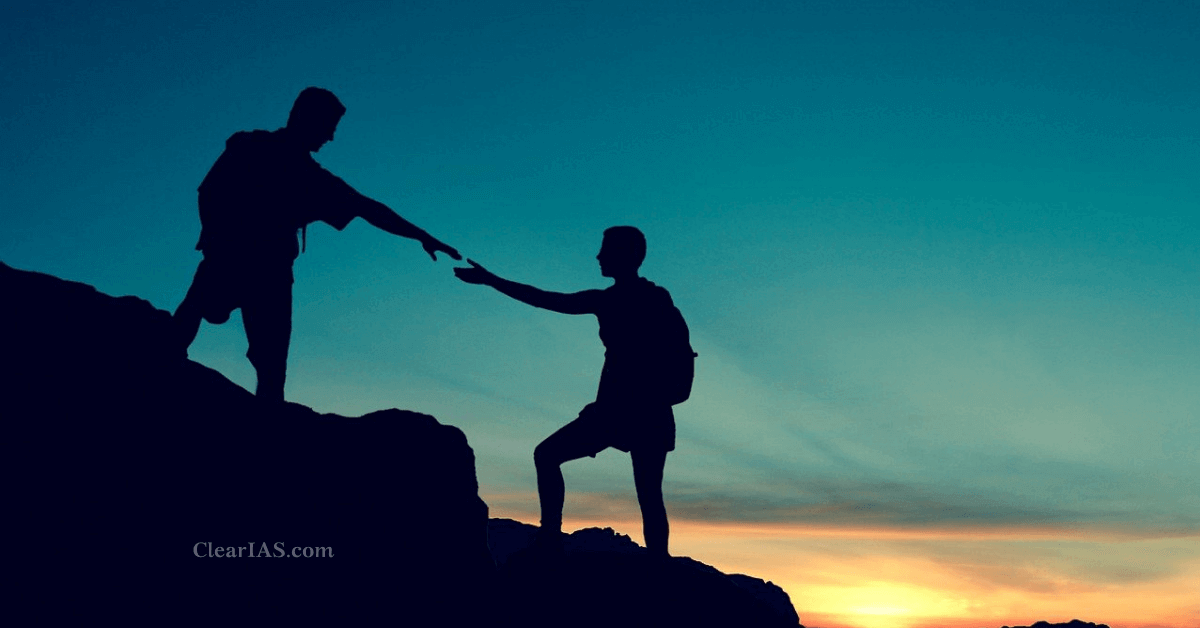 Nothing is working out for you with respect to success in UPSC Exam? Unable to qualify in UPSC CSE after multiple attempts? Read this story of a UPSC aspirant. This can change your life!
Prateek's ambition was to become an IAS officer. This was his dream from childhood – like the dream of a million other aspirants in India.
He collected whatever study materials he could gather online and offline. He read textbooks recommended by toppers. He downloaded a lot of PDFs from different sources. He tried learning from the videos on the internet. He tried reading mock questions. He even paid lakhs of rupees as fees to attend a coaching class. But nothing worked out for him.
He attempted the UPSC Civil Services Exam multiple times, however, he was never able to clear even the first stage, ie Prelims. He became sad and frustrated. He was confused about what step should he take to change his fortune.
The magic-moment!
One day, a life-changing incident happened. While searching for new methods of preparation, Prateek came across the ClearIAS.com website. He got the phone number of the ClearIAS support team and got a chance to speak to a mentor who cleared different stages of UPSC CSE multiple times.
The mentor asked Prateek a few questions to understand what is wrong with Prateek's preparation and previous attempts.
The mistakes in previous attempts at UPSC CSE
The mentor asked if Prateek analysed previous year UPSC questions to find out the latest trends and high-priority areas. Prateek answered that he had never spent time to do such a thing in his previous attempts.
The mentor also asked if Prateek practised quality online mock exams in a time-constraint environment with negative marking and analysed his mistakes after each exam. Prateek nodded his head in negative. He never practised model exams. He only read MCQs from pirated photostats or PDFs. The quality of such questions was poor. This resulted in panic while solving high-standard UPSC questions in his previous attempts under exam-hall pressure.
The mentor elaborated on the importance of knowledge and exam skills in UPSC. The mentor asked Prateek about his previous coaching. He asked how many Intelligent Elimination Techniques (IETs) to solve MCQs were taught in his coaching classes. Prateek was not even aware of such techniques! He said he was never taught such techniques by his coaching institute. Besides, he said, his coaching institute did not even complete the regular UPSC syllabus.
Old-school methods are not sufficient to help you reach the top 1%!
The mentor consoled Prateek. He knew this is the case with most aspirants.
Prateek realised that the old-school methods and the low-quality resources are not sufficient to crack UPSC CSE. The mentor told Prateek that he needs to be among the top 1% to succeed in UPSC and a casual preparation is not enough.
The mentor highlighted the importance of extraordinary training and practise – with a focus on smart work.
Take a free trial of ClearIAS Online Learning
The mentor told Prateek to try ClearIAS online learning platform and feel the difference.
He asked Prateek to take a free trial of ClearIAS online mock exams and attend a few demo online classes of the ClearIAS.
Prateek quickly understood that ClearIAS online classes and ClearIAS mock exams are different.
He was quite surprised to know many toppers are regular users of ClearIAS.
He became a regular user of the ClearIAS website and ClearIAS app – along with more than a million aspirants who use the platform every month.
He wondered why he was not aware of such effective techniques and methods before.
Rapid Improvement in Performance!
Prateek started to see a dramatic increase in his marks once he started to follow the advice of ClearIAS mentors and faculty.
He is now already among the top 1% of students as per the ClearIAS All-India ranking in the mock exams.
Hopefully, he will be one of the toppers this year – like many other successful candidates from ClearIAS!
Prateek is really glad that he didn't continue with the traditional methods and found out something new that can create a real difference.
Even if Prateek does not top UPSC CSE this year, he will never be the same. He is now a brilliant young man who got real insights from the exceptional training by ClearIAS. His life is already transformed. Whether or not he succeeds in UPSC CSE, his knowledge, skills, and insights will never be wasted. He will succeed in life.
The vision of ClearIAS is to create leaders of tomorrow. Our training imparts multi-dimensional skills to help you succeed in life!
Note: Prateek is an aspirant who connected ClearIAS. His real name is different and that is changed to mask his identity. However, we know that there are thousands like Prateek.
Join ClearIAS Online Programs: Get the extra-edge!
If you think that you can relate to the story of Prateek, we suggest you check ClearIAS online programs, particularly:
Start intense preparation now with ClearIAS!
Feel the difference. Get the extra edge. This may be the magic you may be looking for!