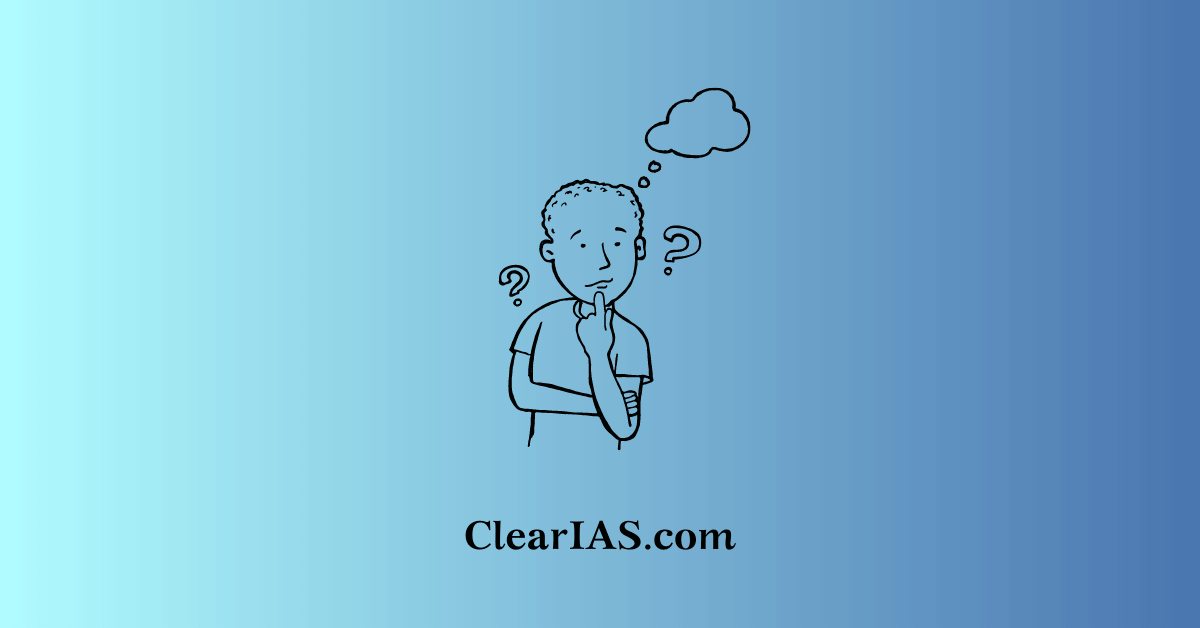 Do you often think why UPSC Civil Services Examination (CSE) is considered the toughest exam in India? We have the answer to all your doubts. Also let's understand in this article that, is it worth fighting for?
The Union Public Service Commission (UPSC) CSE examination is widely regarded as one of the toughest and most prestigious exams in India.
Conducted to recruit candidates for various civil services positions in the government, UPSC Civil Services Exam (CSE) is known for its high level of difficulty and comprehensive selection process.
Let's understand the reasons that make UPSC CSE the considerably toughest exam in India.
Why UPSC CSE is Considered the Toughest Exam in India
There are several reasons that justify this thought:
Vast Syllabus Covering Diverse Subjects
One of the primary reasons behind this thought for UPSC CSE is its extensive syllabus. The syllabus encompasses a wide range of subjects, including history, geography, economics, science, politics, and more. Candidates need to have a well-rounded knowledge of these subjects, making the preparation process both exhaustive and challenging.
The Three-Stage Selection Process
UPSC CSE's selection process comprises three stages: the Preliminary Examination, the Main Examination, and the Personality Test (Interview). Each stage poses its own set of challenges, making the journey to success a rigorous and demanding one.
Preliminary Examination: The first stage is an objective-type test, testing the candidates' general knowledge and aptitude. It requires a strategic approach as candidates must clear a cut-off to qualify for the next stage.
Main Examination: The second stage consists of subjective papers that evaluate candidates' in-depth understanding and analytical skills. It demands comprehensive answers, essay writing, and problem-solving abilities.
Personality Test (Interview): The final stage involves a personal interview that assesses the candidates' personality, communication skills, and confidence.
Unpredictable Nature of Questions
Nowadays, UPSC CSE is known for its unpredictable question patterns. The questions often test the candidates' ability to apply their knowledge rather than merely memorization of facts. This dynamic approach challenges candidates to think critically and apply concepts to real-life situations.
Extensive Reading and Current Affairs Knowledge
Cracking UPSC CSE demands a habit of continuous and extensive reading. Candidates must stay updated with current affairs, national and international events, government policies, and socio-economic developments. Keeping track of news and trends can be an exhausting task during the preparation period.
Tough Competition and Limited Vacancies
UPSC attracts a vast number of aspirants from diverse backgrounds, making the competition intense. With only a limited number of vacancies available, the margin for error is slim. Aspirants must consistently perform at their best to secure a place among the top candidates.
Time Management and Consistency
Preparing for UPSC Civil Services is a big challenge, and it's all about managing time well and staying consistent. It's not something one can do quickly – it takes many months, sometimes even years, to cover everything one needs to know and be competitive. The preparation period is long and tiring, so aspirants need to be dedicated and keep going, no matter what. It's important to balance study time, revision, and practice tests while staying focused and disciplined throughout the preparation.
No Fixed Success Formula
There is no fixed formula for success in UPSC. The journey of each aspirant is unique, and what works for one may not work for another. The key lies in discovering one's strengths, weaknesses, and learning styles to create a personalized approach to preparation.
Impact on Personal Life
Preparing for UPSC often requires candidates to put many other aspects of their personal and social life on hold. The intense study hours and dedication can lead to sacrifices in personal relationships and leisure activities. Striking a balance between preparation and personal life is a challenge that aspirants must navigate.
Necessity for Mental Strength and Resilience
The UPSC IAS preparation phase can be mentally tiring. The pressure to succeed, the long hours of study, and the possibility of multiple attempts can weigh heavily on aspirants. Building mental resilience and coping with stress is essential for success.
Is it Worth Fighting for UPSC CSE?
Deciding whether to go for the UPSC Civil Services Exam is a personal decision and can be complicated. UPSC CSE is a tough exam, but it also offers great opportunities. Here are some things to think about before deciding:
1. Prestigious Career: If you clear the UPSC exam, you can get a prestigious job in civil services. This means you can directly help with making important decisions for the country and society, which can be very fulfilling.
2. Different Job Options: UPSC offers many different types of jobs, like IAS, IPS, IFS, and many more. You can choose the one that matches your interests and skills the best.
3. Personal Growth: Preparing for UPSC CSE requires hard work and discipline, which can help you grow as a person. You will learn a lot and stay updated with current events.
4. Job Security: Civil services jobs provide stability and benefits like a pension after retirement, which can give you financial security in the long term.
5. Make a Difference: Being a civil servant lets you make positive changes in society and improve people's lives, which can be very satisfying.
6. Networking Opportunities: Being part of civil services gives you a chance to meet people from various forums and grow your professional network.
Challenges to be Considered
However, there are also challenges to consider:
1. Tough Competition: The competition for UPSC is fierce, and only a few people get selected. You will need to work hard to guarantee your success.
2. Time-Consuming Preparation: Preparing for UPSC CSE takes a lot of time, sometimes months or even years. This can affect your personal life and may need sacrifices.
3. Uncertain Outcome: UPSC Civil Services Exam is unpredictable, and you might feel disappointed even after trying your best. Some people have to attempt the exam multiple times before succeeding.
4. Pressure and Stress: Preparing for UPSC CSE can be mentally and emotionally tough because of the pressure to do well.
Conclusion
The UPSC CSE examination's reputation as the toughest exam in India is well-deserved but with determination, dedication, and a strong will it is achievable.
Ultimately, success in the UPSC exam opens doors to prestigious civil services positions, allowing individuals to contribute significantly to the nation's governance and development.
However, it's always good to have a backup plan and explore other career options too. Remember, success is not just about clearing UPSC; there are many ways to contribute to society and the country's progress.
Article Written By: Priti Raj