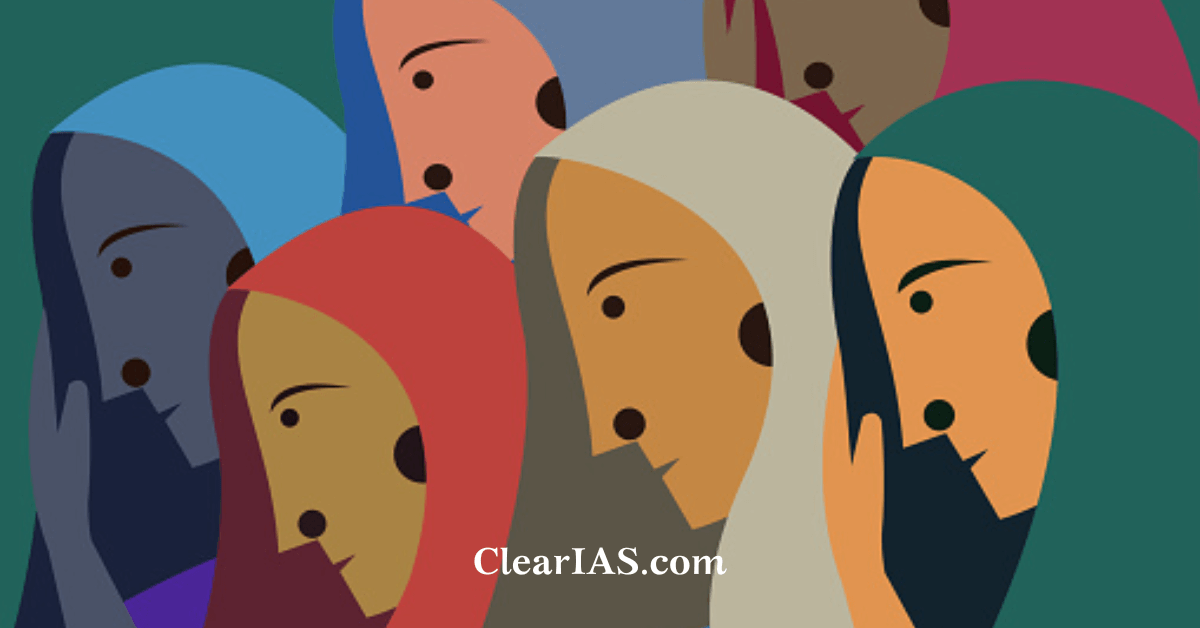 Are you curious to find out more about the significant but unsung women freedom fighters who influenced the Indian National Movement? To learn more, keep reading.
A topic for the UPSC Mains 2021 Essay exam was "The hand that rocks the cradle rules the world."
The topic's main draw was women's achievements and other forms of empowerment.
Therefore, contributions from women freedom fighters are important from a UPSC standpoint.
1. Pritilata Waddedar (1911-1932)
Pritilata Waddedar, who was born on May 5, 1911, in Chittagong (modern-day Bangladesh), was one of the first women to take up arms and engage in revolutionary activities.
She joined Deepali Sangh, a revolutionary organization that provided women with combat training when she was young.
She was eager to join Surya Sen's Indian Revolutionary Army, but she was met with opposition because it was dominated by men.
But, along with Kalpana Dutt, she underwent rigorous training to become a member of this group.
After the Chittagong Armoury Raid, in which most of the IRA's leaders were apprehended, Pritilata, who was only 21 years old at the time, was given command of a group of 7-10 young men who laid siege to the Pahartali European Club (a social club for Europeans).
This club was primarily targeted because of its racial and discriminatory practices. It had a sign that said, "Dogs and Indians not allowed."
On the night of 23 September 1932, dressed like a man, she boldly led the attack. In the ensuing fierce gun battle, she got shot in the leg, which prevented her from escaping.
Instead of surrendering, she chose to swallow a pill of cyanide and thus became a martyr.
2. Basanti Devi (1880-1974)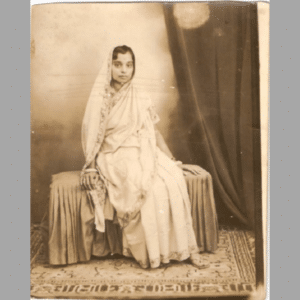 Devi became involved in the freedom struggle after her husband, Chittaranjan Das, was arrested for participating in the Non-cooperation movement.
She took part in movements such as the Khilafat and civil disobedience.
She was also a founding member of the Nari Karma Mandira, an educational centre for women.
After the death of her husband, she ran the weekly publication of Bangalar Katha. 
She headed the Bengal Provincial Congress as its President and received the Padma Vibhushan in 1973.
3. Aruna Asaf Ali (1909-1996)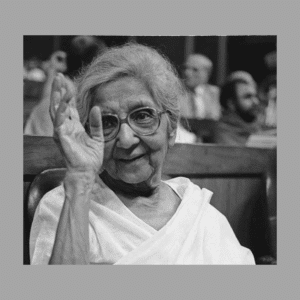 Aruna Asaf Ali was an Indian educator, political activist, and publisher.
She was an active participant in the Indian independence movement and is best known for hoisting the Indian National flag at the Gowalia Tank Maidan in Bombay during the Quit India Movement in 1942, giving the movement one of its most enduring images.
Aruna was dubbed the Heroine of the 1942 movement for her bravery in the face of danger and was called the Grand Old Lady of the Independence movement in her later years.
She also edited Inquilab, a monthly magazine of the Congress Party, along with  Ram Manohar Lohia.
In a 1944 issue, she exhorted the youth to action by asking them to forget futile discussions about violence and non-violence and join the revolution.
Leaders such as Jayaprakash Narayan and Aruna Asaf Ali were described as "the Political children of Gandhi but recent students of Karl Marx". She is one of women freedom fighters who have shaped our struggle for Independence.
4. Kamaladevi Chattopadhyay (1903-1988)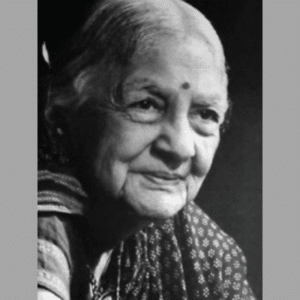 She is the first lady in India to stand in elections from Madras Constituency although she lost in the elections she pioneered the path for women in India.
She was best known for her involvement in the campaign for Indian independence and for being the impetus for the revival of Indian handicrafts, handlooms, and theatre in independent India.
In recognition of her work promoting handicrafts, UNESCO presented her with an award in 1977. She was also given Shantiniketan's highest honor, the Desikottama.
5. Matangini Hazra (1870-1942)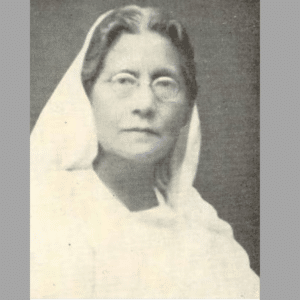 Matangini Hazra was an Indian revolutionary who took part in the movement for Indian independence up until the British Indian police shot her to death in front of the Tamluk Police Station (of the former Midnapore District) on September 29, 1942.
She was affectionately known as Gandhi Buri, Bengali for old lady Gandhi.
After Indian Independence, the first statue of a woman was erected in Kolkata, and it was Hazra's in 1977.
At the location of her murder in Tamluk, a statue now stands. In Kolkata, Hazra Road is also named in her honor.
6. Bina Das(1911-1986)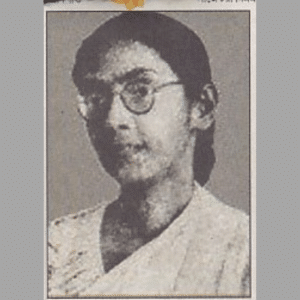 West Bengal-born Bina Das was an Indian nationalist and revolutionary. She was born to parents who were active in the Brahmo Samaj and the battle for freedom and who worked as social workers and educators.
Das belonged to the Chhatri Sangha, a semi-revolutionary group of women's organizations in Kolkata. She made an attempt to kill Bengal Governor Stanley Jackson on February 6, 1932, in the University of Calcutta's Convocation Hall.
Kamala Das Gupta, another freedom fighter, provided the revolver. She attempted to shoot five times but was unsuccessful, and she was given a nine-year prison term.
After her early release in 1939, Das joined the Congress party. In 1942, she participated in the Quit India movement and was imprisoned again from 1942 to 1945.
She will certainly be remembered as one of the notable women freedom fighters in our country.
7. Suniti Chaudhary (1917 – 1988)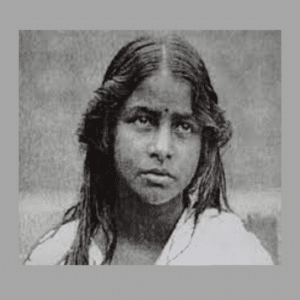 Suniti Choudhury was an Indian nationalist who, along with Santi Ghose, assassinated a British district magistrate when she was 16 years old and is known for her participation in an armed revolutionary struggle.
She is often dubbed as the youngest female revolutionary of the Indian Freedom Struggle
Under the guise of presenting a petition to organize a swimming competition among their classmates, Chowdhury and Santi Ghose, both 16 at the time, entered the office of Charles Geoffrey Buckland Stevens, a British bureaucrat and the district magistrate of Comilla, on December 14, 1931.
While Stevens was looking at the petition, Ghose and Chowdhury took out automatic pistols from under their shawls and shot and killed him.
She will undoubtedly be recognized as one of our country's notable women freedom fighters.
8. Jhalkari Bai ( 1830- 1858)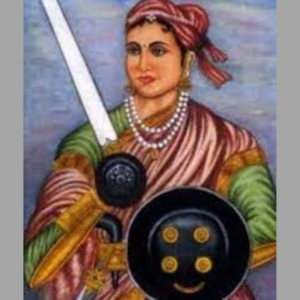 Jhalkaribai was a female soldier who was crucial in the 1857 Indian Rebellion.
She was an active participant in the women's army of Rani Lakshmibai of Jhansi.
She eventually rose to become a key adviser to the reigning monarch, Rani of Jhansi.
She assumed the queen's identity during the height of the Siege of Jhansi and fought on the front lines for the queen, enabling her to safely leave the fort.
9. Savithribhai Phule (1831-1897)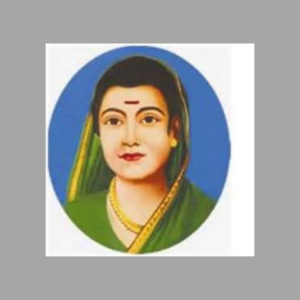 Savitribai Jyotirao Phule was a Maharashtrian poet, educator, and social reformer. She and her husband Jyothioba Phule in Maharashtra significantly contributed to the advancement of women's rights in India.
She is credited with founding the feminist movement in India. In Pune, near Bhide Wada, Savitribai and her husband established one of the first modern Indian girls' schools in 1848.
She campaigned to remove caste and gender prejudice and unfair treatment of individuals.
10. Beegum Hazrat Mahal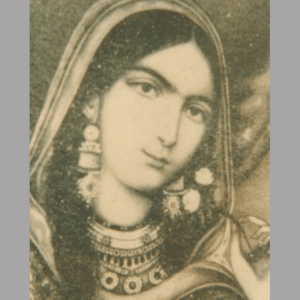 During the 1857 uprising, Begum Hazrat Mahal was one of the few women to oppose the British.
She was born Muhammadi Khanum. In Awadh's Faizabad, she was born.
She married Nawab Wajid Ali Shah in a mut'ah ceremony later in life.
The last Nawab of Awadh, Nawab Wajid Ali Shah, was exiled to Calcutta after Awadh was conquered by the British East India Company in 1856. Along with her son Birjis Qadir, Hazrat Mahal made the decision to remain in Lucknow.
Awadh was annexed after a rebellion started in Meerut and the revolt's flag was flown in Lucknow, which quickly spread to other Awadhi towns.
Only in Lucknow did the English continue to engage the rebels within the Residency building until they were able to reclaim their lost power.
11. Rani Gaidinliu (1915-1973)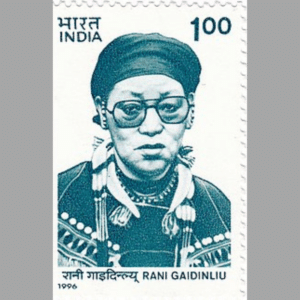 A Naga spiritual and political leader who led an uprising against British control in India was Gaidinliu Pamei, also known as Rani Gaidinliu.
She joined the Heraka religious movement, led by her cousin Haipou Jadonang, when she was 13 years old.
Later, the campaign evolved into an attempt to expel the British from Manipur and the nearby Naga regions.
Gaidinliu, who was detained in 1932 at the age of 16, received a life sentence from the British authorities.
When they first met in 1937, Jawaharlal Nehru pledged to work for her release. She was given the title "Rani" ("Queen") by Nehru, and she rose to fame as Rani Gaidinliu among the local community.
She will unquestionably be counted among the most notable women freedom fighters in the history of our country.
12. Durga Bhabi (1907-1999)

A revolutionary who joined the armed resistance against colonial rule was Durgawati Devi, also known as Durga Bhabhi.
As a Naujawan Bharat Sabha member, she assisted Bhagat Singh in fleeing Lahore after the 1928 murder of British police officer John P. Saunders.
Rajguru pretended to be Durgawati and Bhagat Singh's servant throughout the subsequent train ride.
Later, she undertook an unsuccessful effort to kill Lord Hailey, the former governor of Punjab, in retaliation for the hanging of Bhagat Singh, Rajguru, and Sukhdev.
13. Kittur Chennama (1778-1829)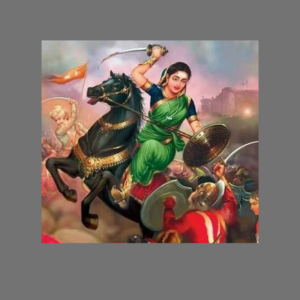 Rani Chennamma, the queen of Kittur, was one of the first rulers to organize an armed uprising against British rule. In the modern-day state of Karnataka, Kittur was a princely state.
After the death of her little son in 1824, she retaliated against the attempt to take control of her domain. Raja Mallasarja, her spouse, passed away in 1816.
She is regarded as one of the few leaders of the day who comprehended the British government's colonial plans.
In her initial uprising, Rani Chennamma overthrew the British, but the East India Company's second attack resulted in her capture and imprisonment.
14. Sarla Devi Chaudhurani (1872-1945)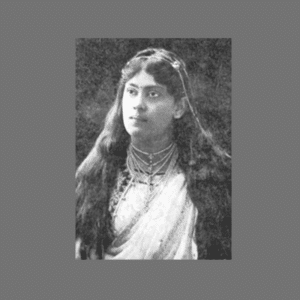 In 1910, Sarala Devi Chaudhurani, an educator and political leader from India, created Bharat Stree Mahamandal in Allahabad.
It was the country of India's first national organization for women. Promoting female education was one of the organization's main objectives.
15. Mirabehn (1892-1982)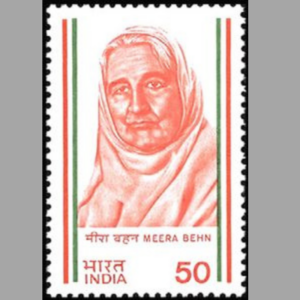 In the 1920s, Madeleine Slade—also known as Mirabehn or Meera Behn—left her home in England to live and work with Mahatma Gandhi.
She was a British supporter of the Indian Independence Movement.
She spent her entire life advancing Gandhi's ideals and human progress.
The height of the Gandhian era in the liberation struggle was when Mirabehn was living in India. At the Round Table Conference in London in 1931, she traveled with Gandhi and others.
Mirabehn's autobiography is titled The Spiritual Pilgrimage.
She also published Bapu's Letters to Mira and New and Old Gleanings.
Click here to know more about the Indian Freedom Struggle.
Article written by: Jis John Sebastian