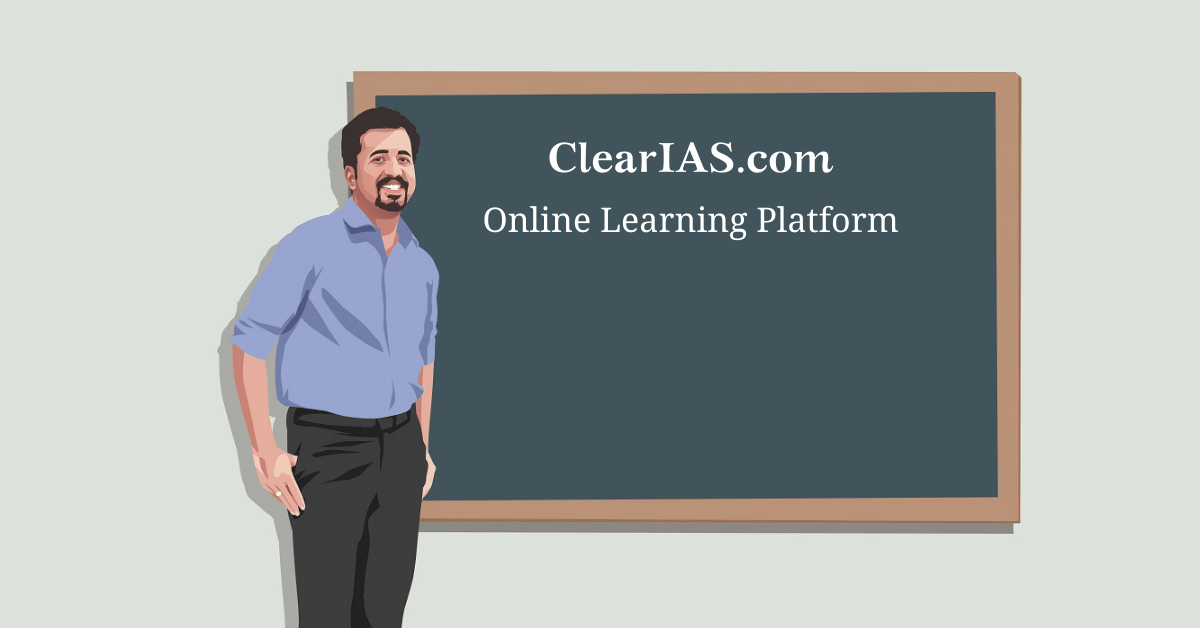 Wish to know about the founder of ClearIAS: Mr Alex Andrews George? Read more here.
Mr Alex Andrews George is the founder and director of ClearIAS – one of the most popular online learning platforms in India.
Alex is a content creator, author, mentor, and social entrepreneur.
He is proficient in Academics, Training, and Technology.
Alex Andrews George: Author of best-selling books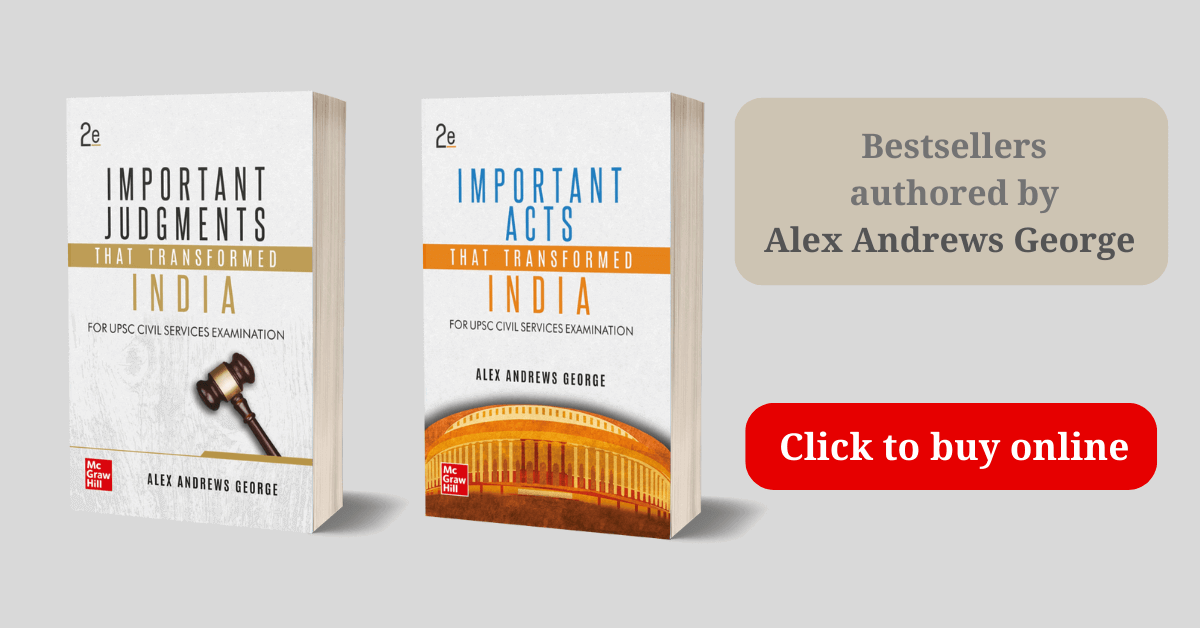 Alex is the author of many bestsellers.
His latest best-sellers Important Judgments that Transformed India and Important Acts that Transformed India are in the domain of Indian Polity – about the Indian Judiciary and Indian Parliament.
He also writes columns in many newspapers like Dainik Bhaskar, India Today, and Malayala Manorama.
Expert Civil Service Exam Trainer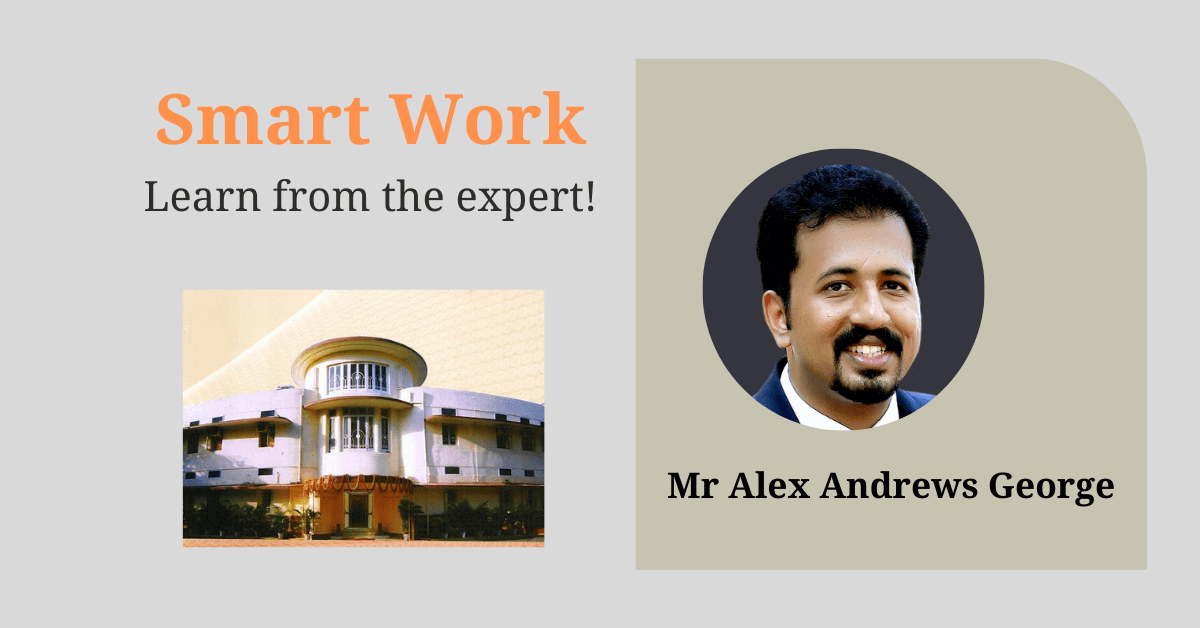 Alex is one of the expert Civil Service Exam trainers in India.
He had an excellent track record when he was a UPSC CSE aspirant. He qualified 5 UPSC CSE Prelims in a row, wrote 5 UPSC CSE Mains, and attended 3 UPSC CSE Interviews.
Civil Service aspirants love his classes on Polity, Economics, Ethics etc. His smart approach to Prelims, Mains, and Interviews is also popular among students.
The success techniques and mentorship by Alex Andrews George are unique as they focus mainly on smart work.
You can attend online classes by Alex – if you enrol on either the Prelims cum Mains Program or Prelims Marks Booster Program of ClearIAS.
Students who join the ClearIAS Prelims Personal Mentorship program may also get a chance to get mentored by him.
Mentor; Teacher; Trainer
Alex has a special talent for making complex subjects simple.
He loves to share his knowledge and expertise. He is loved back by thousands of his students.
His teaching methods (using online courses, mock exams, notes, and guidance) helped many candidates add the prestigious three letters 'IAS', 'IPS' or 'IFS' into their names.
His mentee list includes Civil Service aspirants, startup enthusiasts, and many success seekers.
You can read the testimonials of Alex's students here.
Pioneer in Online Education
Alex Andrews George has 14+ Years of experience in online education – creating content across multiple domains.
With respect to UPSC Exam preparation, Alex is one of the pioneers in online training.
ClearIAS Founder
Founded by Alex Andrews George in 2012, ClearIAS.com is now used by more than 1 million aspirants every month.
ClearIAS offers expert UPSC Coaching and better features at less than half of the fees charged by many traditional coaching institutes.
Many online students of ClearIAS have emerged as UPSC Toppers in the last 10 years.
You can read about the ClearIAS Story here.
Click here to know more about the ClearIAS Online Programs.
Engineer by Qualification; Problem-Solver by Action
Mr. Alex is a problem solver with diverse experience and interests.
As a change-maker, he likes to build new things and constantly improve existing systems.
ClearIAS is just one of his major projects in the online learning and test-prep field.
As a serial entrepreneur, he loves building new projects which makes the life of others better.
PS: Check the official website of Alex Andrews George to get his latest updates.