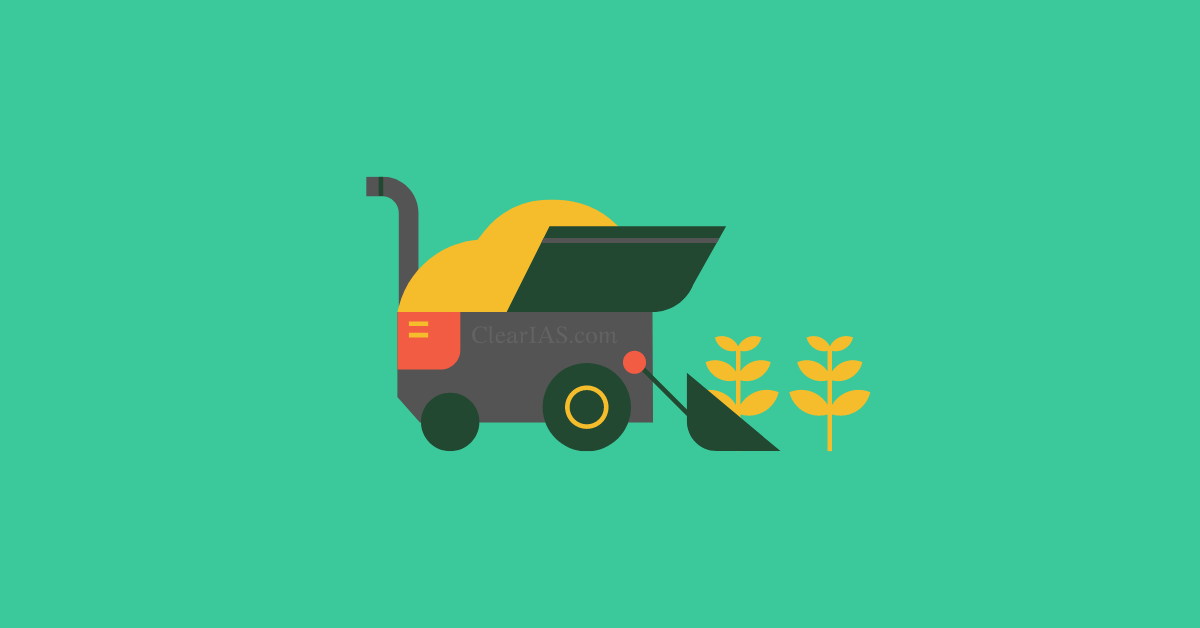 What is Agriculture Infrastructure Fund?
Agriculture Infrastructure Fund is a Central Sector Scheme.
The scheme provides a medium – long term debt financing facility for investment in viable projects for post-harvest management Infrastructure and community farming assets through interest subvention and financial support.
Background
The role of infrastructure is crucial for agriculture development and for taking the production dynamics to the next level.
It is only through the development of infrastructure, especially at the post-harvest stage that the produce can be optimally utilized with opportunity for value addition and a fair deal for the farmers.
Development of such infrastructure shall also address the vagaries of nature, the regional disparities, development of human resource and realization of the full potential of our limited land resource
Agriculture Infrastructure Fund – Explained
Note: Subscribe ClearIAS YouTube Channel to learn from more free videos.
Intended Beneficiaries of Agriculture Infrastructure Fund
Under the scheme, Rs. One Lakh Crore will be provided by banks and financial institutions as loans to –
Primary Agricultural Credit Societies (PACS),
Marketing Cooperative Societies,
Farmer Producers Organizations (FPOs),
Farmers,
Joint Liability Groups (JLG),
Multipurpose Cooperative Societies,
Agri-entrepreneurs,
Startups,
Aggregation Infrastructure Providers and
Public-Private Partnership Projects sponsored by Central/State agency or a Local Body.
Details of Agriculture Infrastructure Fund Scheme
All loans under this financing facility will have interest subvention of 3% per annum up to a limit of Rs. 2 crores. This subvention will be available for a maximum period of seven years.
Further, credit guarantee coverage will be available for eligible borrowers from this financing facility under the Credit Guarantee Fund Trust for Micro and Small Enterprises (CGTMSE) scheme for a loan up to Rs. 2 crores. The fee for this coverage will be paid by the Government.
In the case of FPOs, the credit guarantee may be availed from the facility created under FPO promotion scheme of Department of Agriculture, Cooperation & Farmers Welfare (DACFW).
The moratorium for repayment under this financing facility may vary subject to a minimum of 6 months and maximum of 2 years.
The duration of the scheme
The duration of the Scheme shall be from FY2020 to FY2029 (10 years).
For more details, refer to this PDF.