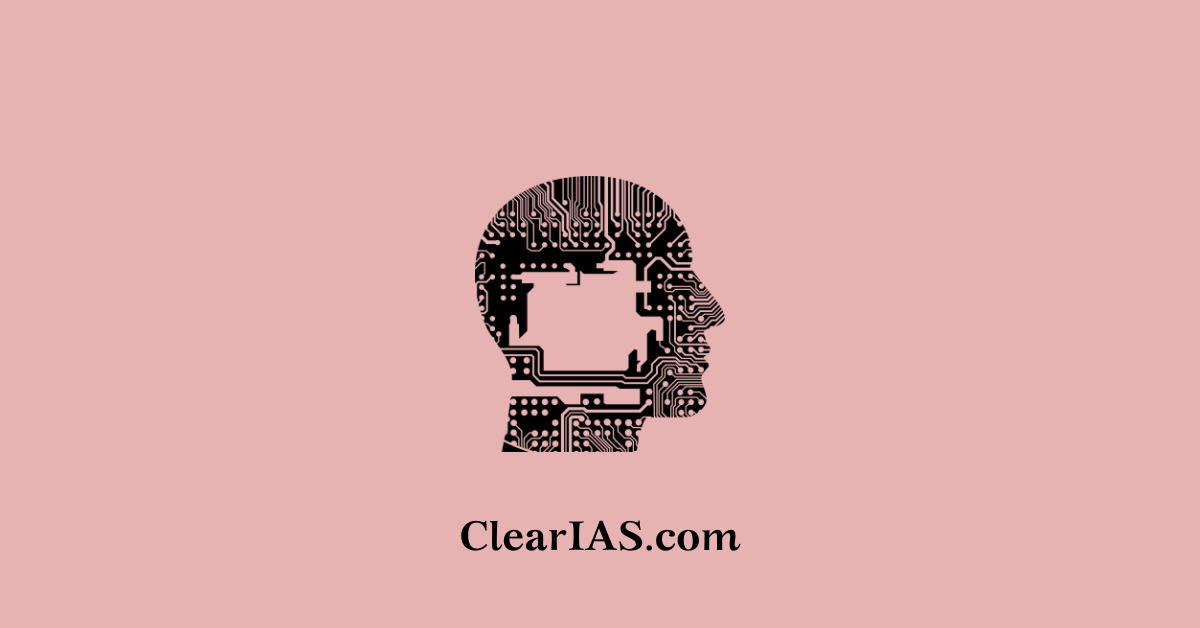 Artificial Intelligence (AI) plays a significant role in every aspect of life. One such important sector is AI in education.
The use of AI applications in the education field can assist our teachers in increasing their efficiency by sparing them to perform high-level intellectual tasks in teaching.
In the present scenario, University Grant Commission (UGC) has also recommended the application of modern techniques including hybrid methods.
It is realized that the AI technique can fill the quality gap in the education system so it requires due importance.
What do you understand by Artificial Intelligence?
Artificial intelligence is the use of a computer or computer-enabled system's capacity to process information and provide results that are similar to human logical behavior in problem-solving and decision-making.
AI subset machine learning enables a machine to automatically learn from prior data without explicit programming.
AI aims to create intelligent computer systems that can handle challenging problems. The education system also has a wide range of applications for this technology.
Moreover, the Education 2030 Agenda can be achieved with the help of Artificial Intelligence technologies, and UNESCO is committed to assisting Member States in doing so while ensuring that its use in educational contexts is governed by the fundamental values of equity and inclusion.
Application of AI in Education
Artificial Intelligence can be used in the education sector in several ways to enhance the efficiency of the sector.
Robot Teachers: Humanoid robot teachers can assist human teachers in delivering lectures to their students and can make teaching more interesting using AI capabilities.
Personalized Education: AI can help in creating personalized teaching patterns for individuals as per their potential in different areas of learning. It can analyze the knowledge gap and preferences of individual students.
Tutoring: Artificial Intelligence can play an important role in tutoring students by solving their doubts outside the classroom. It can be possible with the help of chatbots and other AI-enabled tools. In addition, AI will also help in solving problems in a timely manner.
Automated Grading System: AI-powered grading software uses machine learning techniques by replicating a human teacher's grading pattern in education. It will be helpful in removing the biases in the evaluation and human error. The most popularly used automated grading system in the education sector is optical marking recognition (OMR) criteria for the evaluation of the objective types of questions.
Natural Language Processing: Natural Language Processing Assist students in making necessary corrections in relation to their documents and reports. Such as AI-enabled software that provides suggestions related to errors present in the document like Grammarly is an example of it. Moreover, there are various other NLP software tools that help in translating from one language to another like Google translator, Microsoft translator, etc.
Virtual Reality: People can explore and engage with a three-dimensional computer-generated environment known as virtual reality. By incorporating experiential learning into their lessons, VR educators are redefining what it means to be a student.
Administrative Tasks: AI can help the administration in organizing their tasks such as rescheduling curriculum, rescheduling classes, making attendance, grading paper, sharing reports of the students automatically to their parents, etc. It will help in reducing manual work along with help in the reduction of the use of paper and can be considered beneficial for the environment.
Creation of Smart Content: AI-based software tools will help in the creation of smart content. It can also help in keeping the information up to date.
Multilingual Teaching: As India has various regional languages, NLP tools having AI capabilities will help in breaking down the barrier of language for communication. In that way, access to quality education and sharing of knowledge to a wider level can be possible.
Steps Taken by the Government to Use AI for Education Transformation
The National Education Policy, introduced in 2020, has recommended introducing contemporary subjects like Artificial Intelligence in the curriculum.
In accordance with the NEP, 2020, the National Council of Educational Research & Training (NCERT) has started the process of developing a new National Curriculum Framework for School Education, during which the potential for adding an introductory course on artificial intelligence (AI) at the secondary level.
In the meantime, the Central Board of Secondary Education (CBSE) has introduced Artificial Intelligence as a subject in class IX and in Class XI from session 2020-2021 in their affiliated schools.
Moreover, the government has introduced the Four Year Integrated Teacher Education Program (ITEP) and NISHTHA Integrated Training Program for teachers, head teachers/principals, and other stakeholders in educational management.
The NISHTHA training program is administered online through the DIKSHA portal, which incorporates AI tools to provide self-paced learning and close supervision.
Risk and Challenges of AI in Education
Though it will accelerate progress towards SDG 4 i.e., ensuring inclusive and equitable quality education and promoting lifelong learning opportunities for all, but it has several risks and challenges in implementing AI in the education sector.
Both students and teachers have difficulties while trying to teach their students how to use technology. The main issue is that instructors are frequently not given the proper training to use the new technology in their classes.
In more and more professions, including education, AI is replacing the role of humans and it may take away the human role in education. It involves more than just teaching; it also involves grading papers, composing essays, and advising students on their next course of study.
It can lead to the consequence that a robot may not be as good a teacher as a human can be and may reduce the element of behavioral learning.
Also Read: Effect of Technology on Children
Conclusion
The main role of AI in education is the automation of both academic and administrative tasks, personalized learning, smart content, and all-time accessibility. Over the course of time, AI has resolved the issue of accessibility in several fields like health, environment, etc. India's potential for AI growth has made it unavoidable for the country to integrate technology into education in order to take advantage of it and better educate India's young people for the future.
Article Written By: Priti Raj