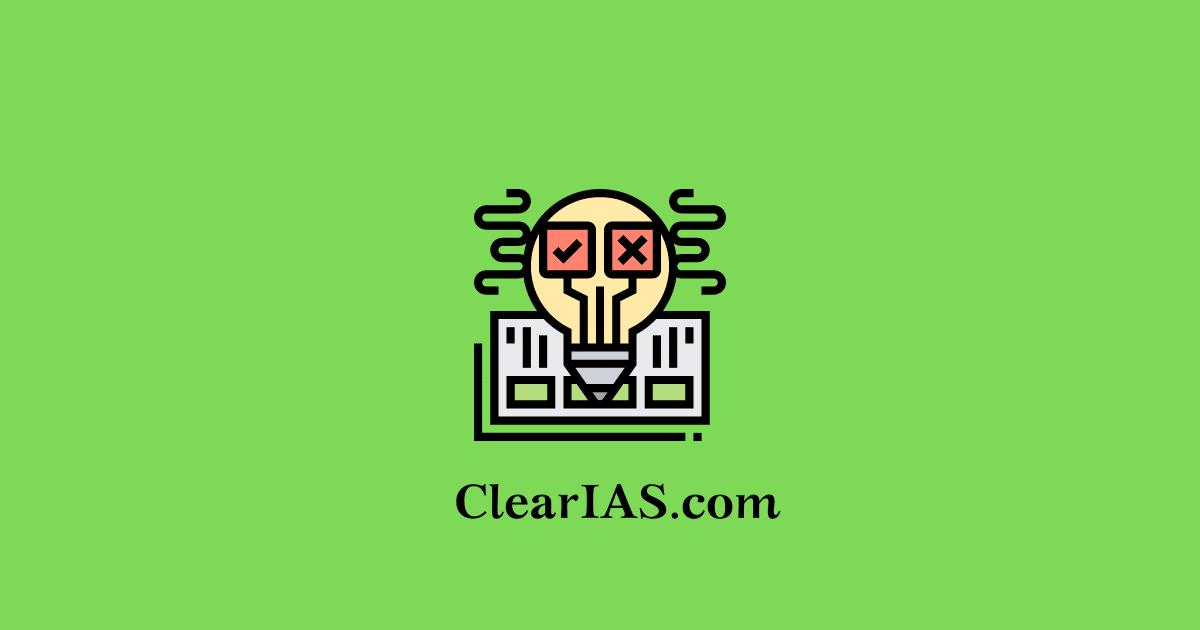 What is aptitude? What are the nature and characteristics of aptitude? Why is it important for civil servants and what are the different varieties of aptitude for a civil servant? What are the changes required due to the changing nature of society? And what is there which still needs to be done? These are some of the questions we will be dealing with in the article.
Let us understand it by a simple example.
Two friends Chiku and Meeku after completing their school decided to take admission to college. While chiku took subjects of his own choice, Meeku was forced to take the subjects that his father chose for him. Because the subject was not of his interest, despite being a topper in his school, Meeku was doing bad in college and his marks started decreasing. Then Meeku decided to change the subjects of his own choice and now he started getting good grades again and became one of the highest scorers.
The above example shows the importance of Aptitude.
What is Aptitude?
It is an innate set of characteristics of an individual's ability to acquire adequate training with some knowledge base and a set of skills. It is a unique combination of abilities that predisposes a person to do better than another and increase his chances of success.
It is a present condition that is indicative of an individual's potential for the future.
For example, having an aptitude to understand melody and beats is a basic requirement to become a musician.
Aptitude deals with the ability to perform work and the capability and compassion required for it. For example, to be a civil servant you should have the basic knowledge to clear the civil services exam, can work hard, and have the desire to become a civil servant and serve the nation.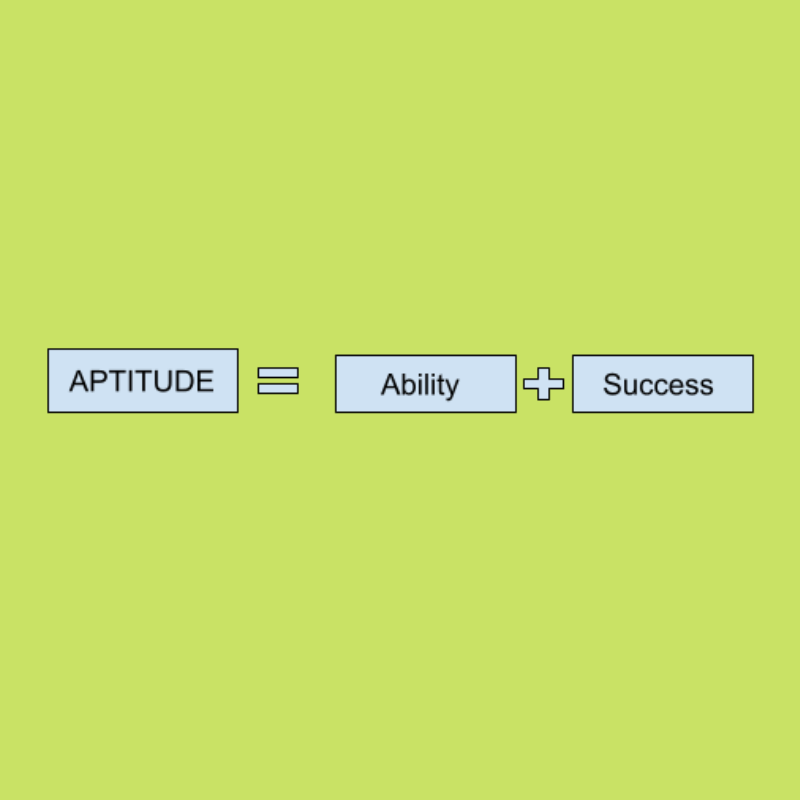 Nature and characteristics of Aptitude
It is a broad concept that means that aptitude embraces any concept and characteristics which contributes to intelligence, learning, achievement, personality, skills, interest, and so on.
It is a result of various combinations of factors and the interaction of heredity and environment. An individual is born with certain potentials. And after that the environment he interacts with helps or sometimes hinders these potentials. For example, you might have an inclination toward mathematics but this might not reflect in the future.
It predicts future ability and potential. When you say someone is good in academics it means that he will be successful in the future in academic activities as he is having scholastic aptitude.
Aptitude indicates the fitness of an individual for doing a particular task or work. For example, if a person doesn't have leadership qualities and does not have the aptitude of leading others, he might not become a good politician.
Aptitude is a quality that cannot be harnessed even after proper training. For example, if a person cannot differentiate between a pitch, tone, or rhythm that person will find it difficult to become a musician even after proper training.
Aptitude is not a proper or a concrete object or ability, it is an abstract noun that expresses a specific quality in the total personality of a person.
Types of Aptitude
There are different varieties of skills based on aptitude such as fast comprehension of situations, fast thinking, mathematical skills, and so on. These abilities are considered largely inborn. For example in India bowlers are largely medium.
Aptitude is significant for individuals as well as society as there are different aptitudes in different people which benefits human resource development and social needs all types and varieties of aptitude– doctors, engineers, clerks, civil servants, and so on.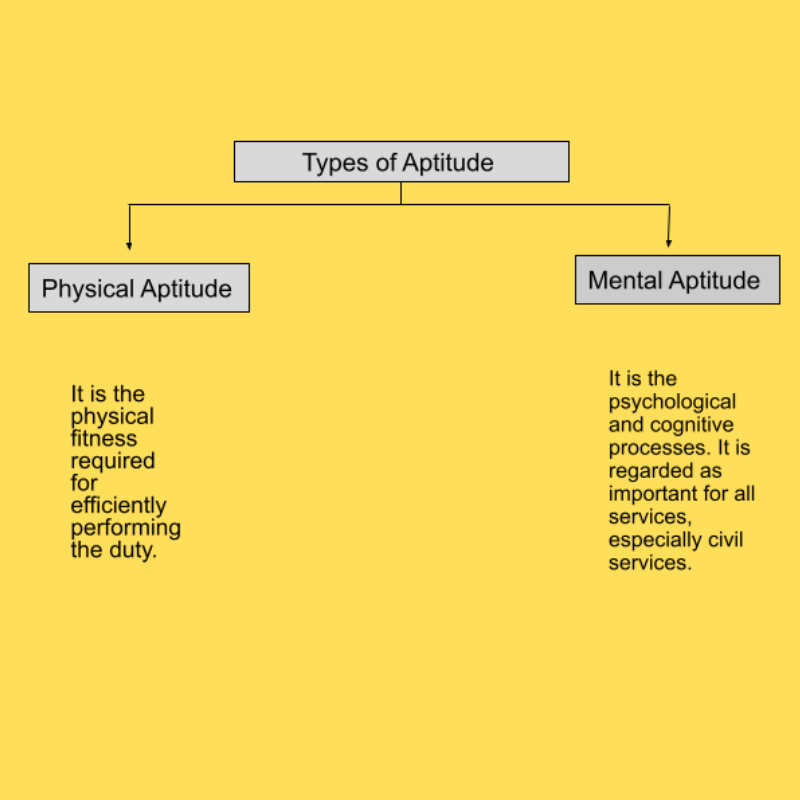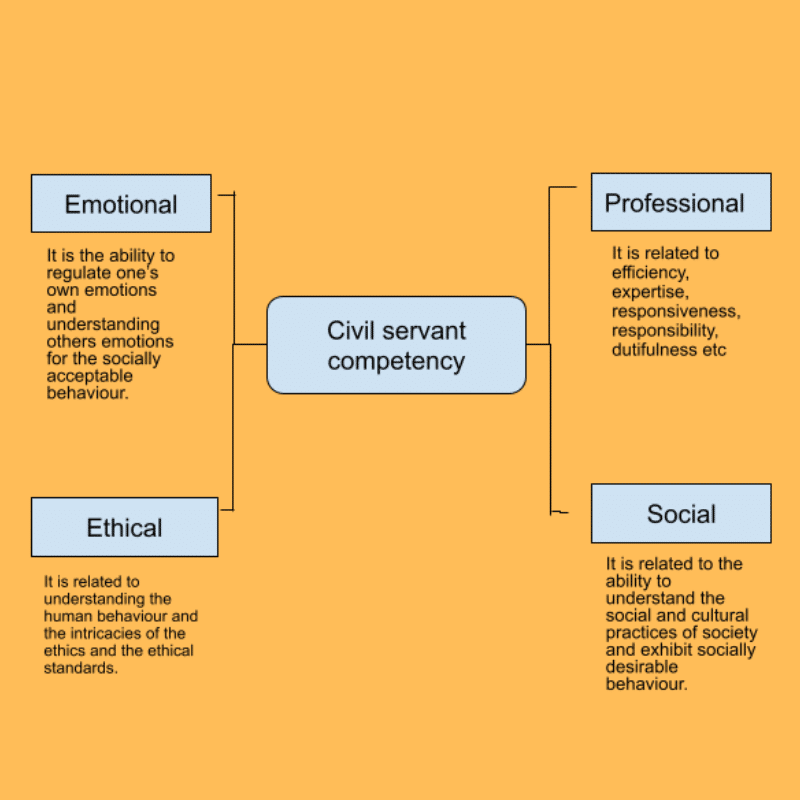 Changing nature of Aptitude
Traditionally aptitude was considered more related to knowledge skills, intelligence, and so on. However, with changing society and enhancement of ideas like ethics, emotional intelligence, analyzing the behaviors of different people, administrators on one hand and changing aims of governance, on the other hand, the concept of holistic competence has emerged that is being propagated by the DoPT (Department of Personnel and Training) in their training manual on values and administration.
Civil services are now not related to knowledge and skills only, but also values and ethics so that they can withstand even difficult situations.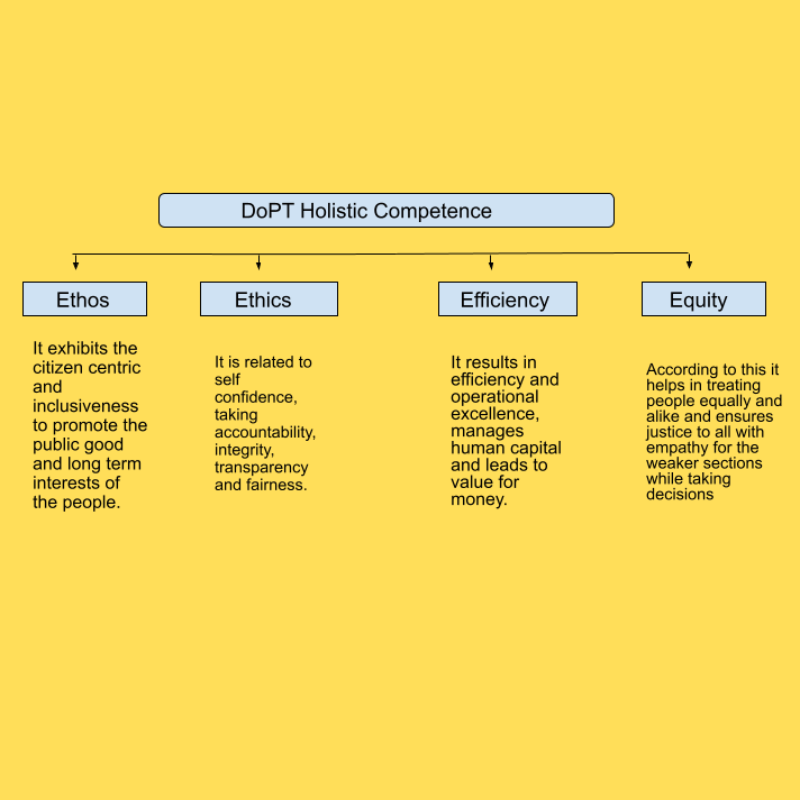 Importance of Aptitude in Civil Services
It is required to maintain the standards of civil services. As the civil services form the permanent structure and the backbone of the administrative system, a qualitative, professional, skilled workforce is a necessity.
In India, a civil servant is entrusted with a diverse set of responsibilities and hence it becomes very important for a civil servant to possess such diverse skills.
The administrators have to face different kinds of problems and challenges in their day-to-day life. They cannot rely on the traditional approaches when the environment in which they are dealing has changed now as every problem has new effects. In such situations, a civil servant needs to make spontaneous decisions and have critical thinking ability.
The new concept of e-governance with the aim of less government and more governance, demands transformational changes in the government machinery as well as the working style of the government. The civil servant must have the ability to adapt to new technologies and new styles and become the agents of change.
In a country like India civil servants need to know how to face complex and contrasting socio-economic dilemmas and challenges resulting in a deep sense of moral and ethical dilemmas. This demands aptitude to prevail over these contradictions and solve them.
The aptitude of a Civil Servant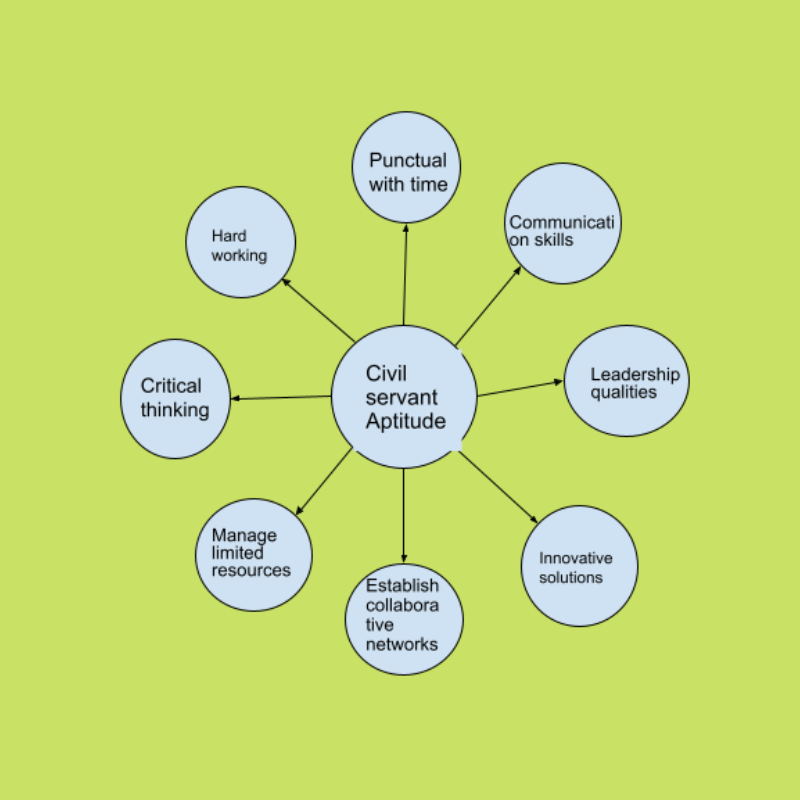 Criticism against Aptitude
Few people argue that it is a complex task and very difficult to differentiate between what is the correct potential. Aptitude depends on the individual's social and cultural experiences. It thus is different for different people such as their upbringing, education, the environment they were brought up in, and so on.
Aptitude at best predicts the probability of performance or success. There is never a certainty that the prediction necessarily will result in a good performance as there are also other factors involved which contribute to success.
With the technological advancements and changing job descriptions, the requirements are also changing and new types of jobs are evolving making the task of aptitude more difficult.
Due to the increasing demands and needs of society, there appears to be a gap between the aptitude held by civil servants and the aptitude desired for the services. This is one major factor in which India is not able to regulate, administer and progress with the global standards. Although the government is trying to overcome such gaps by lateral entry, consulting services, contracts, etc. these don't offer effective solutions unless aptitude as expertise comes from within, which demands structural, procedural, and behavioral reforms in civil services, be it recruitment, training or increasing the role of specialist and professional expertise.
Article written by Chetna Yadav.