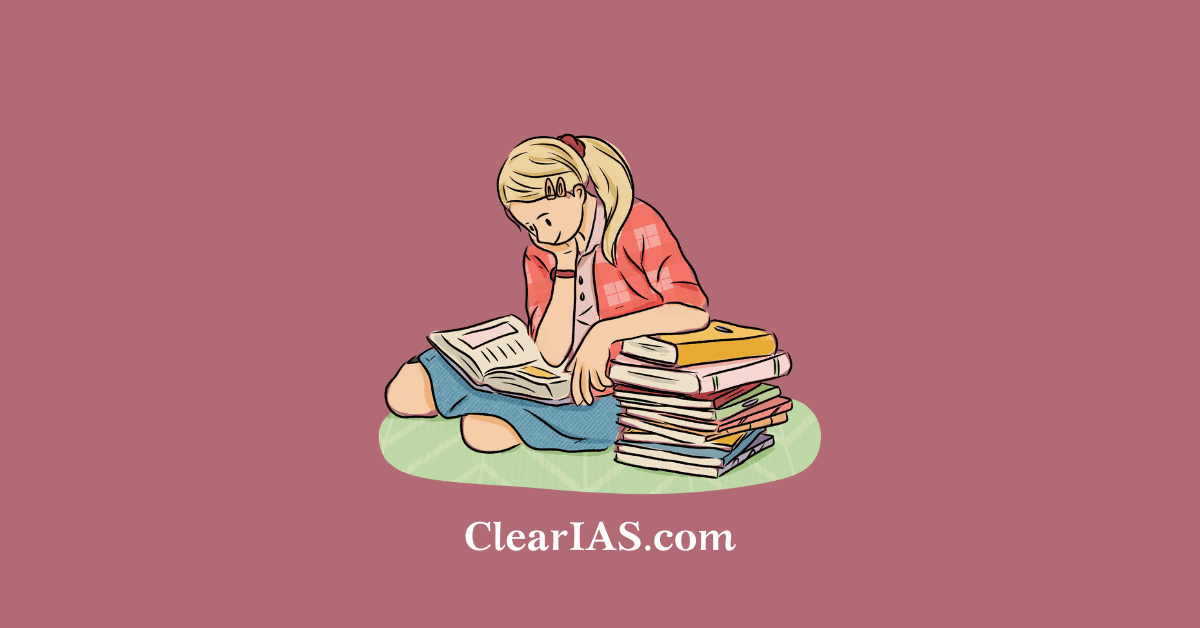 Balancing graduation studies with UPSC CSE preparation can be challenging but possible. Let's understand how to manage both at the same time in this article.
UPSC Civil Services Examination (CSE) is a dream of lakhs of aspirants. This examination is known for its rigorous selection process and the vastness of the syllabus. Though there is no set mantra on how to clear this exam, every year, lakhs of aspirants prepare rigorously for this exam to achieve success and become civil servants.
The UPSC CSE journey is considered a lengthy journey. It's great if an aspirant can succeed in this exam in the first year's preparation or in their first attempt but as we know according to the several success stories, sometimes it takes more than one attempt.
In that scenario, what could be the possible option for an aspirant that will help them to be ahead of lakhs of other aspirants who are willing to appear in this exam? One possible solution for this could be clarity of thought. There are plenty of aspirants who have decided that they want to pursue civil service in the future. For those aspirants, it is a golden opportunity to start their UPSC CSE preparation during their graduation.
Though this can be challenging to manage both graduation studies and civil services preparation at the same time, but in this article, we have provided some tips that will surely help you in balancing graduation studies with UPSC CSE preparation.
Is It Possible to Prepare for UPSC CSE During Graduation?
Yes, it is absolutely possible to prepare for the UPSC Civil Services Examination (CSE) during your graduation. Many successful UPSC aspirants start their preparation while pursuing their undergraduate studies.
However, it's important to note that balancing both graduation and UPSC preparation can be challenging, and it requires careful planning, dedication, and effective time management.
Balancing Graduation Studies with UPSC Preparation
Balancing graduation studies with UPSC preparation can be challenging but it can be manageable by following these tips:
Time Management
Time management is the key to balancing your graduation studies and UPSC CSE preparation. Here's how you can effectively manage your time:
Avoid College Gossip: In order to manage time effectively, the first and foremost thing is to avoid college gossip and not indulge in irrelevant activities, that do not help you in any personality development.
Create a Study Schedule: Start by creating a weekly study schedule that allocates specific time slots for UPSC preparation and graduation studies. Stick to this schedule.
Set Realistic Goals: Set achievable daily and weekly goals for both your graduation studies and UPSC CSE preparation. This will help you track your progress and stay motivated.
Prioritize Subjects: Identify the most important subjects or topics for your graduation studies and UPSC preparation. Give more time and attention to the subjects that need it.
Utilize Breaks Wisely: While in college, utilize breaks between classes for quick revision or to read UPSC-related materials. Every small effort counts in this journey.
Combine Learning: Whenever possible, try to integrate your graduation studies with UPSC preparation. For example, if your graduation subject is history, use the knowledge gained to your advantage in the UPSC history syllabus.
Also Read: Time Management Strategies for UPSC CSE Preparation
Resource Management
Effective resource management is another important aspect of balancing graduation studies with UPSC preparation:
Select Study Materials Carefully: Choose your study materials wisely. Invest your time in quality UPSC preparation books and materials. Make use of online resources, as well as reference books for your graduation studies.
Offline Courses and Guidance: If possible, consider enrolling in online UPSC preparation courses. They often offer flexible schedules and detailed study materials. They will also provide the right guidance that will keep you on the right path during this preparation journey.
Use Digital Platforms: Utilize digital platforms, and websites like ClearIAS.com to enhance your learning experience. These can help you manage your study schedule efficiently and will provide the most updated information in one place.
In order to select relevant study material, candidates can rely on the free notes available on ClearIAS. Each topic on this platform is created by keeping the requirements of the UPSC exam in mind. ClearIAS provides relevant notes for all the subjects in one place. This will help aspirants in building a foundation during their preparation.
Stay Consistent and Stay Healthy
Consistency is key in both your graduation studies and UPSC preparation. Here are some tips for maintaining your consistency:
Stay Healthy: Don't neglect your health. Maintain a balanced diet, get regular exercise, and ensure you get enough sleep. A healthy body and mind are important for effective studying.
Stay Motivated: Joining any UPSC platform and engaging with fellow aspirants can help you stay motivated. Share your successes and challenges with your peers.
Review and Revise: Regularly review your progress, and revise topics you've already covered. Repetition is very important for retention of information.
Stay Positive: Maintain a positive outlook during this journey and preparation. Understand that balancing your studies is challenging, but it is possible with the right approach.
Also Read: How to Manage Stress and Anxiety during UPSC CSE Preparation Journey
Take Breaks
While consistency is very important, it's also important to take breaks as well. Overburdening yourself can lead to burnout. Make sure to allocate some time for relaxation and hobbies to rejuvenate your mind.
Conclusion
Balancing graduation studies with UPSC CSE preparation is undoubtedly challenging, but it's not impossible. The key is effective time management, resource management, and consistency. Stay focused on your goals and maintain a positive attitude towards this journey.
Also, remember that success in the UPSC examination is not completely determined by the number of hours you study, but by the quality and dedication you put into your preparation. Your graduation studies can also complement your UPSC preparation by providing you with a well-rounded knowledge base.
The journey towards a career in civil services is demanding, but it is also incredibly rewarding. By following the strategies outlined in this article and maintaining a disciplined and balanced approach, you can successfully balance your graduation studies with UPSC preparation and work towards your dream of serving the country as a civil servant.
Article Written By: Priti Raj