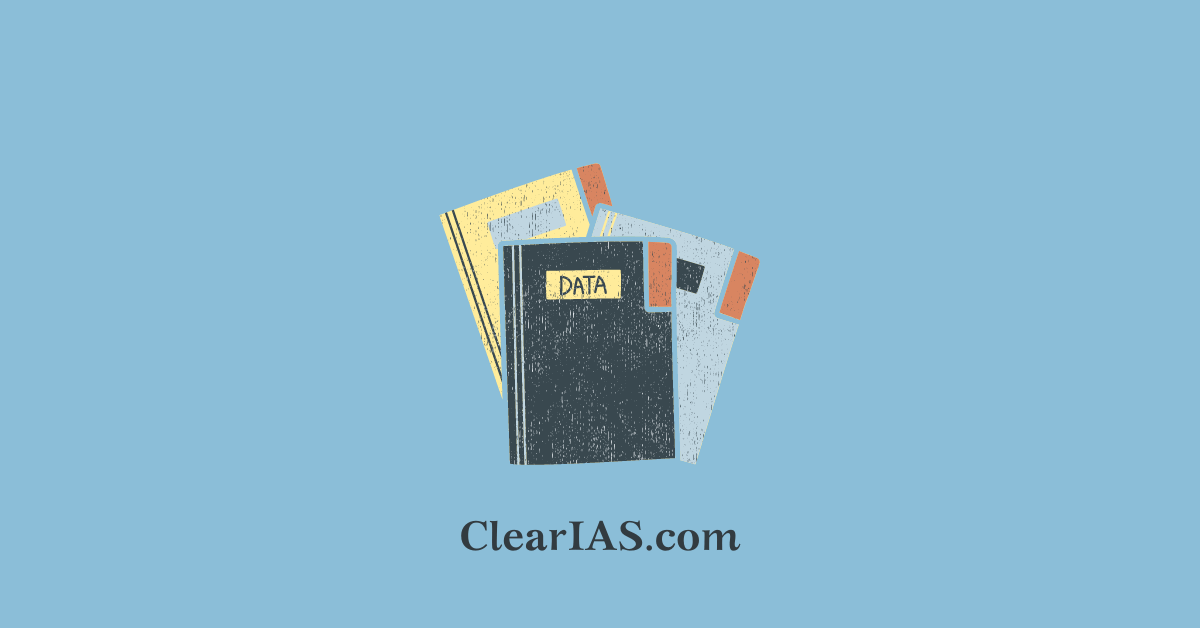 What do you understand by big data? What are its applications? What are the challenges associated with it?
In today's world, data is a valuable resource. Governments and other organizations are creating, processing, and storing a vast amount of data as they make the shift to a virtual world.
In addition, a number of agencies and organizations continuously create useful and relevant data in a variety of formats, such as Census data, NSSO data, economic survey data, industry- or domain-specific data, etc.
When collated, they provide the contextual framework and valuable insight into the functioning of an audited organization.
What is Big Data?
Big Data refers to extremely large, complex data sets that exceed the traditional processing capabilities of the IT infrastructure due to their size, format diversity, and speed of generation. It uses information as a key asset and compiles data from all possible sources. It includes:
Structured and unstructured data
Internal and external data
Formal and informal communication
There are three dimensions of big data which are to be considered while designing a management framework for big data:
1. Distinguishing features
Volume – quantity, the amount of data
Variety – formats, data types, data from various sources
Velocity – speed, the speed of data going in and out
Value – The ability to turn data into useful insights
Veracity – the quality of data
2. Processes
Capture- obtaining data in various forms
Curate -synthesizing data for use and reuse
Store -preservation
Search -exploration
Share–distribution and access
Transfer– move
3. Results
Visualization and analysis
Applications of Big Data
Healthcare and IoT: Using big data tools, data regarding patient experience is collected and used by doctors to give better treatment. IoT devices can sense a symptom of probable coming disease in the human body and prevent it from giving advanced treatment.
Education Sector: Online educational course conducting organizations utilize big data to search for candidates, interested in that course.
Government Sector: Big data helps in making faster and more informed decisions regarding various political programs and also helps in identifying areas that are in immediate need of attention. Big Data is hugely used for deceit recognition in the domain of cyber security.
Product Development: Big data is used by companies like Netflix to anticipate user demand. By categorizing important characteristics of previous and present products or services and analyzing the relationship between those characteristics and the commercial success of the offerings, they create prediction models for new products and services.
Operational Efficiency: Big data analyze and assess production, customer feedback and returns, and other factors that reduce outages and anticipate future demands. Big data can also be used to improve decision-making in accordance with the needs of the marketplace.
Customer Experience: In order to enhance the engagement process and increase the value provided, big data enables you to collect information from social media, site traffic, call logs, and other sources.
Drive Innovation: Big data may support innovation by analyzing the relationships between people, institutions, things, and processes, and then coming up with fresh applications for those insights.
Fraud and Compliance: Security landscapes and compliance requirements are constantly evolving. Big data makes it easier to spot patterns in data that lead to fraud and can consolidate a lot of data to speed up regulatory reporting.
Machine Learning: Big data enable us to teach machines instead of programming them. That is made possible by the availability of massive data to train machine learning models.
Challenges
Storage: Despite the development of new storage technology, data volumes double in size approximately every two years. Organizations still have trouble keeping up with their data and figuring out how to store it efficiently.
Privacy: Data privacy and Net neutrality are the twin issues of digitization that are brought on by big data analytics.
Security: For organizations, security is a major concern. Information that isn't encrypted is vulnerable to theft or damage from cyber criminals.
Technological Challenges: Big data have many inherent limitations, including a poor infrastructure for gathering and managing such vast amounts of data, concerns with storage and computing, scalability, and streaming.
Rapid Enhancement: Big data technology is changing rapidly. Keeping up with big data technology is an ongoing challenge.
Government Initiatives and interventions
Following are some of the government level initiatives and interventions in the field of big data:
National Data & Analytics Platform
NITI Aayog launched the National Data & Analytics Platform (NDAP).
The platform intends to democratize access to public government data by making data available on a user-friendly platform that is accessible, interoperable, and interactive.
It hosts foundational datasets from various government agencies, presents them coherently, and provides tools for analytics and visualization.
Big Data Management Policy
India has formulated a Big Data Management Policy and is in the process of establishing a Data Analytics Centre.
The "Big Data Management Policy" created by CAG is a beginning point when it comes to auditing sizable amounts of data produced by the public sector in the states and union territories.
The Mission is being implemented with all the Technology Innovation Hubs (TIHs) undertaking activities under the following four major categories i.e.,
Technology Development
Human Resource Development
Entrepreneurship Development
International Collaboration.
Way forward
Establishing Data Management Protocols: The Data Management protocols ensure that data satisfies the following characteristics:
Authenticity – Data is created through the process it claims
Integrity – Data is complete, accurate, and trustworthy.
Relevance – Data is appropriate and relevant for the identified purpose.
Usability – Data is readily accessible in a convenient manner.
Security – Data is secure and accessible only to authorized parties.
Adequate data protection laws incorporating some of the best practices followed in the World.
Economically, the integration of big data and blockchain technology has the potential to revolutionize the way we approach and utilize big data in the present.
Conclusion
Big data has many applications, therefore it makes sense why there is so much hype surrounding it. It is important because of the way an organization uses it, not because of how much of it they have managed to collect. Its analysis can be done rapidly and efficiently with some big data solutions. These Big Data solutions are utilized to benefit from the massive amounts of data in almost all industry verticals.
Article Written By: Priti Raj