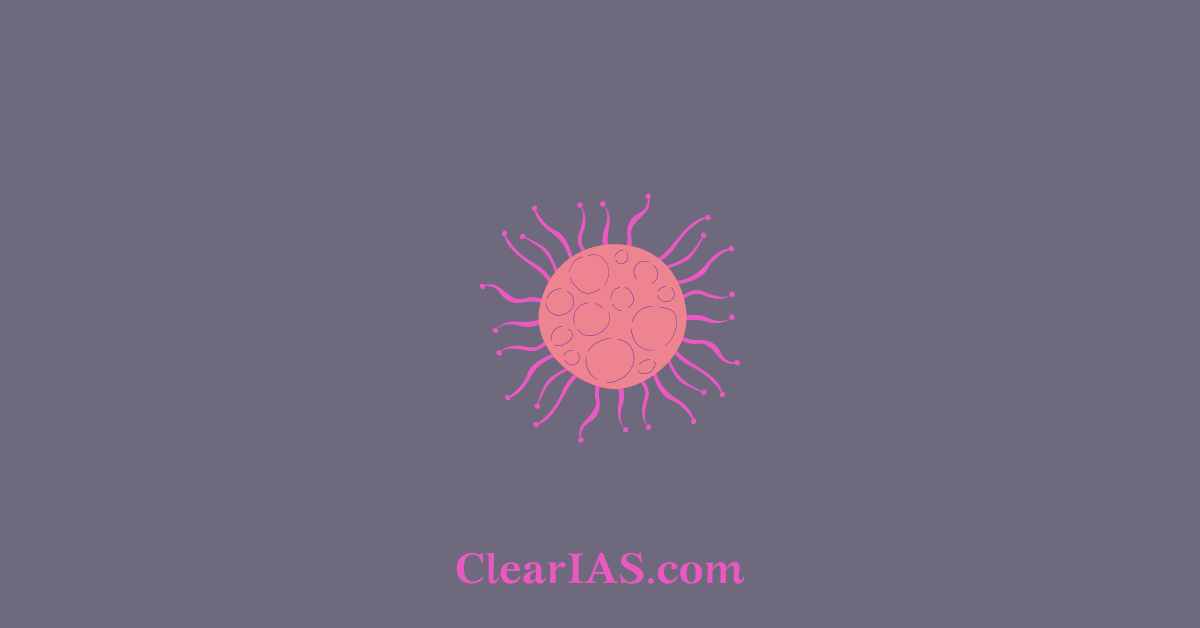 What is CAR T-cell Therapy? What are the procedure of CAR T-cell Therapy? Where is it used? Why this therapy be expensive in India? What are the significance of CAR T-cell Therapy? Read further to know more.
The three basic cancer treatments—surgery, radiation, and systemic therapy—have all advanced over time, but systemic therapy has been particularly outstanding, with the recent development of Chimeric Antigen Receptor (CAR) T-cell Therapy garnering international attention.
Researchers recently reported that India's first locally created Chimeric Antigen Receptor (CAR)-T Cell T treatment for patients with particular forms of cancer has shown encouraging outcomes and maybe the safest therapy in this category thus far.
What is CAR T-cell Therapy?
CAR T-cell treatments represent a significant advance in the fight against cancer. CAR T-cell therapies use the patient's cells, as opposed to chemotherapy and immunotherapy, which both involve taking medications. They are altered in the lab to stimulate T-cells and specifically target tumour cells.
It consists of two components: CAR and T. T is short for cytotoxic. A patient's T cells are isolated from a blood sample as part of the CAR-T cell treatment process. T cells are a specific type of white blood cell (WBC).
To create a chimeric antigen receptor or CAR, these T cells underwent genetic engineering in a laboratory.
CARs are artificial receptors created especially to steer T cells away from their regular targets and help them identify and focus on tumour cells.
A binder on the exterior of a CAR enables the T cell to adhere to tumour cells.
The modified T cell is activated by binding to a tumour cell and produces inflammatory cytokines, which promote T cell development and activity and increase their capacity to fight cancer.
After being encouraged to multiply in huge numbers over seven to ten days, these CAR-T cells are subsequently infused back into the patient.
The infusion procedure typically takes place in a hospital so medical professionals can keep an eye out for any symptoms of an excessive immune reaction to tumours, which could be fatal to the patient.
The cells directly trigger the patient's immune system against cancer, making the treatment more clinically successful and even more specific than targeted drugs. That is why they are referred to as "living medications."
Leukemias (cancers developing from cells that make white blood cells) and lymphomas have been approved for CAR T-cell treatment (arising from the lymphatic system).
A new era in the treatment of tumours that are resistant to conventional therapies has begun with the development of CAR-T cells.
Patients with certain forms of blood and lymph node malignancies receive CAR T cell therapy as a third or second-line treatment. Those in India who are interested in receiving this treatment must fly to other nations, primarily the US.
In industrialised countries, the T-cell receptor is frequently employed in immunotherapy during the treatment of cancer. However, the technology had not yet become widely used in India.
The procedure of CAR T-cell Therapy
T cells from a patient's blood are collected, and in a lab, the gene for a unique receptor that attaches to a certain protein on the patient's cancer cells is added.
The chimeric antigen receptor is the name of the unique receptor (CAR).
The CAR T cells are expanded in a lab and administered to the patient by infusion in large numbers.
Lentiviral technology is used. This is a technique used in gene therapy to insert, change, or delete genes in organisms using lentiviruses, a family of viruses that cause diseases like AIDS (acquired immunodeficiency syndrome).
To locate and eliminate cancer cells, a particular type of white blood cell known as T cell is modified in the lab as part of the treatment.
Because it involves changing the genes in T cells to enable them to attack malignant cells, it is also frequently referred to as a form of cell-based gene therapy.
In CAR T-cell treatment, blood is collected from the patient to collect T-cells, which are immune cells important in the destruction of tumour cells.
These cells are altered in the lab to express particular proteins known as chimeric antigen receptors on their surface (CAR).
They are drawn to certain proteins found on the outer layer of tumour cells.
Because of this alteration in the cellular structure, CAR T-cells can efficiently bind to and kill tumours.
The patient's immune system has to clear the tumour as the last step in the destruction process.
Where is CAR T-cell therapy is used?
CAR T-cell treatment has been authorised as of right now for leukaemias and lymphomas (cancers originating from the cells that create white blood cells) (arising from the lymphatic system).
These malignancies develop when a single cell clone reproduces uncontrollably; after a cell type undergoes malignant transformation, it multiplies into millions of identical clones.
The target for CAR T-cells is hence dependable and consistent.
Patients who have tumours that have reappeared following an initially successful treatment or that haven't responded to prior chemotherapy or immunotherapy combinations can also benefit from CAR T-cell therapy.
It responds at varying rates. The efficacy can reach 90% in some leukaemias and lymphomas, although it is much lower in other malignancies.
How widespread is CAR T-cell therapy's use?
A significant obstacle to the utilisation of CAR T-cells has been the difficulty of their preparation. Only in 2022 was the first indigenously designed medicine in India effectively carried out, even though the first clinical trial demonstrating their efficacy was published about a decade earlier.
This therapy also requires a significant amount of technical and human resources. More than a million dollars is spent on treatments in the US. Trials are already being conducted in India by businesses trying to produce CAR T-cells locally for a much lower price. The initial findings are favourable.
Why CAR T-cell therapy be expensive in India?
Any novel therapy introduced in India must overcome the twin obstacles of cost and benefit. Critics claim that building facilities in India may be unnecessary or inappropriate because, even when it becomes more accessible, most Indians will not be able to afford CAR T-cell therapy. Wealthy patients who need the therapy are already getting it elsewhere.
Every patient has the right to get the care that meets a high level of practice; the next step may be to find ways to make it more affordable.
The objective behind investments in the development of these technologies in India is that, like other originally pricey medical procedures like robotic surgery, we would be able to offer economies of scale.
In India, the sheer number of patients has the potential to lower treatment costs.
To make CAR T cell therapy available in India, two startups—ImmunoACT and Immuneel Therapeutics—are actively at work.
Both of these businesses claim that the therapy will be less expensive in India than it is in wealthy nations like the US, where it may run as high as Rs 2-3 crore.
Significance of CAR T-cell Therapy
Greater clinical success is achieved with CAR T-cell therapies because they are even more targeted than targeted drugs and directly activate the patient's immune system to combat cancer. They are referred to as "living medications" because of this.
Compared to conventional forms of treatment, the novel CAR T-cell immunotherapy shows promise for patients with ovarian cancer.
HCAR19 therapy
The individuals underwent autologous HCAR19 therapy (humanised CAR19 therapy created by IIT Bombay), and it was shown that only low-grade Cytokine Release Syndrome (CRS) was reported in 40% of subjects. There were no dose-limiting toxicities.
No neurotoxicity syndrome
Immune effector cell-associated neurotoxicity syndrome wasn't present in any of the subjects.
Safer version
Overall, the novel humanised HCAR19 tested in adult lymphoma phase one clinical trial was proven to be safe and has displayed encouraging early signals of efficacy.
No deaths
None of the individuals required ICU admission following CAR-T cell therapy, and there were no CAR-T treatment-related fatalities.
What are T Cells?
White blood cells called T lymphocytes sometimes referred to as T cells, are a key component of the immune response.
They may aid in the fight against cancer and protect the body from infection. also known as a thymocyte and a T lymphocyte.
As part of cell-mediated immunity, T cells assist the body in identifying and reacting to foreign substances such as viruses, bacteria, and aberrant cells such as cancer cells.
The helper T cell and the cytotoxic T cell are the two main subtypes of T cells.
Helper T cells, as their names imply, "assist" other immune system cells, whereas cytotoxic T cells "kill" virally-infected cells and malignancies.
Challenges of CAR T-cell Therapy
It responds at varying rates. The efficacy can reach 90% in some leukaemias and lymphomas, but it is much lower in other types of cancer.
Preparation:
CAR T-cell therapy utilisation has been severely constrained by how challenging it is to create them.
A decade ago, the first successful clinical trial was published, and the first Indian-developed medicine was used in 2021.
Side Effects:
The efficacy can reach 90% in some leukaemias and lymphomas, although it is much lower in other malignancies.
The possible negative effects are potentially significant, linked to neurological symptoms and cytokine release syndrome (widespread immune system activity and collateral harm to healthy cells in the body) (severe confusion, seizures, and speech impairment).
Affordability:
The introduction of CAR T-cell treatment in India may run into financial difficulties.
Critics contend that because most people will still not be able to afford it, developing CAR T-cell treatment in India may not be cost-effective.
Conclusion
CAR T-cell therapy is a promising and innovative approach to treating cancer. It involves the genetic modification of a patient's T cells to create chimeric antigen receptors (CARs) that target specific cancer cells. This treatment has shown great promise in clinical trials and has already been approved for the treatment of certain types of leukaemia and lymphoma.
However, there are still some challenges that need to be addressed, including the cost and availability of the therapy, as well as the potential side effects and long-term consequences. In addition, more research is needed to determine the best approach for using CAR T-cell therapy in different types of cancer, as well as the optimal combination with other treatments.
In conclusion, CAR T-cell therapy holds significant promise as a cancer treatment and has already demonstrated remarkable results in some patients. However, it is important to continue to study and understand its benefits and limitations so that it can be used effectively and safely in the future.
UPSC Civil Services Examination, Previous Year Question (PYQ)
1. Which one of the following statements best describes the role of B cells and T cells in the human body? (2022)
(a) They protect the environmental allergens. body
(b) They alleviate the body's pain and inflammation.
(c) They act as immunosuppressants in the body.
(d) They protect the body from diseases caused by pathogens.
Ans: (d)