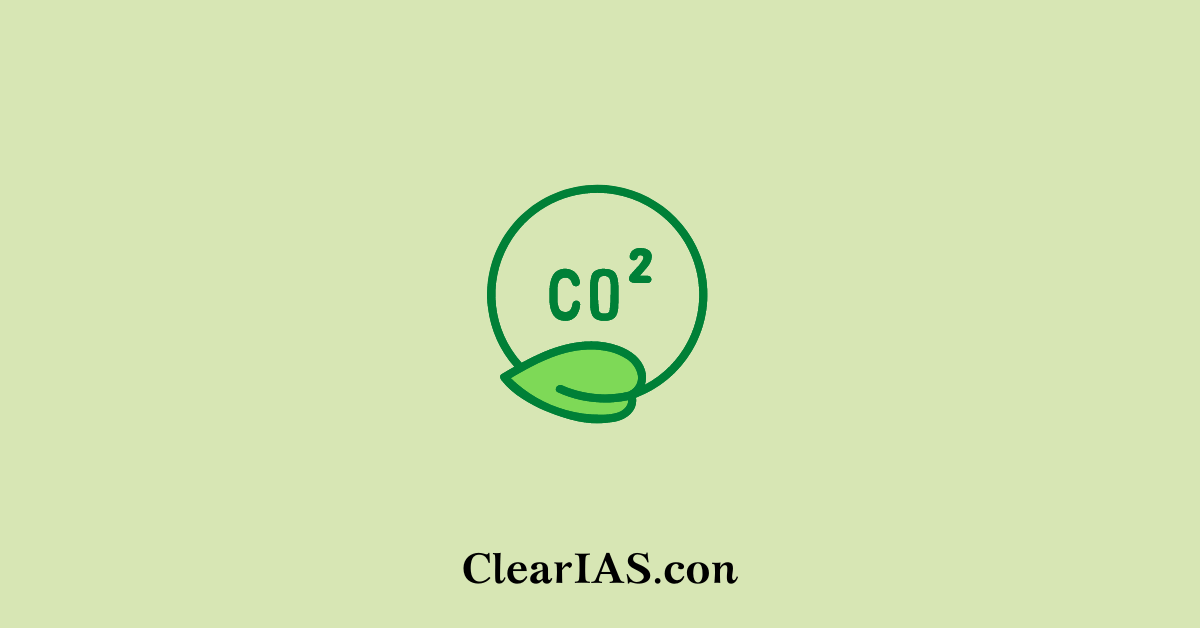 What is carbon Offset? How does it work? What are its advantages and disadvantages? To answer all these, read further.
In order to offset their own carbon footprints, individuals and companies may invest in environmental initiatives all over the world through carbon offset programmes.
Carbon offset programmes support local communities while also assisting in the fight against global warming.
In many cases, these projects give underdeveloped communities much-needed jobs, health improvements, biodiversity, reforestation, and wide social benefits.
What is a Carbon offset?
An individual or business can purchase a carbon offset to lessen its carbon impact. An individual or business is considered to be carbon-neutral when the quantity of carbon offset credits earned is equivalent to its carbon footprint.
Although it's not always done, money made from the sale of carbon offsets is frequently placed into green initiatives like the development of green computing technology.
In a broader sense, carbon offsetting refers to any reduction in greenhouse gas (GHG) emissions to balance emissions from other sources. It certificates demonstrates that a company or individual has cut emissions. Both the credit and the actual carbon offsetting are referred to as carbon offsets.
In a broader sense, this term refers to any reduction in greenhouse gas (GHG) emissions to balance emissions from other sources. Carbon offset certificates demonstrate that a company or individual has cut emissions.
One metric tonne of carbon dioxide in emissions is offset by one carbon offset credit. Reducing a carbon footprint in its entirety or in part is the aim of carbon offsetting.
Difference between Carbon offset and Cabon offset credit
Despite having significantly distinct meanings, the words "carbon offset" and "carbon offset credit" (or simply "offset credit") are interchangeable.
Generally speaking, a carbon offset is a decrease in GHG emissions or an increase in carbon storage (for example, through land restoration or the planting of trees) used to make up for emissions that occur elsewhere.
A transferable credit known as a carbon offset represents a decrease in emissions of one metric tonne of carbon dioxide (CO2) or an equivalent amount of other greenhouse gases (GHGs).
An offset credit buyer has the option to "retire" the offset credit in order to apply the underlying reduction to their own GHG reduction targets.
Read more about Carbon trading here.
How does this initiative work?
It is a goal pursued by businesses and people either voluntarily or to meet legal requirements.
A person or business can pay a broker to remove some carbon dioxide from the atmosphere, frequently in another region of the world. The broker assesses the customer's emissions level and bases the price on that figure. The broker will then use some of that cash to fund a venture that lowers carbon emissions.
A person may, for instance, fly and contribute a specific quantity of GHG to the atmosphere. The user utilises a technology to determine the number of emissions produced on that flight, and then they purchase a carbon credit from a broker to make up the difference. The broker deducts its commission before investing the remaining funds in an emissions project, like reforestation, for example.
The person or organisation receives a certificate or another form of identification as confirmation that they have paid for a carbon offset. They can then use this as evidence that they have shown compliance.
GHG emissions serve as yet another illustration. An enterprise can use a monitoring tool to keep track of GHG emissions caused by cloud usage and subsequently buy a carbon offset to meet decarbonization requirements.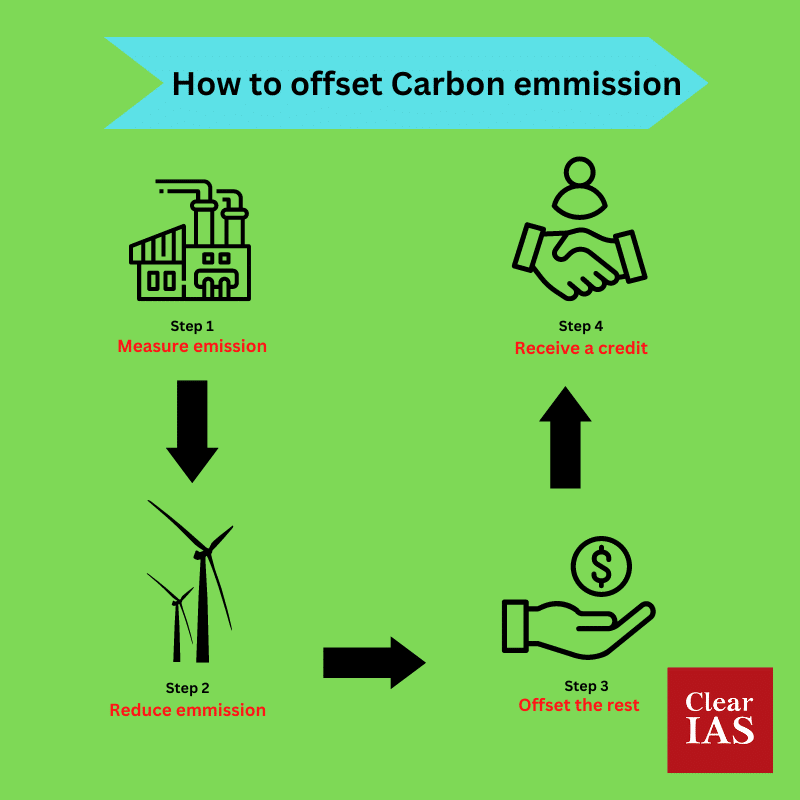 Can carbon offsetting solve climate change?
Although there are many other climate solutions required to rescue the environment, offsetting has some utility in halting climate change. The carbon emission still occurs when there is offsetting, but someone else does it. A more efficient way to cut emissions is to reduce, eliminate, and reverse GHG emissions.
Instead of encouraging polluters to stop creating GHGs, offsets urge them to provide money to those organisations that are doing so. However, offsets do drive better carbon regulations and their implementation where none previously existed.
Without a commitment to carbon neutrality from top carbon emission producers, carbon offsets will not be able to stop climate change. This necessitates creating a sustainable supply chain and a dedication to utilising clean, renewable energy sources.
Examples of carbon offsetting
Some examples of the initiative are the following:
Forestry:

Tree planting projects restore areas facing deforestation. Trees absorb and hold carbon. Without them, that carbon would be in the atmosphere, making global warming worse.

Agriculture:

Farmers grow crops using technology and techniques to maximize resources and reduce waste when growing crops.

Aviation:

Airline operators

optimize flight paths with AI

to minimize the creation of contrail clouds.

Renewable energy:

These projects replace fossil fuel use with clean, renewable energy, such as that generated from a wind farm.

Water management:

Projects get clean water to areas with polluted or otherwise contaminated water so that they can reduce the need to chemically treat or boil water.

Waste management:

 Projects capture the methane generated in landfills from waste disposal.

Carbon sequestration:

 Projects use

carbon capture and storage

to put carbon in places where it's unlikely to be released back into the atmosphere. They

take carbon out of the air and store it in soil

, in swamps, in trees and even in rock.

Energy efficiency:

Projects aim to improve the efficiency of existing infrastructure by upgrading building insulation, for instance.

Methane capture and combustion:

It is the combustion or containment of methane gas emitted by farm animals, landfills, and industrial waste.

Soil management:

It is used to improve the health of land areas that have been harmed by intensive farming and agriculture.

Energy efficiency programmes: can take many different forms, but they all aim to reduce overall energy demand.
Positive Effects of  Offsetting
These programmes have the particular benefit of being a crucial step in resolving the CO2 issue and, when carried out properly, may provide noticeable improvements.
Businesses may take action to offset their emissions and make significant strides toward sustainability rather than continuing to pollute.
In locations where they are most needed, carbon offset programmes can directly contribute to programmes that benefit communities and the environment.
They also offer the additional advantage of transferring financial resources from developed countries to underdeveloped ones in a market worth up to $120 billion.
Funds for carbon offsets help developing nations create green infrastructure, make better use of their natural resources, and enhance the quality of their air, water, and land.
Investing more money in green businesses may also provide economies of scale benefits, such as decreasing the price of solar and wind farms or creating innovative new technologies like direct air capture.
Negative Aspects of Carbon Offsetting
Because these programmes counteract the problem rather than solving it, as the name indicates, many people are worried about them.
While many firms pair offset programmes with substantive adjustments to their working methods, others just trade money for peace of mind and go on as normal.
For instance, planting trees is not the ideal answer that it first looks to be. Of course, the destruction of forest regions by human activities and record bushfires has to be repaired as soon as possible. The figures, however, might be misleading when it comes to offsetting a certain quantity of carbon.
Only until trees achieve maturity, which might take decades, can they attain their maximum capacity for absorbing CO2. Young saplings need constant care and protection to continue growing and to prevent being uprooted by animals or killed by the elements.
Even while some tree-planting programmes claim to have planted a lot of trees, they could only be yielding a small portion of the benefits if there is no long-term commitment to the trees.
Article written by: Aseem Muhammed