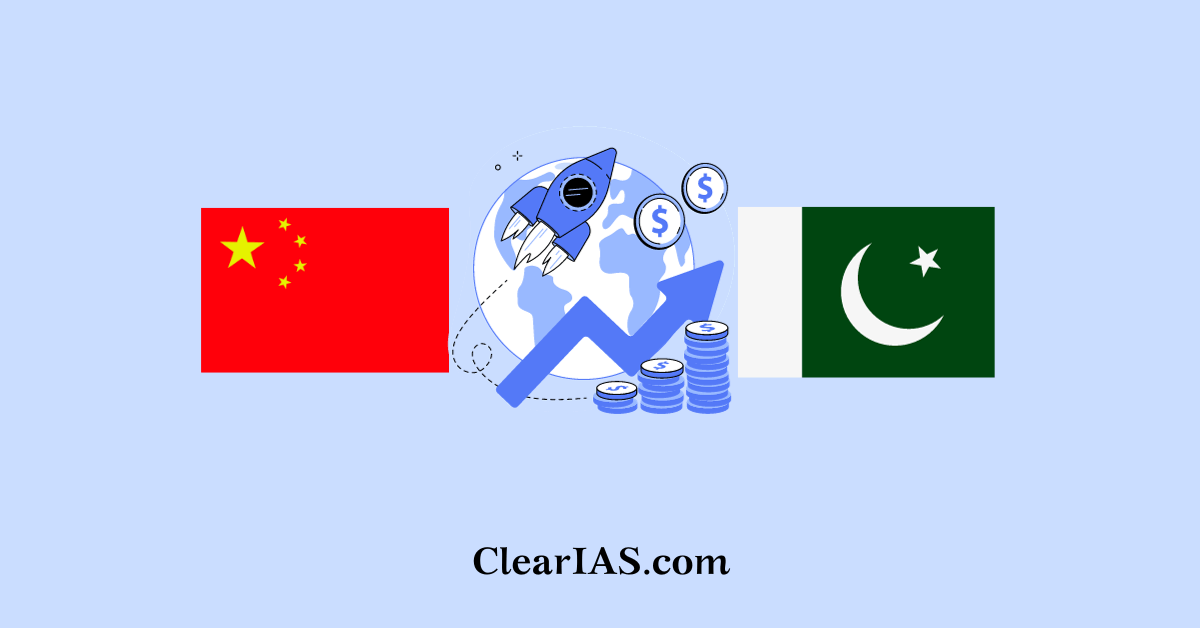 The China-Pakistan Economic Corridor (CPEC) is a part of China's ambitious One Belt One Road (OBOR) Initiative to link China with Europe. Started in 2013, the CPEC is a developmental project between Pakistan and its all-weather friend China.
China-Pakistan Economic Corridor (CPEC): 46 billion dollar project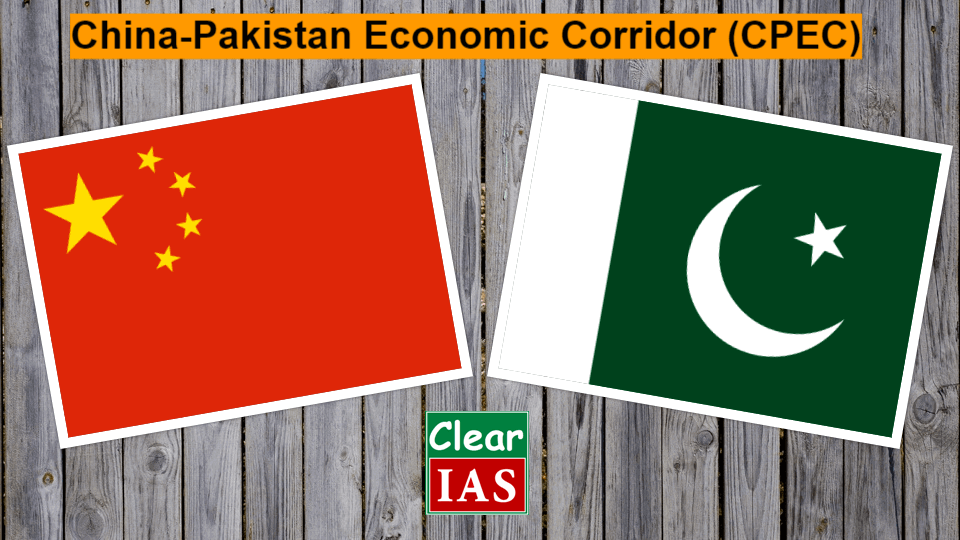 China-Pakistan Economic Corridor is a whopping 46 billion dollar project which will connect Kashgar in Xinjiang province of China, with Gwadar port in Baluchistan which is the largest province in Pakistan. It is connected through a vast and complex network of roads as well as other infrastructure projects such as dams, hydropower projects, railways, and pipelines.
What is Pakistan's interest in CPEC?
Under the '1+4' cooperation framework of CPEC, '1' represents 'CPEC' and the 4 includes Energy, Gwadar Port, Transport Infrastructure and Industrial cooperation. The Chinese investments are supposed to boost Pakistan's 274 billion dollar GDP by over 15 percent.
Energy needs of Pakistan: The large scale energy production has been termed as the biggest breakthrough of the project. Energy projects such as Karot Hydropower project, Karachi Nuclear power plant and World's largest solar power plant in Pakistan's Punjab Province etc are part of this initiative that can double Pakistan's energy capacity.
Infrastructure development: Like any other developing country Pakistan is also suffering due to lack of basic infrastructure facilities. With CPEC, Pakistan expects infrastructural enhancement which includes construction of a 2,000 km of road and rail network worth 10.63 billion dollars.
Employment Opportunities: This corridor promises huge employment opportunities to all sections of the society.
Away from Western Influence: CPEC provides Pakistan with an opportunity to work closely with a more reliable friend China independent of Western influence especially the US.
What is China's interest in CPEC?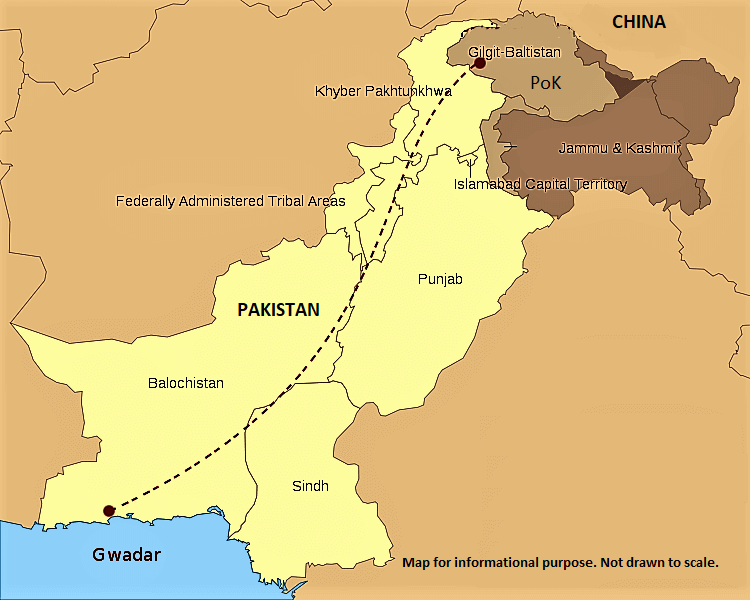 Access to the Middle East and Europe: By materializing the CPEC project, China can save millions of dollars every year by shortening its route by about 12,000 km which is critical for energy imports.
Gwadar Port: A fully operational Gwadar port in Pakistan provides the following benefits.
It provides a link between Maritime Silk Road and the Arabian Sea.
The port at the mouth of the Persian Gulf provides China with the shortest route to the oil-rich Middle East, Africa, and most of the Western hemisphere. Gwadar will have the estimated capacity to handle 19 million tonnes of crude oil per year, which will be sent to China after being refined at the port. At present, China transports 80% of its oil through the Strait of Malacca.
Apart from these lucrative commercial benefits, China also has huge strategic and geopolitical advantages in the Indian Ocean region.
What are the major concerns for Pakistan?
Despite the fact that CPEC provides Pakistan with huge economic potential, there are apprehensions regarding the success of this project.
Also read: India USA China Triangle
The presence of the Chinese army in Pakistan
The Pakistani Army had set up a special division to provide security for Chinese workers in Pakistan involved in CPEC-related projects. In addition to this, thousands of Chinese security personnel are deployed in Pakistan to provide security to Chinese workers in Pakistan.  This can create a threat to the sovereignty of Pakistan.
Internal Conflicts
The insurgent groups in Baluchistan are opposing CPEC as it disturbs the ethnic distribution of the region. This poses a threat to CPEC as Gwadar port which is situated in Baluchistan holds the key to the success of the corridor. Any further unrest in the area could completely destabilize Pakistan and its geopolitical interests.
Terrorism
The banned terrorist organizations in Pakistan pose a serious threat to the project. It may also hamper the relations with China in the long run.
The role of India
Pakistan believes that India is keen on sabotaging CPEC by funding and training insurgency elements in Baluchistan.
Hambantota Project Experience
The Sri Lankan Govt has taken billions of Dollars in loans from China for Hambantota projects which are also part of OBOR initiative. Now as we see, Sri Lanka is left at the mercy of IMF to pay back China's hefty loans. In the same way, a lack of transparency regarding the interest rates and other terms may leave Pakistan in the same situation.
CPEC and its Significance to India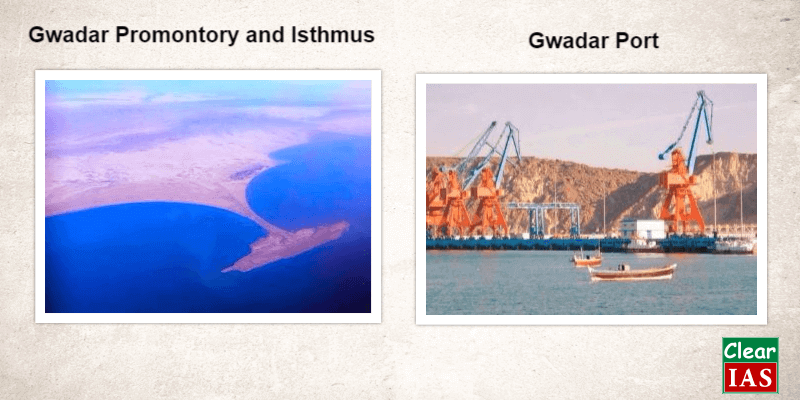 From the time when it was initiated India opposed CPEC route and development of Gwadar port. The reasons are listed below:
The planned CPEC route passes through POK and Gilgit-Baltistan, which India claims to be its own integral and indispensable territory, illegally held by CPEC also somewhat legitimises Pakistan's ownership over disputed PoK and it may lead to the internationalisation of Kashmir Issue which India doesn't want. Apart from this India feels that the high economic stakes in the project will push China to ally with Pakistan on the Kashmir dispute.
With the complete realisation of CPEC, China will get a free corridor to move its armour and mechanised weapons which are a threat to India in the plains of Punjab and Rajasthan. In the guise of securing CPEC, China can permanently position troops on Pakistan soil not too far from the Indian
Despite clarifications from China and Pakistan that the port at Gwadar will be used only for economic purposes, India fears that China may establish a naval base at Gwadar to ensure Chinese maritime hegemony in the Indian Ocean. India considers Gwadar Port as part of China's String of Pearls" bases, that extends from its eastern coast to the Arabian Sea.
What can India do?
In order to counter Chinese dominance in Gwadar Port, India has invested in Iran's Chabahar port which is very near to Gwadar. Also, India, Iran, and Afghanistan signed a trade corridor deal giving India the land access to Central Asia from Chabahar, bypassing Pakistan.
India can work on improving the relationship with Pakistan as it can provide the shortest land route for us to access Central Asia. Therefore a good relationship with Pakistan can give a boost to our trade relations with central Asian countries.
India should keep in mind that realisation of CPEC is important as a stable and economically strong Pakistan is necessary for the peace and prosperity in the region.
Conclusion
China-Pakistan Economic Corridor (CPEC)  can act as a catalyst for economic connectivity and integration in Central Asia, South Asia, and West Asia.
However, it should not jeopardise the India's sovereignty through any channel. India should highlight its concerns via diplomatic initiatives to address it fears.
India should be cautious while explicitly opposing the project as it would strain the relationship with China.
Last but not the least a prosperous South Asia is possible only if India and Pakistan leave their political clout and work closely with each other to find an amicable solution to the bilateral Issues.
Also read Pakistan, Afghanistan, and China triangle and its impact on India.
Article by: Sreeresmi S.