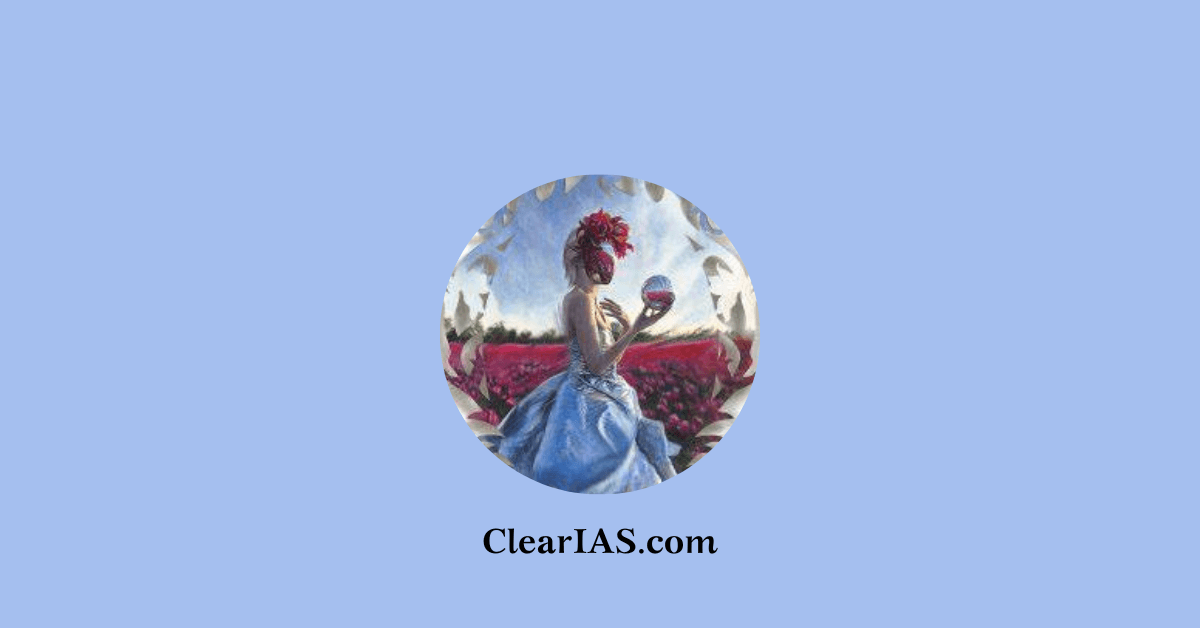 Particularly under conditions of poverty, women frequently face increased risks and heavier responsibilities from the effects of climate change. What are the impacts of climate change on women? How are they vulnerable? What are the problems related to the unequal participation of women in climate decisions? Scroll down the page to know more about Climate change and women.
Women are frequently in charge of food production, water collection, and the acquisition of fuel for cooking and warmth. Climate change is making these efforts more challenging. The impoverished and most vulnerable people are more affected by extreme weather occurrences like droughts and floods; 70% of the worlds poor are female.
All people will be affected by climate change, a global issue, but its repercussions are being moulded by pervasive and entrenched gender inequality. Women are disproportionately affected by harsh storms, droughts, increasing sea levels, and heat waves.
This is due to the fact that women are more likely than men to live in poverty, have less access to fundamental freedoms like the right to property ownership and mobility, and experience routine violence that worsens during unstable times. Due to these and numerous other variables, women will experience the greatest hardships as climate change worsens. In reality, the Paris Climate Agreement makes special safeguards to guarantee that women are supported in coping with climate change's dangers.
Impact of climate change on women 
Lack of resources: Climate change exacerbates the inequalities and prejudice faced by marginalised girls and young women. These females will be most affected, yet they won't have the knowledge or tools to deal with it.
Long-distance trips: Women are frequently the ones who face the burden of having to spend a lot of time travelling to far-off water resources and coming home to provide water for their families during droughts and water shortages. The drought in East Africa has forced pastoral farmers to go far further in search of water.
Sexual assaults: Following catastrophes, women are more likely than men to be forced to flee their homes, experience sexual assault, become the target of violence, and experience other human rights abuses.
High vulnerability: Women are more vulnerable than men due to characteristics like age, poverty, marginalisation, ethnicity, and gender intersections.
Food security: In times of food scarcity, girls are also more likely than boys to receive less food, rendering them more vulnerable to malnutrition and illnesses, particularly vector-borne illnesses that are becoming more common due to climate change.
Limited alternatives for a living: Due to societal conventions, women who rely on resources that are impacted by climate change have few options for a living.
Migration: Men can go to jobs with higher pay elsewhere, but women are unable to do so because they must take care of their families. Due to their obligations to their families, women are often forced to work longer hours for less money, which leads to inequality and unstable income.
Vulnerability of women to climate change
Women are more vulnerable to climate change compared to men.
Increased Work: Because they are generally the ones who gather food, water, and fuel, poor women often bear the brunt of shortages brought on by or exacerbated by the climate crisis.
Lack of land rights: Because they frequently lack land rights, they are also more vulnerable to being uprooted during natural catastrophes. According to a UN estimate, women make up about 80% of those displaced due to climate change.
Gender-based violence: Violence against women is made worse by the climate catastrophe. The likelihood of sexual exploitation, early marriage, and forced marriage increases for women and girls as a result of climate change.
Lack of representation: They don't have enough representation to have an impact on regional and international decision-making.
Participation of women in Climate decisions
Since the majority of the worlds poor are women, they frequently face additional risks and burdens from the effects of climate change.
Due to their disproportionate representation in the workforce and decision-making processes, women frequently cannot fully participate in climate-related planning, policy development, and implementation.
Due to their local expertise and leadership in areas like sustainable resource management and/or promoting sustainable practises at the household and community levels, women can play a crucial role in the fight against climate change.
Women's political participation has increased political responsiveness to citizen concerns, frequently fostering cooperation across party and ethnic divides and fostering more enduring peace.
Growth in the representation of women
Since 2013, female representation has increased in eight organisations, most notably the adaptation committee, according to UNFCC.
Only 12% of national environmental ministries were led by women, according to IUCN data from 2015. It was 15%  in 2020. The progress in growth in the representation of women is inadequate. Few national climate policy initiatives and international organisations effectively mainstream gender issues. Men predominantly make up major panels and decision-making committees.
Way forward
Gender-responsive strategies must be adopted. It's crucial that any effort to combat climate change has a substantial gender-responsive approach. This entails going beyond initiatives to guarantee that there is an equal representation of men and women on panels of experts or that projects and programmes benefit an equal number of men and women.
Addressing underlying social issues can be a good solution. By raising awareness, we may start to address the structural power imbalances and socioeconomic marginalisation that cause women to be more severely impacted by climate change than men.
 Successful, long-term solutions to climate change can result from acknowledging the significant contributions made by women as decision-makers, stakeholders, educators, careers, and experts across sectors and at all levels.
Climate Change Gender Action Plans must be undertaken. Investing in participative, multi-stakeholder, and multi-sectoral plans can assist nations in developing comprehensive action that incorporates gender issues and builds on women's distinctive knowledge and perspectives.
 It's crucial to give women and men the same space and resources to engage in climate change decision-making and action at all levels.
Best Practices
Here are a few best practices for the effective involvement of women in climate change plans.
Charlot Magayi is assisting Kenyan women in switching from filthy cook burners to clean ones. In addition to enhancing community health outcomes, this lowers greenhouse gas emissions.
An African programme run by women called Solar Sister assists localities in creating small-scale solar systems so they can become energy independent. These grids also lower greenhouse gas emissions and air pollution. In order to develop and manage clean energy sources in local communities, Barefoot College teaches women to be solar engineers.
In laboratories and research departments all over Africa, female scientists are bridging gender gaps by contributing first-hand knowledge of local conditions and agriculture.
Conclusion
Women remain a resource that is generally underutilised. They frequently are unable to play a full part in combating climate change due to limited land rights, access to financial resources, a lack of education and technology, and restricted access to political decision-making spheres. Women must participate in decision-making despite the fact that they are disproportionately impacted by climate change and are essential to adaptation and mitigation efforts.
Article Written By: Atheena Fathima Riyas