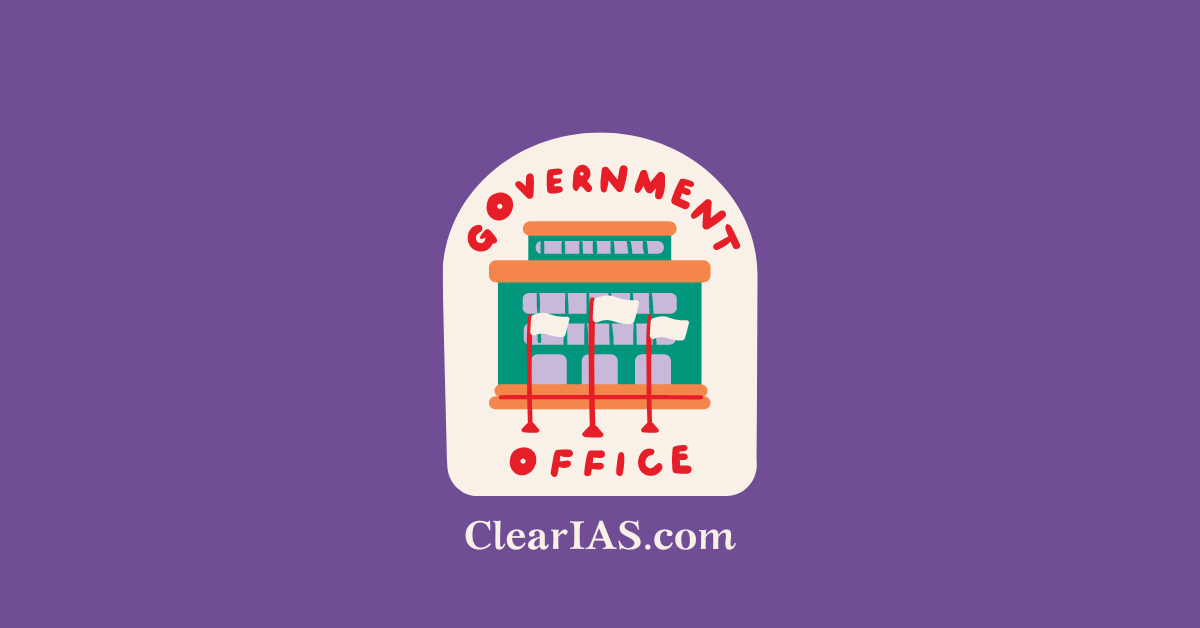 There are certain differences between the IAS and IPS posts, like differences in training, responsibilities, powers, promotion, etc. All such differences are mentioned in detail in this article below.
The Indian Administrative Service (IAS), the Indian Police Service (IPS), and the Indian Forest Service (IFoS) together form the All India Services (AIS).
A feature common to the All India Services is that the members of these services are recruited by the Centre, but their services are placed under various State cadres, and they have the accountability to serve both under the State as well as at the Centre.
An Introduction to IAS and IPS Posts
The role of IAS officers is very significant in the way our government functions. They play an essential role in coordinating and bringing together different functions in the administration.
They have vast experience working in various government areas, which makes them versatile. Indian Administrative Services officers begin their careers with important posts at the district level, where they make important decisions and handle crises. This shows how essential they are right from the start of their careers.
The Indian Police Service (IPS) is part of the three All-India Services. IPS officers are responsible for leading the Police Forces in both the States and at the Centre.
Division in the Ministry of Home Affairs (MHA) is responsible for all cadre control and policy decisions such as cadre structure, recruitment, training, cadre allocation, confirmation, empanelment, deputation, pay and allowances, and disciplinary matters of IPS Officers.
Difference Between IAS and IPS Posts
There are certain differences between the IAS and IPS posts related to training, responsibilities, promotion, power, etc.
Differences in Responsibilities
IAS officers have important responsibilities related to the development and administration of a district or state. They take care of many things like making sure everything is running smoothly, maintaining law and order, and handling government projects.
They work together with different government departments, stakeholders, and the public to ensure things are done correctly and efficiently.
On the other hand, IPS officers have different duties. They are in charge of maintaining law and order, making sure crimes are prevented and detected, and managing the police force in a district or state.
They work closely with the local administration, intelligence agencies, and others to keep things peaceful and safe in their area of responsibility.
Differences in Training
The training for IAS and IPS officers is quite different. IAS officers go through an initial training program at the Lal Bahadur Shastri National Academy of Administration (LBSNAA) in Mussoorie. The training program of an IAS officer is spread over two years and covers various aspects related to governance, public administration, and management.
On the other hand, IPS officers undergo training at the Sardar Vallabhbhai Patel National Police Academy (SVPNPA) in Hyderabad. Their training is spread over one year and includes different aspects related to law enforcement, crime prevention, and investigation.
During their training, both IAS and IPS officers are prepared for their future roles and responsibilities. They learn important skills and gain knowledge that will help them serve the people and the country effectively. The training period is a crucial time where they develop the expertise needed to tackle various challenges in their respective fields.
Differences in Powers
IAS officers and IPS officers have different powers and roles.
IAS officers have executive powers, which means they can make decisions about how things are run in the government, like administration, development, and governance. They can also make some decisions about law and order, but they usually work together with the local police force for this.
On the other hand, IPS officers have police powers, which means they are responsible for maintaining law and order. They have the authority to prevent and detect crimes and manage the police force. IPS officers can independently make decisions related to law and order, and they don't need to rely on others for this.
Differences in Promotion
For IAS officers, their promotion depends on how long they have been in service and how well they have performed in their job. Based on their experience and performance they can be promoted to higher positions like Additional Secretary, Joint Secretary, and Secretary.
Similarly, for IPS officers, their promotion is based on their experience and how well they have done their duties. If they have been in service for a good amount of time and have performed their duties excellently, they can be promoted to higher ranks like Deputy Inspector General (DIG), Inspector General (IG), and even Director General of Police (DGP).
Conclusion
The IAS and IPS are two very respected civil services in India, and they provide great chances for progress and growth. IAS officers take care of the overall development and administration of a district or state, while IPS officers focus on maintaining law and order and managing the police force.
The training, recruitment, powers, and promotion policies for these officers are also not the same. A person thinking of working in administration should pick their career path based on what they enjoy, their skills, and their future goals. Both paths offer unique and rewarding opportunities to serve the country.
Also read: IPS (Indian Police Service) – How to become an IPS Officer?
Article Written By: Priti Raj