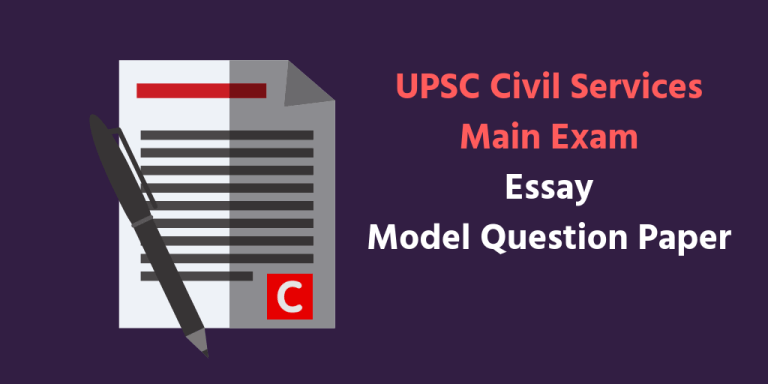 Dear aspirants, please find the UPSC Civil Services Main Exam Essay Model Question Paper below. You can download the same as a PDF using the print-pdf button on the bottom.
UPSC CSE Mains Essay Model Question Paper
Instructions: Write two essays, choosing one from each of the following Section A and B, in about 1000-1200 words. 2*125 = Total 250 Marks.
Section – A
Industry 4.0 – Is India prepared?
Recent floods in India: natural or man-made?
Has smart learning changed the classrooms?
Non-performing Power Sector Assets – Signalling a Larger Crisis?
Section – B
Fuel on Fire: Is rising global crude oil prices or distortionary policies the reason for high fuel prices in India?
When 'Protectors' Turn Perpetrators
If global citizenship means being a citizen of the world, it is neither practicable nor desirable.
Is adultery against the common good?
Post your answers in the comment section below.