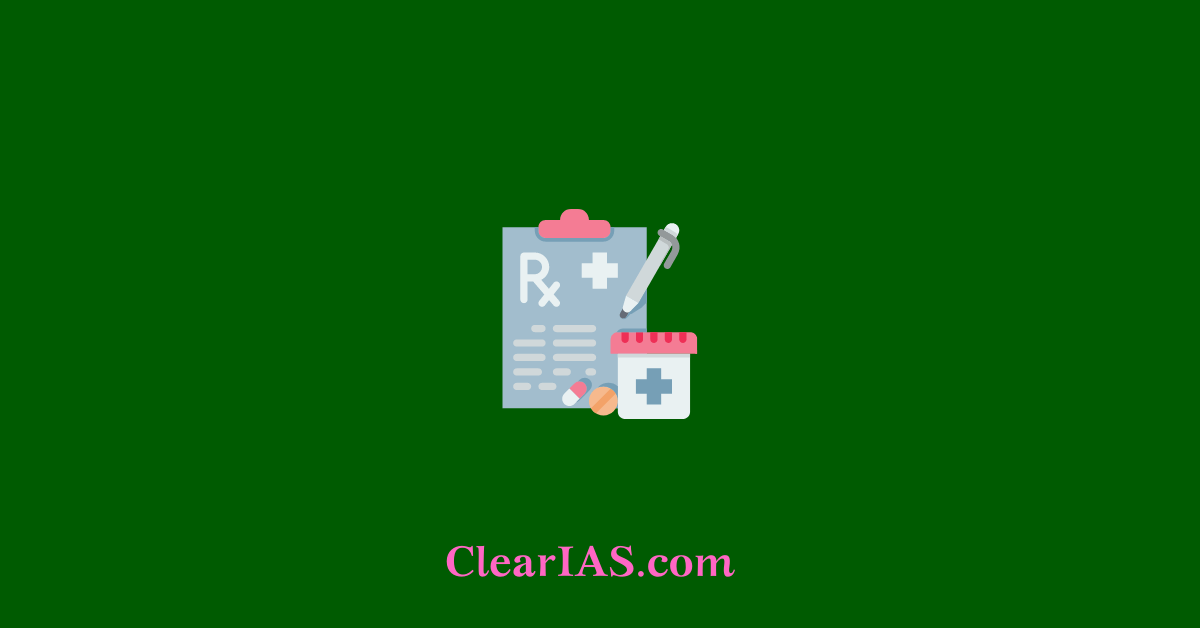 What are Freebies in the pharmaceutical ecosystem?  What is The Drugs (Prices Control) Order (DPCO),2013? What is National Pharmaceutical Pricing Authority (NPPA)? Read further to know more.
To increase the sale of their products, pharmaceutical companies frequently use bribes and inducements to physicians, according to a recent report by a public health organisation on pharmaceutical marketing practices.
The Medical Council of India has an ethical code that prohibits physicians from taking any gifts, money, travel opportunities or hospitality from pharmaceutical companies.
However, there is a voluntary code for pharmaceutical companies known as the Uniform Code of Pharmaceutical Marketing Practices, or UCPMP, which experts claim is not a very effective method to check the widespread fraud.
What are Freebies in the pharmaceutical ecosystem?
To promote their products, drug manufacturing companies have been seen engaging in "gift-giving" by giving away free meals, drug samples, and promotional items to doctors.
Pharma firms allegedly organise lodging in five-star hotels, local sightseeing, etc. for conferences led by doctors to promote their products.
Pharmaceutical (pharma) companies engage in a well-oiled scam whereby they "gift" physicians to promote their particular drugs under the guise of marketing.
Pharma companies claim that these procedures do not guarantee that physicians will recommend their medications. It's just a business ploy.
It doesn't qualify as a gift. The goal is to stand out among the hundreds of similar-priced brands in the doctor's memory.
According to the All India Drug Action Network, the newly proposed Drugs, Medical Devices, and Cosmetics Act should include ethical marketing and advertising.
It has been noted that physicians frequently become the principal investigators in clinical trials or are appointed to committees for which they are paid handsomely.
What is the Ethics of the pharmaceutical ecosystem?
The applied branch of ethics known as medical ethics describes the moral standards by which medical professionals should behave themselves.
The once-respected field of medicine is now tainted on every level, from medical school to clinical practice, and in both the public and private spheres.
It demands that medical professionals, the government, and the general public take action to stop these unethical practices, reestablish the profession's honour, and serve society.
The four pillars of medical ethics are:

Beneficence: The idea that medical interference will do well for the patient.
Non-maleficence: Not to harm your patient, but to do them good, which is part of doctors' Hippocratic Oath.
Respect for Autonomy: Right of the patient to self-determination regarding their treatment
Justice: The fair distribution of scarce healthcare resources and priority of treatment.
What is the legal status of gifts/ benefits to medical practitioners?
A clause in the Finance Bill of 2022 forbids favours and benefits given to medical professionals in violation of the Indian Medical Council (Professional Conduct, Etiquette and Ethics) Regulations, 2002. T
these regulations forbid doctors from accepting any gifts or benefits from pharmaceutical companies, including travel, lodging, and other forms of hospitality.
The issue is that the Finance Bill, 2022 Explanatory Memorandum omits mentioning that doctors, not pharmaceutical firms, are subject to the IMC regulations.
Additionally, the IMC rules forbid doctors from accepting gifts and freebies but permit medical associations to do so.
How does the Pharma industry and medical practitioner nexus work?
The most popular method of marketing medicines is through prescribers, despite government agencies trying to stop unethical practices. The goal is to increase the number of prescriptions for a specific company's products in return for incentives.
When a specific brand that typically costs more than a less expensive equivalent is recommended by the doctor, the patient has no option but to take it.
In addition, Indian law prohibits store pharmacists from selling an unbranded generic in place of a branded one, which exacerbates the problem and forces customers to purchase the same product.
Unethical Practices of the pharmaceutical ecosystem
In India, there are many different brands and price points for the same medicine, so each maker must highlight some distinguishing quality to sell more of their goods.
Therefore, manufacturers turn to market inducements that frequently veer towards the unethical to project a distinctive feature among several equally excellent qualities. The amount of inducements—both monetary and nonmonetary—relates to the number of medications.
Pharma companies propagate the myth that a more expensive name of the same medication performs better, and prescribers and patients buy into this story.
Over time, innovative features are introduced by claiming to produce better results by converting a regular tablet into a sustained/extended/controlled/prolonged release.
Promotion of FDCs (fixed dosage combinations), which employ combinations of various chemical salts; they assert that these FDCs are more effective and charge significantly more for them.
The Drugs (Prices Control) Order (DPCO),2013
The Drugs Prices Control Order is an order issued by the GoI under Sec. 3 of the Essential Commodities Act, of 1955 to regulate the prices of drugs.
The Order inter alia provides:

The list of price-controlled drugs
Procedures for fixation of prices of medicines,
Method of implementation of prices fixed by Govt.
Penalties for contravention of provisions etc.

To implement provisions of DPCO, powers of Govt. have been vested in National Pharmaceutical Pricing Authority (NPPA).
National Pharmaceutical Pricing Authority (NPPA)
The Department of Pharmaceuticals (DoP), Ministry of Chemicals & Fertilizers, attached agency of the NPPA was established by the Government of India in 1997.
It serves as an independent regulator for drug pricing and ensures affordable access to and supply of medications.
Mandates
To implement and enforce the provisions of the Drugs (Prices Control) Order,1995-2013
To fix/revise prices of controlled bulk drugs and formulations
To deal with all legal matters arising out of the decisions of the NPPA.
What is Uniform Code for Pharmaceutical Marketing Practices (UCPMP)?
This is a collection of guidelines for the pharmaceutical industry's promotion and marketing of medicines and medical devices that the Central Government published in December 2014.
These rules are a voluntary policy, though, and businesses are not required to follow them.
This code regulates how pharmaceutical firms must conduct themselves in their marketing strategies, properly addressing various aspects like medical representatives, written and visual promotional materials, samples, gifts, etc.
The code creates relationships with healthcare professionals, and it includes elaborate provisions on travel accommodations, hospitality, and financial grants to doctors or their families.
The UCPMP states in Clause 7.2 that "companies or their associations or agents shall not offer any hospitality, including hotel accommodation to healthcare practitioners and their family members under any pretext."
Before receiving marketing approval from the competent body, a drug cannot be promoted.
The conditions of the marketing approval must be followed when promoting the drug.
No gifts, financial advantages, or benefits in kind may be provided by a pharmaceutical business to individuals licenced to prescribe or furnish drugs.
Healthcare workers and family members should not receive or accept gifts intended for their use.
Way Forward
The government and civil society have released various iterations of a Uniform Code of Pharmaceutical Marketing Practices over the years (UCPMP).
Even though the pharmaceutical business is one of the stakeholders, any such code is still voluntary and does not have to be followed.
Although there is no law to prevent unethical pharmaceutical marketing, a government with a political will can address the problem by regulating the pharma business through the implementation of a binding code of ethics for pharmaceutical marketing.
Companies should face the same sanctions listed in the Indian Penal Code for bribery and other similar unethical practices if found culpable of unethically promoting drug names to doctors.
Government should mandate public access to periodic disclosures of payments made by businesses to medical professionals and professional organisations, whether directly or tangentially through other parties. The amount, reason for the expense, and person who was paid should all be disclosed.
The UCPMP ought to be enforceable against corporations. Presently, the codes lack the authority and the motivation to penalise businesses.
Pharma associations are responsible for enforcing the voluntary agreement.
Conclusion
By rationalising prices and controlling drug strengths and unscientific content, the pharmaceutical business in India must urgently reduce market failure.
Doctors' professional associations can advance this by refusing gifts and inducements, or in other words, by being good, moral people, to protect the integrity of the medical field for the greater good.
Article written by Aseem Muhammed