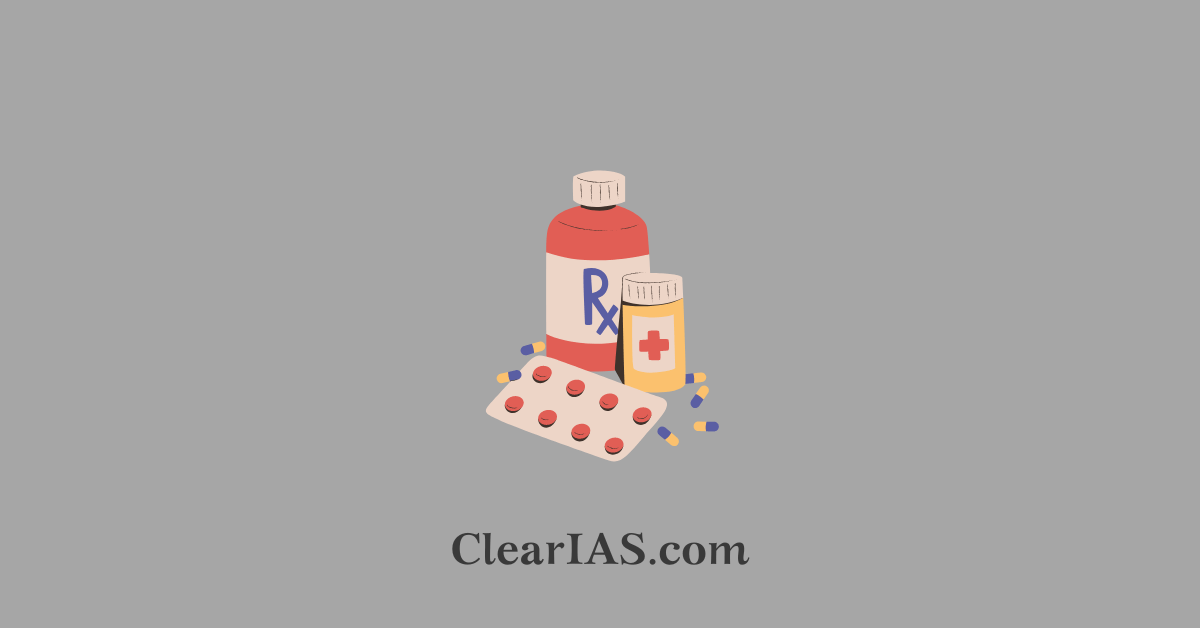 The government has banned 14 Fixed dose combination (FDC) drugs citing health risks. The banned combinations include medicines used for cough, fever, and infections, and are sold over the counter. Read here to learn more about FDCs.
14 fixed dose combination drugs including Nimesulide and Paracetamol dispersible tablets and Chlorpheniramine Maleate and Codeine syrup.
FDC drugs are those which contain a combination of two or more active pharmaceutical ingredients (APIs) in a fixed ratio.
These banned drugs included those used for treating common infections, cough, and fever combinations such as Nimesulide Paracetamol dispersible tablets, Chlorpheniramine Maleate Codeine Syrup, Pholcodine Promethazine, Amoxicillin Bromhexine and Bromhexine Dextromethorphan Ammonium Chloride Menthol, Paracetamol Bromhexine Phenylephrine Chlorpheniramine Guaiphenesin, and Salbutamol Bromhexine.
What are Fixed Dose Combination (FDC) medicines?
Fixed Dose Combinations refer to products containing one or more active ingredients used for a particular indication(s).
FDCs can be divided into the following groups and the data required for marketing approval is described below:
First group
The first group of FDCs includes those in which one or more of the active ingredients is a new drug.
For such FDCs to be approved for marketing data to be submitted will be similar to data required for any new drug (including clinical trials)
Second group
The second group of FDCs includes those in which active ingredients already approved/marketed individually are combined for the first time, for a particular claim and where the ingredients are likely to have significant interaction of a pharmacodynamic or pharmacokinetic nature.
If clinical trials have been carried out with the FDC in other countries, reports of such trials should be submitted.
If the FDC is marketed abroad, the regulatory status in other countries should be stated.
For marketing permission, appropriate chemical and pharmaceutical data will be submitted.
In case such a combination is not marketed anywhere in the world but these drugs are already in use in tandem (not as an FDC but individually) for the said claim, marketing permission may be granted based on chemical and pharmaceutical data.
Data showing the stability of the proposed dosage form will also have to be submitted.
Third group
The third group of FDCs includes those which are already marketed, but in which it is proposed either to change the ratio of active ingredients or to make a new therapeutic claim.
For such FDCs, the appropriate rationale including published reports (if any) should be submitted to obtain marketing permission.
Permission will be granted depending upon the nature of the claim and data submitted.
Fourth group
The fourth group of FDC includes those whose individual active ingredients (or drugs from the same class) have been widely used in a particular indication(s) for years, their parallel use is often necessary and no claim is proposed to be made other than convenience.
It will have to be demonstrated that the proposed dosage form is stable and the ingredients are unlikely to have significant interaction of a pharmacodynamic or pharmacokinetic nature.
No additional animal or human data are generally required for these FDCs, and marketing permission may be granted if the FDC has an acceptable rationale.
Rules governing FDCs
The clinical trials are conducted by the Drugs and Cosmetics Rules. The specific Rules are-
Rule 122 D: permission to import or manufacture fixed dose combination
Rule 122 DA: Mandatory requirement of permission from the Drugs Controller General of India for the conduct of the clinical trial of a new drug;
Rule 122 DAB: Provision for examination of serious adverse event (SAE) of injury and death and payment of compensation in clinical trial-related cases. Provision for debarment of the applicant in case of failure to pay compensation;
Rule 122 DAC: Conditions of permission for conduct of the clinical trial which includes the mandatory requirement to follow Good Clinical Practice (GCP) guidelines, guidelines, and requirements specified in Schedule Y of Drugs and Cosmetics Rules and other applicable regulations. Provision for debarment of applicant and investigator in case of non-compliance;
Rule 122 DD: Requirements and guidelines for registration of Ethics Committee;
Rule 122 E: Definition of a new drug;
Schedule Y: Detailed guidelines and requirements for the conduct of clinical trial and approval of the new drug
FDC Draft Guidelines issued by CDSCO, Directorate General of Health Services, Govt. of India
Also read: Drug Regulation in India
Problems with Fixed dose combination
Without proper care, the formulation of FDCs can result in several issues, including
A pharmacodynamic mismatch between the two components, where one drug has an additive or antagonistic effect that reduces efficacy or increases toxicity,
Chemical incompatibility that reduces shelf life,
Drug interactions because of the shared metabolizing pathways cause complications in the body
Multiple active components combined in FDC medications can raise the likelihood of harmful drug interactions and increase sensitivity to side effects.
Due to the fixed combination, it may be challenging to detect and treat certain patients' increased sensitivity to or allergic responses to one or more FDC medication ingredients.
FDCs can contribute to medicine abuse and overuse. Patients may unwittingly ingest several active chemicals needlessly or in unsuitable combinations, which might have negative effects on their health.
Due to the difficulties in determining the safety and effectiveness of several active components in a single formulation, FDC medications can be challenging to regulate.
In comparison to single-component treatments, FDC pharmaceuticals require more stringent quality control and standardization.
Way forward
A multi-step strategy including all stakeholders, such as consumers, physicians, the regulatory body, industry, and academia, is required to stop the irrational use of FDC in India.
It is necessary to enhance the regulators' enforcement mechanism.
The processes for granting FDC licenses must be standardized by both the federal and state regulatory bodies.
To evaluate the effectiveness of the product in clinical practice, good pharmacovigilance should be established.
The industry should behave responsibly by producing solid effectiveness and safety data and establishing an appropriate justification for FDC development.
To address the knowledge, attitude, and practice gaps of practicing physicians and pharmacists, education on drug information, training medical and pharmacy students with an orientation towards the public health implications of FDCs misuse, good prescribing, and pharmacy practices, will go a long way.
To improve the dire FDC situation in the nation, a multifaceted corrective strategy combining regulators, academics, businesses, physicians, and the general public is required.
Related Posts
-Article written by Swathi Satish