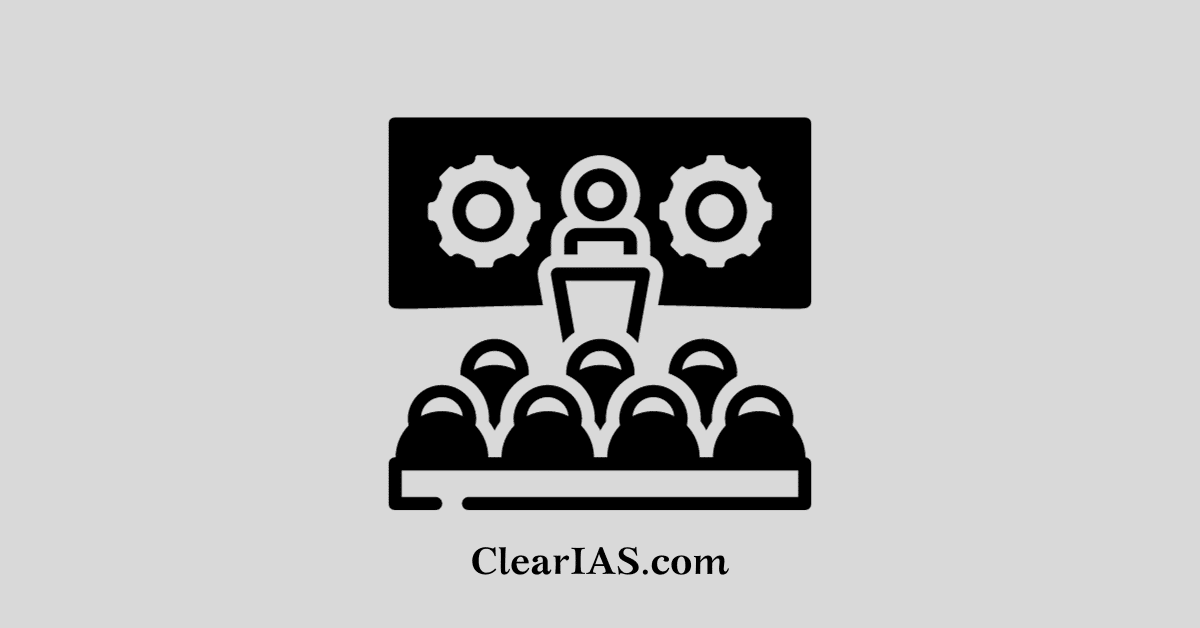 Registrations are currently going on for the ClearIAS workshop "How to clear IAS prelims in 100 days" at Trivandrum, Kerala on 22nd-February 2019 (Friday). The event is FREE and OPEN to all aspirants appearing for Prelims 2019.
The Workshop Venue Shifted to a Bigger Auditorium nearby!
Thanks to the overwhelming response from the aspirants, Event Partner – Thakshasila IAS Academy, Trivandrum – has changed the venue of the ClearIAS workshop to a bigger auditorium nearby.
The new venue of the ClearIAS workshop is Government Sanskrit College Auditorium, Palayam, Thiruvananthapuram, Kerala – 695034.
Timing – 10 AM – 4 PM.
Update: Registrations are closed, as the event is over. We will be updating the highlights of the session on our Youtube channel in the coming days.
Hurry up, seats are getting filled fast!
For online registrations and entry –
(1) Add this ticket to the cart.
(2) Register by entering your basic details (name, email, phone number) and click 'claim for free'.
(3) You will get your ticket in your email id. Show the receipt or ticket (in your mobile phone) at the entry gate.
PS: Don't miss the sessions. ClearIAS workshops, during the last few years, had helped many aspirants to successfully clear UPSC Prelims with flying colours.
Details of the ClearIAS Workshop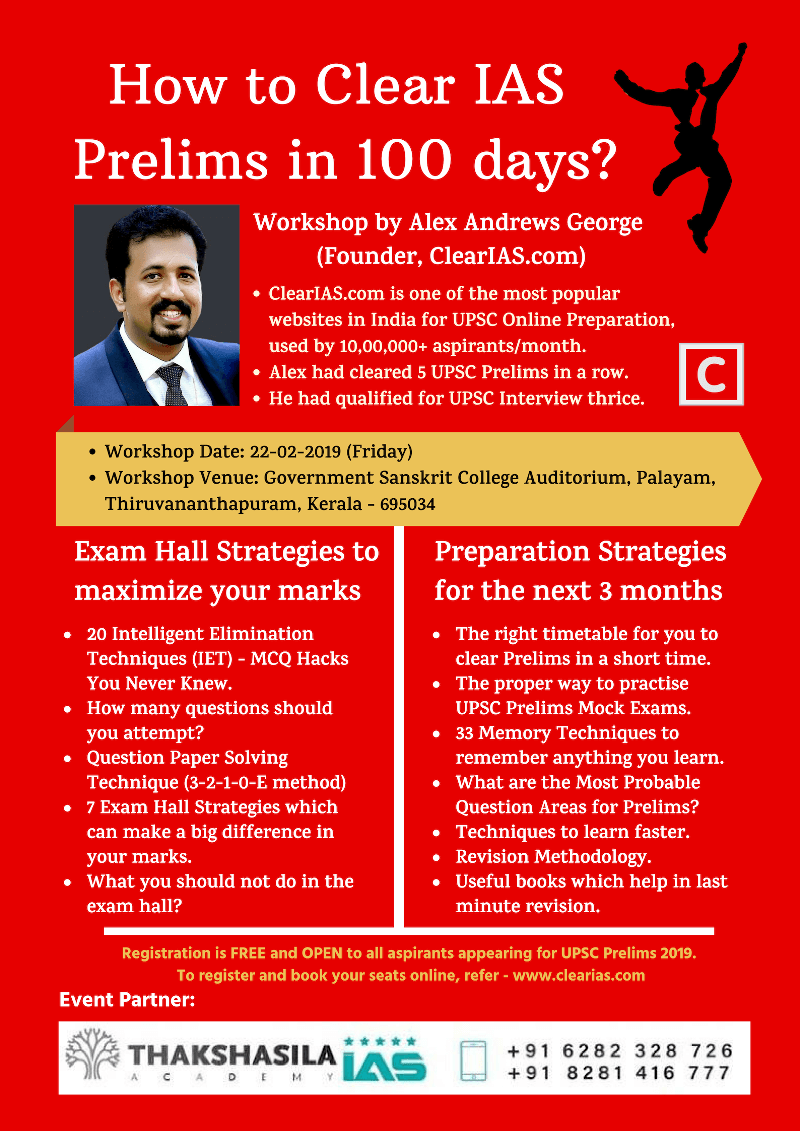 "How to Clear IAS Prelims in 100 days" – is a 1-day workshop (seminar) conducted by ClearIAS. The event will be offline. The workshop is conducted in partnership with Thakshasila IAS Academy Trivandrum.
The sessions will be handled by Alex Andrews George, the founder of ClearIAS.com.
He had cleared 5 UPSC Civil Services Exam Prelims in a row and had qualified for 3 UPSC CSE Interviews.
What will be covered?
The 1-day workshop will have two sessions. The first session will deal with the Exam-Hall strategies to maximize your marks (like Intelligent Elimination Techniques). The second session will deal with the preparation strategies for the next 3 months.
This ClearIAS workshop is part of ClearIAS Prelims Marks Booster Program. More workshops (offline) will be conducted in the coming days.
PS: See you at the ClearIAS Workshop on 22nd-February 2019 (Friday)!