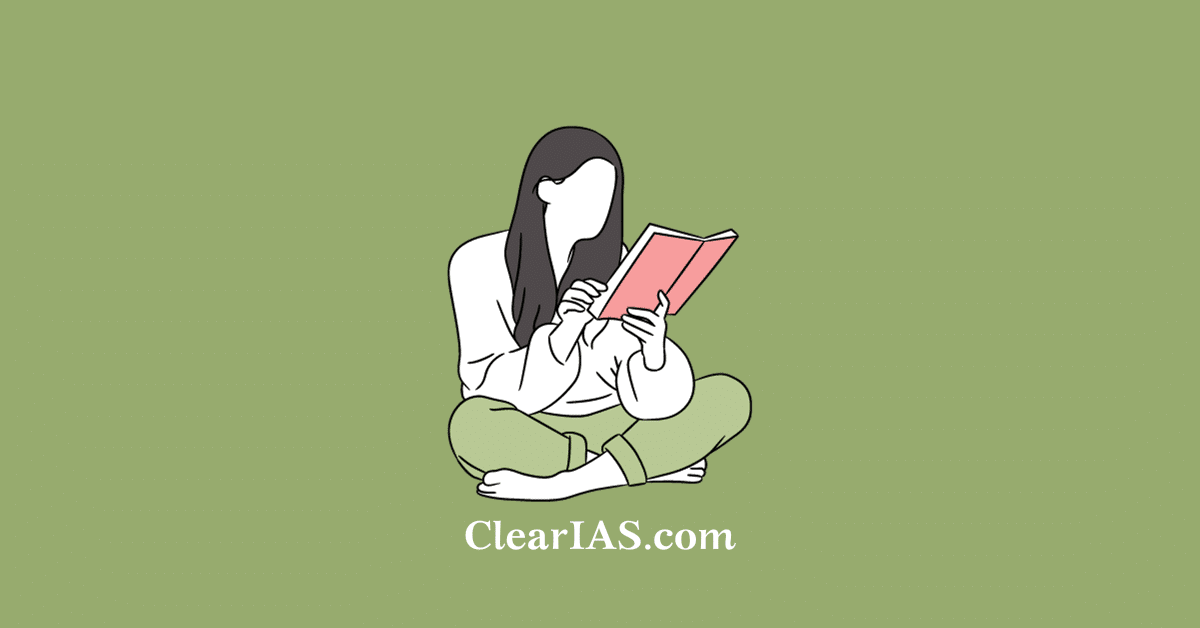 An aspirant willing to know how to crack the UPSC CSE Prelims in 3 months, what should be the strategy for it, which test series will be best for the UPSC CSE prelims exam etc, read the article below.
The Union Public Service Commission (UPSC) Civil Services Examination (CSE) is one of the most challenging exams in India. Many aspirants dream of serving the nation through various administrative services, and the journey begins with cracking the UPSC CSE Prelims.
While the task may seem daunting, with the right strategy and dedication, it is possible to crack the Prelims in just three months.
This article aims to provide a detailed and easy-to-understand guide for aspirants on how to navigate through the UPSC CSE Prelims preparation in a short timeframe.
Understanding the UPSC CSE Prelims
The UPSC CSE Prelims consist of two papers: General Studies Paper-I and General Studies Paper-II (CSAT). Paper-I is objective in nature, testing candidates on subjects like History, Geography, Polity, Economics, and Current Affairs. Paper-II (CSAT) evaluates candidates' aptitude and comprehension skills.
Ask the Right Questions
If you want to clear the UPSC CSE prelims in three months, first ask these questions to yourself and understand where you stand in this preparation journey. Then read the article below where we have provided answers to it.
How can you prepare for UPSC prelims in 3 Months?
How to fast-track your preparation?
What should be your preparation strategy?
Which practice test you should rely on?
How should you prioritize your time?
How to Crack UPSC CSE Prelims in 3 months?
To crack the UPSC CSE prelims in three months, you need to focus on some basics.
Create a Realistic Study Plan:
Divide the three months into weekly and daily schedules.
Allocate specific time slots for each subject and revision.
Focus on high-weightage topics to maximize your preparation.
Master the Basics:
Begin with NCERT books for a solid foundation in subjects like History, Geography, and Polity.
Understand the syllabus thoroughly and identify key topics for each subject.
Current Affairs:
Read newspapers daily to stay updated on current events.
Make concise notes on important news, issues, and government schemes.
Refer to monthly magazines for in-depth coverage of current affairs.
Subject-wise Approach:
History: Focus on Ancient and Medieval Indian History along with Modern Indian History.
Geography: Emphasize Physical Geography, Indian Geography, and World Geography.
Polity: Understand the Indian Constitution, political system, and recent amendments.
Economics: Cover basic concepts, economic terms, and recent economic developments.
Environment and Ecology: Study biodiversity, climate change, and environmental laws.
CSAT Preparation:
Develop a strong foundation in quantitative aptitude, logical reasoning, and reading comprehension.
Solve previous years' question papers to understand the pattern and practice time management.
Mock Tests and Revision:
Take regular mock tests to evaluate your preparation.
Analyze your performance and identify weak areas for improvement.
Revise regularly to reinforce what you've learned.
Quality Study Material:
Choose standard reference books and study materials recommended by experts.
Avoid unnecessary diversions and stick to the prescribed syllabus.
Strategy for Cracking UPSC CSE Prelims in 3 Months
Now let's understand how can we create a strategy that can help you clear the UPSC CSE in just three months. For this, we have provided a sample strategy below. Remember, this is not a fixed strategy that you need to follow. You can mold it as per your requirements. It's a sample strategy that will guide you to create your own effective strategy.
Month 1: Foundation Building and Command over Subjects
Week 1-2: NCERTs and Basic Books
Start with NCERT textbooks for History, Geography, Polity, and Economics.
Simultaneously, refer to basic reference books for a deeper understanding of these subjects.
Week 3-4: Subject-Wise Detailed Study
Get deeper into each subject: History (ancient, medieval, and modern), Geography (physical, Indian, and world), Polity, Economics, and Environment.
Make concise notes highlighting important points and keywords.
Month 2: Intensive Study and Current Affairs Focus
Week 5-6: Comprehensive Revision
Review the notes and materials gathered during the first month.
Strengthen your understanding of key concepts through multiple revisions.
Week 7-8: Current Affairs and Mock Tests
Dedicate a significant amount of your time to daily newspaper reading for current affairs.
Start solving previous years' UPSC Prelims question papers and take regular mock tests.
Focus on time management and improving accuracy in answering questions.
Month 3: Refinement and Practice
Week 9-10: In-depth Revision and Test Series
Focus on weak areas identified through mock tests.
Revise important topics, formulas, and concepts thoroughly.
Engage in a test series to assess your preparation level and simulate exam conditions.
Week 11-12: Final Preparation and Confidence Building
Review quick revision notes for each subject.
Continue solving mock tests and analyze your performance.
Focus more on the current affairs of the last six months before the exam.
Key Focus Areas
Remember to pay attention to some focus areas that will help you gain good marks in the UPSC CSE prelims examination.
Current Events: Allocate a considerable amount of time daily to read and make notes on current affairs from reliable sources like newspapers, magazines, and online platforms.
Practice Tests: Regularly attempt mock tests and previous years' question papers to enhance your speed, accuracy, and time management skills.
Revision: Consistent revision of all subjects is crucial to retain information and strengthen your grasp on various topics.
Staying Updated: Keep yourself updated with current events and developments as the exam date approaches.
Which UPSC CSE Prelims Practice Test You Should Rely On?
You can join ClearIAS' Prelims Online Mock Test Series – the flagship service offering an affordable and proven program. This test series has supported a number of aspirants in clearing their prelims in past years.
We highly recommend serious aspirants to enroll in our mock test program as it aligns with our preparation strategies.
Advantages of choosing the ClearIAS test series:
Pioneers in online coaching, trusted by toppers.
Access to 40 Online Mock Exams with 4000+ Questions.
Over 2,50,000 registered aspirants have benefited from our program.
Performance analytics and All-India ranking to gauge your progress.
Subject-wise proficiency assessment to identify strengths and weaknesses.
Also Read: Time Management Strategy for UPSC CSE Preparation
Conclusion
Cracking the UPSC CSE Prelims in three months requires a strategic and focused approach. By creating a realistic study plan, mastering the basics, staying updated on current affairs, and consistently practicing with mock tests, aspirants can significantly improve their chances of success.
Remember, the journey is as important as the destination, so stay dedicated, stay positive, and give it your best effort.
Article Written By: Priti Raj