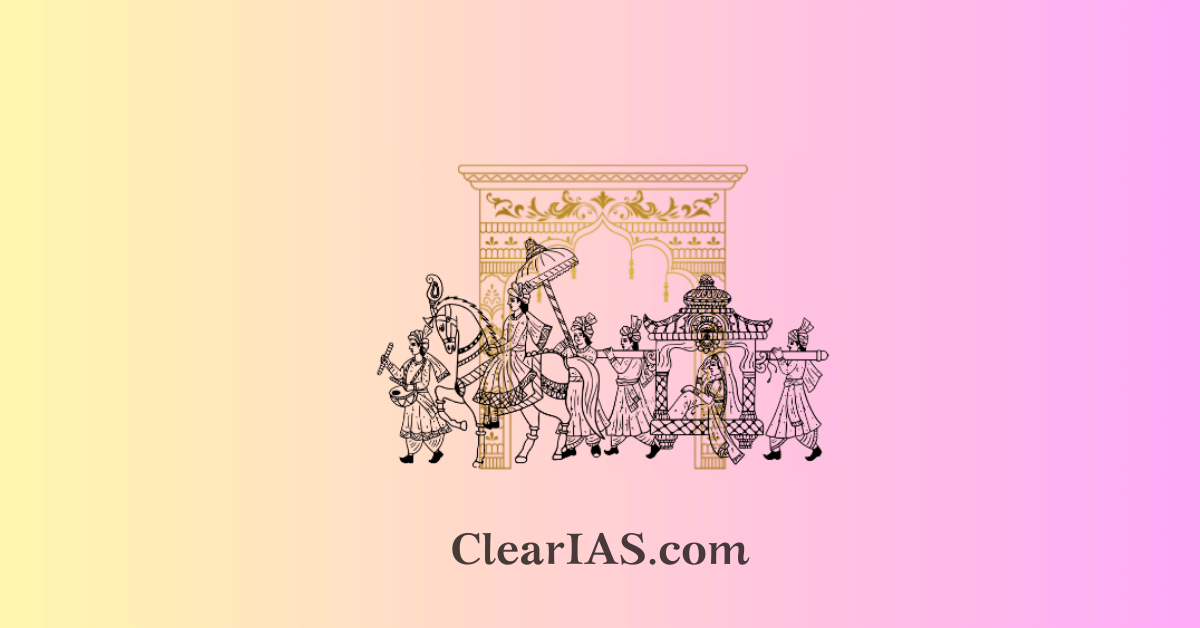 The Indian wedding industry holds immense economic significance and contributes significantly to the country's economy. The industry has the potential to make India an important wedding destination globally, thus generating immense revenue. Read here to know more.
Weddings in India are often grand and elaborate affairs, deeply rooted in tradition and cultural practices. As a result, the wedding industry has evolved into a multi-billion-dollar sector with various economic dimensions.
Building upon the vision of "Developing Tourism in Mission Mode," the Ministry of Tourism unveiled an ambitious campaign aimed at showcasing India as a premier wedding destination on the global stage.
This campaign seeks to explore avenues of great potential, for scaling tourism in India to new heights. The campaign seeks to expand India's wedding industry, by enticing couples from around the world to embark on a remarkable journey to celebrate their special day in India.
Indian wedding industry
The Indian wedding industry holds immense economic significance and contributes significantly to the country's economy.
Here are some key points highlighting the economic relevance of the Indian wedding industry:
Direct Spending: Indian weddings involve multiple ceremonies and events, each with its unique requirements. This translates into substantial spending on venue bookings, decorations, clothing, jewelry, catering, and more.
Employment Generation: The wedding industry generates employment opportunities across various sectors. From wedding planners and photographers to caterers and makeup artists, a significant number of individuals find employment due to the demand for wedding-related services.
Hospitality Industry: The hospitality sector witnesses a surge in demand during wedding seasons, as families book hotels, banquet halls, and resorts for accommodation and venue purposes.
Fashion and Jewelry: The wedding industry drives demand for traditional clothing and intricate jewelry. Designers, tailors, and jewelers benefit from this demand, contributing to the fashion and jewelry sectors.
Catering and Food Services: Weddings typically involve large gatherings, and catering services experience increased demand for diverse cuisines and delicacies.
Entertainment and Music: Live music performances, DJs, and other entertainment forms are integral to Indian weddings, creating opportunities for artists and performers.
Floral and Decor Industry: The demand for floral arrangements and elaborate decorations has led to the growth of the floral and decor industry.
Beauty and Wellness: Makeup artists, hairstylists, and wellness professionals witness a surge in demand as families and wedding parties prepare for the ceremonies.
Travel and Tourism: Destination weddings have gained popularity in India, boosting the travel and tourism industry as families choose picturesque locations for their celebrations.
Photography and Videography: Professional photographers and videographers are in high demand to capture the moments of these elaborate events.
Gifts and Invitations: The exchange of gifts and the creation of elaborate wedding invitations create demand for stationery and gifting industries.
Technology and Digital Platforms: Online wedding registries, wedding websites, and digital platforms have emerged as new avenues within the industry.
Jewelry and Luxury Brands: High-end jewelry and luxury brands benefit from increased demand during wedding seasons.
Economic Ripples: The spending associated with weddings creates a ripple effect, benefiting multiple sectors of the economy and contributing to economic growth.
Regional Impact: Different regions within India have unique wedding traditions and practices, leading to the growth of region-specific industries.
Wedding Tourism Campaign
The Ministry of Tourism unveiled a mission to position India as the epitome of wedding destinations worldwide.
With the launch of this campaign, the ministry is inviting couples from around the world to explore the enchanting dream wedding destinations across our nation.
The campaign begins with profiling about 25 key destinations across the country, exploring how India fits into their wedding aspirations in more than one way.
It celebrates the fusion of India's ancient heritage with modern elegance, weaving a narrative that entices the world to embark on an unforgettable journey of love and celebration.
A key highlight of the campaign lies in its collaborative approach, developed in close consultation with industry experts, associations, and seasoned wedding planners.
Their invaluable feedback has shaped a comprehensive narrative that unravels India's allure as a wedding tourism destination, addressing diverse aspirations and showcasing the myriad facets of this incredible nation.
Utilizing a 360-degree approach, the campaign will leverage the power of digital marketing, social media campaigns, strategic partnerships with wedding planners, collaborations with domestic and international influencers, and a host of offline and online activations.
The aim is also to redefine India's perception beyond the realm of royal, extravagant weddings.
Its thematic focus encompasses wedding themes such as Beach Weddings, Nature Weddings, Royal Weddings, Himalayan weddings, and beyond, allowing couples to craft their dream celebration in the embrace of India's charm.
Indian wedding industry: a boost for tourism
The Indian wedding sector has the potential to significantly boost tourism in the country, especially through the concept of "destination weddings."
A destination wedding involves couples and their families traveling to a picturesque location away from their hometowns to celebrate their wedding festivities.
Increased Tourism Traffic: Destination weddings attract not only the immediate families of the bride and groom but also their extended families and friends. This influx of wedding attendees leads to increased tourism traffic to the chosen wedding destination.
Hotel and Venue Bookings: Destination weddings require accommodation and venue bookings for guests. Hotels, resorts, and other lodging facilities experience higher occupancy rates, generating revenue for the hospitality sector.
Local revenue: Wedding guests often explore the local attractions, cuisine, and culture of the destination. This drives tourism activities such as sightseeing tours, cultural performances, and culinary experiences.
Economic Boost: The spending associated with destination weddings extends beyond wedding-related expenses. Guests spend on shopping, dining, transportation, and local experiences, providing an economic boost to the destination.
Promotion of Lesser-Known Destinations: Destination weddings encourage couples to choose offbeat and scenic locations for their celebrations. This promotes lesser-known destinations and encourages tourists to explore beyond popular tourist spots.
Marketing: The positive experiences of wedding guests can lead to word-of-mouth recommendations and create a reputation for the destination as an ideal wedding and travel location.
Photography and Videography: Destination weddings often involve professional photographers and videographers. The resulting photos and videos showcase the beauty of the destination, attracting more tourists.
Tourism Infrastructure: The demand generated by destination weddings can encourage investment in tourism infrastructure, such as improved transportation facilities and accommodations.
Collaboration with Local Businesses: Local businesses like event planners, decorators, florists, and transportation services benefit from collaborations with wedding planners and couples, boosting the local economy.
Promotions: Destination weddings provide opportunities for guests to share their experiences on social media platforms, creating visual content that can attract more tourists.
Cultural Exchange: Destination weddings facilitate cultural exchanges between the local community and visitors, enriching the overall travel experience.
Sustainable Tourism Practices: The influx of wedding tourists can encourage local communities to adopt sustainable practices to preserve their environment and culture.
Government Revenue: Increased tourism activity generates tax revenue for the local and national governments, which can be reinvested in infrastructure and services.
Way forward
This campaign is just the beginning of the strategic endeavor to elevate India as a wedding tourism destination, with further initiatives planned to captivate the domestic market as well.
Incredible India's wedding tourism campaign aims to establish India as the foremost choice for couples seeking an extraordinary wedding experience while bolstering the growth of the wedding industry and overall tourism in India.
Through this endeavor, Incredible India seeks to create timeless memories and celebrate the beauty of love against the backdrop of India's rich tapestry of traditions and treasures.
The economic impact of the Indian wedding industry extends to both rural and urban areas. It supports small businesses, artisans, and entrepreneurs, while also driving consumer spending and stimulating economic activity.
As a result, the wedding industry remains a dynamic and vital sector of the Indian economy.
Also read: Indian Economy Overview: Primary, Secondary and Tertiary Sectors
-Article by Swathi Satish