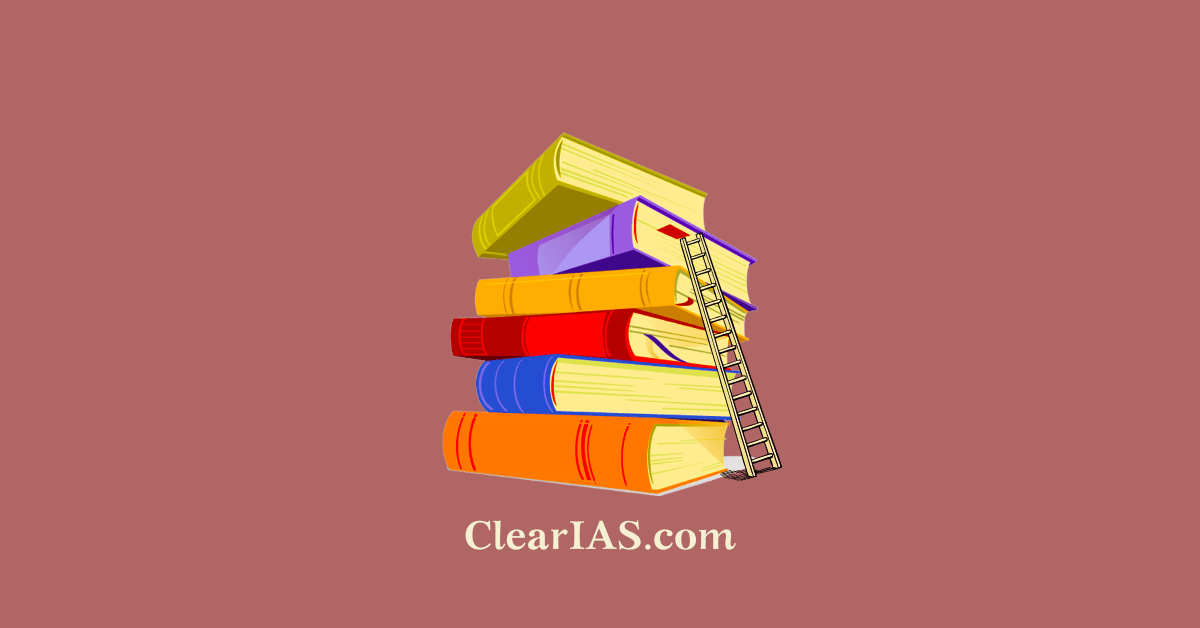 This question often comes to the mind of aspirants willing to start preparing for the UPSC CSE exam is it necessary to read NCERT for UPSC Exam? Here, we have mentioned all the pros and cons one should keep in mind before taking any decision.
The UPSC (Union Public Service Commission) exam is a highly competitive and challenging examination conducted to recruit individuals for prestigious government positions in India. Aspiring candidates often find themselves overburdened with study materials.
Among the plenty of resources available, one fundamental and time-tested tool stands out – the NCERT (National Council of Educational Research and Training) books.
In this article, we will explore the significance of NCERT books in preparing for the UPSC exam and why they form the cornerstone of a successful strategy.
Is It Necessary to Read NCERT for UPSC Exam?
Whether it is necessary to read NCERT for the UPSC exam depends on an individual's existing knowledge and the strength of their foundational understanding of the subject.
NCERT books serve as an excellent resource for building a strong base in various subjects. If an individual already has a good understanding of the fundamental concepts and has studied extensively, they may not find NCERT books as essential.
However, for beginners and those seeking to strengthen their foundations, NCERT books are invaluable. They present information in an easy-to-understand language, making complex topics simpler to grasp.
So, while NCERT books can be an essential tool for some, it ultimately depends on the individual's level of preparation and their specific needs.
Benefits of Studying the NCERT Books for UPSC
To help you in making a decision that whether you should read the NCERT books or not, we have mentioned all the pros and cons of reading NCERT below.
Comprehensive and Syllabus-oriented Content
NCERT books are designed under the expert care of their respective fields. They provide a comprehensive overview of various subjects. These books form the bedrock of the educational system in India, and hence, their content aligns perfectly with the exam's requirements.
Clarity and Simplicity
One of the most significant advantages of NCERT books is their easy-to-understand language and straightforward approach. It will help in building a foundation and by building a solid foundation through NCERT books, candidates can confidently handle more advanced study materials later on.
Fundamental Concepts
The UPSC exam demands a deep understanding of fundamental concepts in various subjects. NCERT books excel in laying down these core principles, which serve as building blocks for advanced topics. Having a core understanding of any topic will definitely help you in handling the challenging questions in the examination.
Authenticity and Reliability
NCERT books are authored and published by the National Council of Educational Research and Training, a government organization known for its authenticity and reliability. The information provided in these books is accurate and up-to-date, ensuring that candidates are not misled by incorrect or outdated data.
Balanced Approach
UPSC exam aspirants often find themselves overwhelmed by loads of study materials. NCERT books offer a balanced approach, covering essential topics from diverse subjects, including history, geography, economics, and political science. By reading these books, candidates can efficiently manage their study time and focus on the most relevant areas.
Reference Books Complement
While NCERT books lay the groundwork, they might not cover every aspect of the vast UPSC syllabus in great detail. Here, the role of reference books comes into play. After understanding the basics from NCERT books, candidates can delve deeper into specific topics using advanced reference materials. This approach allows them to expand their knowledge without feeling lost in intricate details right from the beginning.
You can also check the Must Read NCERT Books for IAS Exam Preparation here.
Possible Limitations of Studying NCERT Books
While NCERT is a great source of knowledge for building a foundation, it surely has certain possible limitations.
Limited Depth
While NCERT books provide a good foundation, they may lack the depth of information required for some advanced topics in the UPSC syllabus. As the exam is highly competitive, a more extensive understanding is often necessary.
Insufficient Coverage
NCERT books might not cover all the topics or issues that are relevant to the UPSC syllabus. Candidates need to supplement their preparation with advanced books and current affairs sources.
Time Consuming
While aspirants have a specific time during their preparation, NCERT may consume some time and that may delay studying the advanced books.
Conclusion
Clearing the UPSC exam is tough but fulfilling. Among the many study materials available, NCERT books are essential guides. They give a strong foundation, clear understanding, and reliable information. But remember, NCERT books are just the beginning. You should use other study materials, read newspapers, follow current affairs, and take mock tests too. A balanced approach will boost your chances of success, helping you achieve your dream of serving the nation through civil services. So, if possible and manageable, do not ignore the knowledge in NCERT books.