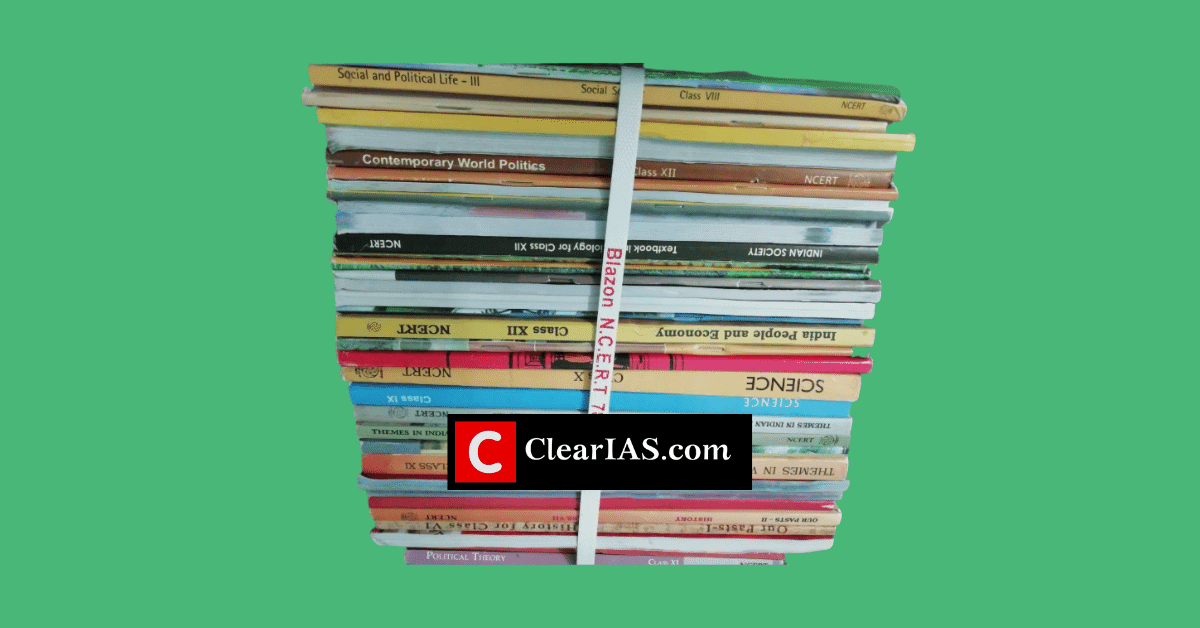 What are the must-read NCERTs for IAS exam preparation?
We have mentioned many times that NCERT books are the best books to begin the UPSC Civil Services Exam preparation.
NCERTs being textbooks for school children, are written in a very simple and lucid manner. These textbooks are quite easy to learn and thus help you save a lot of time understanding the fundamentals.
You will get many questions in the IAS/IPS Exam directly or indirectly from NCERT textbooks.
If aspirants have enough time, it is always advised to start from standard 6 NCERT texts and read till standard 12 texts for all relevant subjects.
We get emails from aspirants to know if there is any way to buy hard copies of all important NCERTs (Class 6-12) as a bundle.
In this post, we will help you with the selection of NCERT books.
Buy 40 NCERT Books (Class 6-12) as a set from Amazon
Click on this link. It will take you to the Amazon website from where you can purchase 40 NCERT books (Class 6-12) as a bundle. This is a great choice which can save a lot of your time searching for individual books.
Which are the must-read NCERT books for the UPSC Civil Services Exam?
For general studies (Prelims or Mains), aspirants need to focus on the NCERT texts on the below subjects: History, Geography, Economics, Political Science, Sociology, Fine Arts, and Science.
We get emails from aspirants to select the most important NCERT texts to start with.
While all NCERTs are important, if exams are near, it's quite natural to prioritize.
We have observed that many aspirants are confused about which chapters from NCERT texts to be studied (especially for subjects like General Science). These queries and requests are quite natural. We thought about posting an article in detail about the must-read NCERT books for IAS exam preparation.
Note: Books marked in Blue color (bold) are more important.
Also read: Old NCERT vs. New NCERT – Which Textbooks Should You Read For UPSC Exam Preparation?
History – Must Read NCERT Books
Geography – Must Read NCERT Books
Economics – Must Read NCERT Books
Political Science – Must Read NCERT Books
Sociology – Must Read NCERT Books
Culture/Fine Arts – Must Read NCERT Books
Science – Must Read NCERT Books
For science, aspirants are advised to go through at least these selected chapters from the mentioned standards.
How to buy NCERT Books online (individually)?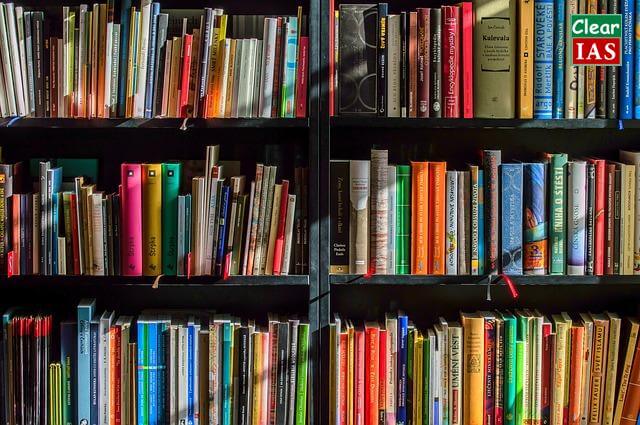 Note: NCERT books are available in many leading bookstores offline too.
How to Download NCERT Books as PDFs?
If you find it difficult to get hard copies of NCERT texts, you can always get soft copies in PDF form from the site ncert.nic.in.
Just like the NCERT website which offers a free download of quality books, the NIOS website, as well as the CBSE website, offers quality PDFs.
NCERT-based mock exams
You may check our NCERT-based online mock test series with negative markings for UPSC Prelims.
What next, after finishing NCERT books?
Once done with the basic study of NCERT books, aspirants should go deep by referring to books from authors like History India's Struggle for Independence and History of Modern India by Bipan Chandra, Indian Polity by M. Laxmikanth, Indian Economy by Ramesh Singh, etc.
The recommended list of IAS books by clearias.com is listed in the link clearias.com/ias-books. Let your focus be right. Happy learning!
Also read: How to Read NCERT for UPSC IAS Exam?