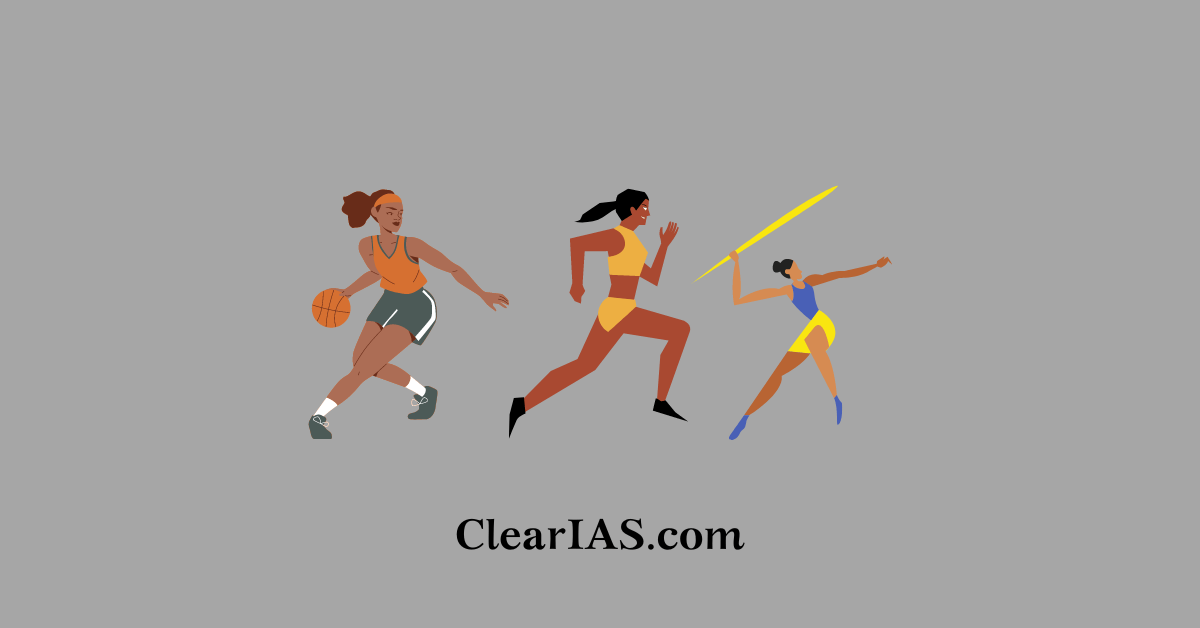 What is Khelo India scheme? What are its major objectives? Who are its target beneficiaries? What are the benefits of the program? Continue reading to know more.
India has advanced steadily in the field of sports during the past several years.
This enormous potential must be displayed on a worldwide stage. It's time to encourage new talent and provide them with the best training and facilities available.
Khelo India scheme assumes significance in this context.
Khelo India scheme- What is it?
The Khelo India Scheme is the flagship Central Sector Scheme of the Ministry of Youth Affairs and Sports. It seeks to instil a culture of sports and achieve sporting greatness throughout the nation, enabling the general public to tap into sports' transformative power.
The revamped Khelo India Scheme was introduced during the 2017–18 fiscal year.
Khelo India was formed by merging three schemes namely Rajiv Gandhi Khel Abhiyan (RGKA), Urban Sports Infrastructure Scheme (USIS), and National Sports Talent Search Scheme (NSTSS).
It is modelled after Gujarat's "Khel Mahakumbh," in which universities and high schools from throughout the nation compete in 27 different fields. Under the initiative, Khelo India School Games (KISG) have been introduced.
Major objectives of the Khelo India scheme
The major objectives of the scheme are:
Creation and Upgradation of Sports Infrastructure
Sports Competitions and Talent Development
Khelo India Centres and Sports Academies
Fit India Movement
Promotion of Inclusiveness through Sports
It works to promote "Sports for All" and "Sports for Excellence".
It aims at creating an active nation with healthy citizens.
Khelo India scheme eligibility
The age range for eligibility to apply for this program is 10 to 18.
Any child who wants to take part in the India program should be passionate about sports.
Benefits under the program
Under the Scheme, eight years of annual financial aid in the amount of Rs. 5 lakh are given to talented athletes in priority sports disciplines at various levels.
About 20 million kids between the ages of 10 and 18 will be a part of the National Physical Fitness Campaign as a result of this program.
Children's physical fitness will be the only focus of this; nevertheless, fitness-related activities will also be supported.
Additionally, the government committed to promoting 20 universities as centres of excellence in sports throughout India.
Other schemes for promoting sports
National Centre of Sports Sciences and Research (NCSSR): It aims to support high-level research, education, and innovation with respect to the high performance of elite athletes. The scheme has two components: One is setting up of NCSSR and the other is focused on funding the creation of Sports Sciences Departments in Six Universities and Sports Medicine Departments in Six Medical Colleges.
Target Olympic Podium Scheme (TOPS): Its goal is to find, develop, and get ready future medal contenders for the Olympic and Paralympic Games. In accordance with this program, athletes and sportspeople will receive specialized instruction from renowned coaches at cutting-edge sports facilities and institutions. A similar program called Junior TOPS, which targets kids as young as 10 to 12 years old and aims to create Olympic champions in 2028, was also introduced by the government in 2020.
National Sports Development Fund (NSDF): It was founded in November 1998 in accordance with the Charitable Endowments Act of 1890 in order to promote sports and games across the nation.
India's progression in sports
The nation has been taking home more medals from international competitions.
Government backing for the sport has grown, and that must be acknowledged. For the purpose of promoting India's sports industry, the government has started a number of projects.
The sport now has more private sector participation. Additionally, the expansion of private academies that are involved in sport development at different levels is strengthening the resources accessible to our athletes.
Businesses have stepped up to sponsor talented athletes individually, displaying a level of dedication that was previously lacking.
Also read: Chess: Origin,Governance and Vocabulary
Challenges and issues
There is a dearth of supporting infrastructure
Absence of encouragement to young people to participate in sports
Lack of organized system of talent search.
Gender bias against girls and women
Lack of remuneration and job security
Administrative issues due to lack of codification of rules and lack of transparency
Conclusion
There are many untapped potentials in Indian sports that haven't yet been realised. However, now is the ideal time to reconfirm our commitment, alter the way we view sports, and transform India's sports landscape.
Article written by: Caroline