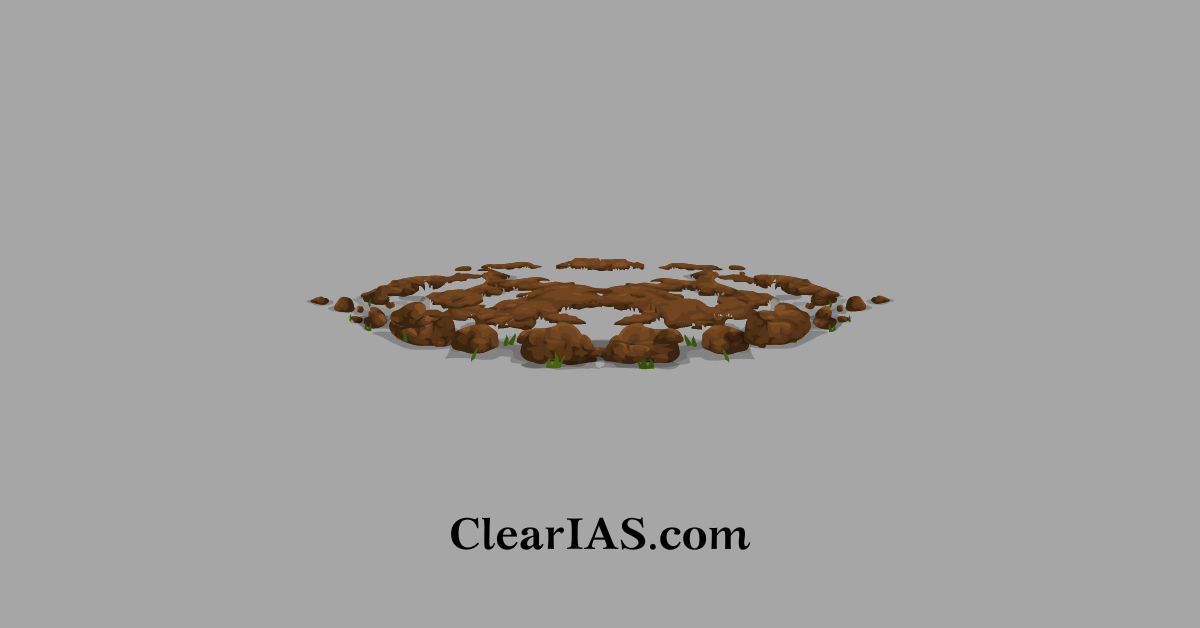 What is Monazite soil? How can India as a nation benefit from its enough presence in our coastal areas? Read here to know the details.
The presence of thorium deposits in monazite soil makes it significant for India to reduce its uranium imports, thereby impacting the national economy.
Monazite is a reddish-brown phosphate mineral and one of the beach sand minerals that contain rare earth elements like lanthanum, cerium, praseodymium, neodymium, etc.
It is resistant to weathering and becomes concentrated in soils.
It is an important ore of thorium and hence is radioactive. Thorium becomes an important mineral due to its potential of emerging as the next-generation fuel for nuclear power plants. It is also used for the third-stage of India's nuclear power program.
What are rare-earth elements?
Rare-earth elements or rare-earth metals or lanthanides are lustrous silvery-white soft heavy metals that have unique magnetic, luminescent, and electrochemical properties. There are 17 rare-earth elements. It is so called because earlier it was difficult to extract them but presently it is relatively plentiful in Earth's crust.
Importance of rare-earth metals:
Scandium – used in aluminium-scandium alloys for aerospace industry components and sports components like fishing rods, basketball bats, etc.
Yttrium – used in making microwave filters for radar, in lasers that can cut through metals.
Lanthanum – used in battery electrodes, cameras, and refractive telescope lenses (high refractive index).
Cerium – used in flat-screen TVs, low-energy light bulbs, and floodlights.
Neodymium –to make very strong permanent magnets.
Gadolinium – its compounds are used in fluorescent lamps, and MRI contrast agents.
Distribution of Monazite across the world:
Globally, the largest deposits of monazite sands were found in India, Madagascar, and South Africa. The largest concentration of monazite deposits is on the Kerala coast.
India's thorium deposits:
According to the Atomic Minerals Directorate for Exploration and Research (AMD), a constituent Unit of the Department of Atomic Energy (DAE), India has 10.70 million tonnes of Monazite which contains 9,63,000 tonnes of Thorium Oxide.
The main producers are Kerala, Jharkhand, Bihar, Tamil Nadu, and Rajasthan.
Significance of thorium deposits in India:
India's thorium deposits far outweighed its natural uranium. It makes up 25% of the global reserves. These huge reserves can be made used to cut down the import of Uranium from other countries.
Indian thorium reserves have a current capacity of generating 358,000 gigawatt-year of electricity which can meet the energy requirement of the next generation and beyond.
Despite having 21 operational nuclear power plants across the country, only 3% of electricity comes from nuclear power plants. We can make use of our huge thorium deposits instead of uranium to maximize the potential of nuclear power plants.
In India, monazite soil is the only commercial source of rare earth elements.
Thorium can enter India's export market.
It has an impact on climate change also. Developing thorium reactors in the coming decades can be an effective step toward curtailing carbon emissions.
Is thorium directly used in nuclear reactors?
Thorium is not a fissile substance by itself. It went through a three-stage process before making a usable substance. In the process, it is converted into Uranium-233 and then put into the reactor assembly.
Regulations of monazite soil in India:
As monazite soil contains thorium which is a prescribed substance to be handled by the Department of Atomic Energy (DAE) comes under Atomic Energy (Radiation Protection) Rules 2004.
Monazite is defined as a "prescribed substance" under the Atomic Energy Act. Under is law a license is required for its export.
Indian Rare Earths Limited (IREL) is the only body permitted to produce and process monazite and regulate domestic use and export. IREL – wholly owned by the Government of India, under DAE.
Exports of beach sand minerals such as garnet, ilmenite, leucoxene, rutile, sillimanite, and zircon other than monazite fall under the open general license and do not require any authorization from DAE.
To separate other beach sand minerals from monazite companies require a license from the Atomic Energy Regulatory Board.
Previous Year UPSC question related to the topic
Read the prelims 2022 question given below.
With reference to India, consider the following statements:
Monazite is a source of rare earth.
Monazite contains thorium.
Monazite occurs naturally in the entire Indian coastal sands in India.
In India, Government bodies only can process or export monazite.
Which of the statements given above are correct?
(a) 1, 2, and 3 only
(b) 1, 2, and 4 only
(c) 3 and 4 only
(d) 1, 2, 3 and 4
Answer:- (b)
Article written by: Krishnapriya JR