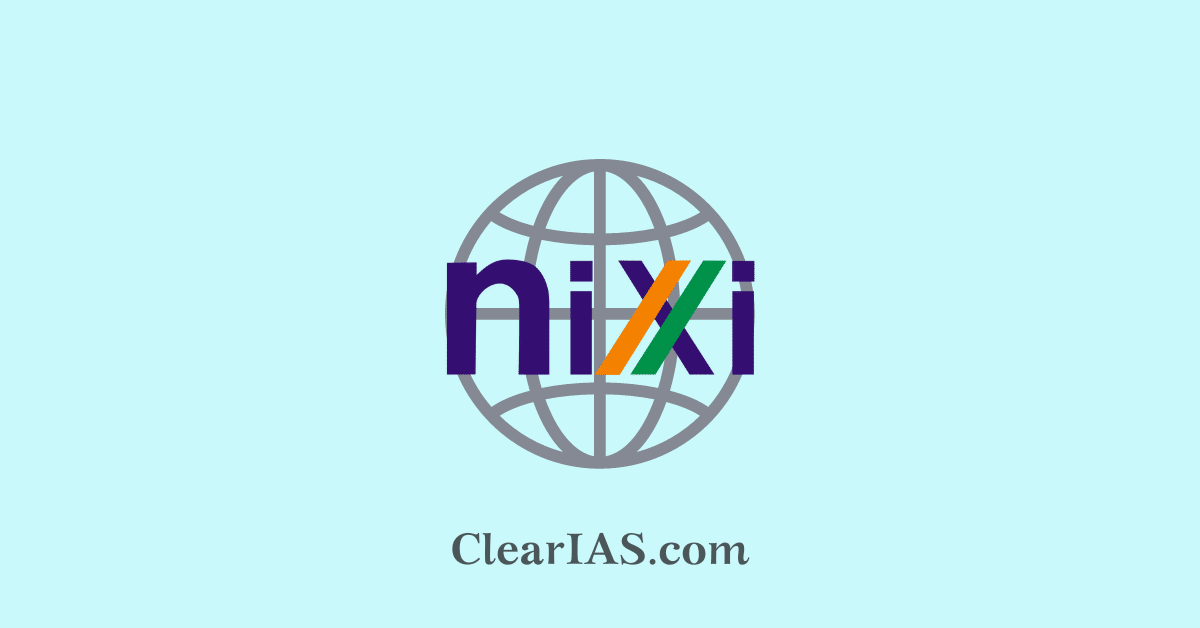 National Internet Exchange of India (NIXI) is an integral part of the Indian strategy for providing the internet infrastructure to the citizens. NIXI has been playing a crucial role in the journey of India's digital transformation. Read here to learn more about the organization.
National Internet Exchange of India (NIXI) celebrated its 20th Foundation Day recently, reaffirming its unwavering dedication to building India's internet infrastructure.
Digital transformation is the need for the country as well world to aid citizens in the fast-developing world.
NIXI has been instrumental in building India into a repository of India's internet ecosystem prowess.
NIXI's commitment to driving innovation, fostering inclusivity across the national spectrum, and leveraging technology for a digitally enabled and empowered India.
National Internet Exchange of India (NIXI)
NIXI is a not-for-profit Organization under section 8 of the Companies Act 2013 and was registered on 19th June 2003.
NIXI was set up for peering of ISPs among themselves to route the domestic traffic within the country, instead of taking it to US/Abroad, thereby resulting in a better quality of service (reduced latency) and reduced bandwidth charges for ISPs by saving on International Bandwidth.
NIXI is managed and operated on a Neutral basis, in line with the best practices for such initiatives globally.
NIXI aims to promote internet penetration in the country as well as across the globe.
Its Primary purpose is to facilitate the exchange of domestic Internet traffic between the peering ISP, Content players, and any other organizations with their own AS number.
This enables more efficient use of international bandwidth, saving foreign exchange, and also improves the Quality of Services (QoS) for Internet users by avoiding multiple international hops and thus reducing latency.
The past two decades is marked by NIXI's contributions to creating a robust and inclusive digital ecosystem in the country via its business divisions towards Internet Exchange, IN Registry, IRINN, and NIXI-CSC Data Services Ltd.
.IN Registry
.IN is India's Country Code Top Level Domain (ccTLD).
The Govt. of India delegated the operations of IN Registry to NIXI in 2004.
The IN Registry operates and manages India's .IN ccTLD.
.IN is India's top-level domain on the Internet. Like.COM, .IN can be used for e-mail, Web sites, and other applications.
But unlike other domains, .IN is a unique symbol of India and its role in the world.
The procedures for registering.IN names have been simplified. This allows anyone to register and use .IN domain names. Now .IN names are available for signup through several registrars. .IN domains are easy to buy, easy to use, fast, and reliable
The Main Objects to be pursued by the Company on its incorporation are:
To Promote the Internet.
To set up, when needed, in select location(s)/parts/regions of India Internet Exchanges/Peering Points.
To enable effective and efficient routing, peering, transit, and exchange of Internet traffic within India.
To continuously work for enhancing and improving the quality of Internet and Broadband services.
Set up Internet Domain Name Operations and related activities.
IRINN
Govt. of India, Ministry of Electronics & Information Technology endorsed the operations of the National Internet Registry (NIR) to National Internet Exchange of India (NIXI).
NIR is entrusted with the task of coordinating IP Address allocation with other Internet resource management functions at the national level in the country.
Indian Registry for Internet Names and Numbers is a division functioning under NIXI and provides allocation and registration services of Internet Protocol addresses (IPv4 & IPv6) and Autonomous System numbers to its Affiliates.
It is a not-for-profit, Affiliate based entity, with the primary goal of allocating Internet resources to its Affiliates.
Other initiatives by the National Internet Exchange of India (NIXI)
Three new initiatives or services of NIXI were launched in 2021 by MeitY.
IP Guru, NIXI Academy, and NIXI-IP-INDEX were launched to facilitate the adoption of IPv6 and create an environment to ensure a smooth transition from IPv4 to IPv6.
IPv6 Expert Panel (IP Guru)
It is a group to extend support to all the Indian entities that are finding it technically challenging to migrate and adopt IPv6. It will be offering its services free of cost.
It's a joint effort of the Department of Telecom (DOT), MeitY, and the industry.
NIXI Academy
NIXI Academy is created to educate technical/non-technical people in India to learn and relearn technologies like IPv6 which are normally not taught in Educational Institutes.
Successful candidates (after passing the examination) can take a certificate from NIXI, which will be useful to find/upgrade jobs in the industry.
NIXI-IP-INDEX
NIXI has developed an IPv6 index portal for the Internet community.
The NIXI-IP-INDEX portal will showcase the IPv6 adoption rate in India and across the world. It can be used to compare IPv6 Indian adoption rate with other economies in the world.
It will also include details about web adoption in IPv6, IPv6 traffic, etc.
IPv4 vs IPv6
IP' stands for 'Internet Protocol'. It is a set of rules that dictate how data should be delivered over the public network.
The first significant IP version was IPv4.
 In 1983, it was introduced for use in the ARPANET.
The most popular IP version is this one.
It utilizes an addressing scheme to identify devices on a network.
IPv4 uses the 32-bit address format.
It transports 94% of all Internet traffic and is still regarded as the main Internet Protocol.
It has a capacity for addressing over 4.3 billion addresses.

 

It is the Internet Protocol's most current iteration. It was started in early 1994 by the Internet Engineer Task Force.
To meet the need for more Internet addresses, this new IP address version is being implemented.
IPng (Internet Protocol Next Generation) is another name for IPv6.
It can offer an endless supply of addresses.
It enables 340 trillion different address spaces using 128 bits of address space.
It can easily support the increasing number of networks throughout the world and aid in resolving the IP address depletion issue.
National Internet Exchange of India in tier 2-3 cities
In line with Digital India's vision, two new Internet Exchange points (IXP) of NIXI at Durgapur and Bardhman were inaugurated in 2022.
It's an initiative under the Ministry of Electronics and Information Technology (MeitY) vision for 1000 days.
The launch of these new NIXI internet exchanges in the state will contribute to the enhancement and improvement of Internet and Broadband services at the local level and in neighboring regions.
The internet service providers connecting at these points will benefit as their broadband services to their end users will improve, changing the lives of the people of the region. Opening these new IXPs will benefit every sector of the state ranging from health, education, agriculture, startup, and ecosystem to MSMEs & other business verticals.
Accessibility and convenience will increase for citizens in terms of availing government benefits and improving quality of life.
The 2 new Internet Exchange nodes from NIXI are certain to boost the state's Internet ecology.
Way forward
To improve the overall Indian internet ecosystem and give internet users access to it at a low cost with improved speed, NIXI plans to install internet exchanges in Tier-2 and Tier-3 cities shortly.
All Internet Service Providers are invited by the National Internet Exchange of India to establish peering at any of its nodes and support the domestic Internet ecosystem.
The IPv6 root server, which governs and regulates the internet, can be an excellent instrument for the sustainable growth and evolution of internet infrastructure, which is crucial for global cyberspace and the digital economy.
It is crucial to develop such vital infrastructure at the federal level. The IPv6 root server system is essential for managing the security and stability of the internet as a vital resource.
Having a root server domestically will make it easier for Indian law enforcement to conduct surveillance. It will promote "a major technological knowledge base domestically" and help establish in-country expertise on essential information infrastructure.
-Article by Swathi Satish