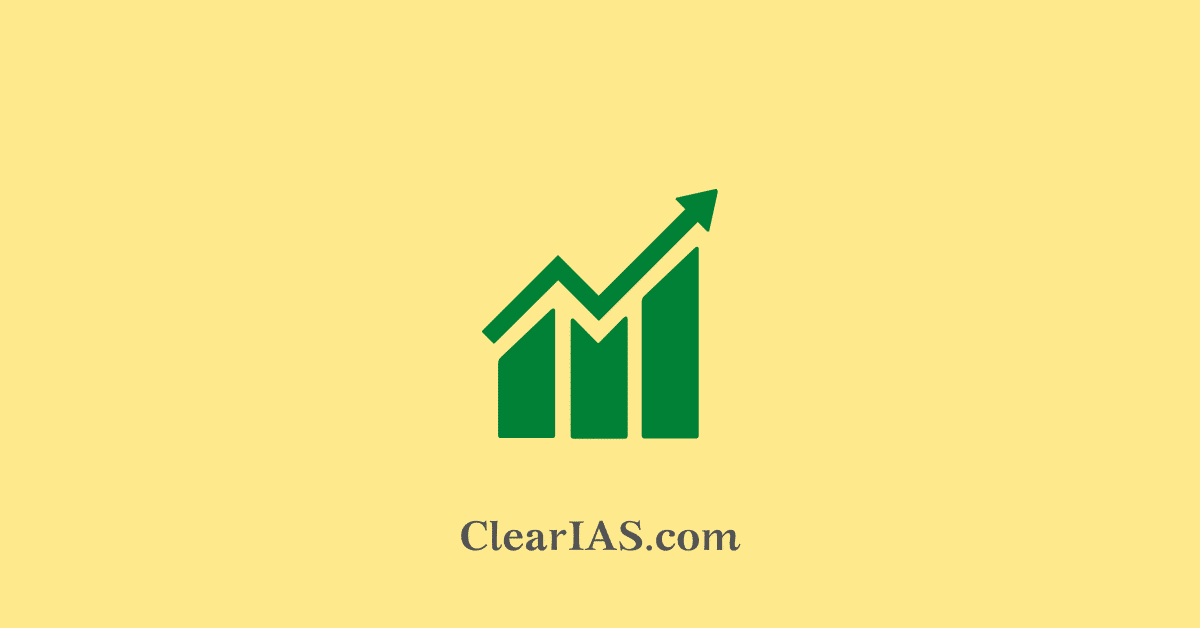 The National Logistics Policy 2022 will establish a single-window e-logistics market and put an emphasis on developing skills, competitiveness, and employment for MSMEs.
The National Logistics Policy's objective is to create a trusted, robust, cost-effective, technologically enabled, integrated, and integrated logistics ecosystem in the nation for rapid and equitable growth.
The National Logistics Policy developed by the Commerce and Industry Ministry will increase India's ability to compete internationally, generate more jobs, boost its standing in international rankings, and open the door for India to develop into a logistics powerhouse.
Logistics is the lifeline of the National economy Policy + Performance = Progress
Aim of National Logistics Policy 2022
The goal of the National Logistics Policy is to lower the cost of logistics from its current 14% of GDP to less than 10% by 2022 despite the highly fragmented nature of India's logistics industry.
The policy aims to make Indian goods more competitive while also promoting economic growth and expanding job possibilities.
The Policy establishes a broad, multi-jurisdictional, cross-sectoral framework for the growth of the entire logistics ecosystem in an effort to address concerns of high cost and inefficiency.
A pioneering step in this direction was the PM GatiShakti National Master Plan for muti-modal connectivity. The introduction of the National Logistics Policy will give PM GatiShakti an additional impetus and complementarity.
What are the Focus Areas?
The Policy will be implemented through a Comprehensive Logistics Action Plan (CLAP). The interventions proposed are divided into eight key action areas:
1) Integrated Digital Logistics Systems
As a component of Logistics Policy, it will create a system of unified logistics interface to connect various data sources and provide cross-sector use cases for logistics stakeholders.
2) Standardisation of physical assets and benchmarking of service quality standards
By standardizing physical assets and comparing service quality standards in logistics, one may increase interoperability, reduce handling risks, optimize processes, and make it easier to conduct business.
3) Logistics Human Resources Development and Capacity Building
Create an overarching logistics human resource strategy and, in accordance with its guiding principles, create action plans to handle issues with skill development and internal capacity building in the relevant sector.
4) State Engagement
Support the creation of state- and city-level logistics strategies. Establish institutional frameworks for the state- and city-level action. Measure and rank state actions.
5) EXIM (Export-Import) Logistics
To boost trade competitiveness and further India's inclusion into regional and global value chains to build an effective, dependable logistics network.
6) Service Improvement framework
Enhancing the regulatory interface to encourage standardization, formalization, and interoperability.
7) Sectoral Plan for Efficient Logistics
In accordance with PM GatiShakti, Sectoral Plans for Efficient Logistics (SPEL) will be created for each sector, with the underlying principles of interoperability, resiliency, sustainability, and innovation.
Infrastructure, process, digital advancements, policy and regulatory reforms, capacity building for a better workforce, and logistics-related challenges would all be addressed by SPEL.
8) Facilitation of Development of Logistics Parks
Logistics parks, such as multi-modal logistics parks, air freight stations, inland container depots, container freight stations, cargo terminals, etc., serve as hubs for supply chain intermediary operations including storage, handling, value addition, inter-modal transfers, etc. that are connected by a transportation network.
Targets Set Under the National Logistics Policy
By 2030, India's logistics costs should be equivalent to global benchmarks.
Be among the top 25 countries by 2030 according to the Logistics Performance Index ranking.
Create a decision-support system that is data-driven for a successful logistics ecosystem.
As part of NLP, the government will also develop the Unified Logistics Interface Platform (ULIP).
Why National Logistics Policy is Important?
The country spends between 13 and 14 percent of its GDP on logistical costs. While countries like Germany and Japan, which are renowned for their highly developed infrastructure and systems for logistics, spend just about 8% to 9% of their GDP on logistics.
In addition, the logistics industry is worth $200 billion and is supported by over 20 government agencies, 40 Partner Government Agencies (PGA), 37 export promotion councils, 500 certifications, over 10,000 commodities, and a large number of certificates. Additionally, it involves 50 IT ecosystems, banks, and insurance companies, together with 200 shipping companies, 36 logistics services, 129 inland container depots (ICD), and 166 container freight stations (CFS).
The Ministry of Commerce and Industry stated that more than 22 million people in India depend on the logistics industry for their livelihood. Improving the sector will enable a 10% reduction in indirect logistics costs, which will result in an increase of 5 to 8% in exports.
India falls significantly behind countries such as the United States and China, which are placed 14th and 26th, respectively, in the 2018 World Bank Logistics Index for logistics costs. The Logistics Performance Index places Germany at the top and India at the 44th rank.
Unified Logistics Interface Platform (ULIP)
Unified Logistics Interface Platform (ULIP) has been identified as a promising initiative that has been conceptualized to provide an integrated platform that can be used effectively by stakeholders to enhance efficiency, utilize technology, and lower the cost of logistics in India. This initiative aims to achieve an "Atmanirbhar Bharat" in the logistics sector.
ULIP was chosen as one of the seven initiatives under the "Technology Commons" initiative, which leverages technology in specifically identified priority areas by developing world-class products and services.
Three levels make up the ULIP platform as a whole: the Integration layer, the Governance layer, and the Presentation layer. The goal is to develop a UPI-like framework that will allow the logistic department's transactions to be authorized.
ULIP would bring together seven ministries on a single platform to give logistics companies details about the flow of cargo around the country. Additionally, the 17 digital platforms from the seven ministries will be integrated by the government into ULIP.
Data on cargo movement across the nation would be made available to logistics firms, importers, and exporters through ULIP, which will also assist in granting approvals for cargo transportation.
Conclusion
India must drastically cut its logistics costs if it wants to increase the competitiveness of its exports and domestic products. Reduced logistics costs increase efficiency across several economic sectors, promoting value creation and entrepreneurship.
National Logistics Policy would lower logistics costs, boost international trade, help India become "Atmanirbhar" or self-sufficient, usher in wealth throughout the country, and open up new chances for our startups. The country's farmers would benefit greatly from the program since it would enable them to market their products more quickly, cut down on waste, and avoid unnecessary delays, all of which would lower prices overall.
The National Logistics Policy is the obvious next step after the PM Gati Shakti National Master Plan and would offer a comprehensive roadmap for the growth of the whole logistics ecosystem.
Article Written By Priti Raj