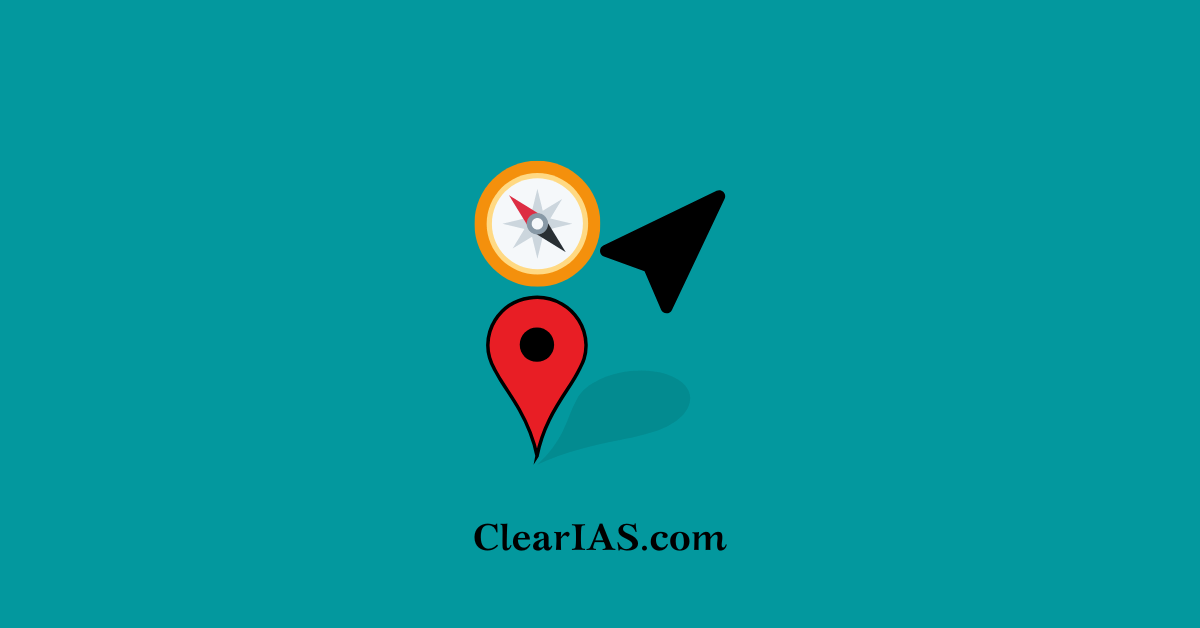 Do you want to check out a vegetarian restaurant in a new city? To explore a new travel destination like a local in that place is not a big deal now. Read the article to know more about the available navigation systems in the world.
You can use your phone and come back to your place whenever you are stuck somewhere. This magic happens due to the presence of a tiny GPS chip in your phone.
Anywhere on Earth, GPS (Global Positioning System) can offer position and time information.
Is GPS the only navigation satellite system available globally?
The science of navigation involves finding a craft's position, course, and distance travelled. Concerns about navigation include finding the route to the target location, avoiding crashes, saving fuel, and adhering to schedules.
The modern navigation is a globally connected transportation system in which each journey is concerned with four fundamental goals:
Maintaining a course
Preventing crashes
Reducing fuel consumption
Adhering to a predetermined schedule
There are totally four Global Navigation Satellite System (GNSS) available. They are GPS (US), GLONASS (Russia), Galileo (EU), BeiDou (China). Additionally, there are two regional systems – QZSS (Japan) and IRNSS or NavIC (India).
Global Positioning System (GPS)
GPS is the earliest GNSS system in the world. It began operating in 1978 and became accessible to everyone in 1994. The global positioning system (GPS) is a 24-satellite navigation system.
It uses multiple satellite signals to find a receiver's position on earth. The U.S. Department of Defence created GPS (DoD). The technology was initially employed in the military.
Since 1980, when GPS technology was made accessible to the general public, it has been embedded in a variety of products, including automobiles, boats, cell phones, portable electronics, and even personal heads-up display (HUD) goggles.
GPS receivers use data from three or four satellite signals to determine their location. Depending on the quantity of signals received, the distribution of satellites in the sky, and the technologies utilised in the receiver, GPS technology may operate in practically any environment and has an accuracy range of 3 to 15 metres.
GLObal NAvigation Satellite System (GLONASS)
It is the global navigation satellite system of Russia. The second alternate navigational system in use is GLONASS with global coverage and comparable precision. It is run by the Russian Aerospace Defence Forces.
Because GLONASS can transmit weather broadcasts, communications, navigation, and reconnaissance data, the Soviet Union realised after the Cold War that the system has commercial uses.
The GLONASS satellite constellation was originally launched in 1982, and it was made completely operational in 1993.
Following a time in which GLONASS functionality suffered, Russia pledged to increase the system's minimum number of operating satellites to 18, as required. 24 satellites are fully deployed in the GLONASS constellation by this time.
Galileo
The European Space Agency is building the Galileo GNSS constellation for the European Union. It is run by the European GNSS Agency. Galileo is a commercially and civilian accessible global navigation system. It has had a significant influence, with 26 satellites in orbit and more than two billion receivers in operation.
BeiDou
It is a satellite navigation system of China. Like any other navigation satellite system, BeiDou is made up of 35 satellites that orbit the Earth and transmit precise data all the time. The signal from the satellite travels from the satellite to the Earth's ground stations and then to the receiver and vice versa.
Quasi-Zenith Satellite System (QZSS)
It (also known as Michibiki) is the regional satellite navigation system from Japan. The purpose of QZSS is to deliver GPS-compatible, highly precise and stable location services throughout the Asia-Oceania region.
IRNSS (NAVIC)
The regional satellite navigation system of India is known as the Indian Regional Navigation Satellite System (IRNSS), which was later given the operational title of NavIC or NAVigation with Indian Constellation. It is launched and operated by Indian Space Research Organisation (ISRO).
NavIC seeks to provide more precise domestic navigation for Indian users. Seven satellites are now used in this navigation system, which is said to cover the entirety of India.
Three of these seven satellites are geostationary satellites which are positioned in lower orbits. Four are geosynchronous satellites that are placed far higher orbits and less likely to encounter impediments.
Furthermore, the NavIC system includes two frequency bands—L5-band and S-band—making it significantly more accurate than GPS. In its main service region, the "Made in India" navigation system also asserts to provide better position accuracy (more than 20 metres).
Related topic: Achievements of Indians in Science & Technology
Conclusion
With the projected igniting of a legislative push towards successful development, operation, and maintenance of such systems, India's satellite-based navigation and augmentation services sector appears destined for a higher growth trajectory.
Additionally, there is a need to strive toward the gradual evolution of navigation signals and an increase in coverage for better utilisation. The promotion of research and development efforts in the area of satellite navigation-based applications by Indian business and academics with a focus on societal benefits is another goal. Additionally, efforts must be made to make Indian satellite navigation and augmentation systems more widely usable.
Article written by: Krishnapriya JR