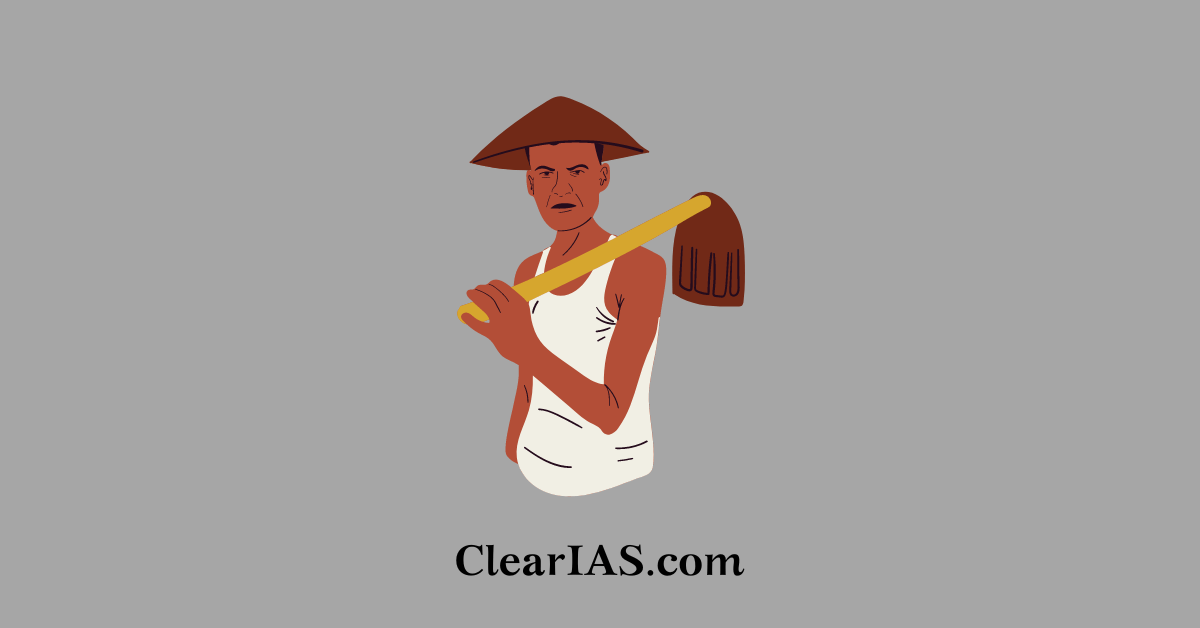 In this article, we shall discuss the PM KISAN scheme, its major objectives, eligibility criteria to avail of its benefits, and its advantages. We shall also discuss various challenges and a suitable way forward.
Direct benefit transfers (DBT) have helped transform and uplift the lives of vulnerable sections of society for many years.
The government has initiated many schemes and programs to carry out the same.
Pradhan Mantri Kisan Samman Nidhi Yojana (PM KISAN) is one such DBT scheme, aimed at benefiting about 12 crore farmers across India. To know more about the scheme, read forward.
What is PM KISAN?
PM-KISAN is a central sector scheme launched on 24th February 2019 to supplement the financial needs of land-holding farmers through direct benefit transfer (DBT) mode.
Main objectives of PM KISAN
To provide income support to all eligible land-holding farmers and their families.
PM-KISAN scheme also aims to supplement the financial needs of the farmers in procuring various inputs to ensure proper crop health and appropriate yields, commensurate with the anticipated farm income.
Also read about: PM KUSUM
Funding and Implementation
It is a Central Sector Scheme that receives 100% of its financing from the central government.
The Ministry of Agriculture and Farmers Welfare is in charge of carrying it out.
Benefits under the scheme
Under the PM KISAN scheme, all landholding farmers' families shall be provided the financial benefit of Rs.6000/- per annum per family. It will be paid in three equal installments of Rs.200O/- each, every four months.
Eligibility to avail the benefits of PM KISAN
When the PM KISAN Scheme was launched on 24 February 2019, its benefits were admissible only to Small and marginal Farmers' (SMF) families, with combined landholding up to 2 hectares. The Scheme was later revised and extended to all farmer families irrespective of the size of their landholdings.
Are there any exclusion criteria while determining the beneficiaries under the scheme?
Yes. The following categories of farmers are not eligible to get the benefits of the PM-KISAN scheme:
(a) All institutional Land holders; and
(b) Farmer families in which one or more of its members belong to the following categories:-
Former and present holders of constitutional posts
Former and present Ministers/ State Ministers and former/present Members of Lok Sabha/Rajya Sabha/ state Legislative Assemblies/ State Legislative councils, former and present mayors of Municipal corporations, former and present Chairpersons of District Panchayats.
All serving or retired officers and employees of Central/ State Government ministries /Offices/Departments and its field units Central or State PSEs and Attached offices /Autonomous institutions under Government as well as regular employees of the Local Bodies (Excluding Multi-Tasking Staff / Class IV/Group D employees)
All superannuated/retired pensioners Rs.10,000/-or more (Excluding multi-tasking employees)
All Persons who paid income Tax in the last assessment year
Professionals like Doctors, Engineers' Lawyers, Chartered Accountants, and Architects registered with Professional bodies and carry out professions by undertaking the practice.
How will the beneficiaries be identified?
The entire responsibility of identifying the eligible farmers' families for benefit under the scheme is of the State/UT Governments. The prevailing land-ownership system/record of land in different States/Union Territories will be used to identify the intended beneficiaries for the transfer of scheme benefits.
PM-KISAN Mobile App:
The National Informatics Centre and the Ministry of Electronics and Information Technology have jointly developed and launched the PM-KISAN Mobile App.
Aadhaar cards can be updated or corrected, and farmers can examine the status of their applications and the history of bank account credits.
Challenges
Lack of proper database: There have been allegations of inclusion and exclusion errors in the database.
Identification of beneficiary farmers is difficult: The total number of landholdings in the country was estimated at 14.65 crore based on the agricultural census conducted in 2015–16. However, because there are several owners for a single piece of land, landholding does not determine the number of farmer families existing in the nation. In this situation, the program is open to all farmer families with the land.
Way forward
There is a strong case for including disadvantaged families and other landless tenants.
Alternative bottom-up approaches and well-thought-out implementation mechanisms would enable bottlenecks to be found and fixed locally.
Article written by: Caroline Abraham