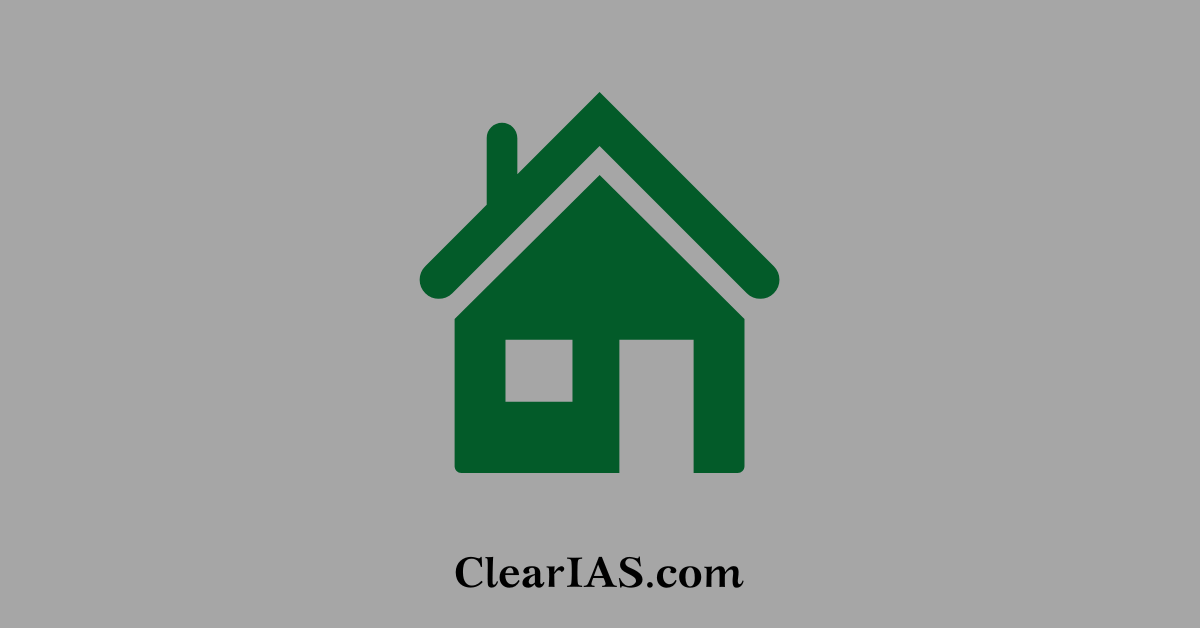 What is Pradhan Mantri Awas Yojana-Urban(PMAY-U)? Who are the beneficiaries of the scheme? What are its features? Read further to know more.
India is home to nearly 1.3 billion people.
With the rising population, the absolute number of families living in huts or shacks has continued to grow.
It was the unflinching commitment of the government to build and provide pucca houses to change the living conditions of poor people in both rural and urban areas, that culminated in the launch of Pradhan Mantri Awas Yojana – Gramin and Urban.
What is Pradhan Mantri Awas Yojana-Urban (PMAY-U)?
PMAY-U is one of the major flagship programs being implemented by the Government of India, to provide all qualified beneficiaries with all-weather pucca homes in the nation's urban areas through States, UTs, and Central Nodal Agencies.
The scheme falls under the Government's mission of 'Housing For All by 2022'. The program is being implemented by the Ministry of Housing and Urban Affairs (MoHUA).
The plan applies to the entire country's urban region, including Notified Planning/ Development Areas and all statutory towns as of the Census of 2011.
Who are the beneficiaries of the scheme?
The Mission addresses urban housing shortage among the EWS/LIG and MIG categories including the slum dwellers.
Economically Weaker Section (EWS)- with a maximum annual family income of Rs. 3,00,00.
Low Income Group (LIG) – with maximum annual family income of Rs. 6,00,000) and
Middle Income Groups (MIG I & II) – with a maximum annual family income of Rs. 18,00,000)
A beneficiary family will comprise husband, wife, unmarried sons and/or unmarried daughters
Four verticals of PMAY-U
In Situ Slum Redevelopment (ISSR):
In order to provide houses to qualified slum dwellers, this vertical would be executed with the idea of "Land as a Resource" with private sector participation.
Slum: A densely populated area with at least 300 people, or roughly 60 to 70 houses, that is poorly built, congested, and located in an unclean environment without adequate sanitary or drinking water amenities.
Affordable Housing through Credit Linked Subsidy (CLSS):
The following interest subsidies are available to EWS, LIG, and MIG (I & II) beneficiaries who apply for housing loans from banks, housing finance companies, or other similar organisations for the purpose of purchasing, building, or improving homes:
6.5% on loan amount up to Rs. 6 Lakh
4% on loan amount up to Rs. 9 Lakh
3% on loan amount up to Rs. 12 Lakh
Affordable Housing Through Partnership (AHP):
A project for affordable housing may include a mix of homes in various categories, but it will only be qualified for Central Assistance if at least 35% of the project's homes fall under the EWS category.
Beneficiary-led individual house construction (BLC):
Eligible households from EWS categories are given central assistance up to Rs. 1.5 lakh per EWS dwelling for home building or improvement.
Progress of PMAY-U
By January 01, 2020, 4427 Cities (including 472 Class I cities) had been selected across 35 States/UTs under PMAY-U.
As on March 31, 2022, 1.23 crore houses have been sanctioned of which 58.1 lakh houses have been completed and delivered.
16 lakh houses are being constructed using new technologies.
Features of PMAY-U
Demand-driven Approach:
The PMAY-U takes a demand-driven approach, strengthening the principles of cooperative federalism; the States and Union Territories determine whether there is a housing shortage (UTs).
Except for the CLSS vertical of the PMAY-U, which is being implemented as a Central Sector Scheme, the Mission is carried out as a Centrally Sponsored Scheme (CSS).
Geotagging:
According to the PMAY-U regulations, the state government is required to make sure that every house constructed under the program is geotagged to the Bhuvan HFA (housing for all) application.
Note:
The method of geotagging involves adding location information to various media, such as photography.
The Indian Space Research Organization created the Indian Geo Platform known as Bhuvan (ISRO).
Users can access a variety of map-related services through the web-based application.
Women Empowerment:
By allowing female members or joint members to own homes, the Mission supports the empowerment of women. Women (with a top priority for widows and unmarried women), people from Scheduled Castes/Scheduled Tribes/Other Backward Classes, minorities, people with impairments, and transgender people are also given preference.
Various initiatives under PMAY-U
Affordable Rental Housing Complexes (ARHCs):
It is a sub-scheme of Pradhan Mantri Awas Yojana – Urban,  initiated by the Ministry of Housing and Urban Affairs (PMAY-U). This will make it easier for urban migrants and the disadvantaged in the industrial sector and the informal urban economy to secure decent, cheap rental housing close to their place of employment.
Global Housing Technology Challenge (GHTC) – India:
The Global Housing Technology Challenge – India (GHTC-India) was started by MoHUA and aims to find and use a variety of cutting-edge building technologies from around the world for the housing construction sector that are sustainable, environmentally friendly, and disaster-resistant.
CLSS Awas Portal (CLAP):
CLSS Awas Portal (CLAP), a web-based monitoring system, is a platform where all stakeholders—the MoHUA, central nodal agencies, primary lending institutions, beneficiaries, and citizens—are integrated in a real-time setting. The platform streamlines application processing and enables beneficiaries to monitor the status of their subsidies. Additionally, the CLSS tracker has been implemented into the UMANG platform and PMAY(U) mobile app.
Challenges
Unavailability of prime land.
Low participation of private developers on account of brand dilution and bidding mechanism.
 Issues of stringent cost and time schedules resulting in low yields.
Increasing construction costs due to absence of bulk sourcing of materials.
Lack of new technology that impacts productivity.
Lack  of cost efficiency and quality.
Crores of people have been living in poor housing conditions beneath human dignity. For almost 70 years, there has only been a marginal improvement in the situation. PMAY-U is a significant urban poverty alleviation scheme aimed at mitigating this situation. There ought to be a collective effort from all the stakeholders to address the challenges and achieve the dream of 'Housing For All".
Article written by: Caroline